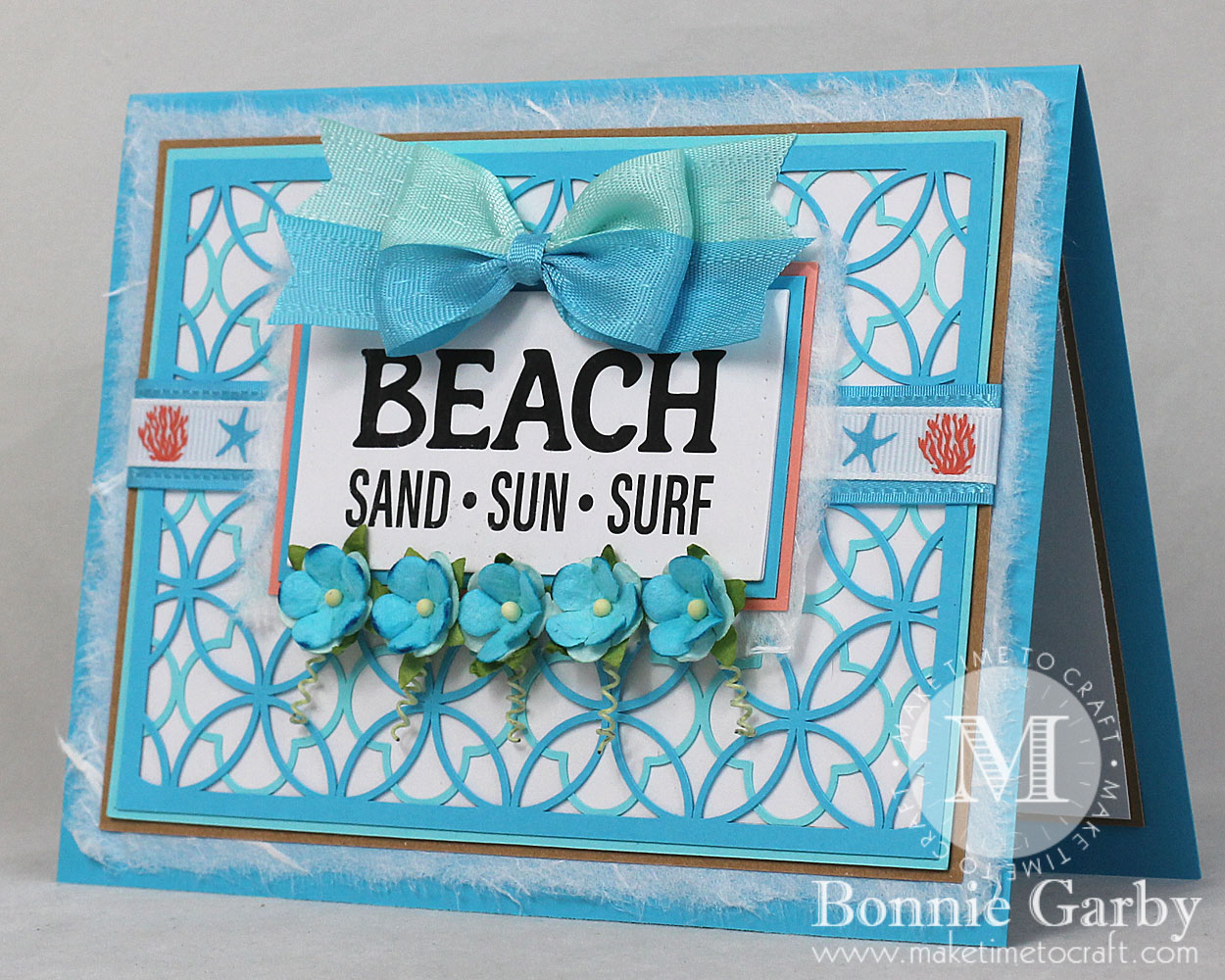 Welcome to the Really Reasonable Ribbon July Blog Hop.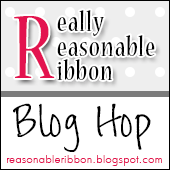 If you arrived here from Cheryl's blog, you are on the right track. If not, why not head back to the RRR Blog and start from the beginning so you don't miss any of the terrific projects.  Be sure to comment on the blog hop post on the RRR Blog for a chance to win a $10 gift certificate to Really Reasonable Ribbon along with one Digital Stamp Set of your choice from Bonnie Garby Designs.
*******************************************************************************
This month I'm sharing a beach themed note card using some new digital stamps and svg cut files from Bonnie Garby Designs and of course some gorgeous ribbon and mulberry flowers from Really Reasonable Ribbon!!
This is a 4-3/4″ x 6-1/2″ layered card.  You can see all the layers that I love topped off with a sentiment from my Beach themed Digital Stamp Bundle. I placed a ribbon band using Turquoise Satin with Grosgrain Edge Ribbon topped with 3/8″ Coral and Starfish Print on White Grosgrain Ribbon across the card under the sentiment panel and then added several Sweetheart Flowers beneath the sentiment.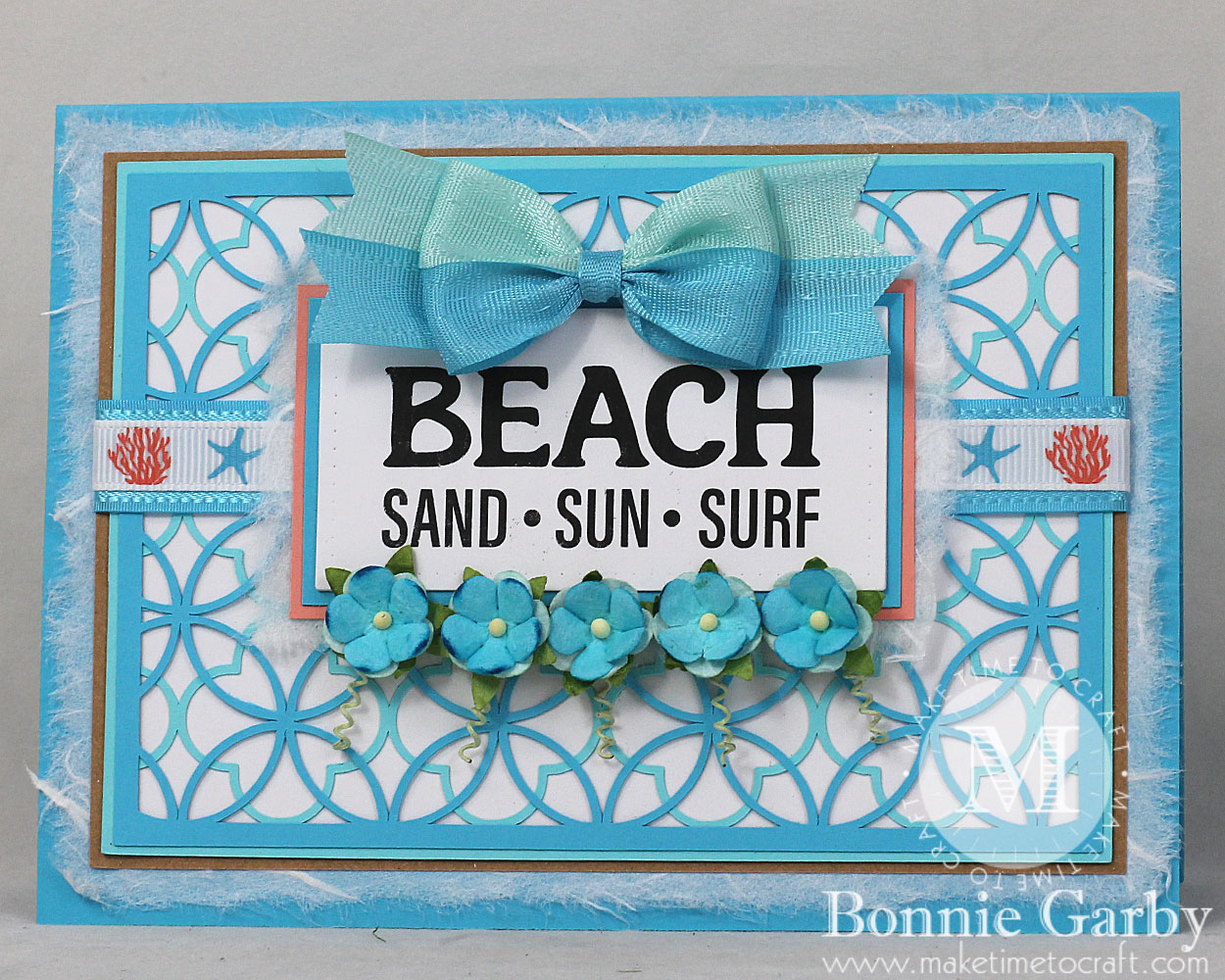 The sentiments I used on my card today came from the Let's Hit the Beach Digi Stamp Bundle and the Note Card Sentiments for the Inside Bundle.  My background was created with the Layered Circle Flower Overlay Cut file, all from Bonnie Garby Designs.
The Note Card Sentiments for the Inside is a basic set using a font that will pair nicely with any of the sets in my shop.  Grab this bundle so you always have a quick and easy way to finish off the inside of any note card.  (I have loads of great 'for the Inside' bundles in my shop.)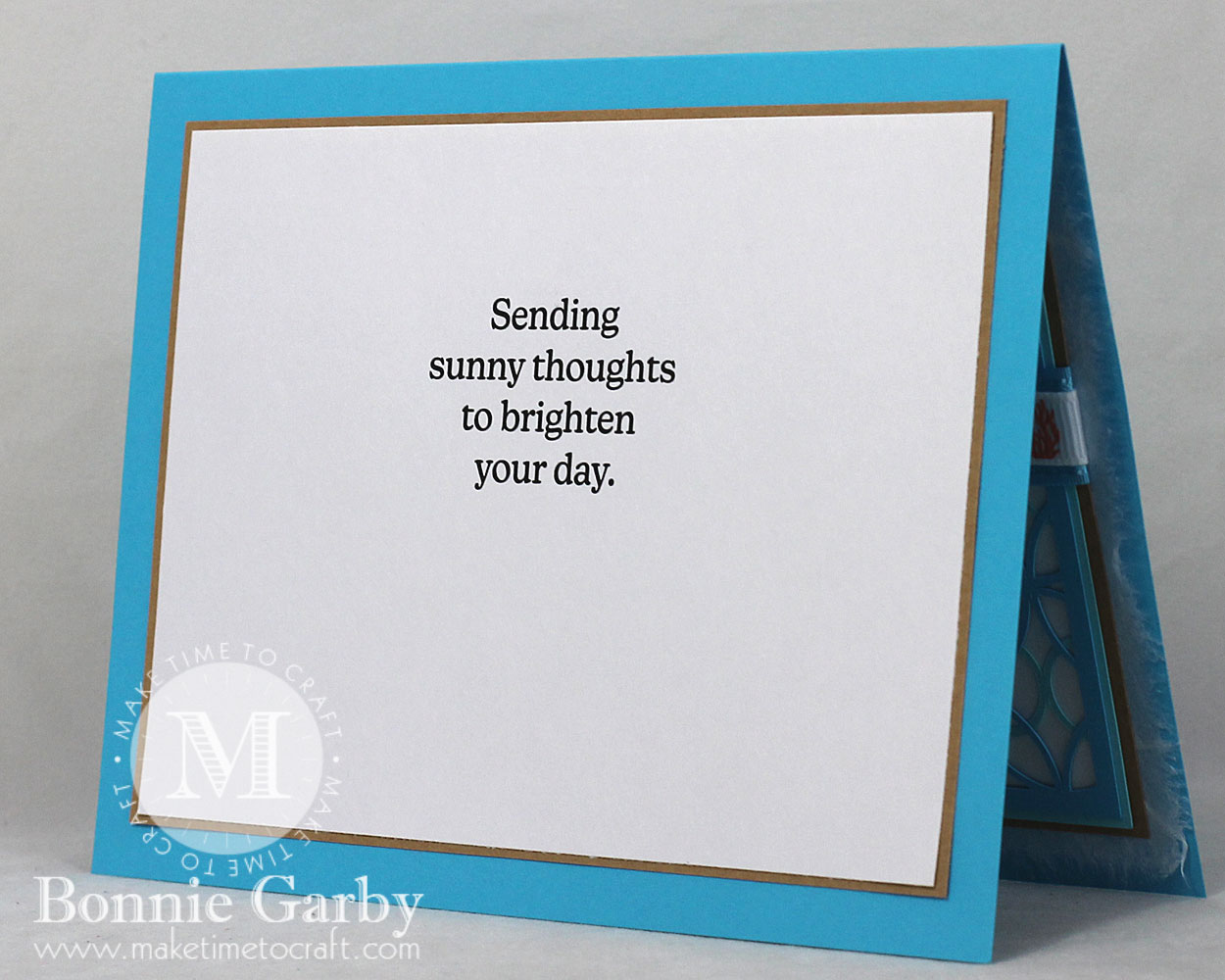 All of my Bonnie Garby Designs digital stamp sets and svg cut files are available in my Etsy shop.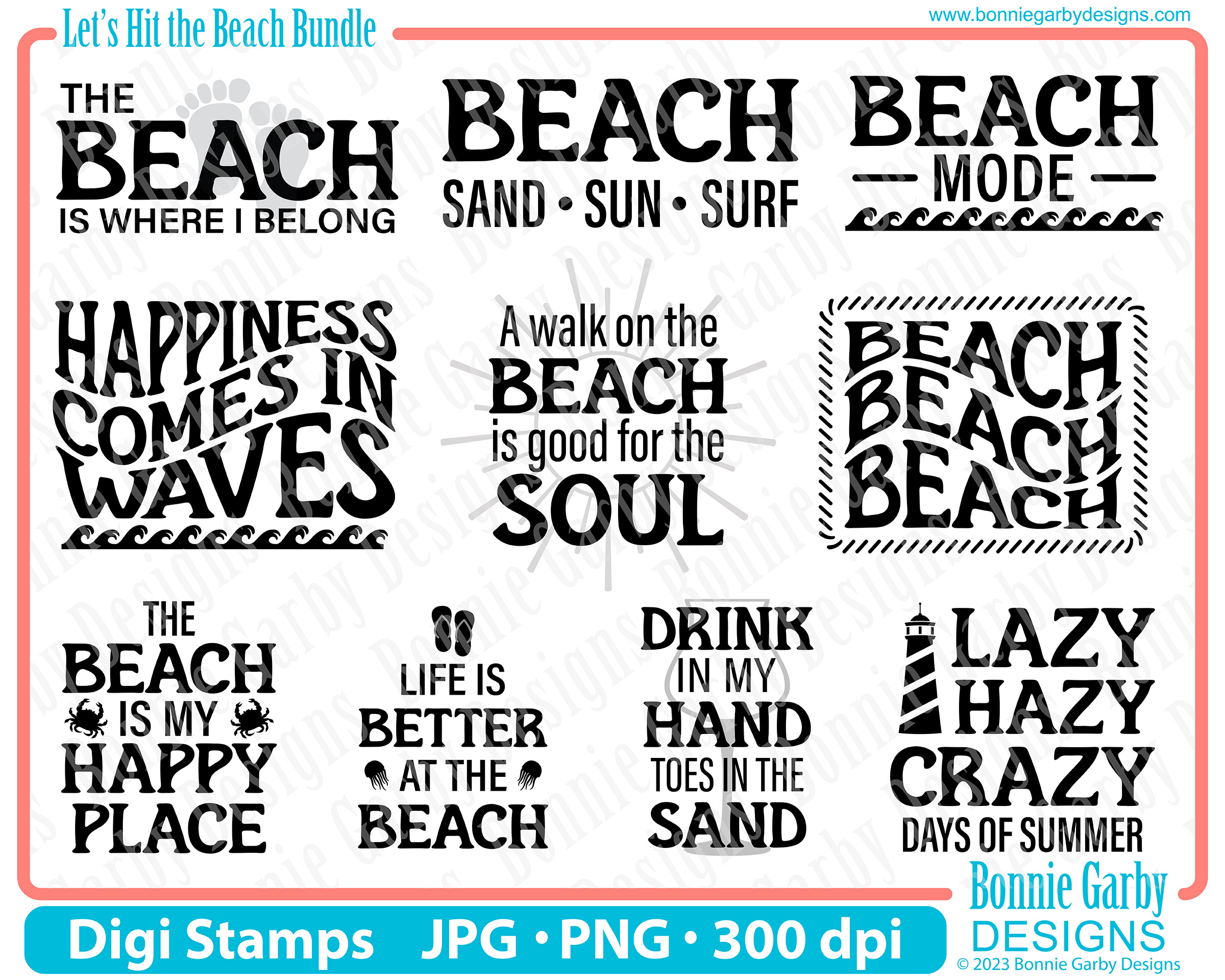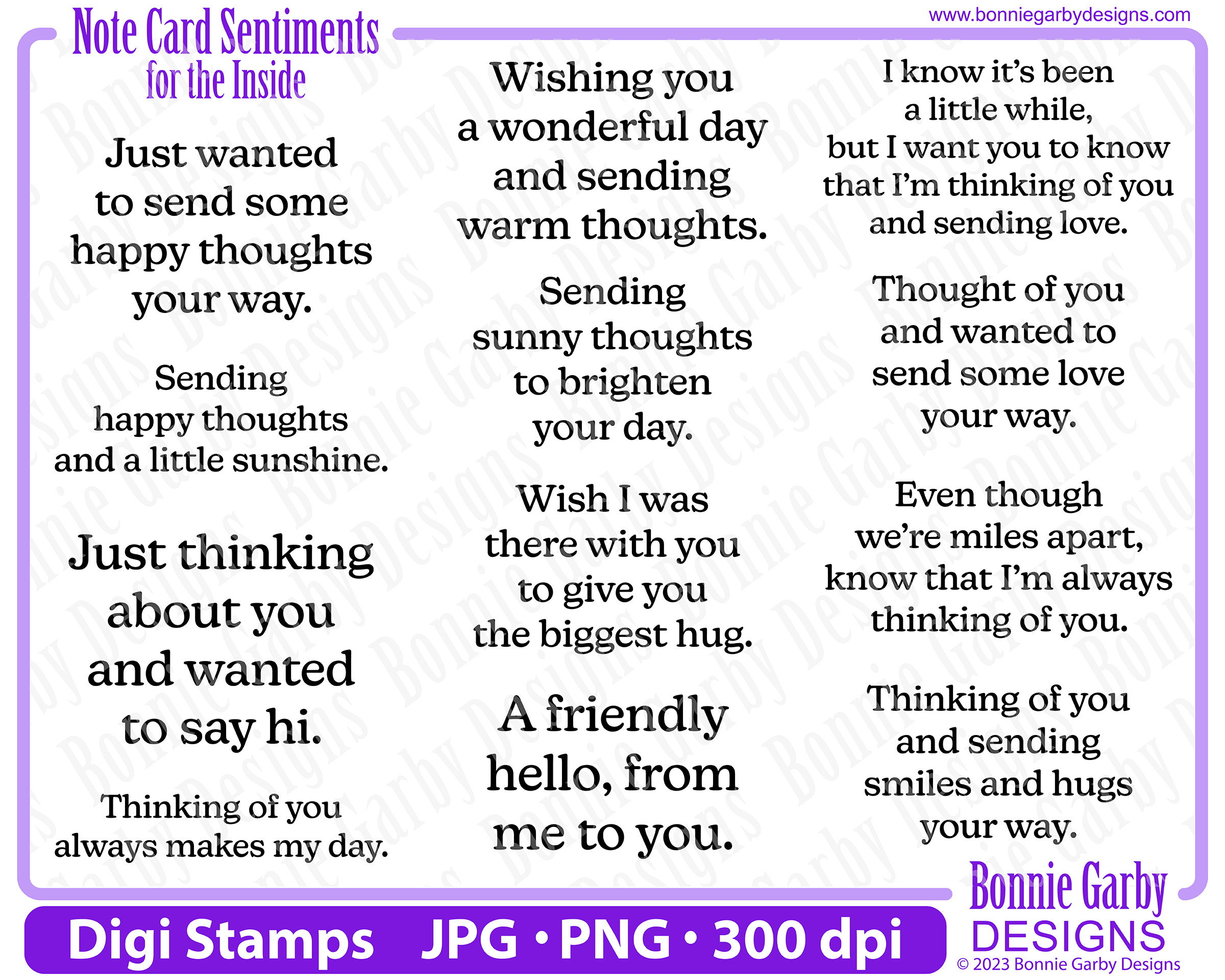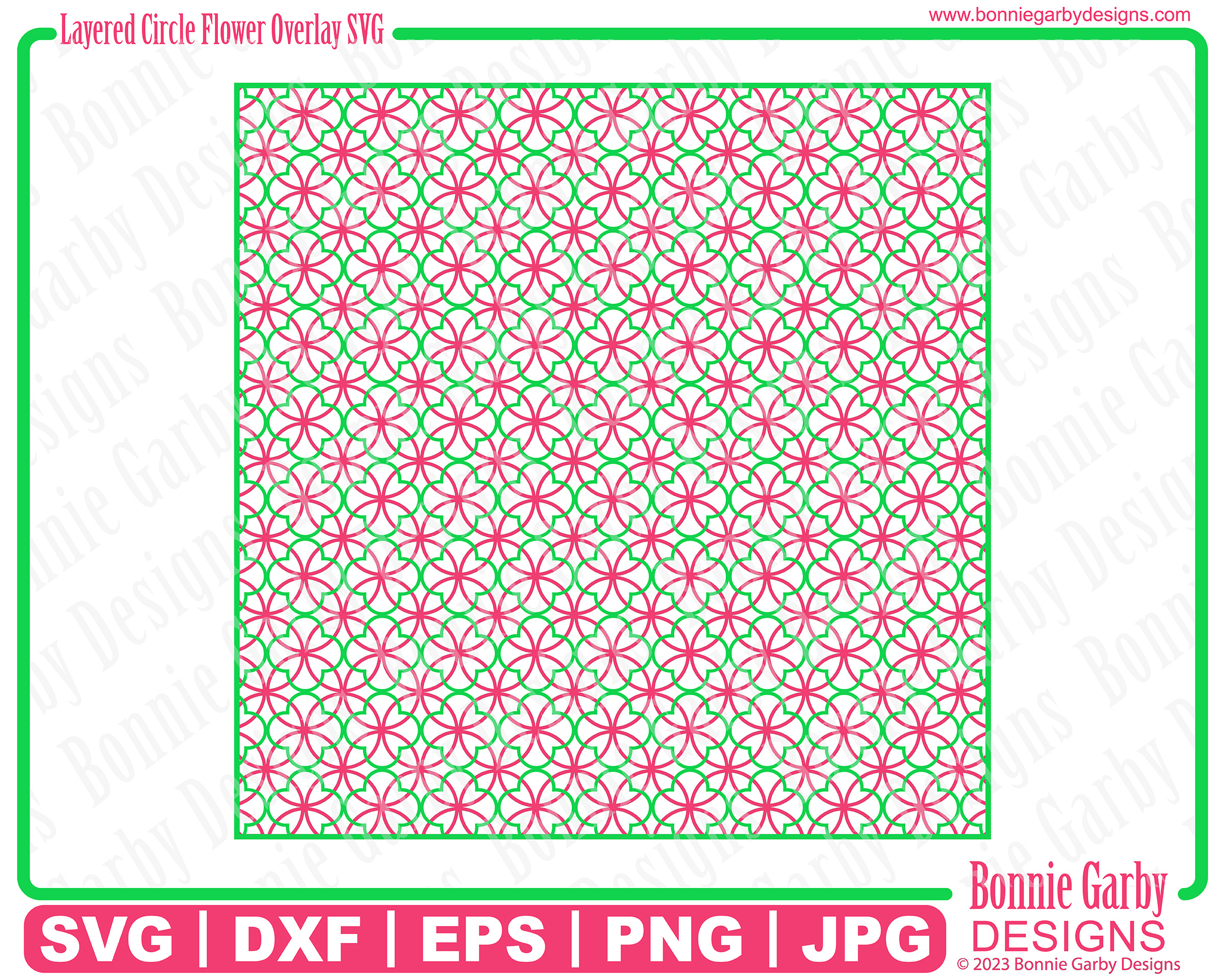 *******************************************************************************************
For a video tutorial on how I use mulberry paper, please click HERE.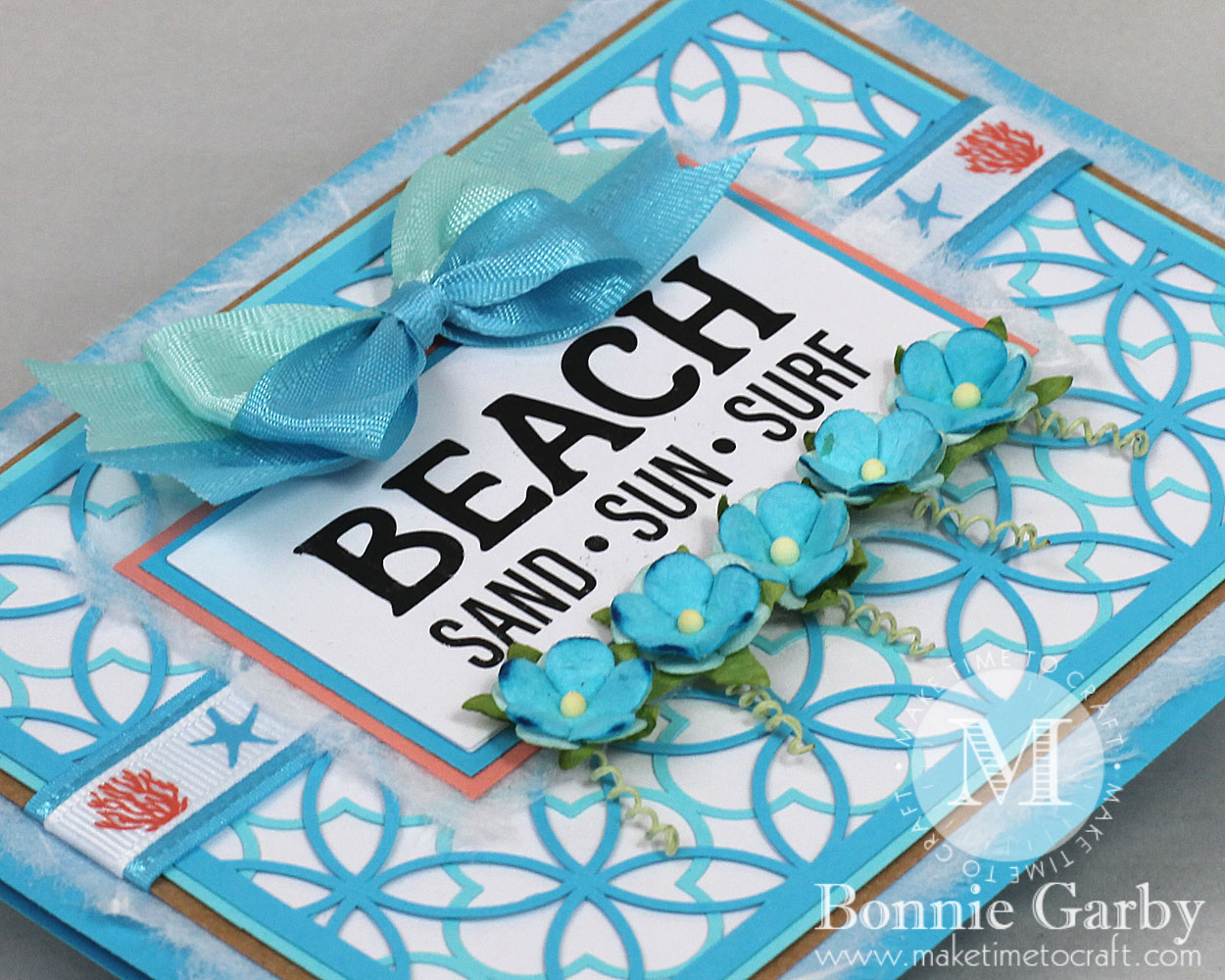 My card is topped off with a pretty bi-color double loop bow created on my Bow-it-All V3.0 Tool using Turquoise and Aqua Delicate Stitched Satin Ribbon.
For a video tutorial on how to create this fun bow, please click HERE.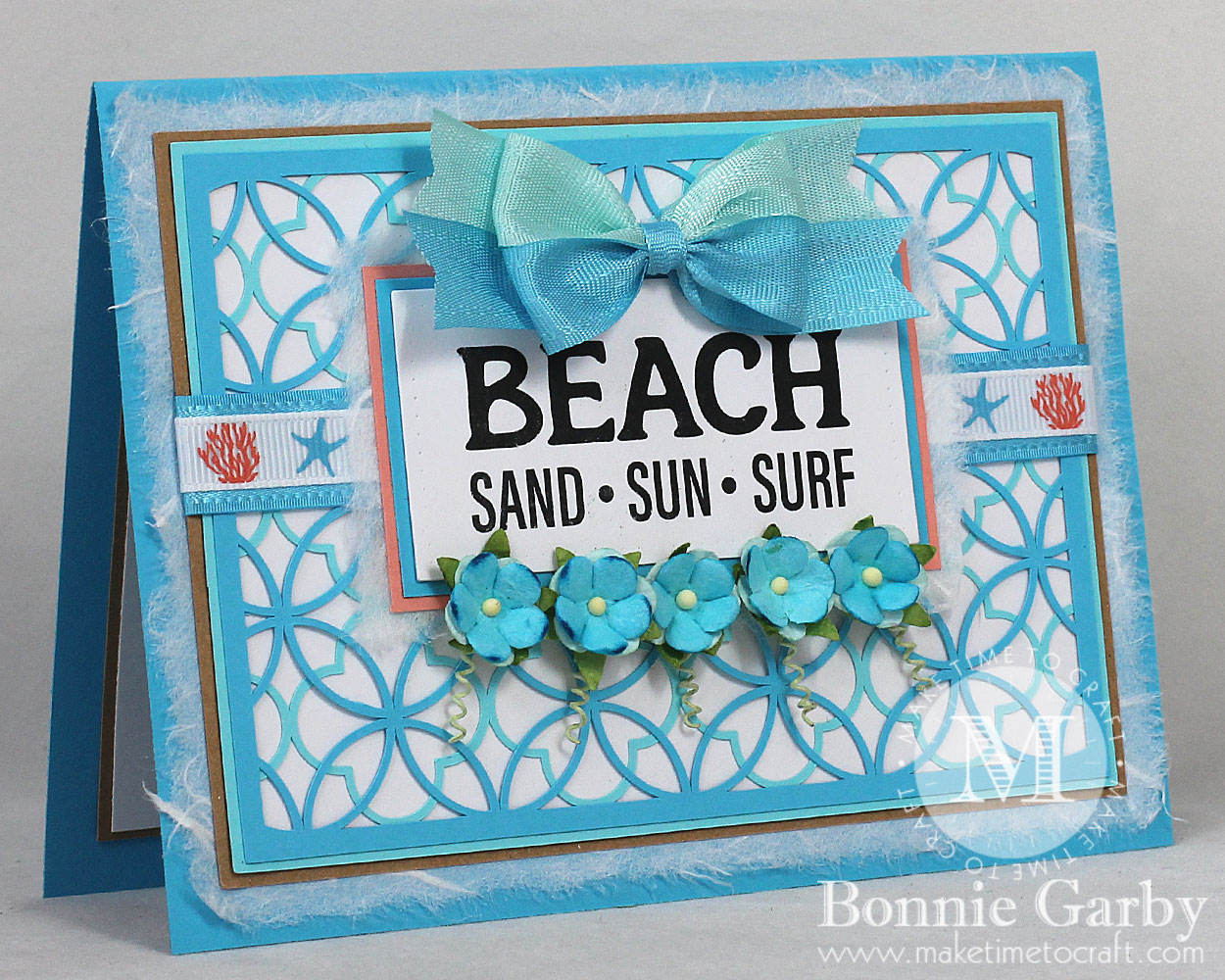 I would love for you to leave a comment before you go.