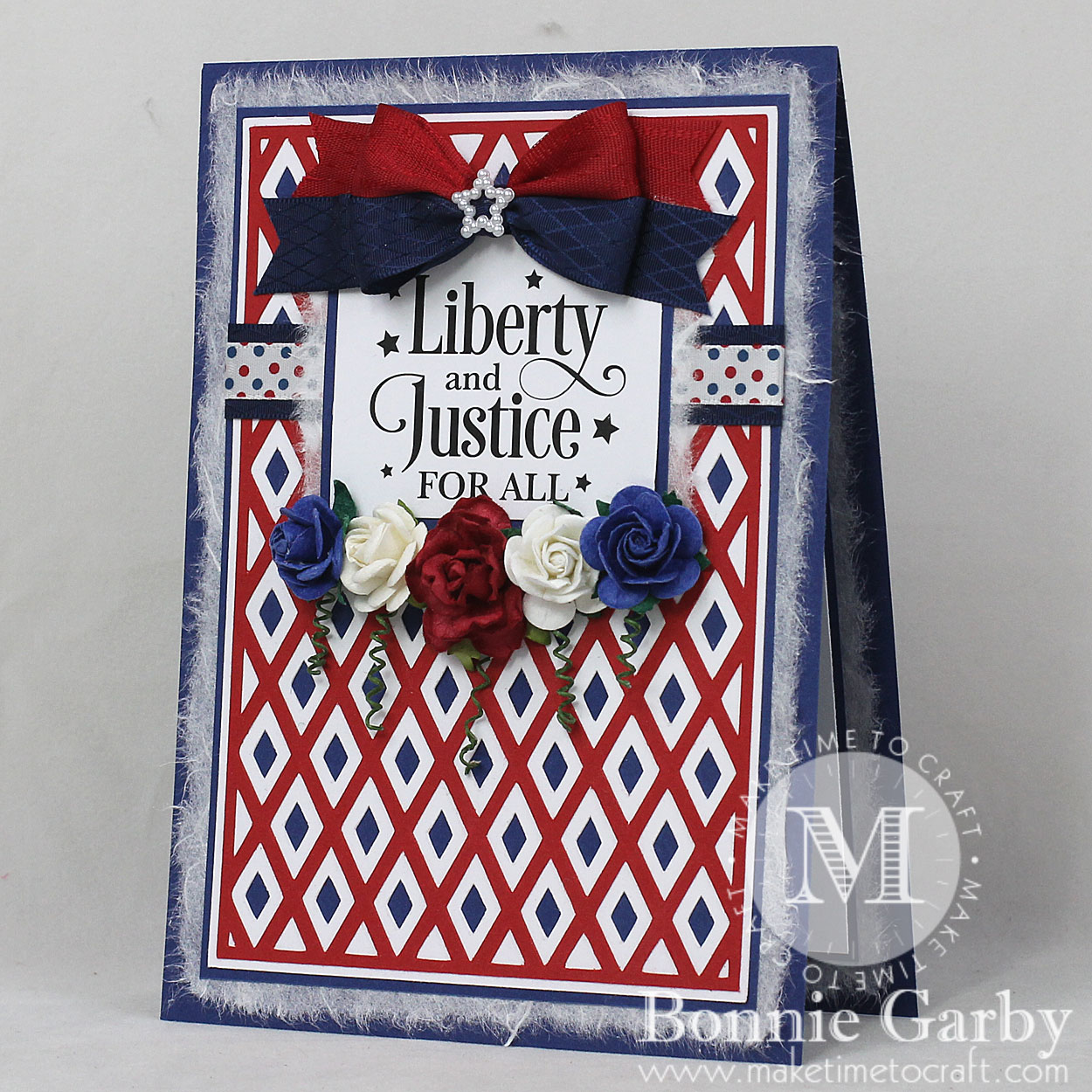 Welcome to the Really Reasonable Ribbon May Blog Hop.
This month we are showcasing Patriotic projects using ribbon and flowers from Really Reasonable Ribbon.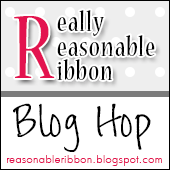 If you arrived here from Cheryl's blog, you are on the right track. If not, why not head back to the RRR Blog and start from the beginning so you don't miss any of the terrific projects.  Be sure to comment on the blog hop post on the RRR Blog for a chance to win a $10 gift certificate to Really Reasonable Ribbon along with one Digital Stamp Set of your choice from Bonnie Garby Designs.
This month I'm sharing a pretty patriotic themed note card using some new digital stamps from Bonnie Garby Designs and of course some gorgeous ribbon and mulberry flowers from Really Reasonable Ribbon!!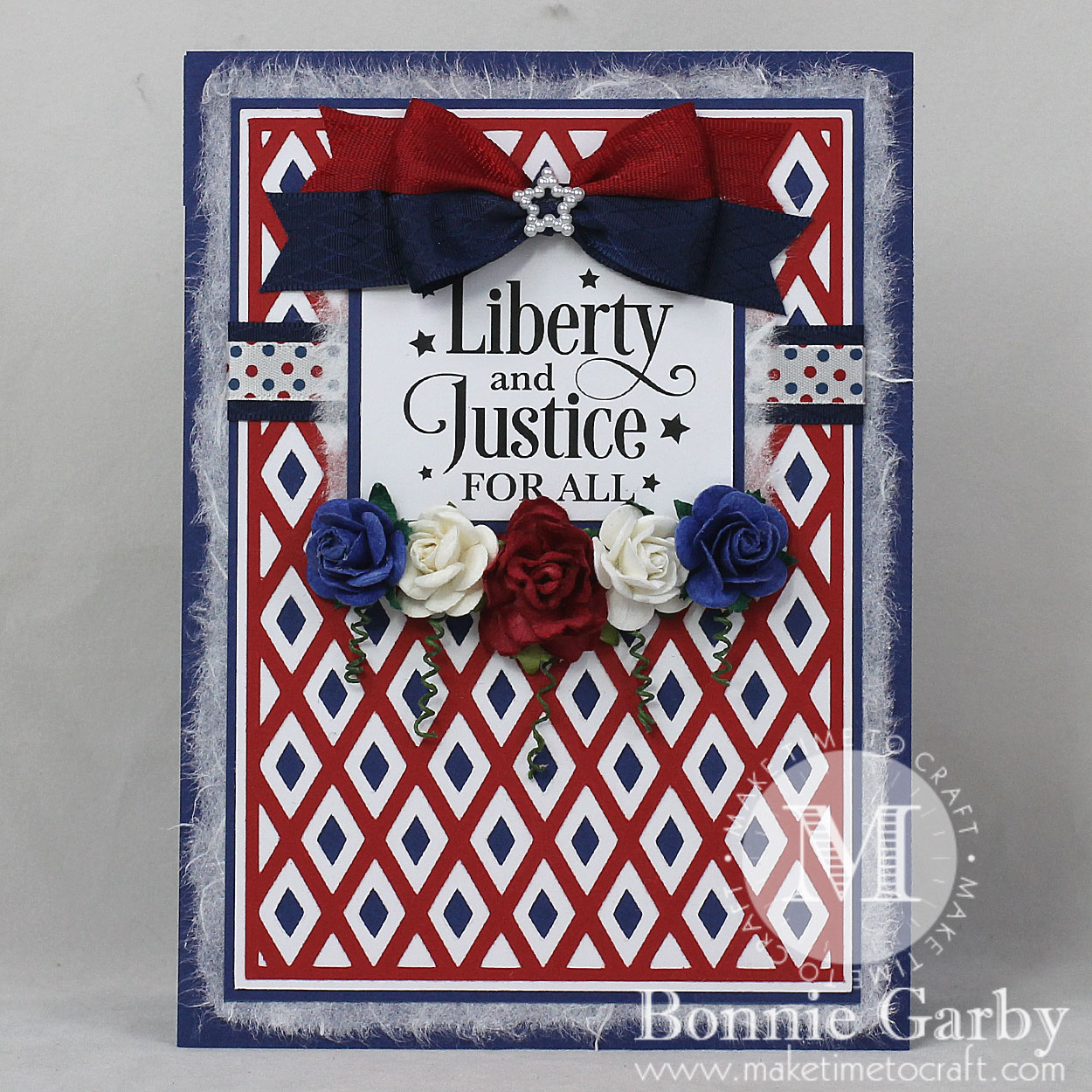 This is a 4-3/4″ x 6-1/2″ layered card.  You can see all the layers that I love topped off with a sentiment from my Patriotic Digital Stamp Bundle. I placed a ribbon band using navy Diamond Satin Ribbon topped with 3/8″ Vintage Patriotic Satin Swiss Dots Ribbon across the card under the sentiment panel and then added several Mulberry Roses beneath the sentiment.  

All of my Bonnie Garby Designs digital stamps sets and SVG cut files are available in my Etsy shop.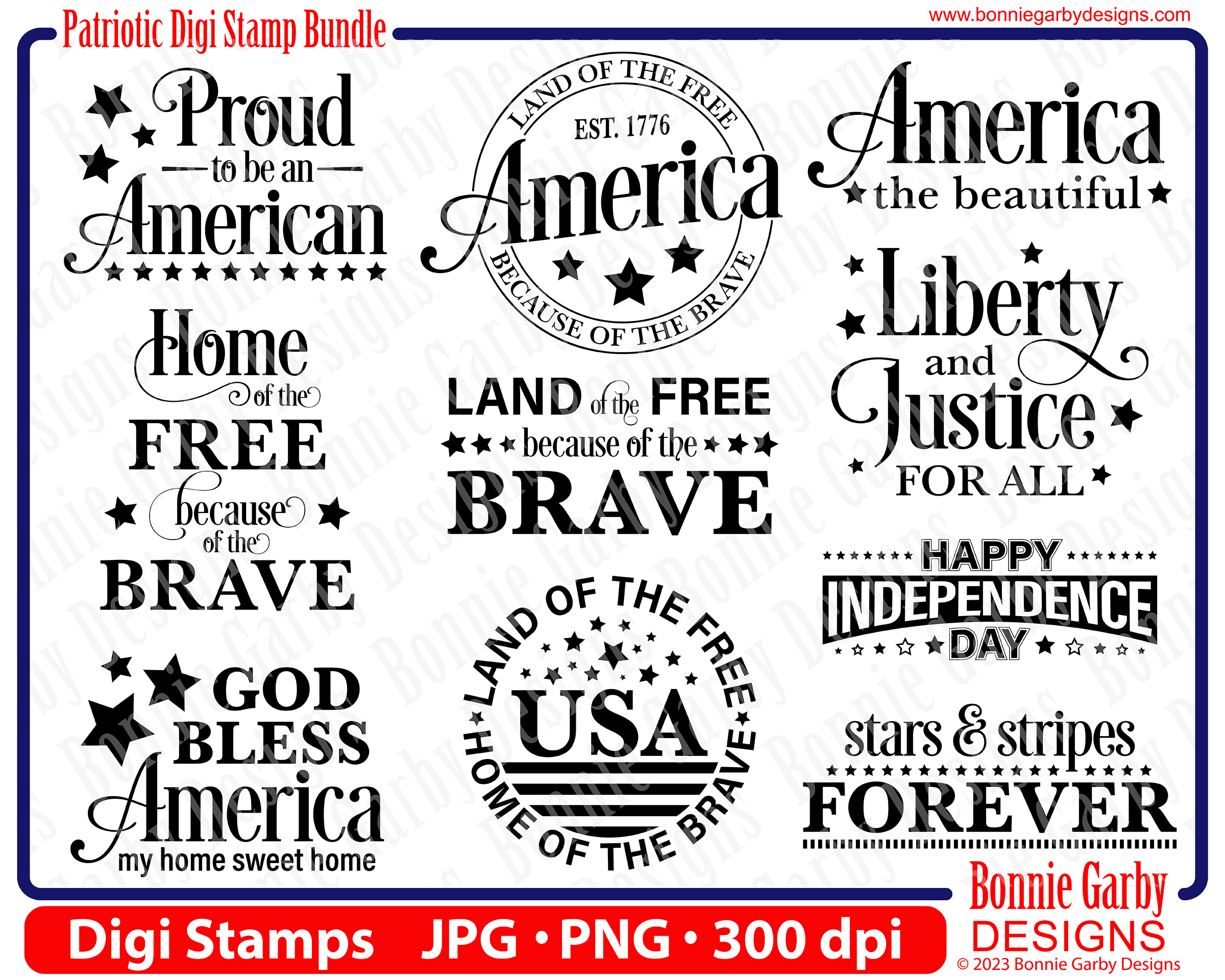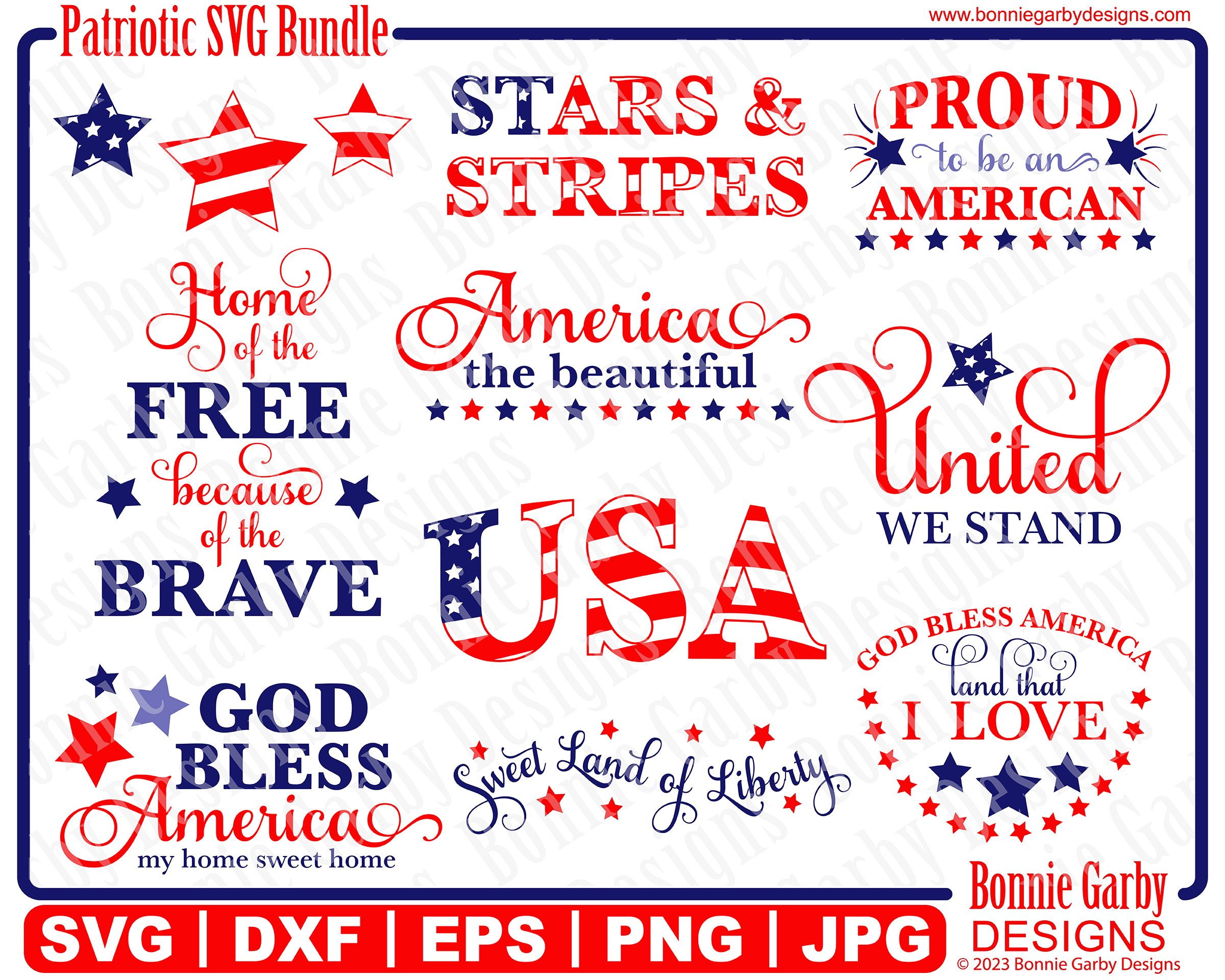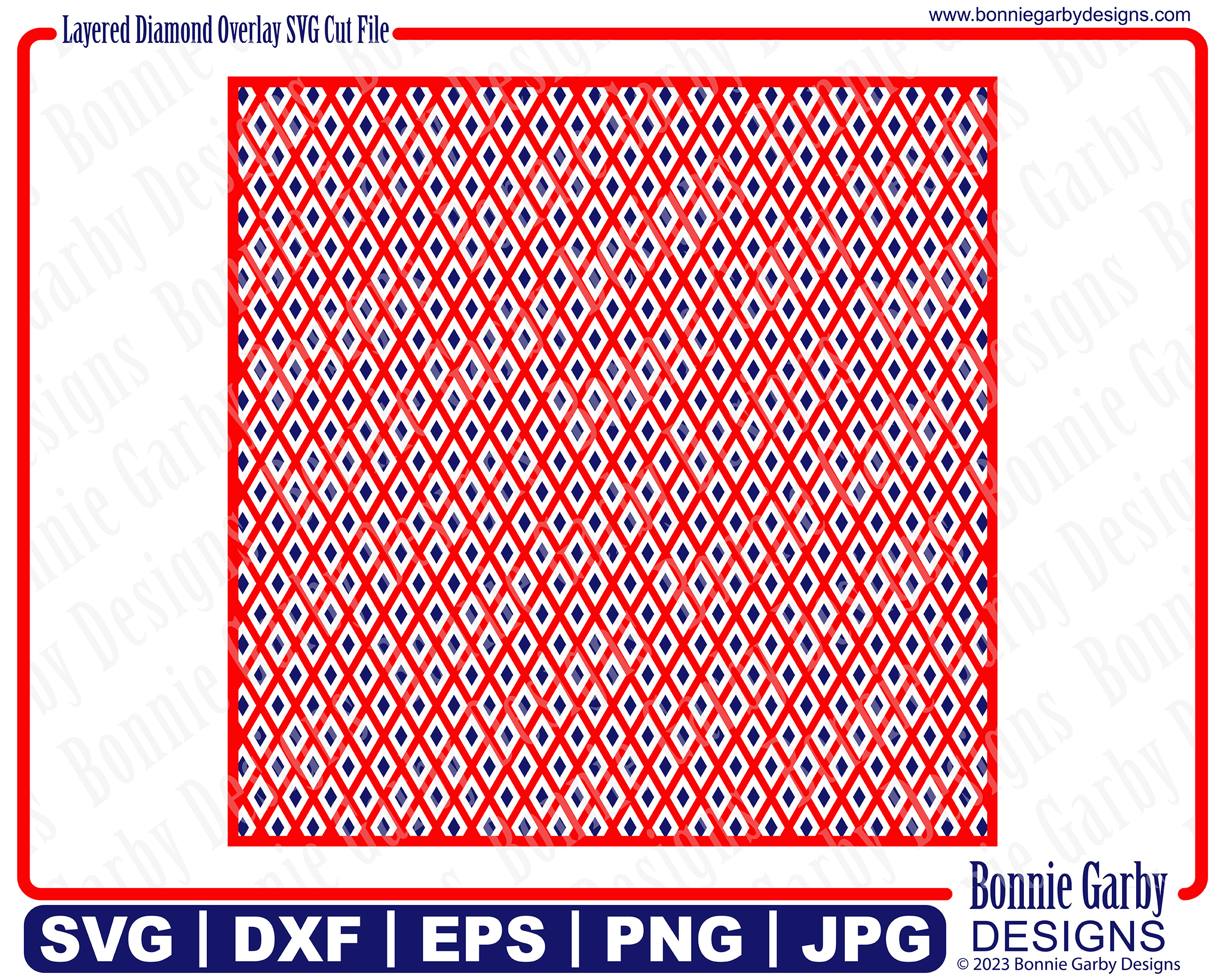 *******************************************************************************************
For a video tutorial on how I use mulberry paper, please click HERE.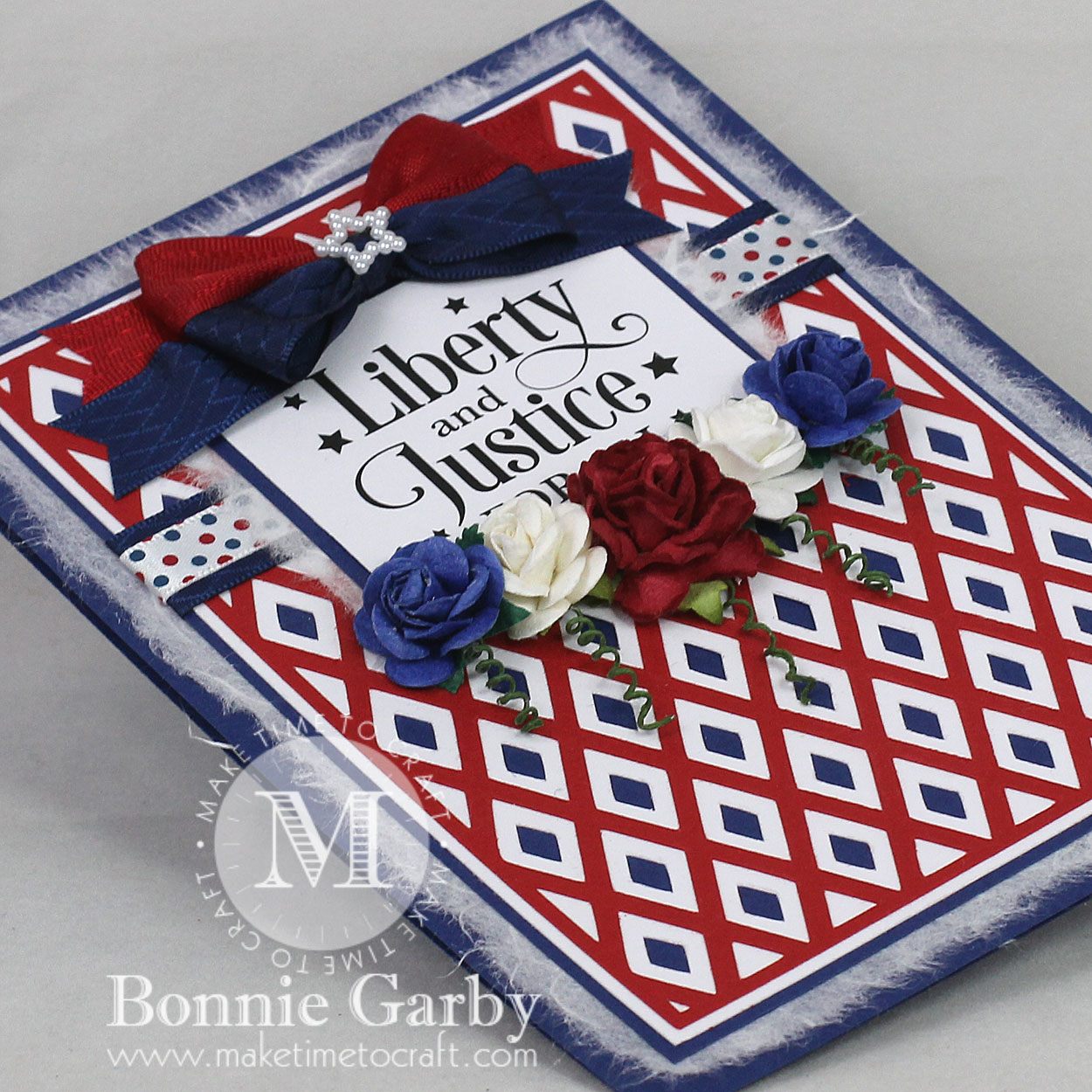 My card is topped off with a pretty bi-color double loop bow created on my Bow-it-All V3.0 Tool using red Delicate Stitched Satin Ribbon and navy Diamond Satin Ribbon.  I topped the center of the bow off with a pretty acrylic star embellishment.
For a video tutorial on how to create this fun bow, please click HERE.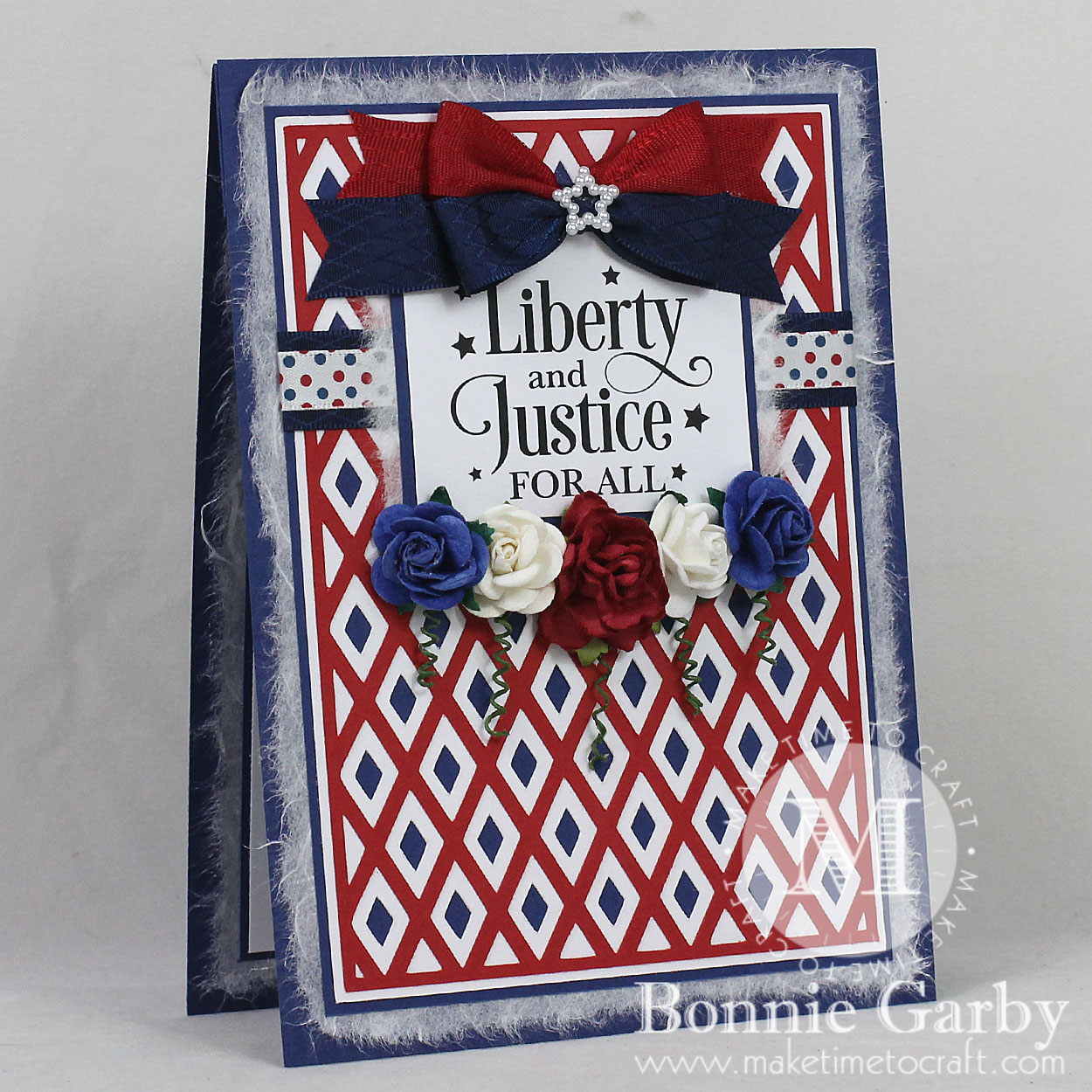 I'm entering my card in the following challenges: 
613 Avenue Create –  ATG 
Word Art Wednesday #595/596 – ATG 
Crafty Catz #637 – ATG w/optional ribbon/lace/twine  
Creative Fingers #254 – ATG 
Cut it Up #277 – Ribbon and Bows 
Paper Dragonfly #17 – ATG 
Creative Inspirations #2 – ATG 
Creative Knockouts #494 – ATG 
Ellibelle's Crafty Wednesday – ATG 
Sisterhood of Crafters – Flowers 
The Crafty Addicts – ATG 
Unicorn Challenge #87 – Flowers 
A Place to Start – ATG  
Crafting Happiness #142 – Flowers 
Get Creative Challenge #141 – Flower Frenzy 
Jan's Digi Stamp Challenge – ATG 
Allsorts #728 – Embellish it 
The Corrosive Challenge – May ATG 
A Perfect Time to Craft – ATG 
Ally's Angels – ATG 
Beautiful Blossoms – Flowers 
Classic Design Challenge – ATG 
Crafts Galore Encore #111 – ATG 
LTCCB #74 – ATG 
LTSCB #161 – ATG 
This headband was created on a 1/2″ White Plastic Headband using 3/8″ Vintage Patriotic Satin Swiss Dots Ribbon , and 3/8″ red and light navy Grosgrain Ribbon.
For a video tutorial on how to create this headband, please click HERE.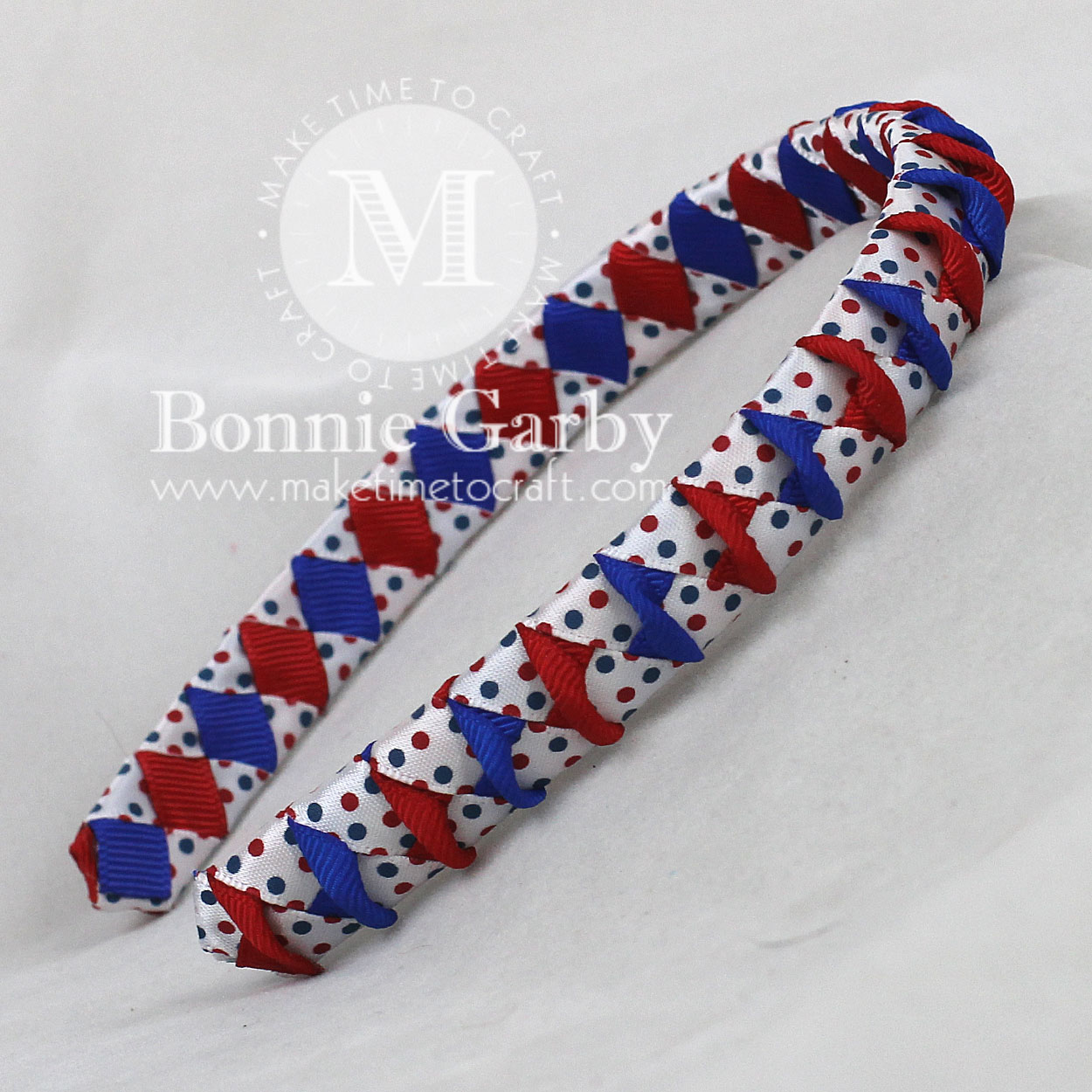 Challenge:
Crafting from the Heart #1 – ATG but no cards

Thanks so much for stopping by today.  Your next stop is Karen's fabulous blog.

I would love for you to leave a comment before you go.