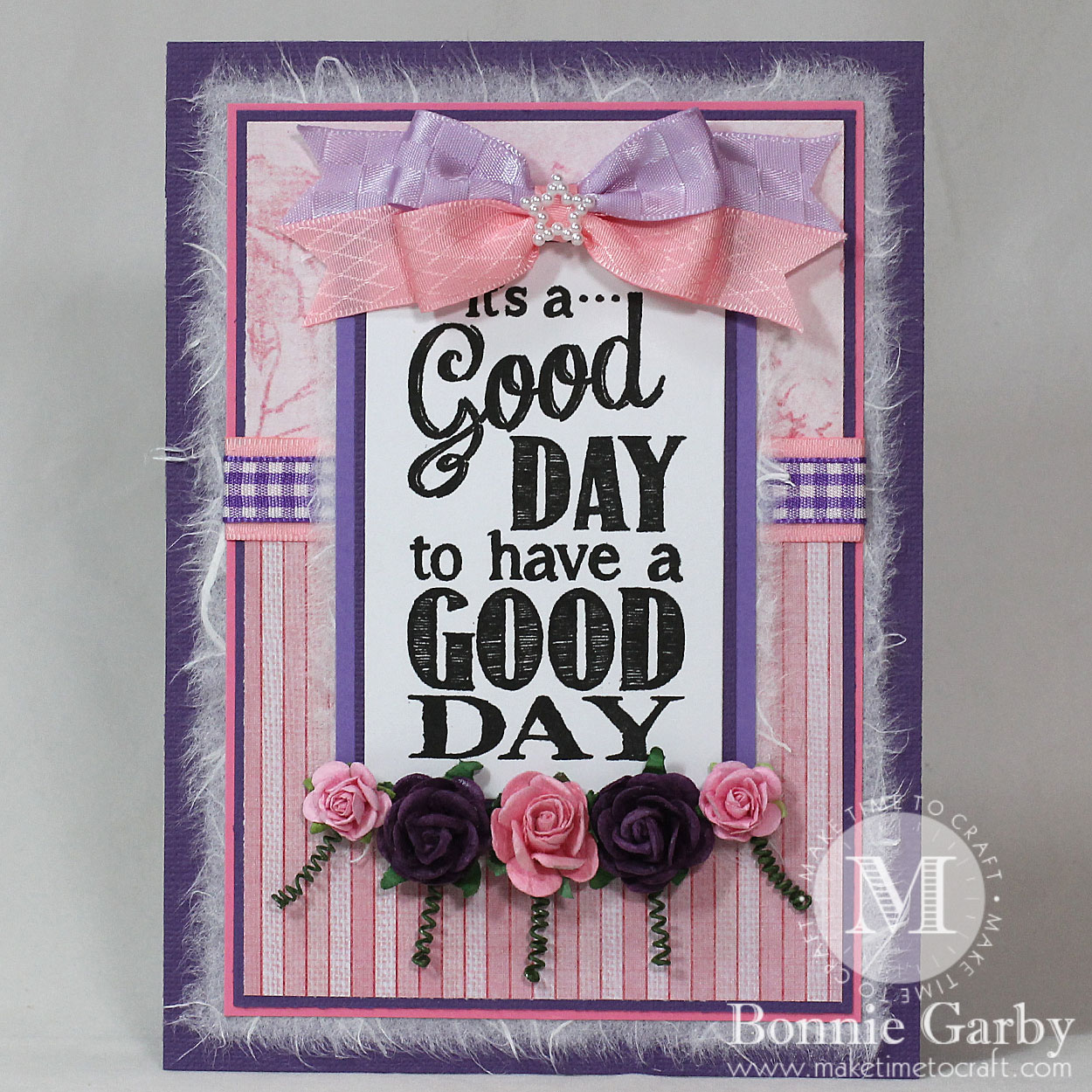 JOIN TODAY!!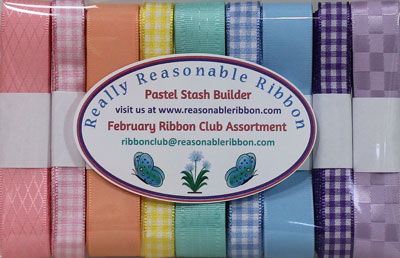 The February assortment contains 9 styles and a total of 18 yards of ribbon that are perfect for all your crafting needs.  Each monthly assortment is a color or holiday themed mix.  What a fun way to build your ribbon stash and try new ribbon styles.
I always love a good and inspiring sentiment for a card and this one is so true!
It's perfect for sending a quick note to a friend to let them know you are thinking of them.  The sentiment is the focal point and I've layered it with different purple colors, and beneath that is a larger background layered panel.  Both panels are backed with white mulberry paper.  I also ran a layered ribbon strip across the center of the card to cover the seam from the two different design papers.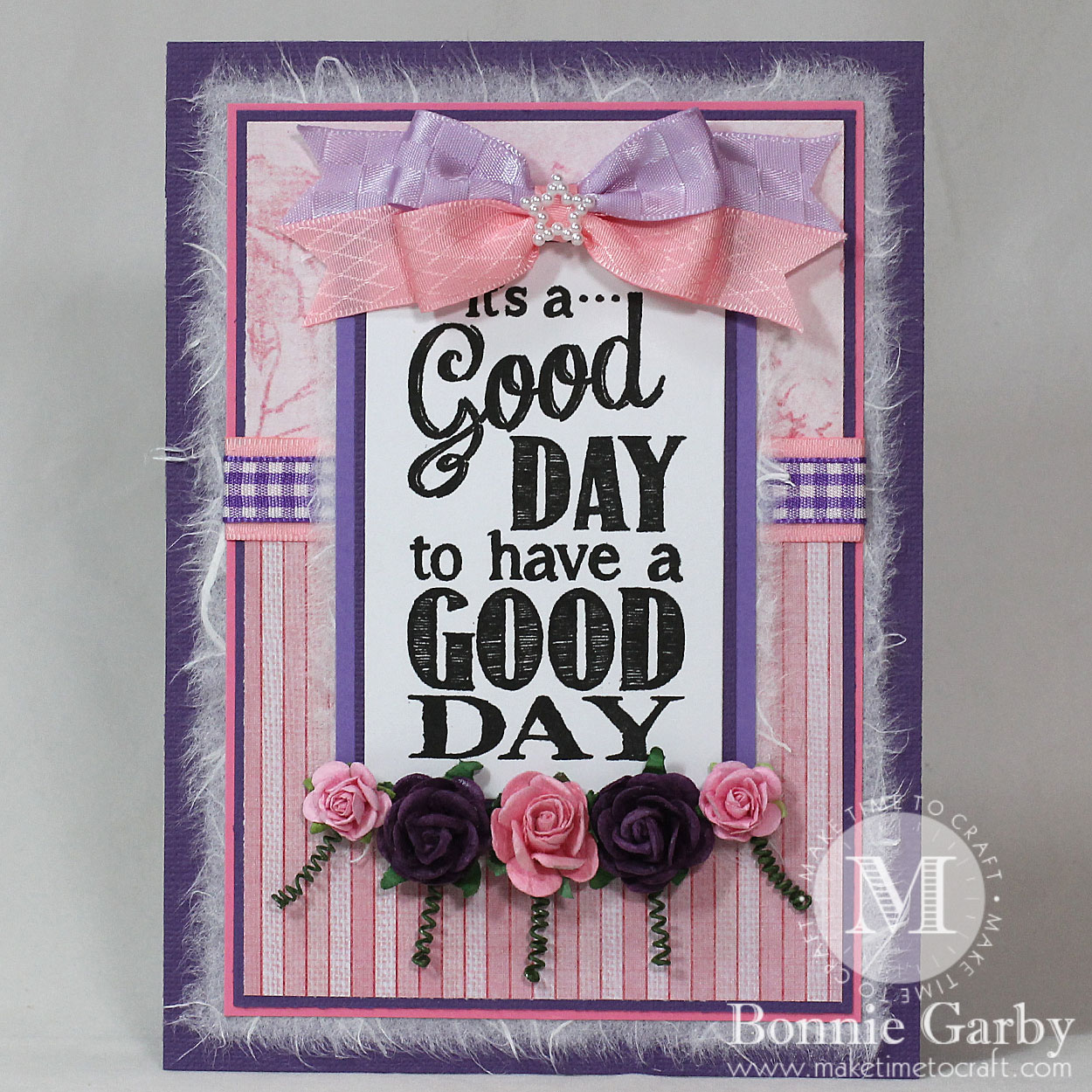 For a video tutorial on how I use mulberry paper, please click HERE
.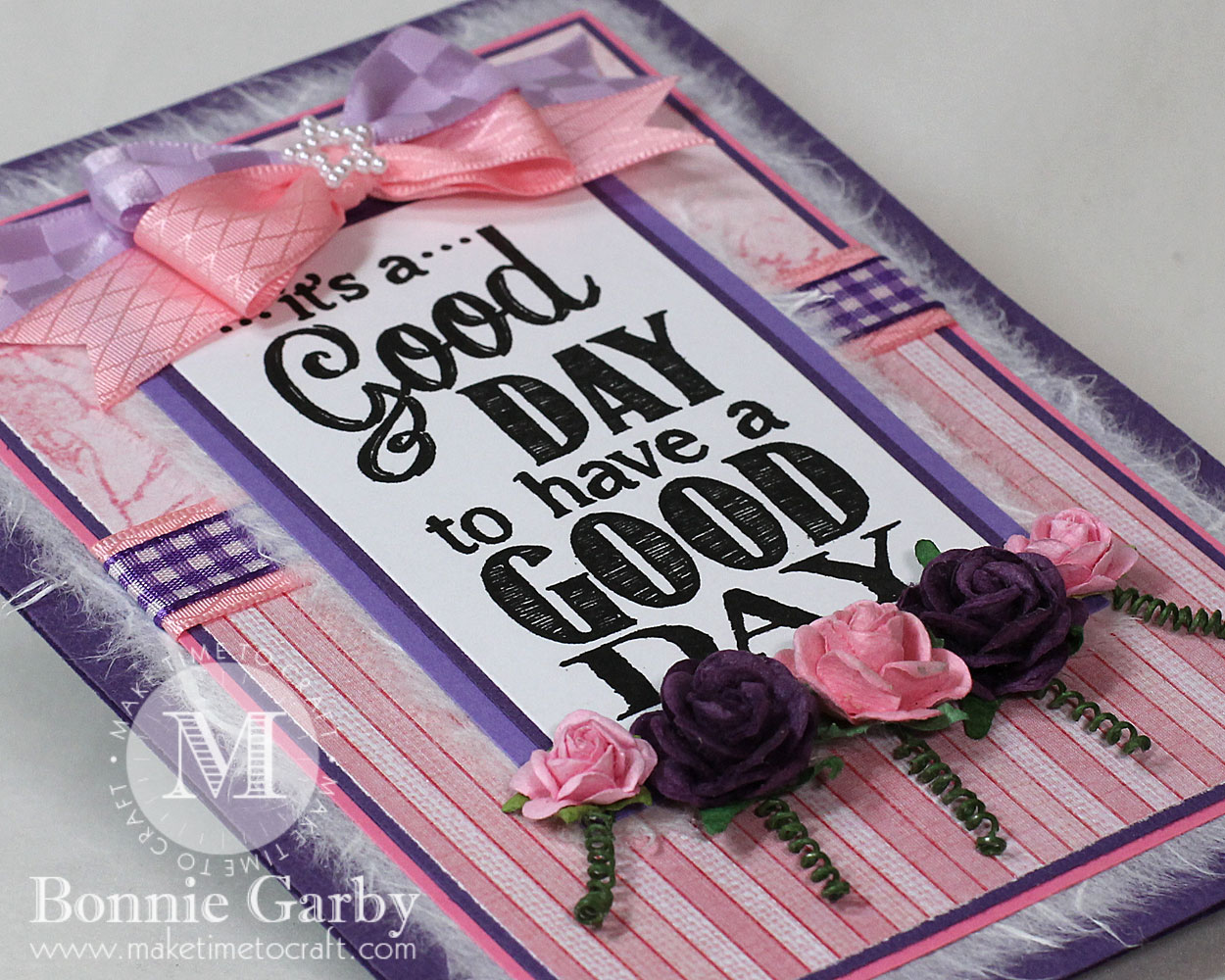 My card is topped off with a pretty bi-color bow created on my Bow-it-All V3.0 Tool using two of the ribbons from the February Ribbon Club Assortment from Really Reasonable Ribbon.  The center of the bow is topped off with a pretty Pearl Star Shaped Bead.
For a video tutorial on how to create this fun bow, please click HERE.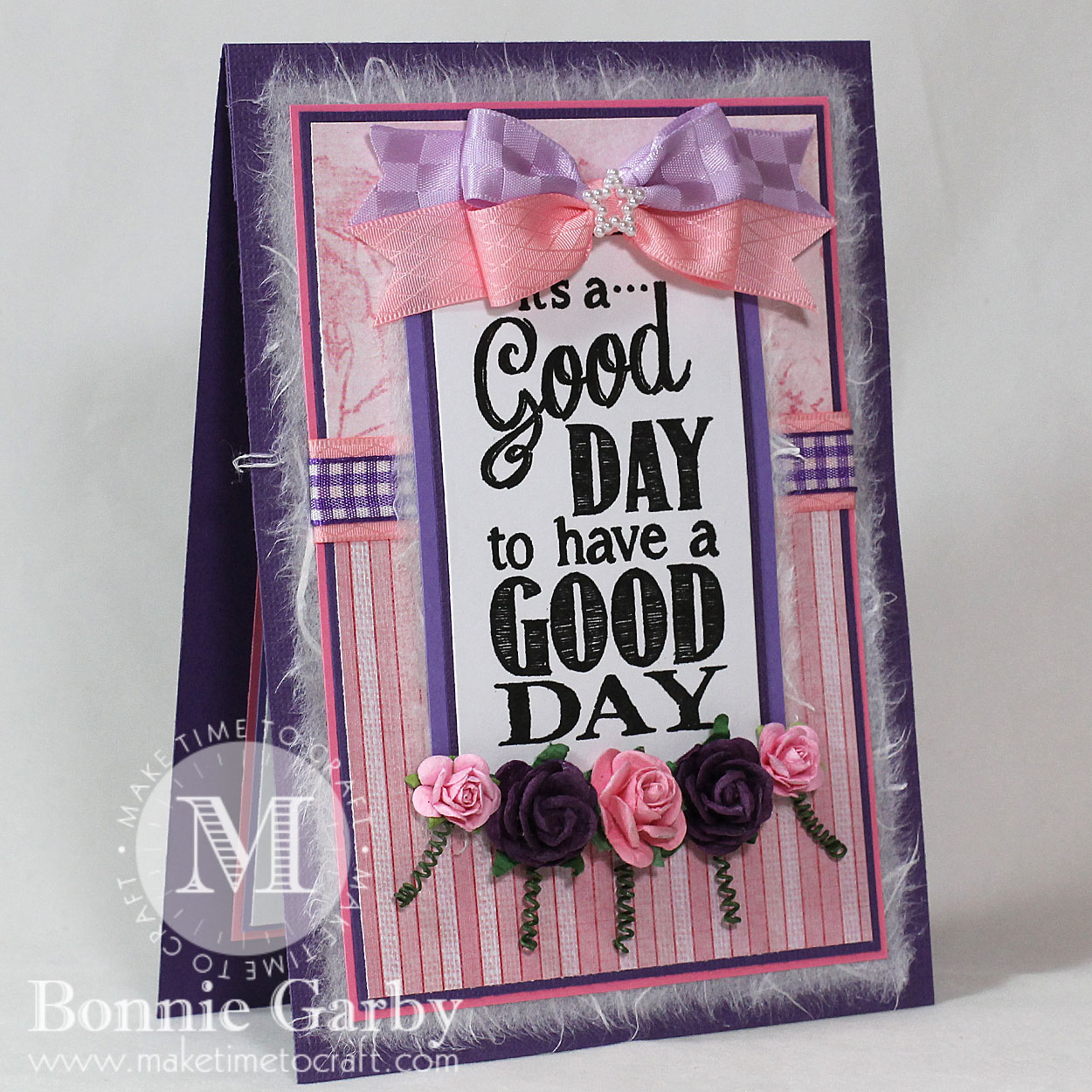 I'm entering my card in the following challenges: 
613 Avenue Create #2 – ATG
Word Art Wednesday #479/480 – ATG
A Bit More Time to Craft #134 – ATG
A Perfect Time to Craft #2 – ATG
Classic Design Challenge #2 – ATG
Crafts Galore Encore #84 – ATG
CHN Pattern Paper 
Creations is Pink – ATG mainly pink
LTCCB #55 – ATG
The Creative Crafters #37 – ATG
TTCRD – ATG
Unicorn Challenge #62 – Use Flowers
Bow-it-All V3.0
Zutter 9-in-1 Tool
Adhesives:  Stick It Adhesive Sheets
, Scotch Advanced Tape Glider
, Designer Dries Clear Adhesive
, E6000
, 3D Thin Foam Tabs