Hello ribbon lovers!  

It's November and we have an ALL NEW holiday themed Ribbon Club Assortment at Really Reasonable Ribbon.  It's time to get your Christmas craft game in action so you are not scrambling at the last minute.  🙂
JOIN TODAY!!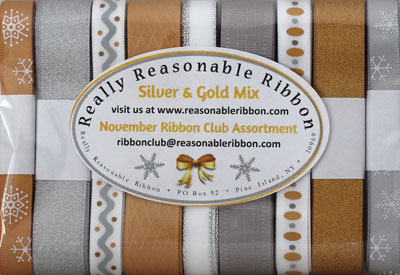 (Special Deal  pricing available to customers with US shipping addresses only)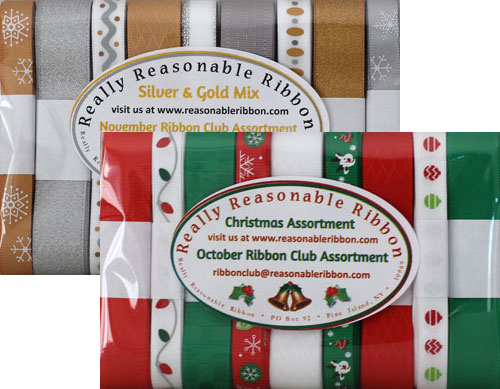 The October and November assortments each contains 9 styles and a total of 18 yards of ribbon that are perfect for your holiday crafting.  Each monthly assortment is a color or holiday themed mix.  What a fun way to build your ribbon stash and try new ribbon styles.
I love a silver and gold color combo for the holidays and this time I made a thank you card.  This design could easily work for a Christmas card as well by just swapping out the sentiment.
I just love a the shimmery silver and gold colors.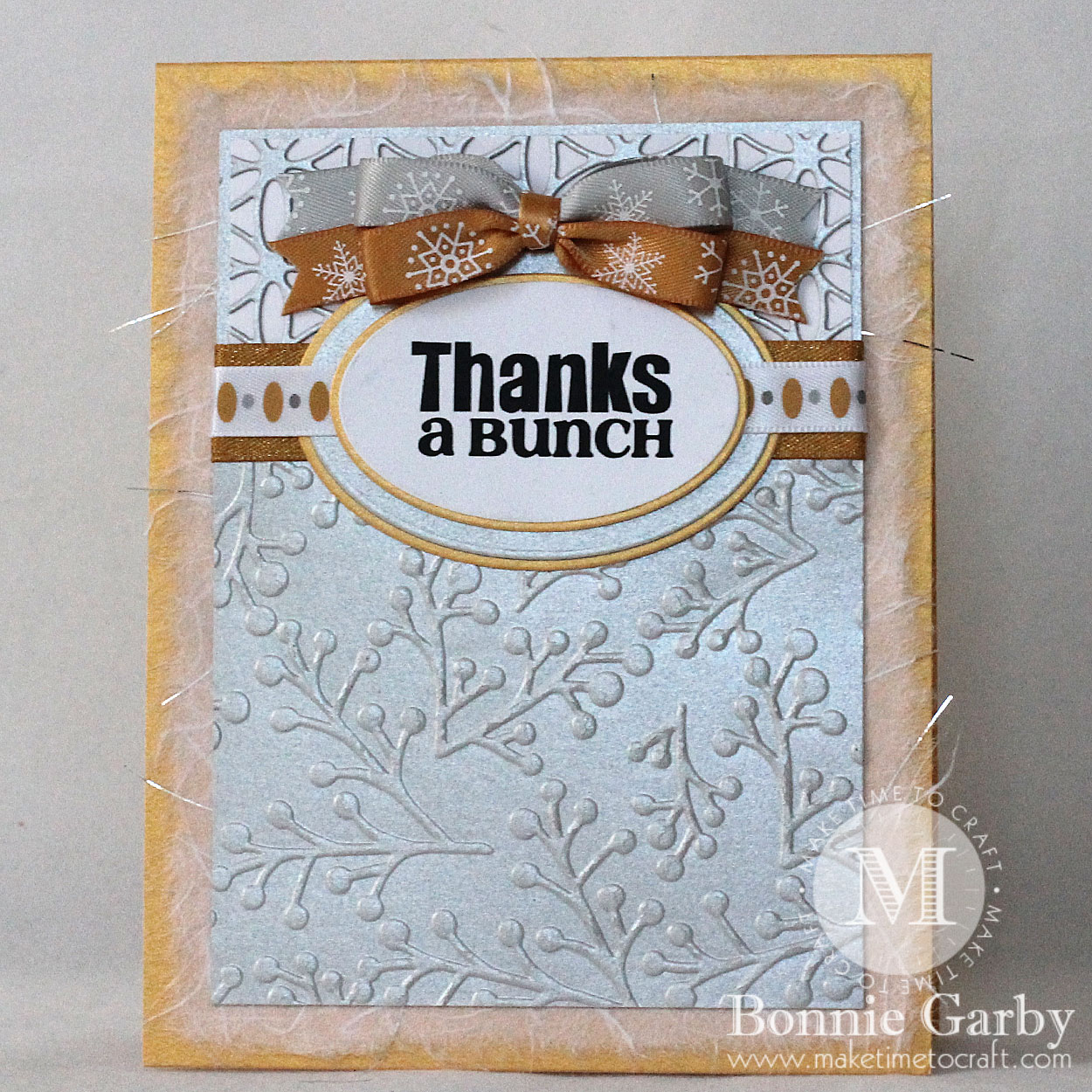 My bottom layer is a white mulberry paper with silver tinsel which I think adds such a wonderful unique touch to my cards.
For a video tutorial on how I use mulberry paper on my projects, please click HERE.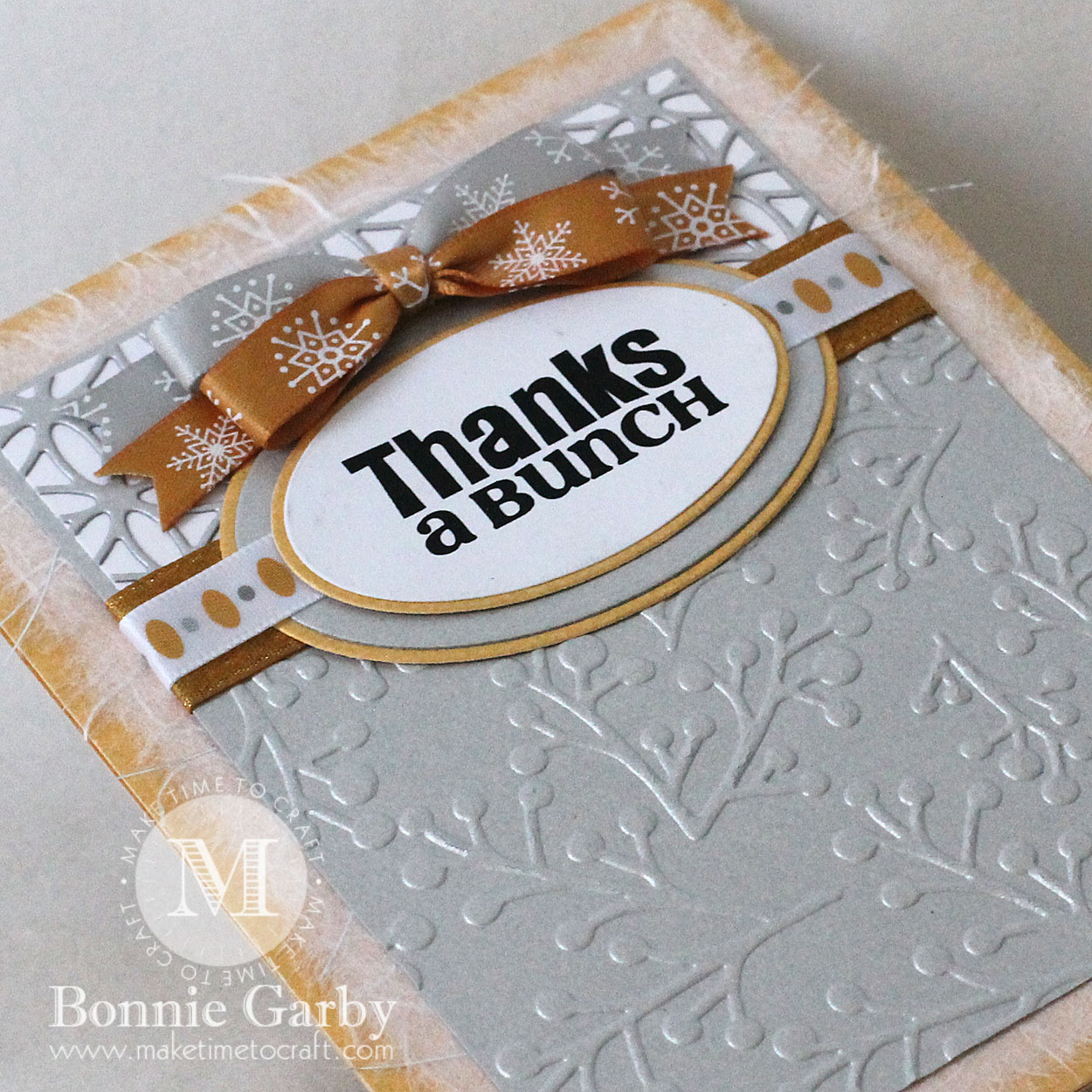 For a video tutorial on how to create this pretty bow, please click HERE.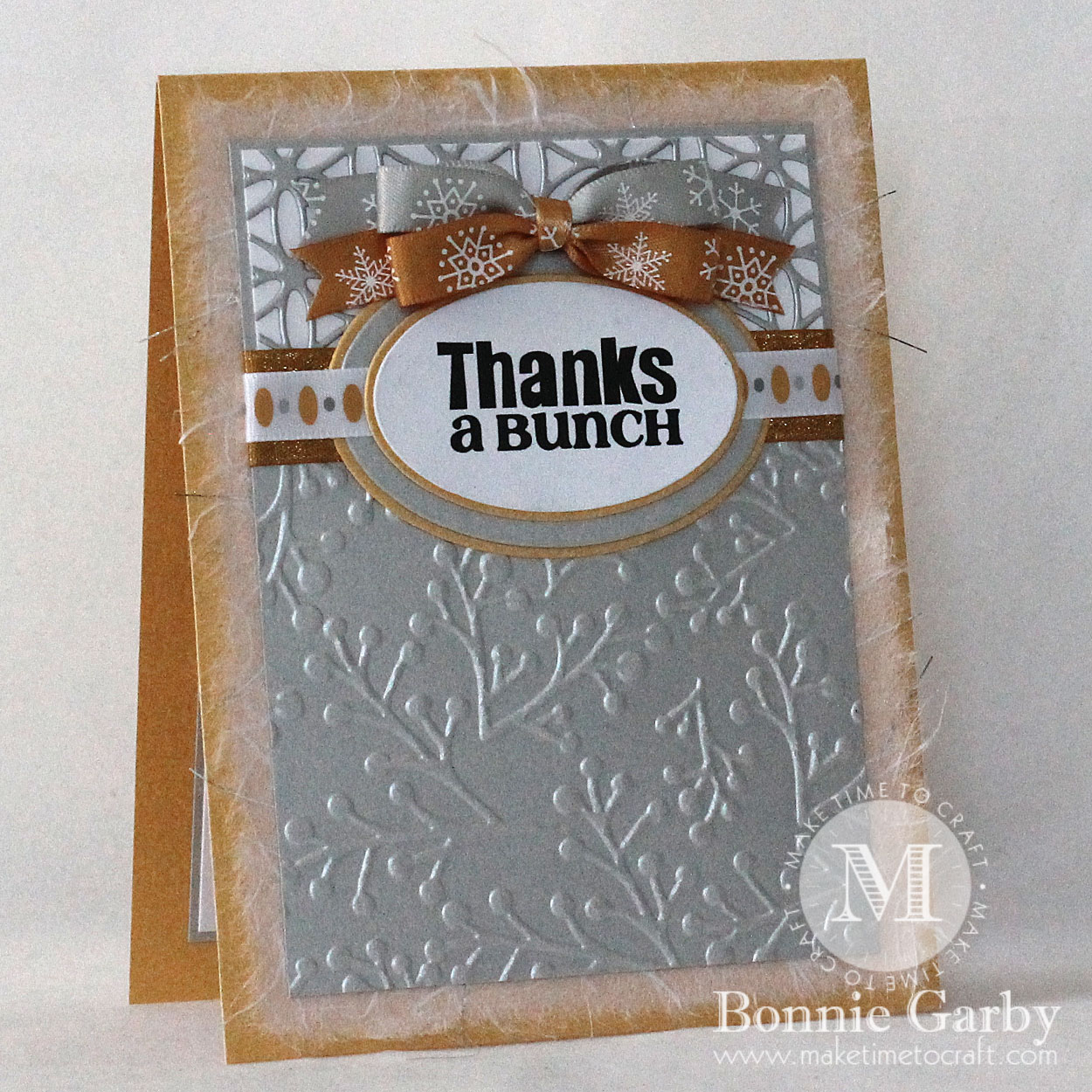 Dies: Cheery Lynn Designs Margarita Border Die
, Cheery Lynn Designs M7 Oval Classic Stacker Layers, Small, Silver
, Cheery Lynn Designs XM7 Oval Die Cut

Embossing Folder:  Couture Creation Twiggy Christmas A2
Bow-it-All V3.0
Zutter 9-in-1 Tool
Adhesives:  Stick It Adhesive Sheets
, Scotch Advanced Tape Glider
, Designer Dries Clear Adhesive
, E6000
, 3D Thin Foam Tabs
White Mulberry Paper with Silver Tinsel