Hi friends.  I'm sneaking in today with a masculine birthday card which is the most difficult thing for me to do.  I LOVE bows and flowers, wispy feminine touches and lots of embellishments and I have large amounts of anxiety when I need to do a card for a man.  But, I think this works.  AND…  I was able to sneak in some ribbon from the December Ribbon Club Assortment from Really Reasonable Ribbon!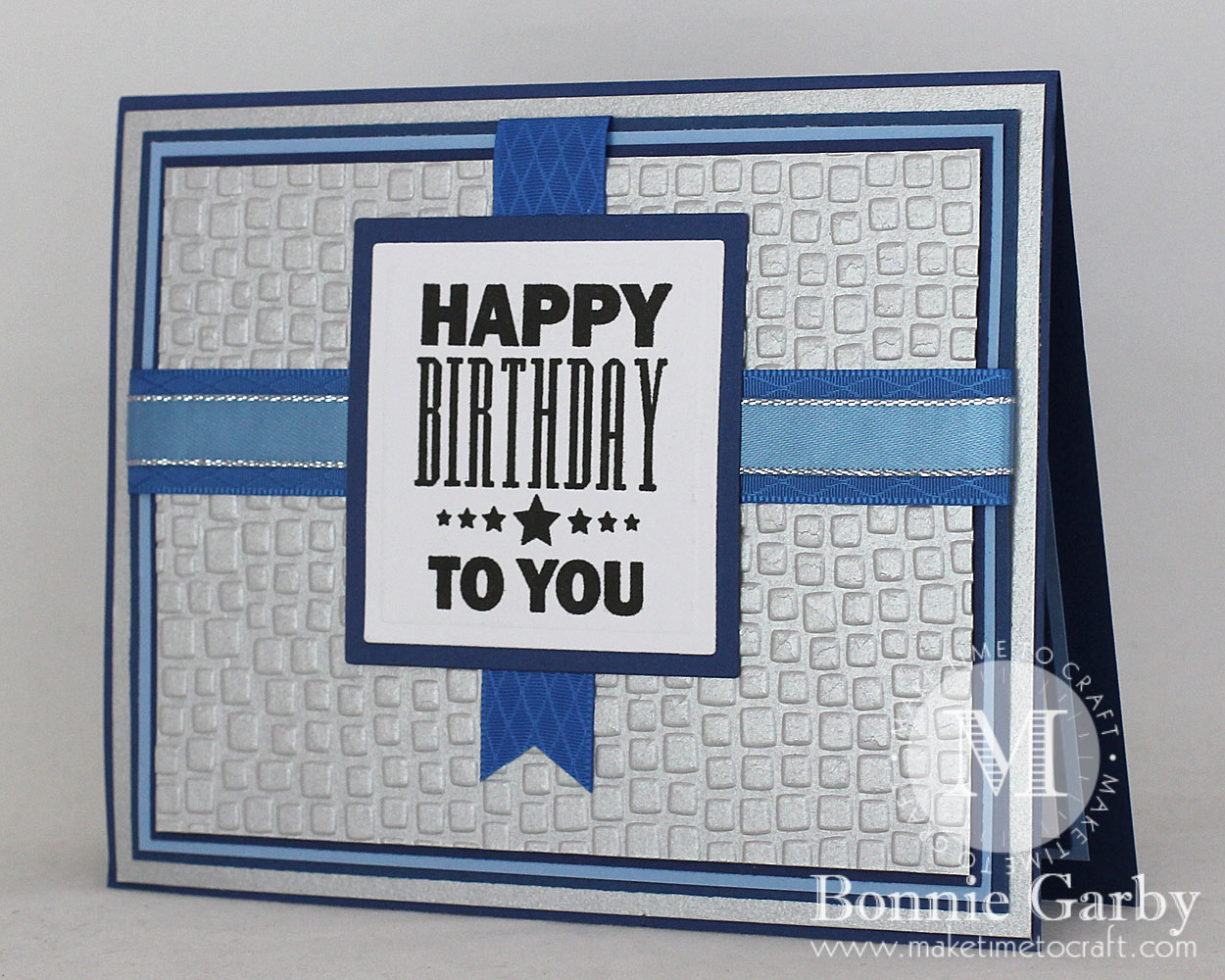 Not a Ribbon Club Member yet?
The 
December Ribbon Club Assortment
 is a winter themed collection of ribbon.  It contains 9 styles and a total of 17 yards of ribbon and crochet lace.  Each monthly assortment is a color or holiday themed collection of ribbon.  What a fun way to build your ribbon stash and try new ribbon styles.
I like to keep it clean and simple when I make cards for men.  They just don't appreciate all the do-dads that we women like.  (What's WRONG with them??  hahaha)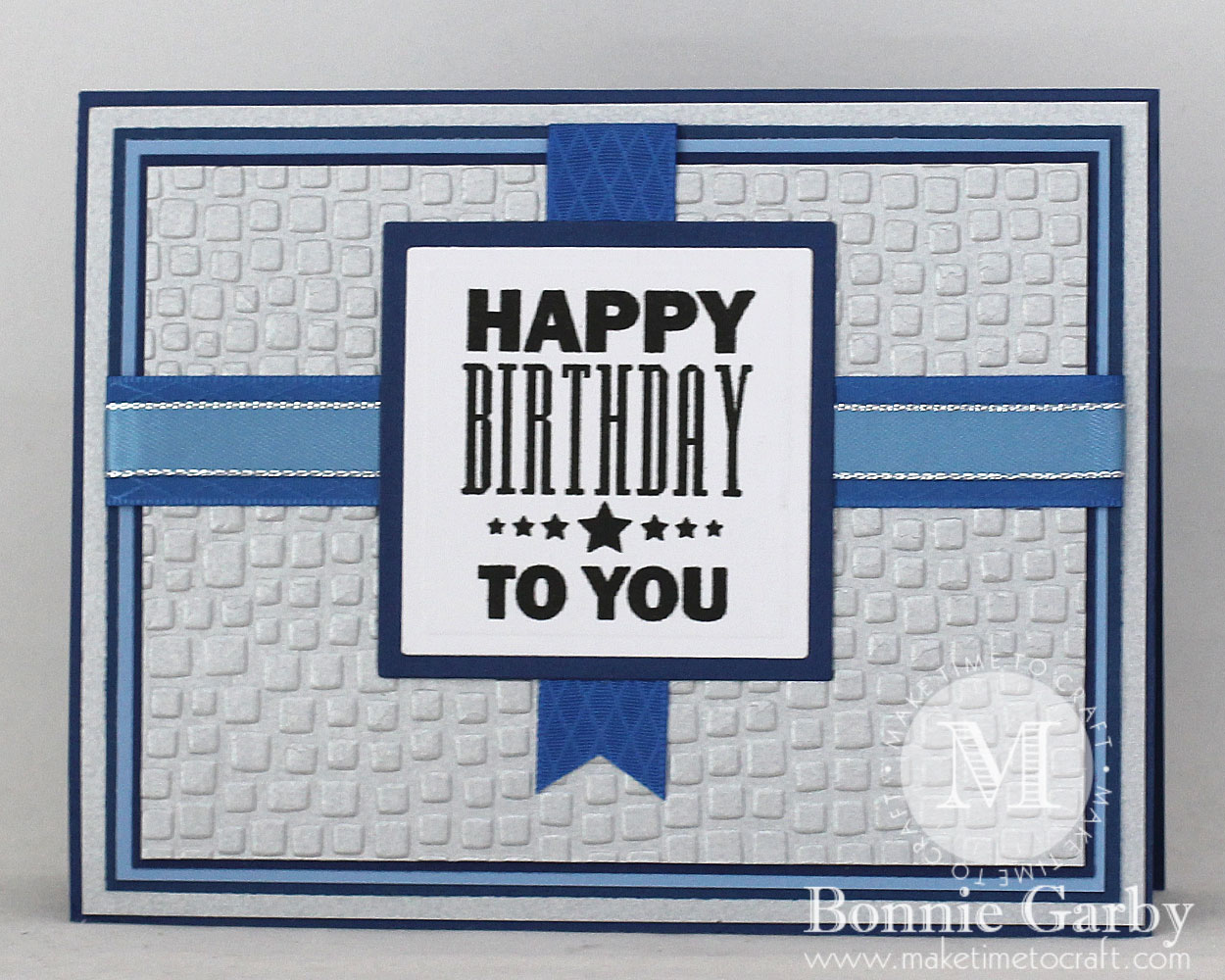 I did a double layer of ribbon across the middle of the card under the sentiment.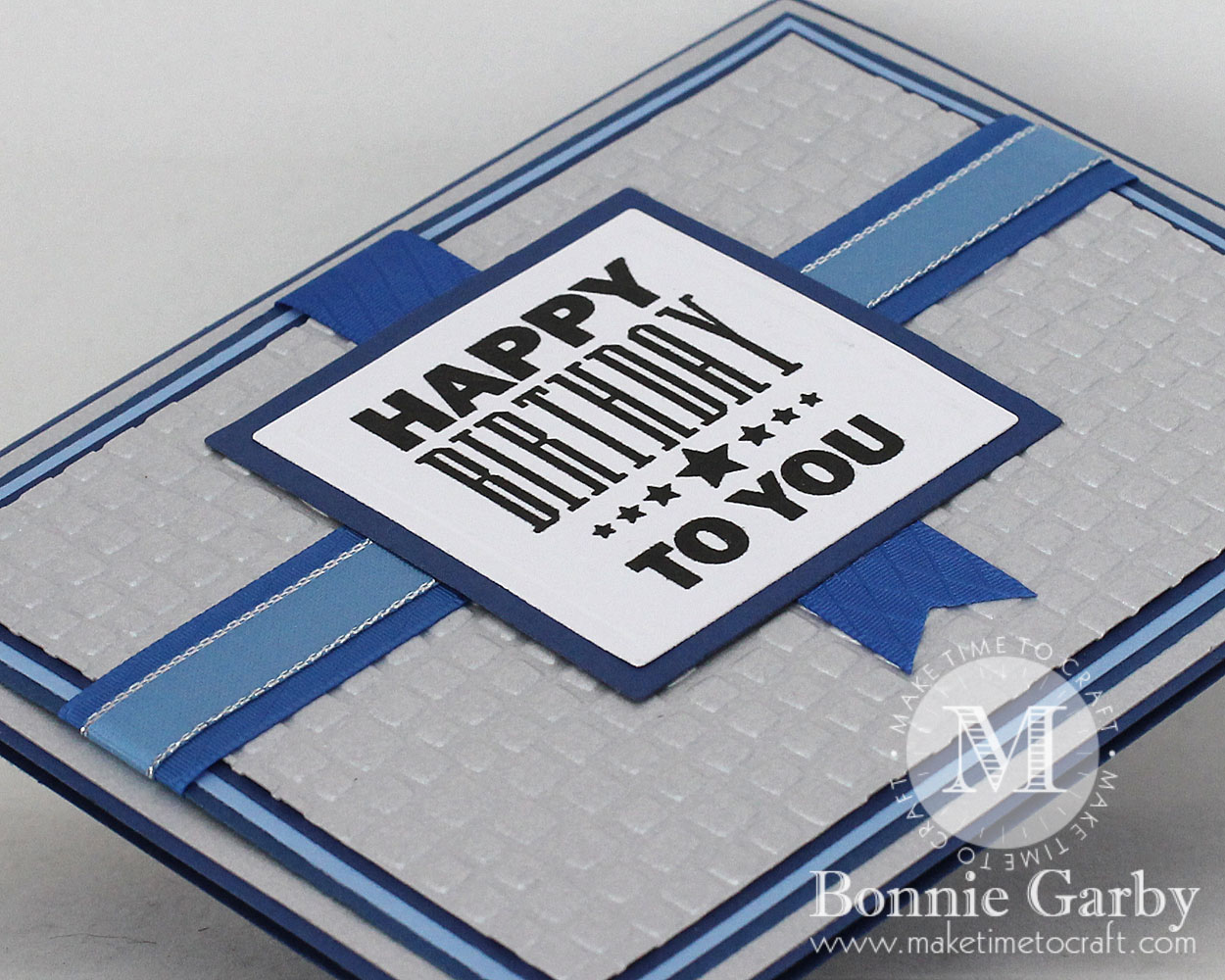 I also added a strip of ribbon vertically and I dovetailed the bottom. 
This is a perfect way to use up some ribbon scraps and as a bonus, the card is super flat for mailing.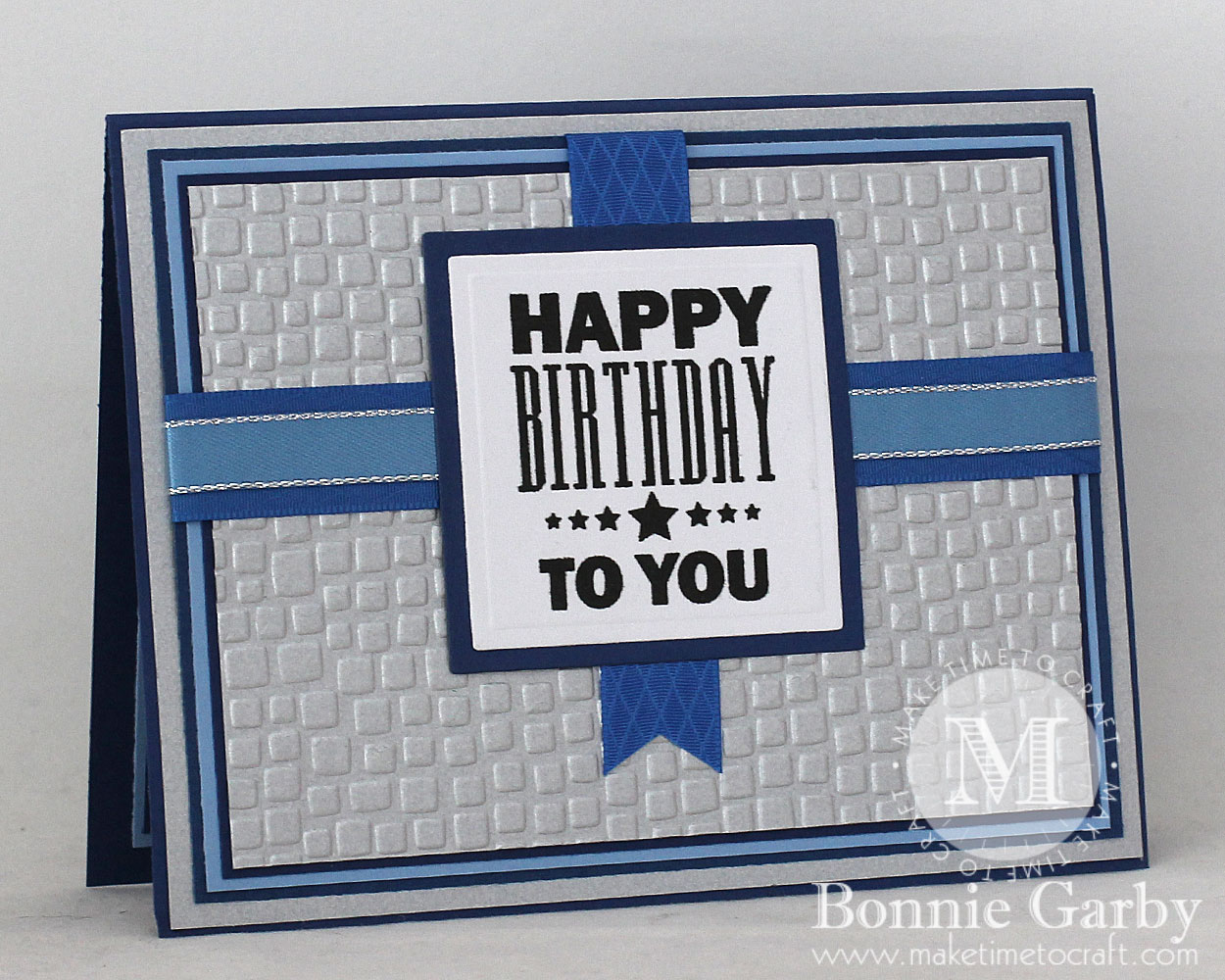 Supplies:
Ribbon: 
Really Reasonable Ribbon
December Ribbon Club Assortment
Stamp:  My Favorite Things Birthday Greetings
Embossing Folder:  Cuttlebug
Bow-it-All V3.0
Zutter 9-in-1 Tool
Adhesives:  
Stick It Adhesive Sheets
, 
Scotch Advanced Tape Glider
, 
Designer Dries Clear Adhesive
, 
E6000
,
3D Thin Foam Tabs