Hi there fellow ribbon lovers.  I'm sneaking in with one more Autumn themed card before things  switch over to all Winter/Christmas.  I don't know about your neck of the woods, but Autumn hardly happened here in the New York.  We literally went from a/c one week to heat the next.  Don't even get me started on how we missed out on the autumn colors .  But, there's always next year…..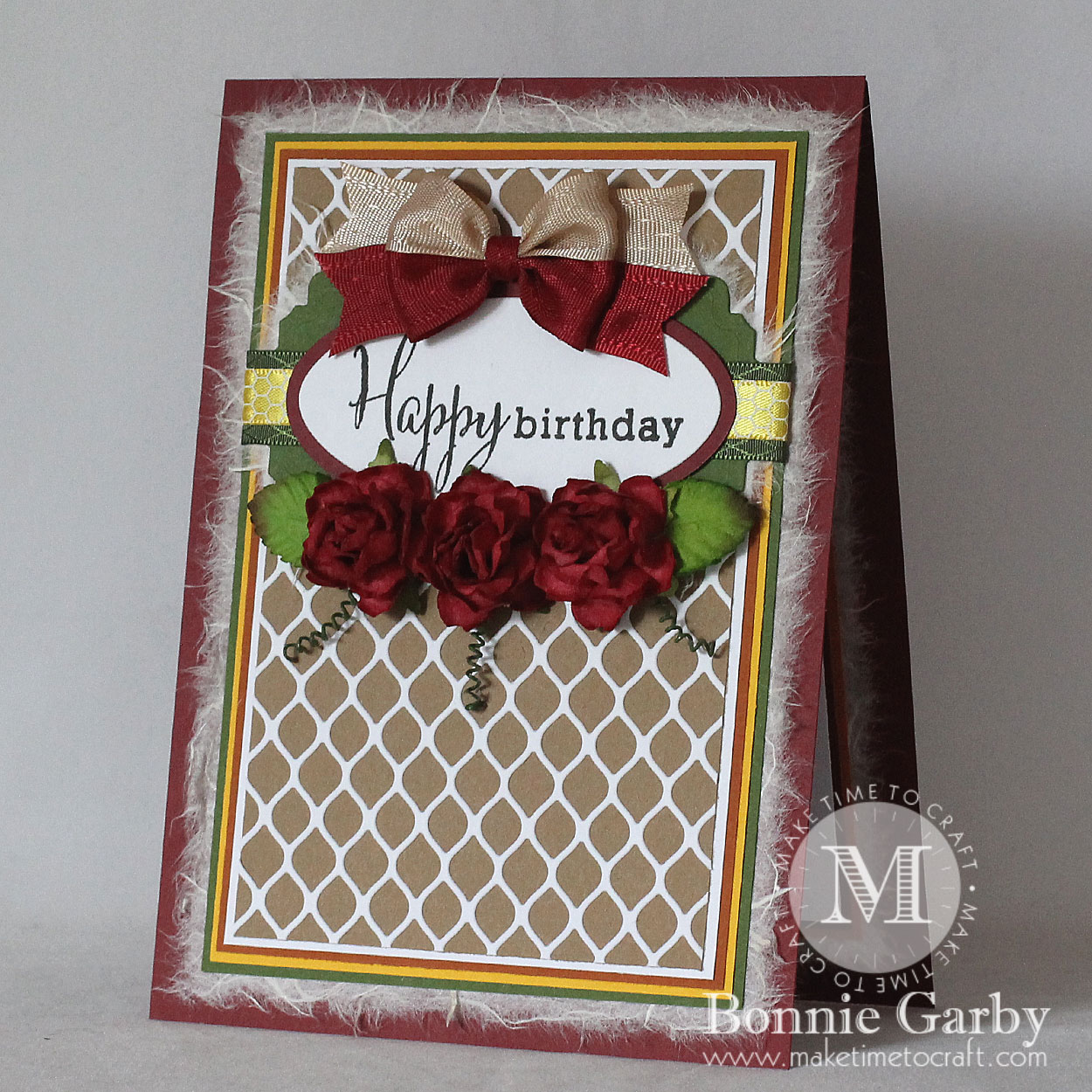 So this birthday card is sporting some fun autumn colors and it features some pretty ribbons and mulberry flowers from Really Reasonable Ribbon.  My Mom's birthday is in mid-October, so this color combo was perfect for her card.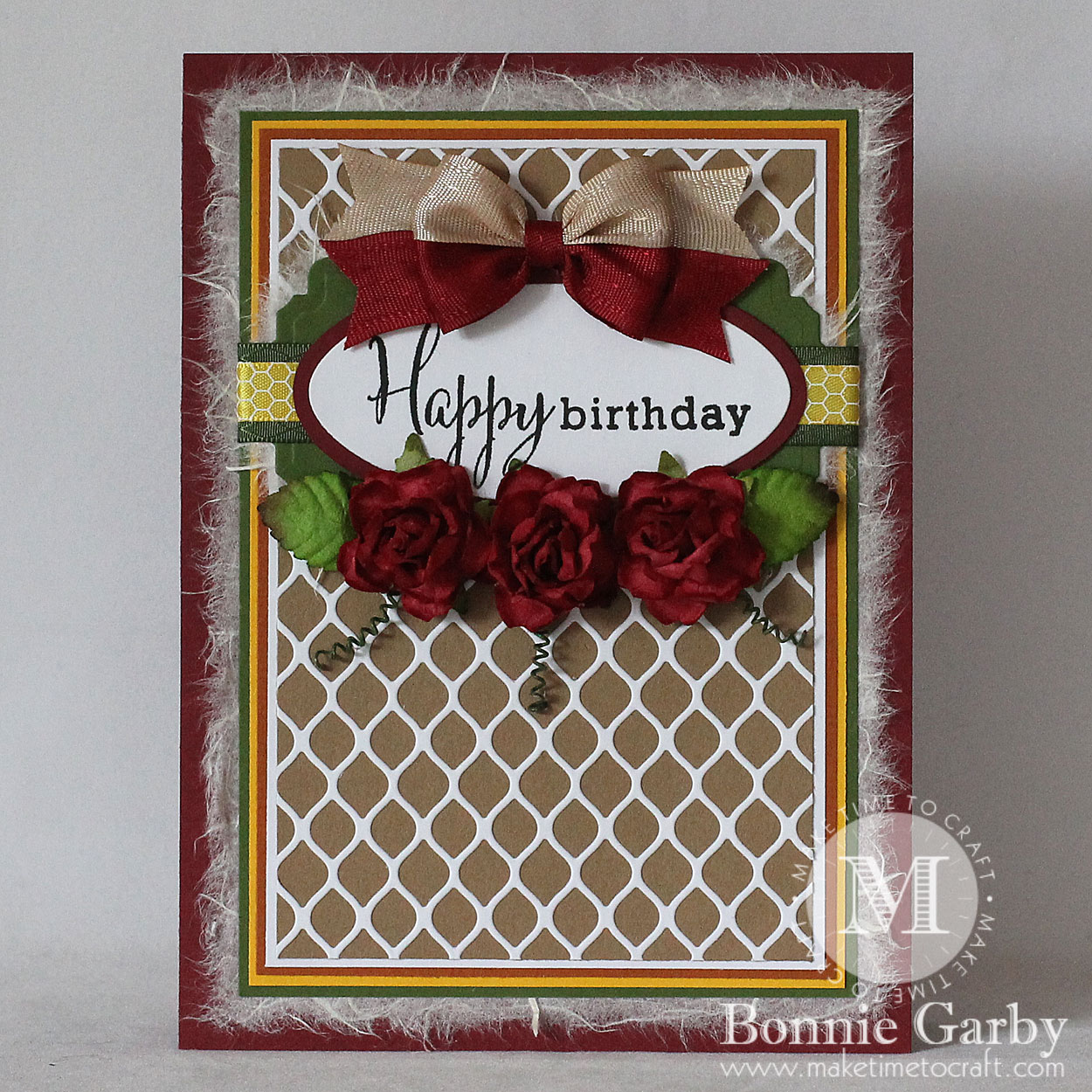 Of course I waited until the last minute to make it (what else is new…) so this was a pretty simple card.  It has some layers of course, but they take no time to cut.  Instead of making flowers, this time I hit my stash of mulberry flowers and selected some Red Cottage Roses to add below the sentiment.  These pre-made mulberry flowers are a great time saver and great to have on hand.  They are also very inexpensive.  Be sure to take a look at all the options in the Mulberry Flower section at Really Reasonable Ribbon.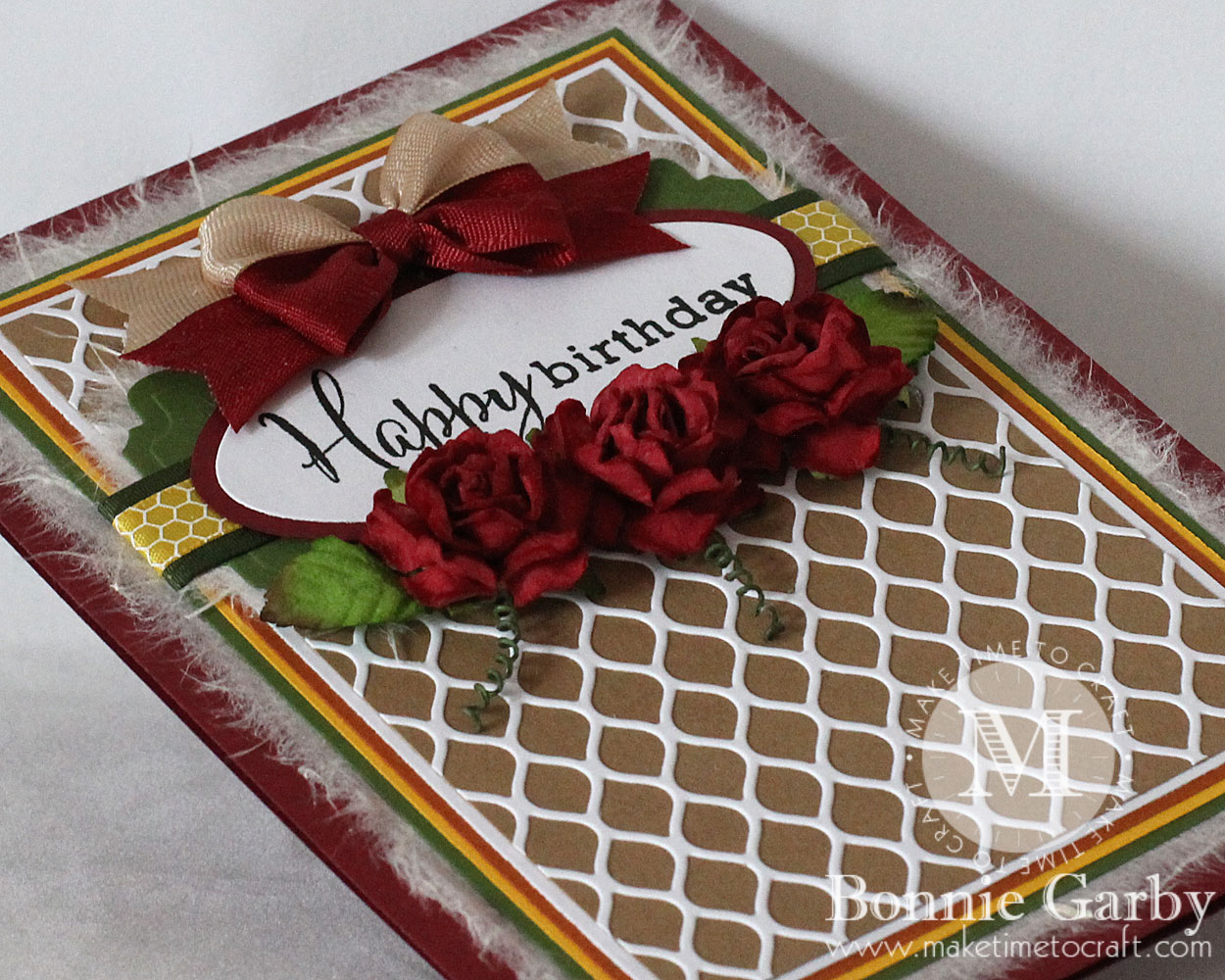 I finished my card off with my signature bi-color double loop bow created on my Bow-it-All V3.0 with two colors of Delicate Stitched Satin Ribbon.  This ribbon is my absolute favorite ribbon for bow making.  It's a dream to work with.  I also ran a piece of 5/8″ Kiwi Diamond Satin Ribbon across the middle of the card under the sentiment and topped that with 3/8″ Maize Honeycomb Print Satin Ribbon.
For a video tutorial on how to make this pretty bow, please click HERE.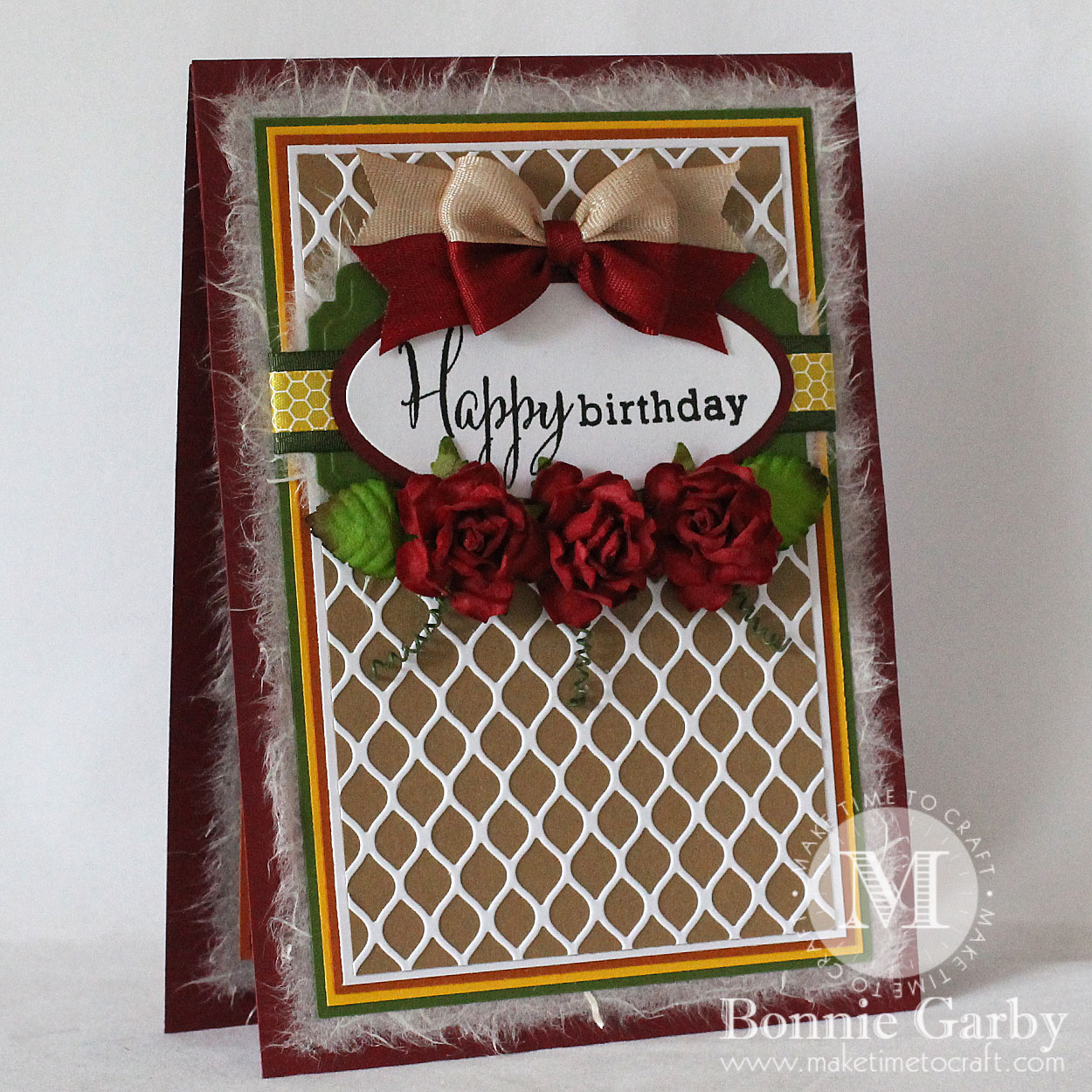 I'm entering my card in the following challenges:
613 Avenue Create #215 – ATG
Word Art Wednesday #358/359 – ATG 
Addicted to Stamps #168 – ATG w/option of adding ribbon 
Dragonfly Dreams – Nov ATG 
International Art & Soul – Autumn Colors 
Die Cut Divas – ATG 
HIMCR #377 – Fall Colors 
Crafty Catz #436 – ATG 
Creative Fingers #154 – ATG 
Cut it Up #160 – Clean and Simple w/Die Cuts 
Jo's Scrap Shack FFC #258 – ATG 
Crafting with an Attitude #45 – ATG 
TTCRD  -ATG 
Crafting from the Heart #227 – ATG 
Simon Says – Make Your Own Background 
Supplies:
Ribbon:  Really Reasonable Ribbon
Stamp:  unbranded clear stamp
Dies:  Cheery Lynn Designs CAFR22, Lattice 2
, JRS Vintage Labels 4
Bow-it-All V3.0
Zutter 9-in-1 Tool

Adhesives:  Stick It Adhesive Sheets
, Scotch Advanced Tape Glider
, Designer Dries Clear Adhesive
, E6000
, 3D Thin Foam Tabs 
White Mulberry Paper
Cottage Roses
30mm Green Mulberry Leaves