Hi there friends.  Today I'm sharing a pretty autumn card featuring some pretty ribbon from Really Reasonable Ribbon.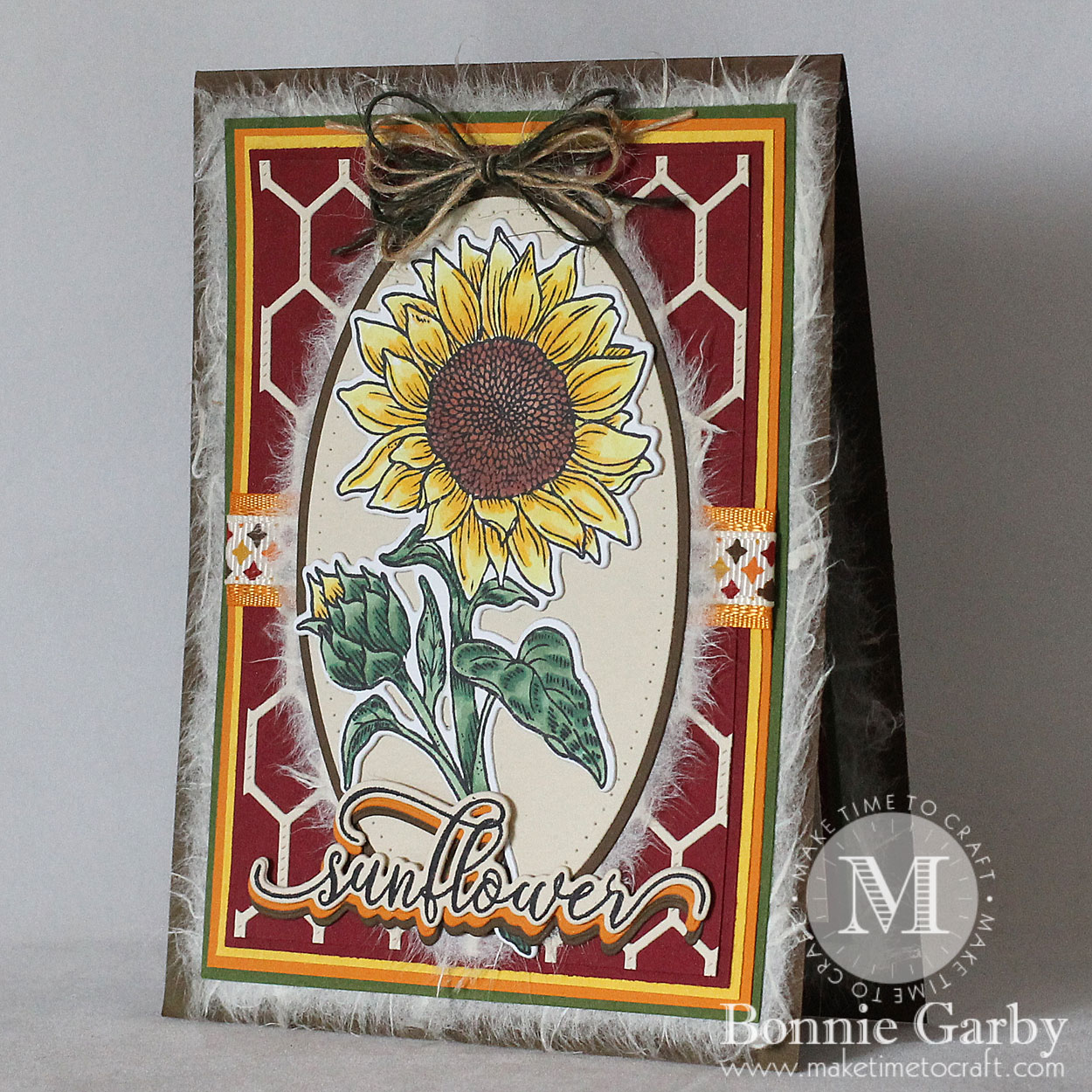 Don't you just LOVE gorgeous autumn colors?  
I sure do!
I won this beautiful 
Stamp Simply Clear Stamps Sunflower Season Garden Flower and Die
 over on the Word Art Wednesday Challenge blog and I just LOVE IT!!  
I colored the image with Copic Markers and then it's just so easy to cut it out with the accompanying die.  No more fussy cutting!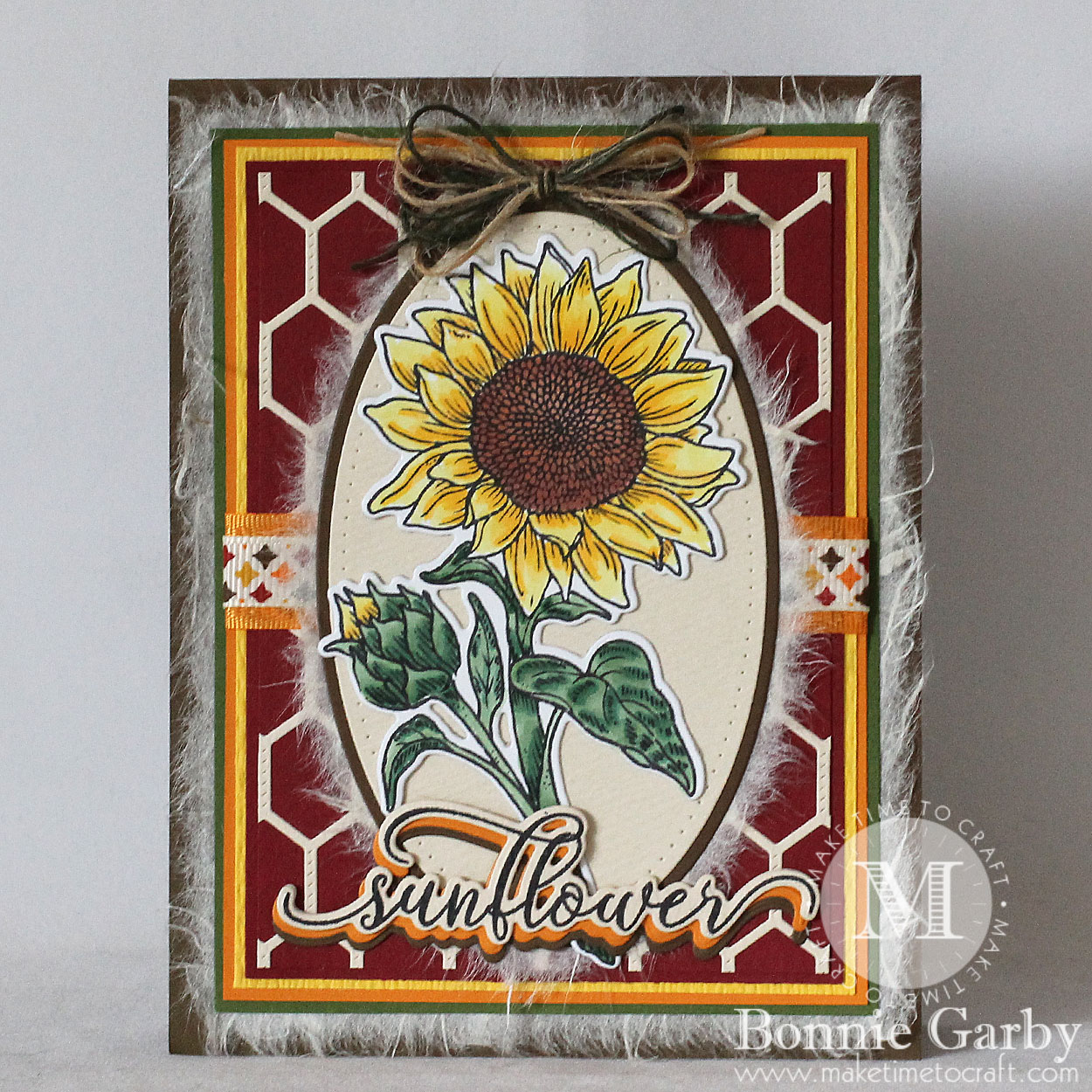 I specifically created this card to be flat enough for mailing in a regular envelope.  Yes, you can add ribbon and a bow and still have it be flat enough.
I used my ribbons as a center band under the focal panel and the
Burlap String
created a bow while still remaining pretty flat.  I'm happy to say that it made it to it's destination in great condition.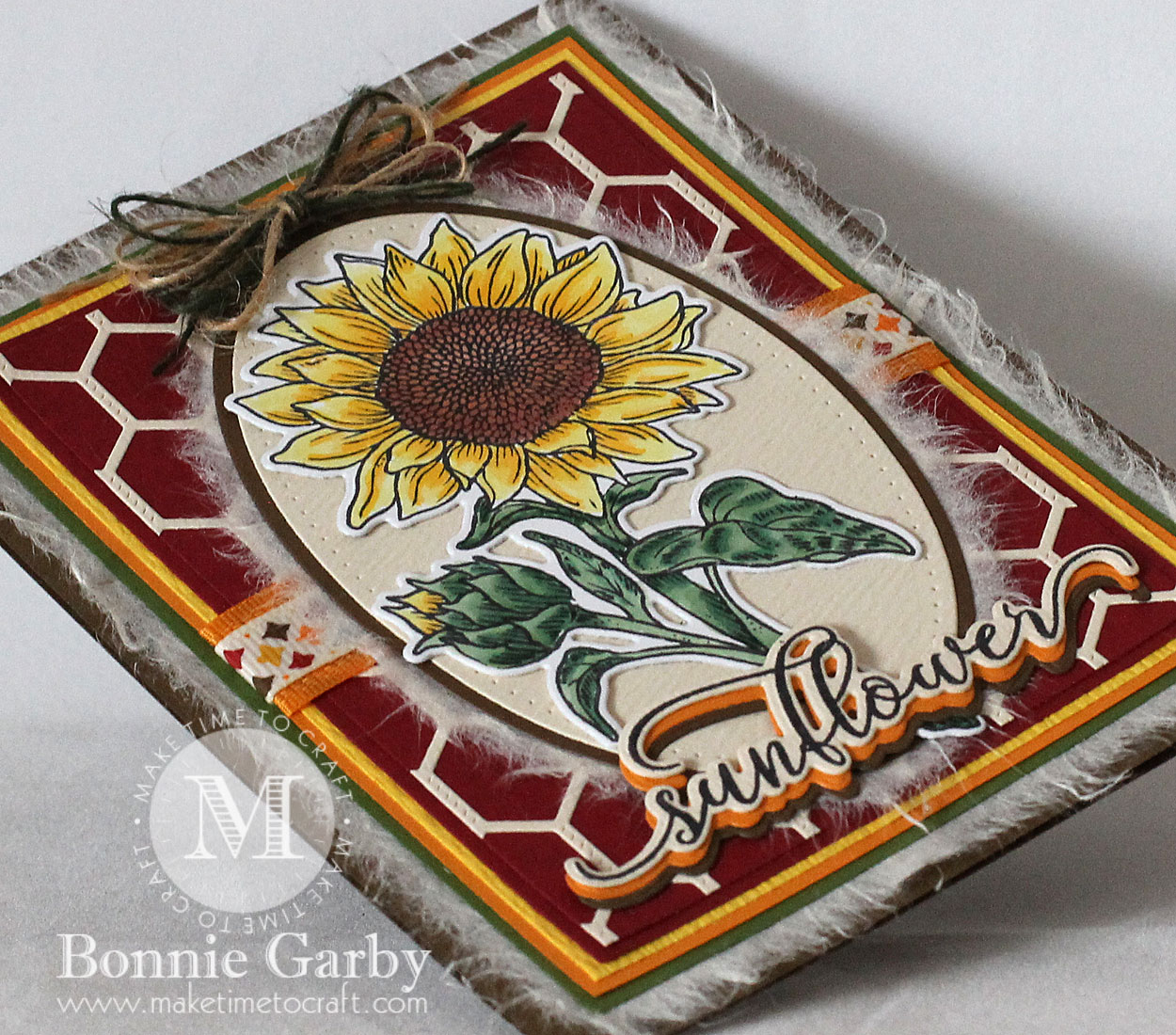 My bow was created on my Bow it All V3.0 using two colors of Burlap String.
For a video tutorial on making a basic bow please click HERE.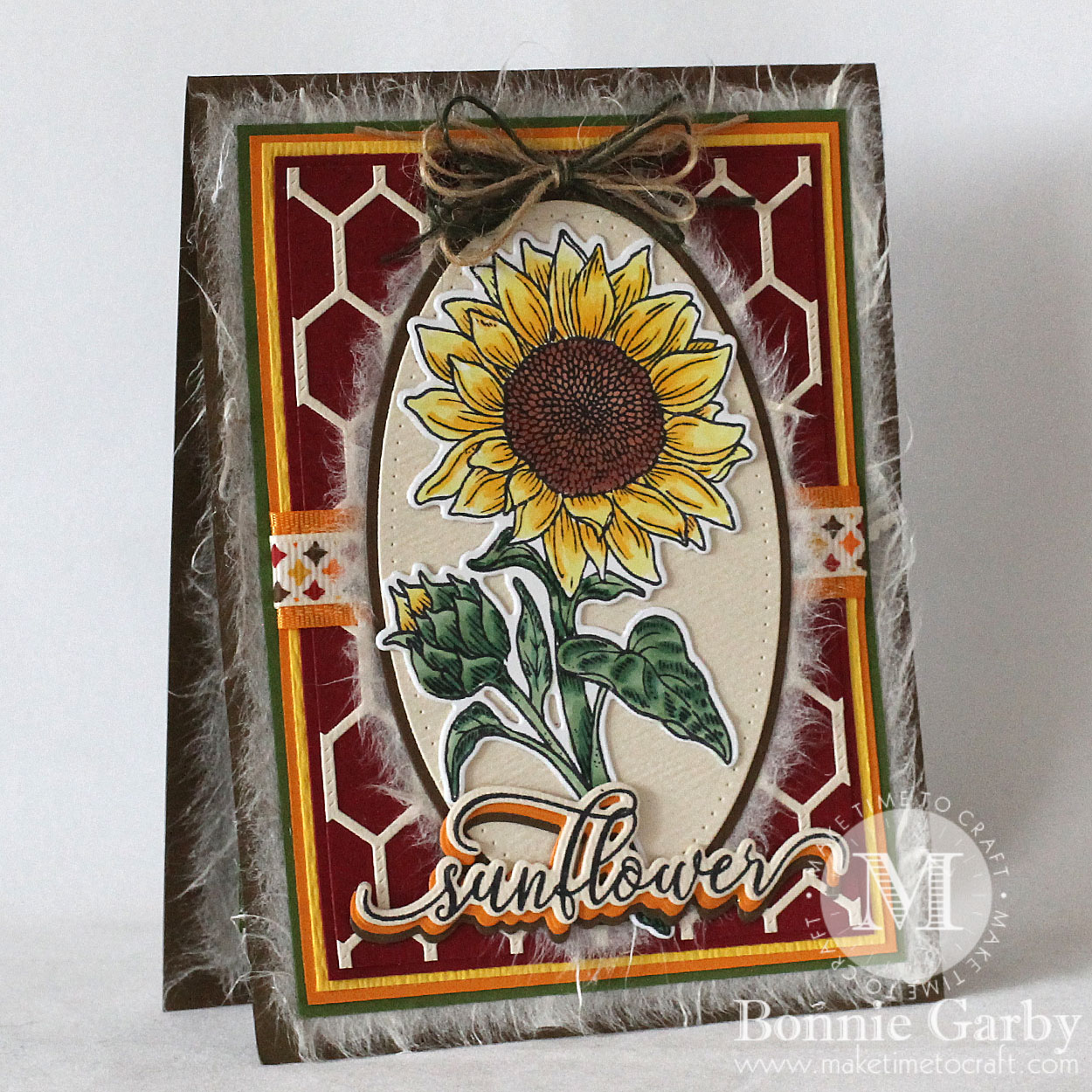 I'm entering my card in the following challenges:
613 Avenue Create #214 – ATG
Word Art Wednesday #356/357  – ATG 
Crafting from the Heart #225 – ATG 
Addicted to Stamps #167 – Autumn colors 
Dragonfly Dreams – Autumnal Colors 
The Corrosive Challenge #10 – ATG 
Crafty Calendar – October Autumn 
Brown Sugar #283 – Halloween/Autumn 
Creative Fingers #153 – ATG 
Crafty Catz #434 – ATG 
Jo's Scrap Shack FFC #256 – ATG 
Craft Rocket Challenges #53 – Autumn/Halloween 
Crafting with an Attitude #44 – ATG 
TTCRD – ATG 
Supplies
Ribbon:  
Really Reasonable Ribbon
Stamp/Die set: 
Stamp Simply Clear Stamps Sunflower Season Garden Flower and Die
Copic Markers
Bow-it-All V3.0
Zutter 9-in-1 Tool
Adhesives:  
Stick It Adhesive Sheets
, 
Scotch Advanced Tape Glider
, 
Designer Dries Clear Adhesive
, 
E6000
,
3D Thin Foam Tabs