Hi crafty friends and happy summer.  It is HOT, HOT, HOT where I am in the northeast USA!  No denying that it's summer.  Tomorrow is the 4th of July holiday here in the US and nothing says 4th of July and summer better than a Patriotic color theme.  This note card was created with some pretty dies from Cheery Lynn Designs and gorgeous ribbon and embellishments from Really Reasonable Ribbon.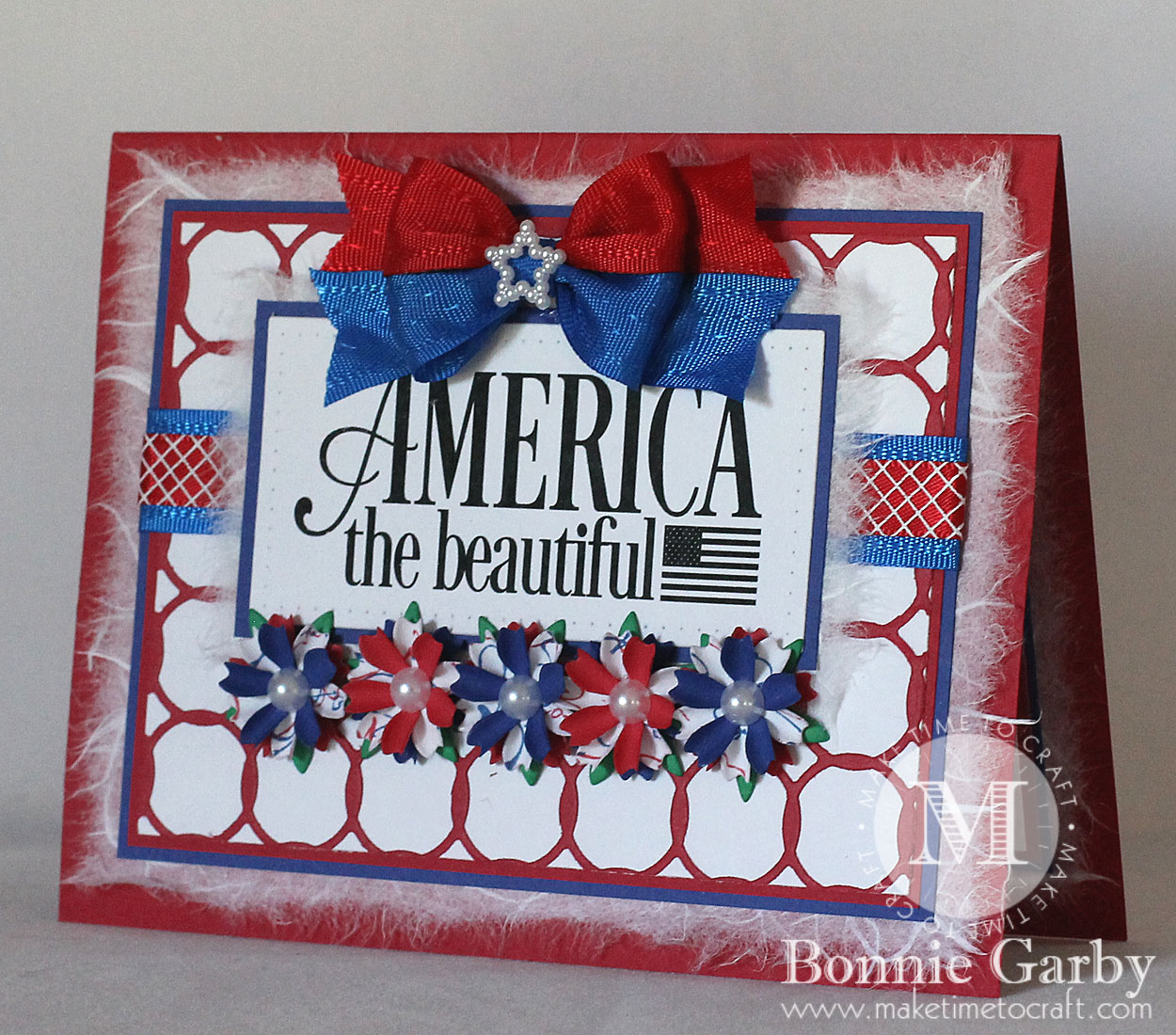 This is a very simple design where I let the Lattice Frame as the background do all the work along with the small and simple Sweet Christine Flowers.  I just cut the Lattice frame in red and adhered it to white cardstock and then added a red and blue layer beneath it.  I wrapped some pretty ribbons around that unit and then at the very bottom you will see a layer of wispy white mulberry paper.  I then topped that with the sentiment panel which was also layered with blue cardstock and white mulberry paper.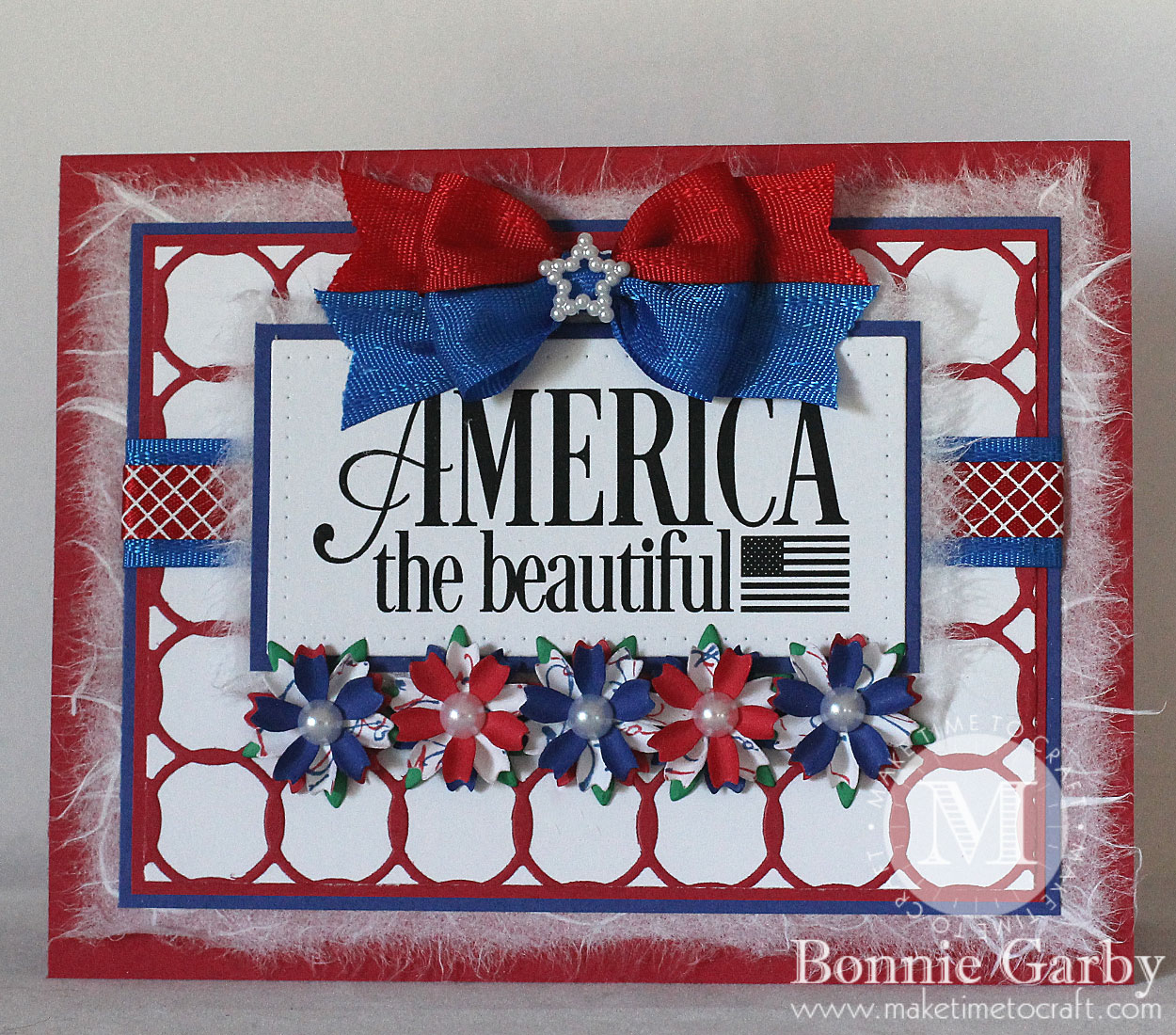 The flowers are very easy to assemble.  I cut the flowers in red, white and blue cardstock.  I inked the white pieces in red and blue with an old script background stamp.  I then shaped the petals with a needle tool and glued the layers offsetting the petals for each new layer.  I then added the leaf layer to the base before adhering them under the sentiment panel.
Cheery Lynn Dies Used: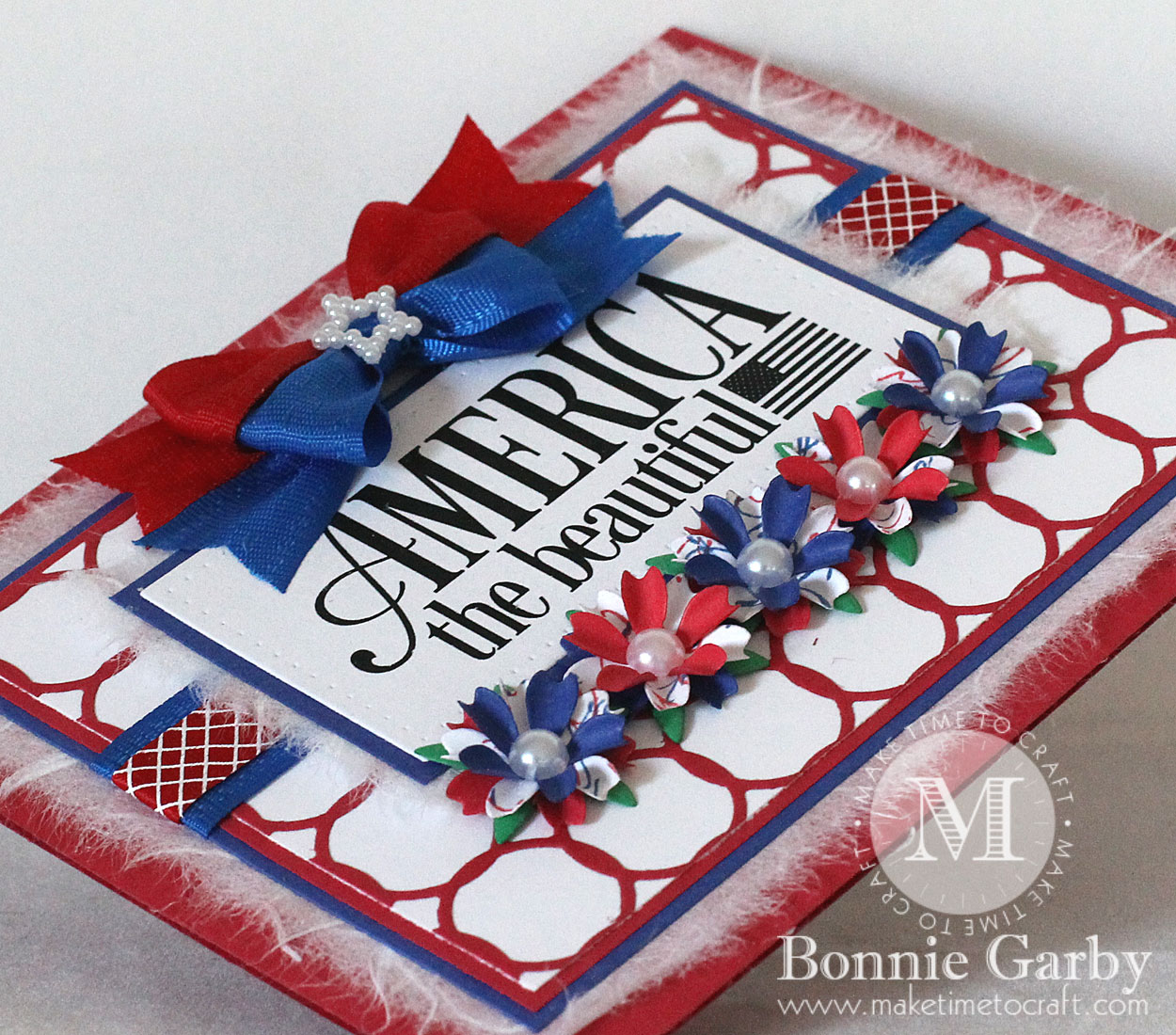 My card was topped off with a pretty bi-color bow created on my Bow-it-All V3.0 Tool with Delicate Stitched Ribbon in Red and Electric Blue from Really Reasonable Ribbon.  The center of the bow is adorned with a pretty Star Shaped Pearl Embellishment.
For a video tutorial on how to make this pretty bow, please click HERE.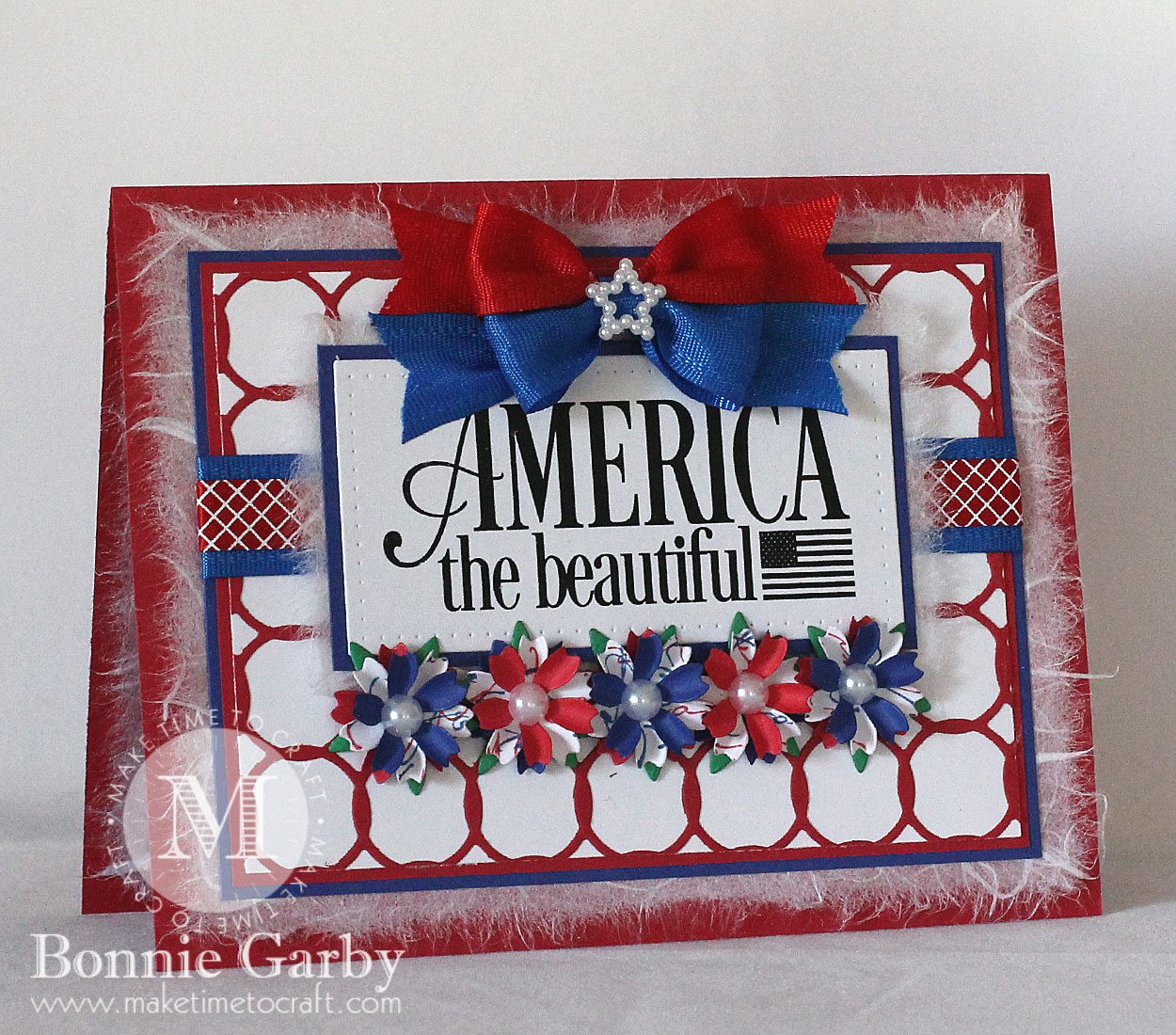 I'm entering my card in the following challenges:
613 Avenue Create #211 – ATG
Word Art Wednesday #340/341 – ATG 
Dragonfly Dreams – Summer 
Just Us Girls #447 – ATG 
Crafting with Friends #70 – ATG 
Crafty Catz #423 – ATG 
Creative Fingers #149 – ATG 
Jo's Scrap Shack FFC #240 – ATG 
4 Crafty Chicks #409 – Summer is Here 
Aud Sentiments #206 – ATG with a Sentiment 
Crafting with an Attitude #40 – ATG 
Crafty Creations #369 – ATG 
Crafty Gals Corner #168 -ATG 
Creative Moments #147 – ATG 
Scrapy Land #92 – ATG with die brands they sell 
Simon Says – ATG 
The Crafty Addicts #49 – ATG w/Option of Flowers 
TTCRD – ATG
Supplies:
Ribbon:  Really Reasonable Ribbon
Dies: Cheery Lynn Designs (see list and links above)
Digital Sentiment:  Etsy – Ashe Designs
Bow-it-All V3.0
Zutter 9-in-1 Tool

Adhesives:  Stick It Adhesive Sheets
, Scotch Advanced Tape Glider
, Designer Dries Clear Adhesive
, E6000
, 3D Thin Foam Tabs 
White Mulberry Paper
Star Shaped Pearl Embellishment