Hello ribbon lovers.  I hope you are all enjoying the January Ribbon Club Assortment from Really Reasonable Ribbon.  I love pink, so I'm in heaven this month.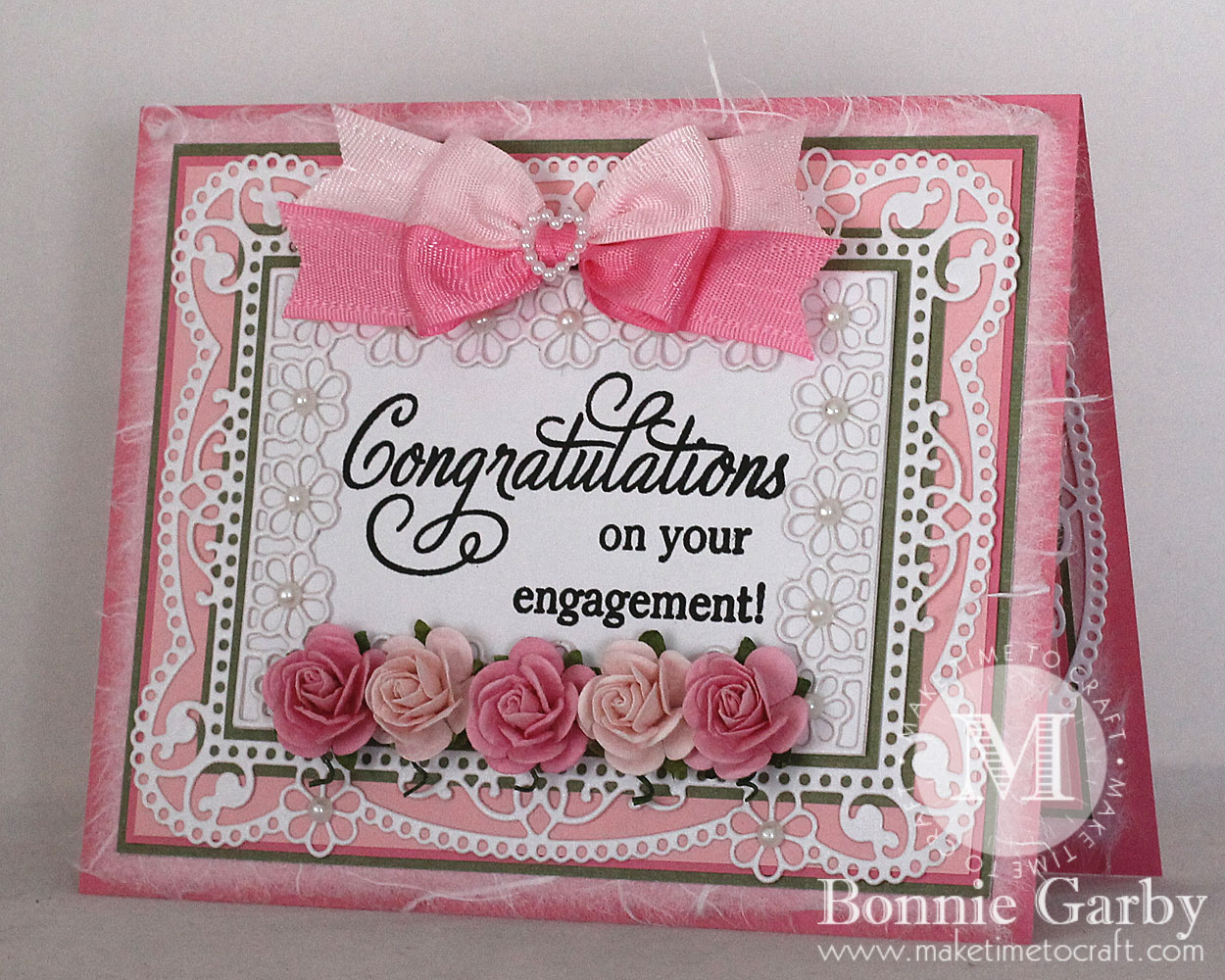 My niece got engaged in December and I'm so excited for her.  I decided to honor the occasion with a pretty floral engagement card and this pretty new Tallulah Frill Layering frame die from the Chantilly Paper Lace Collection from Spellbinders was perfect for an engagement card along with some pretty Mulberry Paper Roses and a gorgeous pink bow.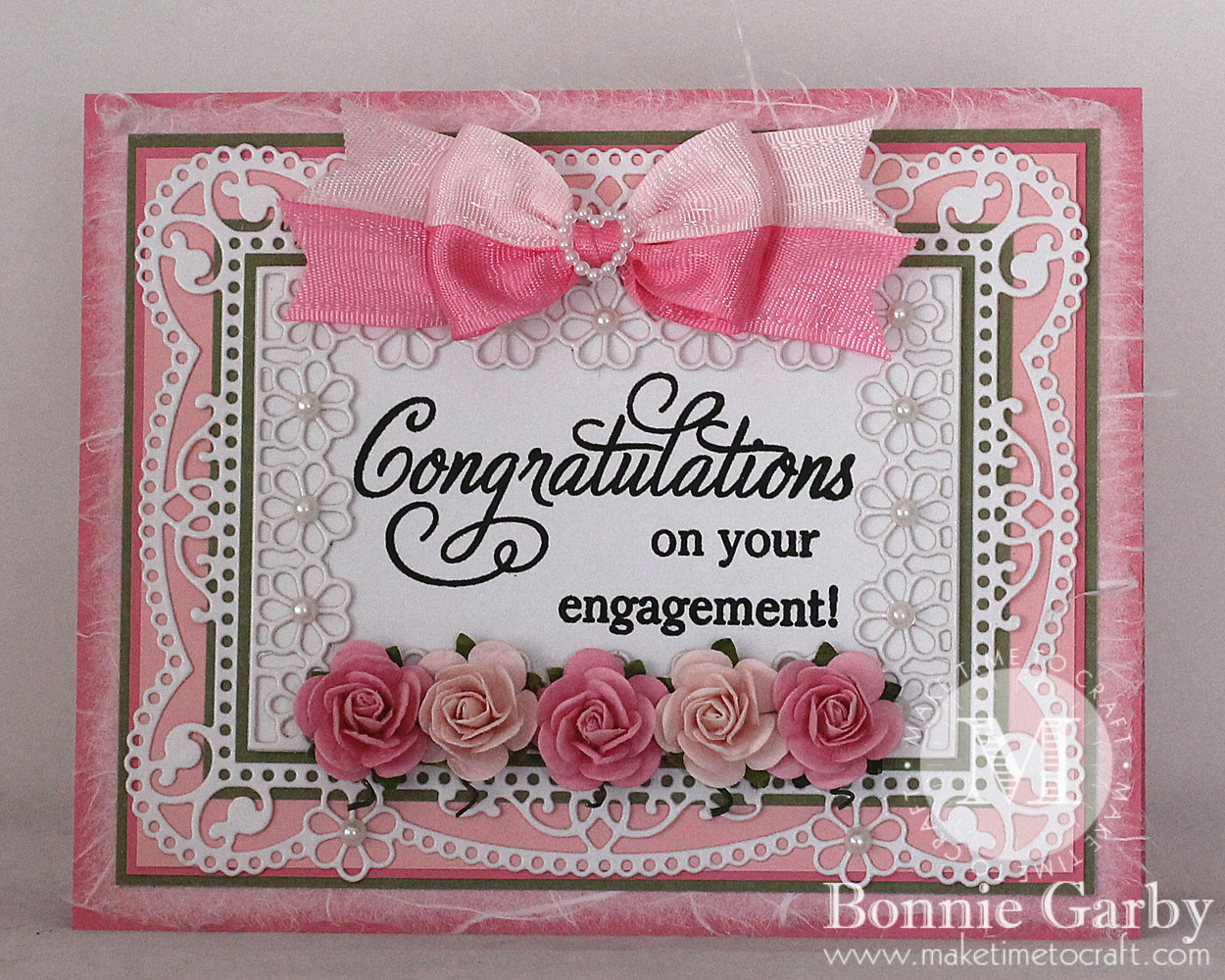 What better reason to pull out the Mulberry Paper Roses than an engagement card and I had the perfect sentiment in a stamp set from Inspired by Stamping.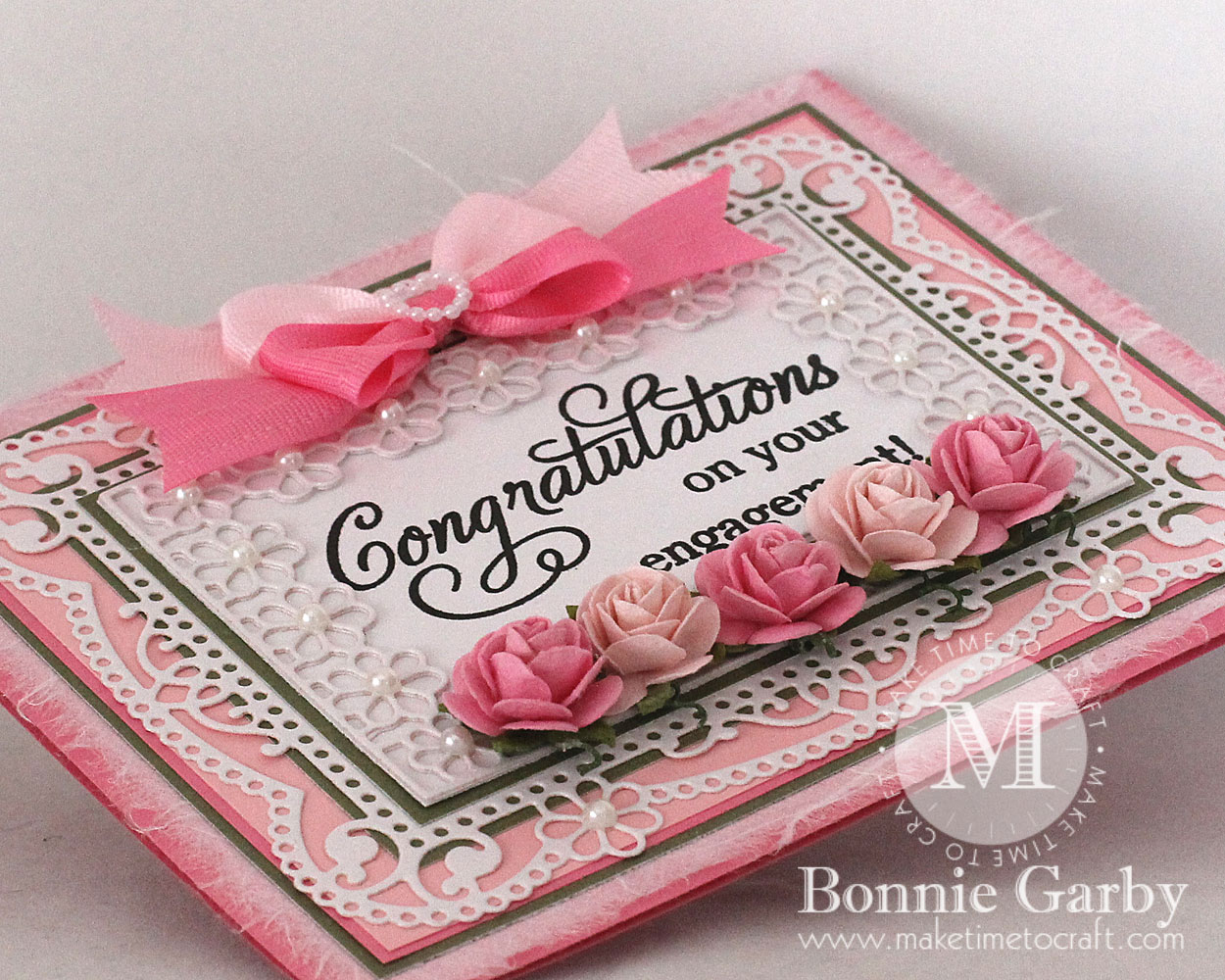 I topped the card off with a pretty bi-color bow created on my Bow-it-All V3.0 Tool using two of the ribbons from the January Ribbon Club Assortment.  This assortment is themed for Valentines Day, but all the ribbons work perfectly well for other occasions too.  When is pink not a great color option?!!  The center of the bow is adorned with a pretty Heart Shaped Pearl Embellishment.
For a video tutorial on how to make this pretty bow, please click HERE.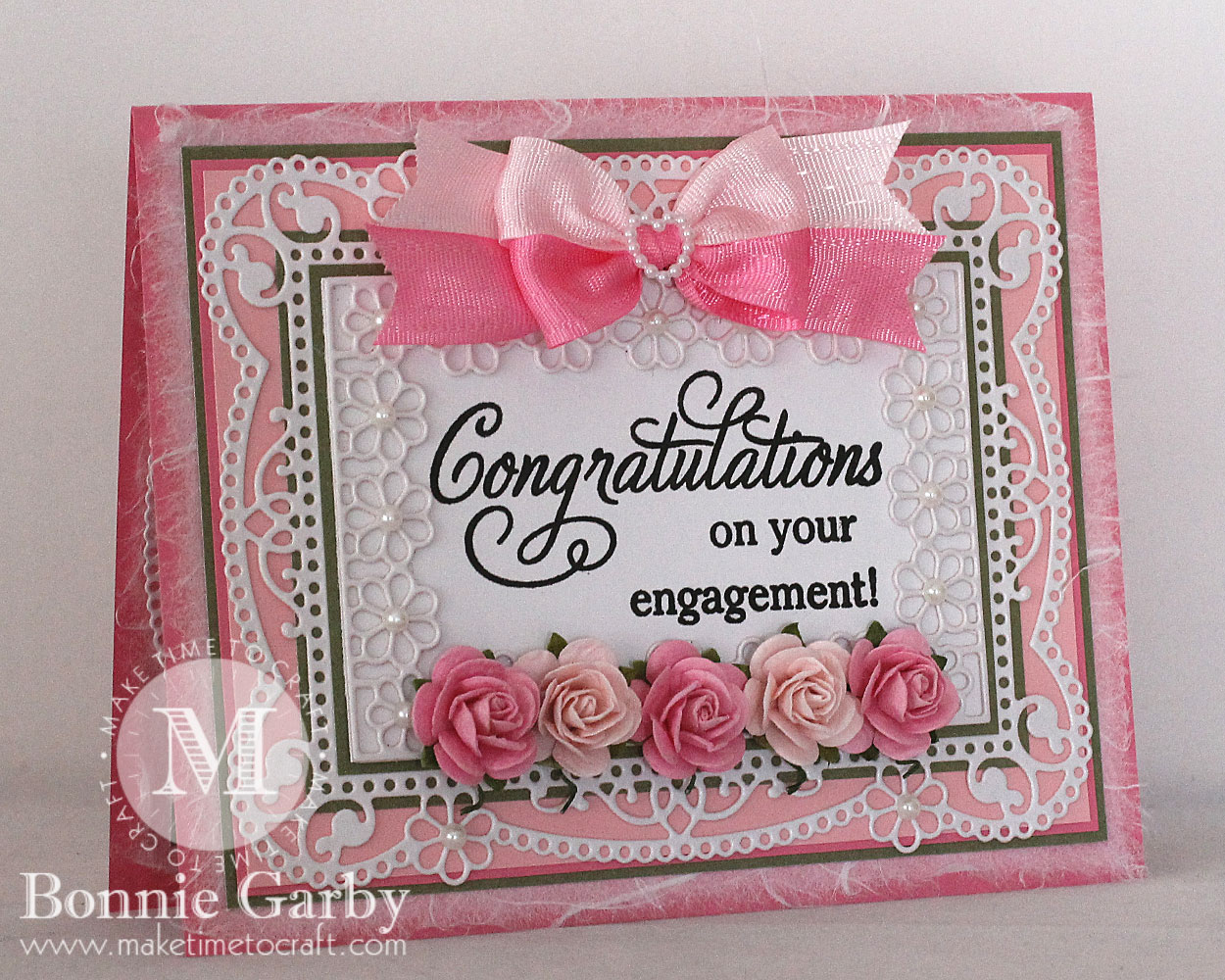 I'm entering my card in the following challenges:
613 Avenue Create #205 – ATG
Word Art Wednesday #316/317 – ATG
Artistic Inspirations #192 – ATG
Crafting from the Heart #189 – ATG
Get Creative #65 – Pearls and Lace
Use Your Stuff #294 – Use Something New (die and ribbon asst)
Die Cut Divas – Use Something New (die and ribbon asst)
Dies R Us #88 – ATG
Dragonfly Dreams – January ATG
Just Us Girls #422 – ATG
Crafty Catz #398 – ATG
Crafting with an Attitude #35 – ATG
Moving Along with the Times #62 – Flowers
TTCRD – ATG
Scrapy Land #81 – ATG