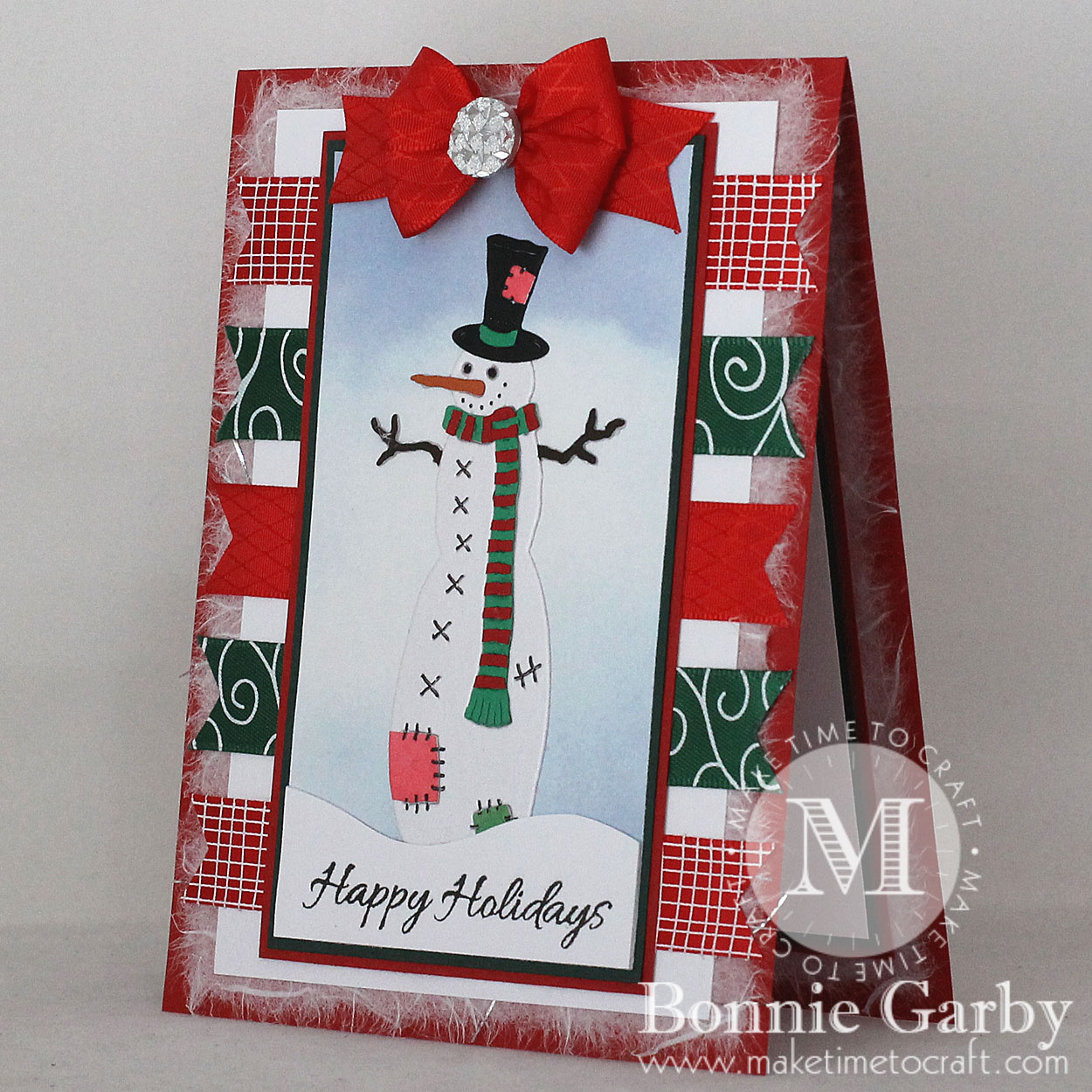 Welcome to the October Really Reasonable Ribbon Blog Hop.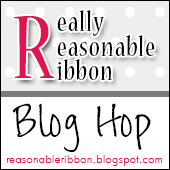 If you arrived here from Cheryl's blog, you are on the right track. If not, why not head back to the

RRR Blog

and start from the beginning so you don't miss any of the terrific projects.
Not a member yet?
JOIN TODAY!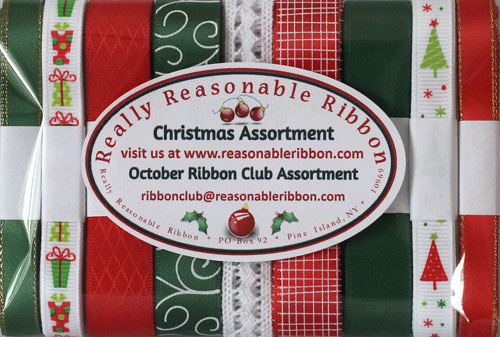 The October Assortment contains 9 styles and a total of 17 yards of ribbon and lace.  Each monthly assortment is a color or holiday themed ribbon collection.  What a fun way to build your ribbon stash and try new ribbon styles.
So, I set out this month to create a flat card that you could easily mail in an envelope with no additional postage.  I actually did that (and should have photographed it that way), but it screamed for a bow!!  So I gave in…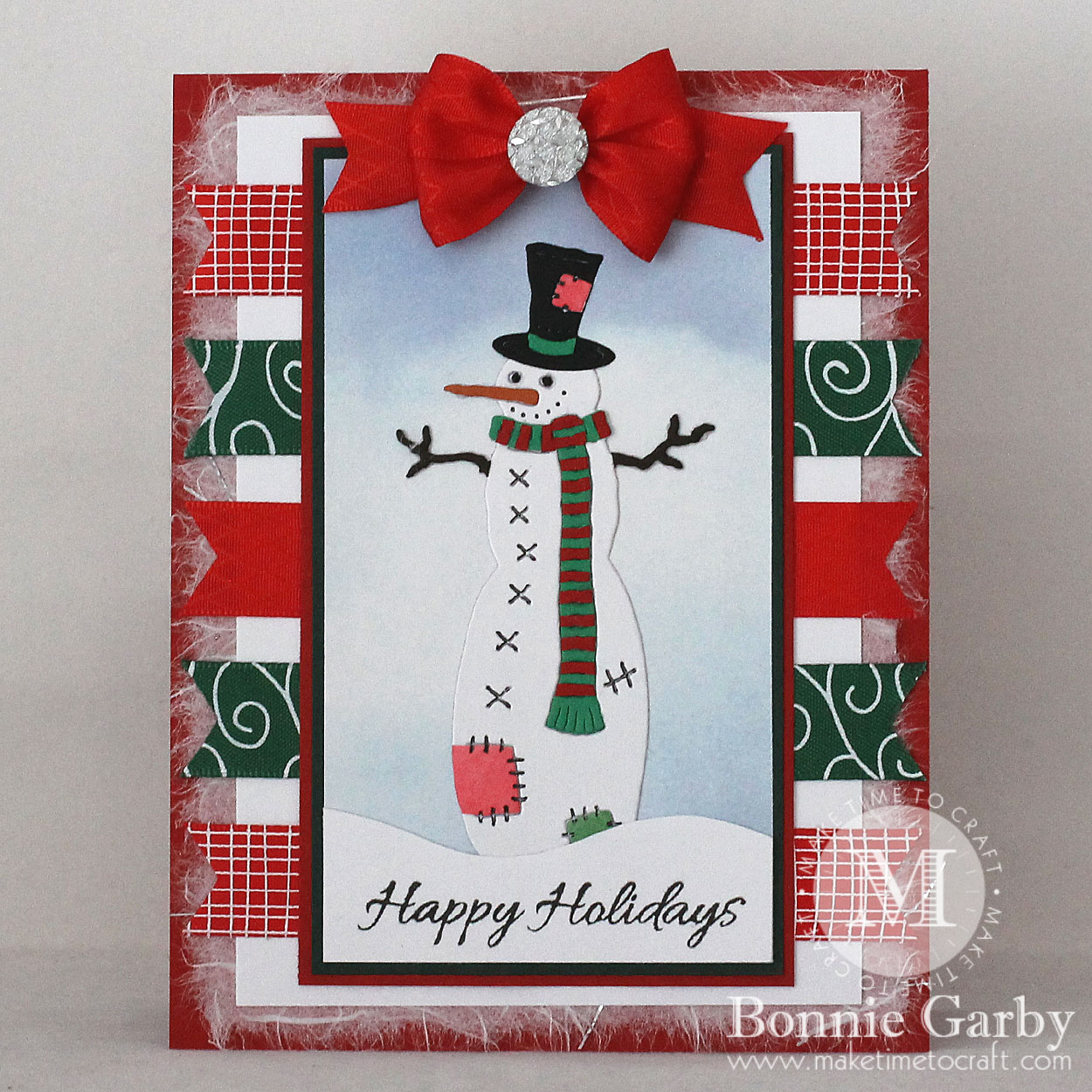 Seriously, you could make this very card and omit the bow at the top and it would look gorgeous and mail beautifully.  I just LOVE bows so much that I couldn't help myself…..
If you want to recreate this card without the bow at the top, simply adhere dove-tailed strips of ribbon across the back of your main panel before you adhere it to the card base.  This adds lots of visual interest and it's a great way to use up some of those ribbon scraps.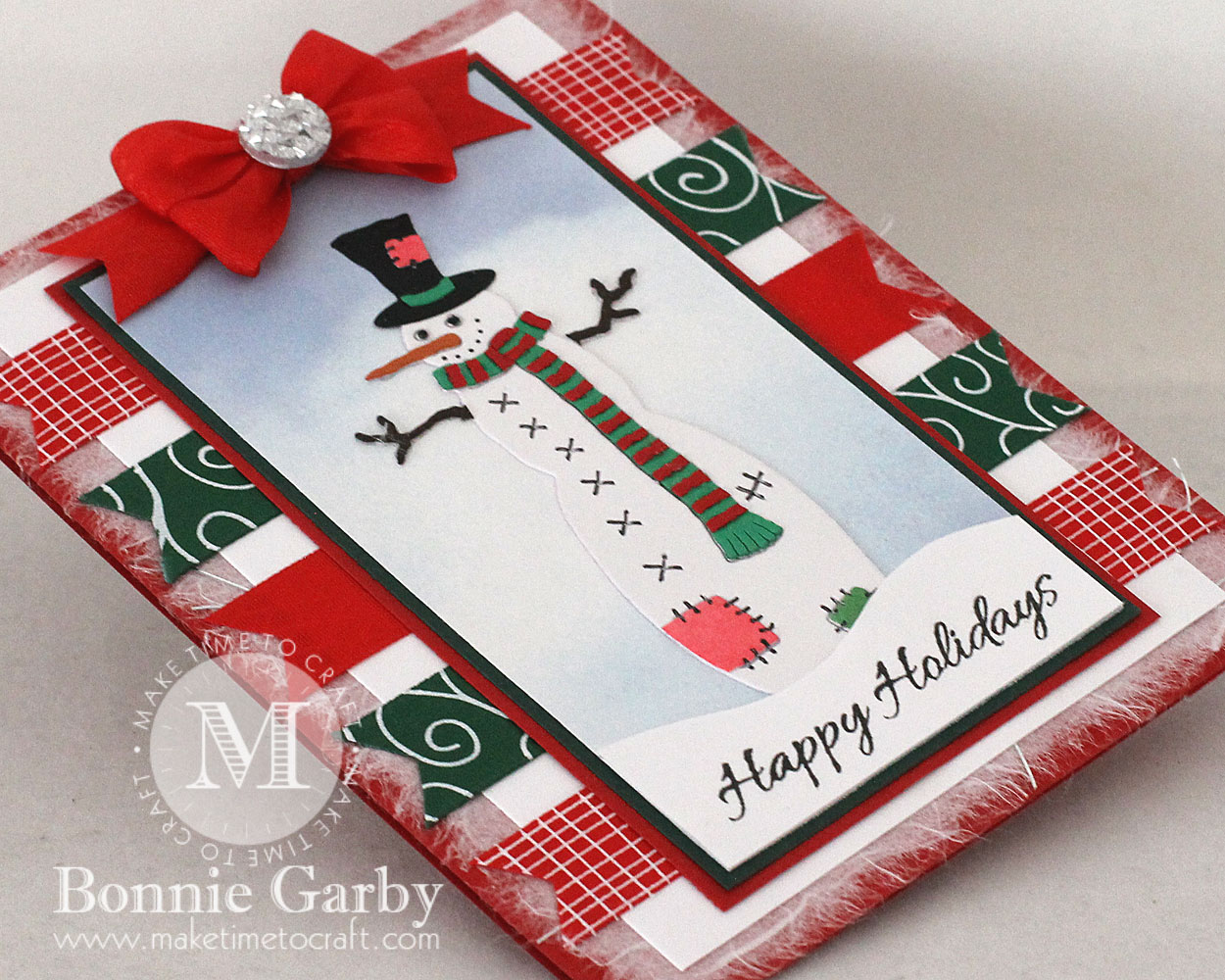 My simple double-loop bow was created on my Bow-it-All V3.0 Tool using the diamond satin ribbon style from the October Ribbon Club Assortment.  The center of the bow is adorned with a pretty 12mm Glitter Stardust Rhinestone.
For a video tutorial on how I created this bow, please click HERE.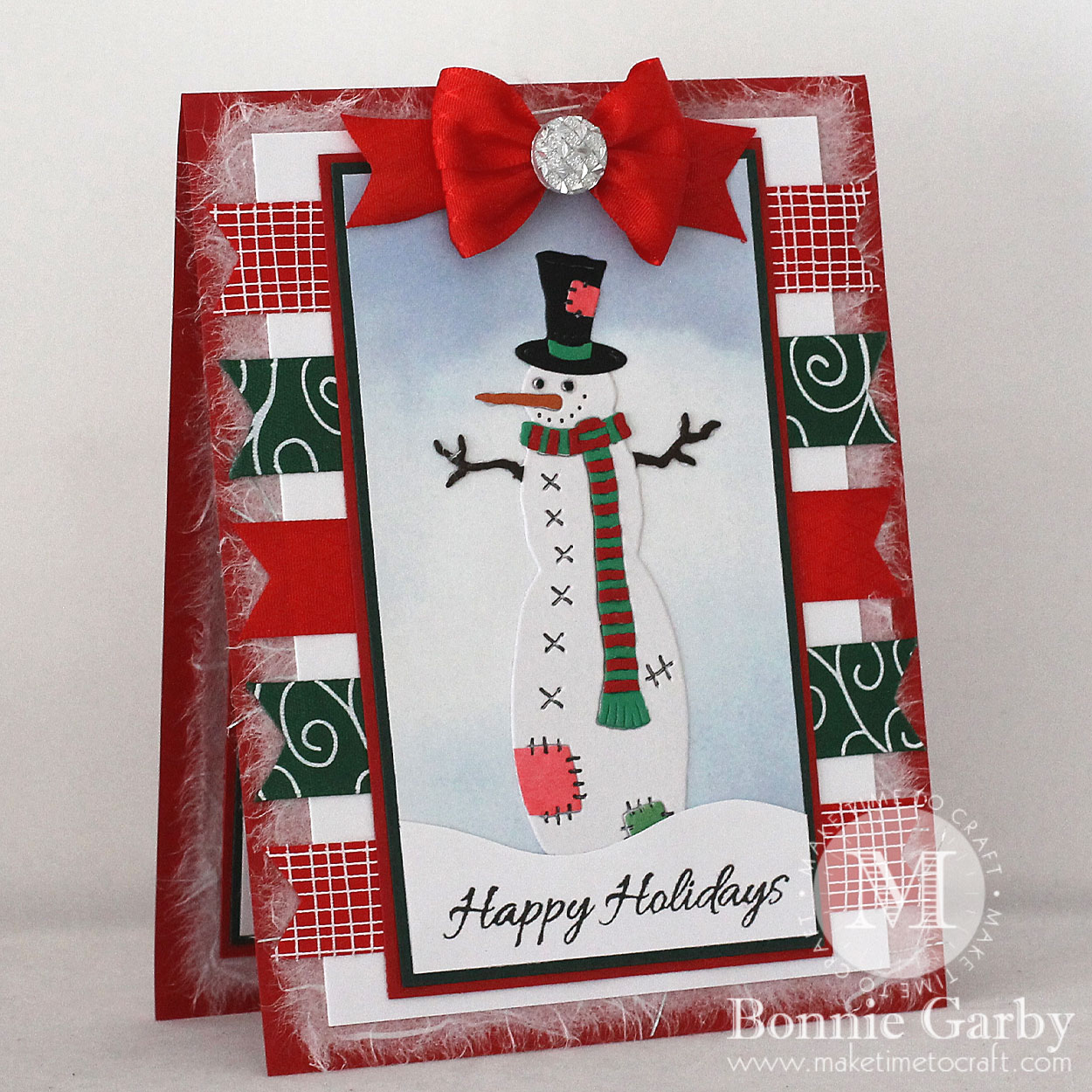 I'm entering my card in the following challenges:
Word Art Wednesday #304/305 – Anything Goes
Sweet Stampin' Christmas – October Anything Christmas Goes
Crafty Creations #352 – ATG
Inspiration Destination #135 – ATG
Scrapy Land #75 – ATG with dies
A Snowflakes Promise #45 – ATG
Creates and Makes #15 – ATG
TTCRD – ATG
Always Fun Challenge #27 – Lots of Layers
Artistic Inspirations #187 – ATG
Crafting from the Heart #178 – ATG
Jo's Scrap Shack FFC #209 – Anything Goes
The Corrosive Challenge #10 – Oct ATG
Now for my headband of the month:
This headband was created on a 3/4″ White Plastic Headband using the two of the 5/8″ printed satin ribbons from the October Ribbon Club Assortment.
For a video tutorial on how to create this headband, please click HERE.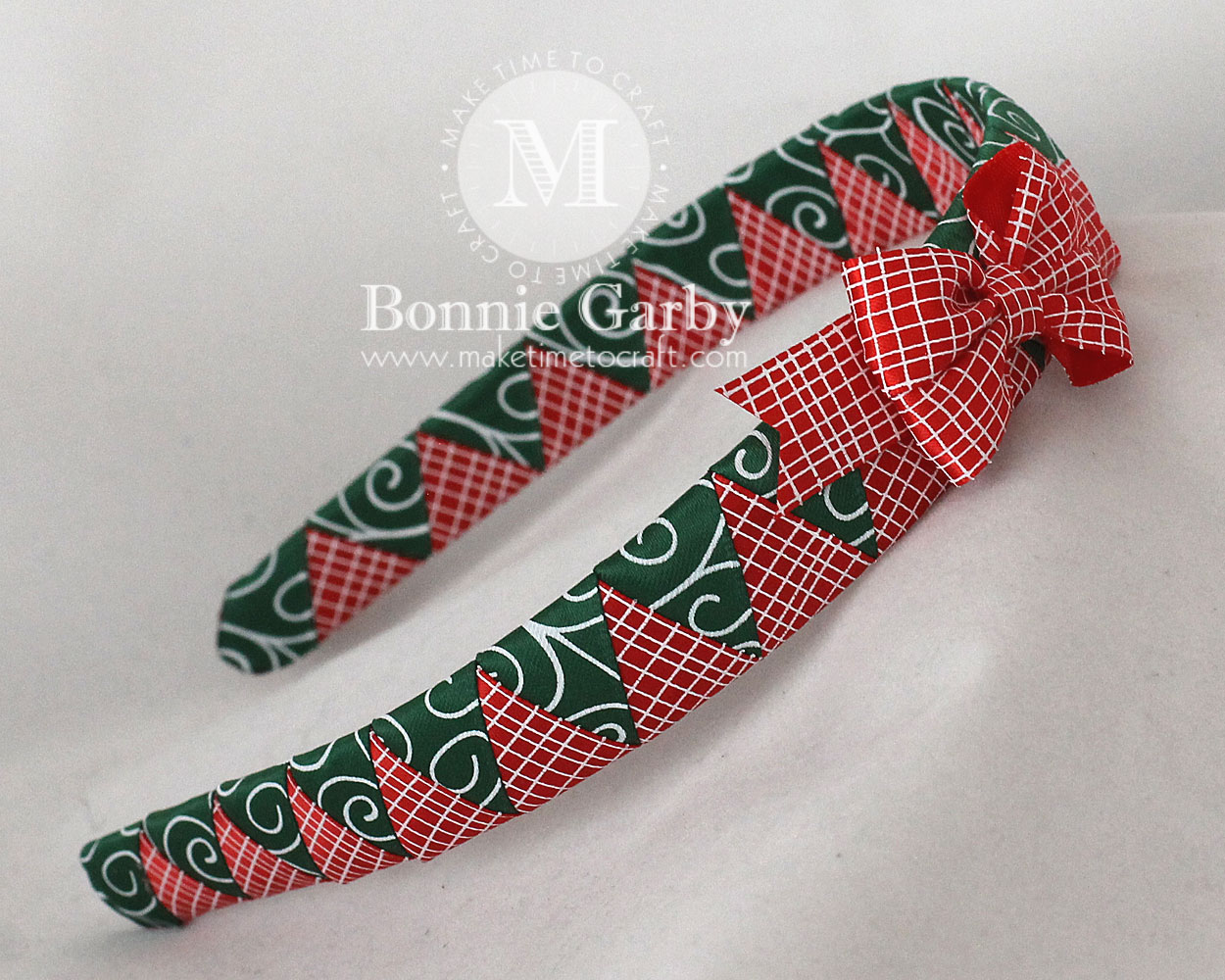 Thanks so much for stopping by today.  Your next stop is Karen's fabulous blog.
I would love for you to leave a comment before you go.
Supplies
Ribbon:  
Really Reasonable Ribbon
October Ribbon Club Assortment
Dies:  
Cheery Lynn Designs
Patches the Snowman Set
Stamps:  
Stampendous Snowman Wishes
Bow-it-All V3.0
Zutter 9-in-1 Tool
Adhesives:  
Stick It Adhesive Sheets
, 
Scotch Advanced Tape Glider
, 
Designer Dries Clear Adhesive
, 
E6000