Hello ribbon lovers.  Today I'm sharing some more Kanzashi flowers to inspire you.  All the ribbon, embellishments and hair clips or pin backs can be found at
Really Reasonable Ribbon
.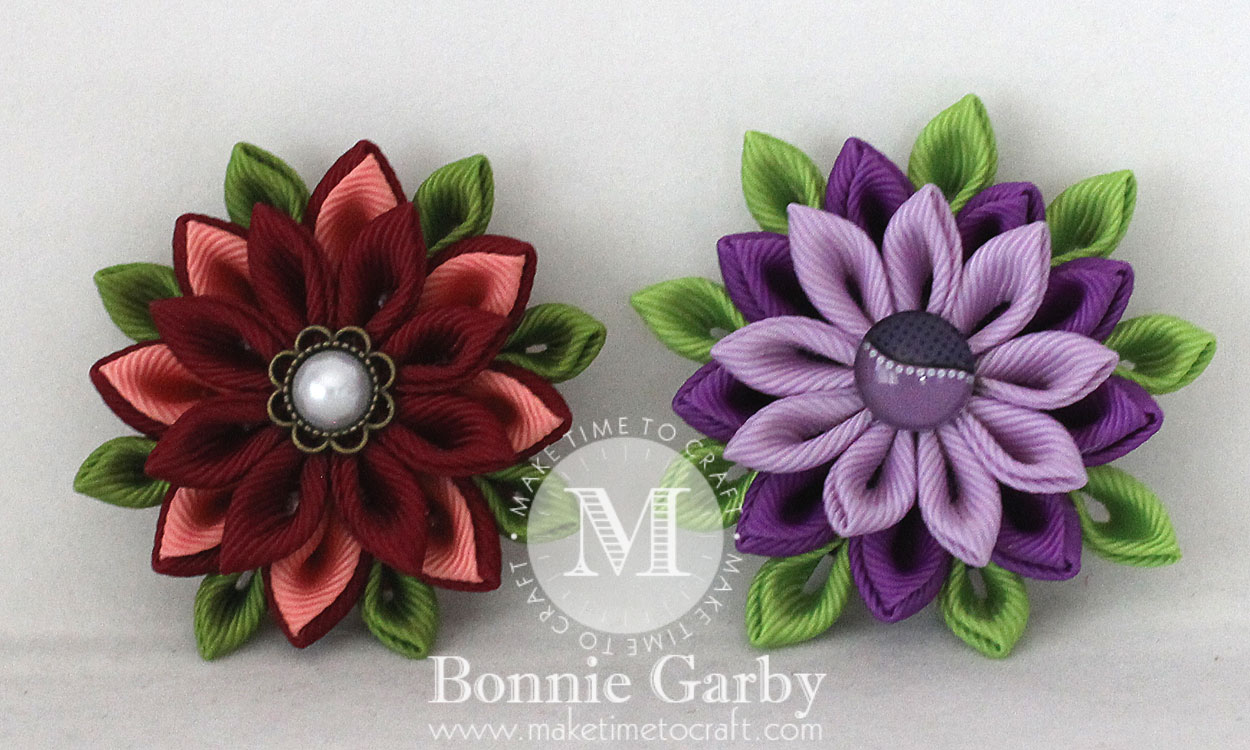 All the flowers were created with 1-1/2″ wide
Grosgrain Ribbon
.  I used a couple different
Embellishments
and RRR carries a large variety of embellishments that are the perfect size for flower centers, whether they are kanzashi flowers or paper flowers.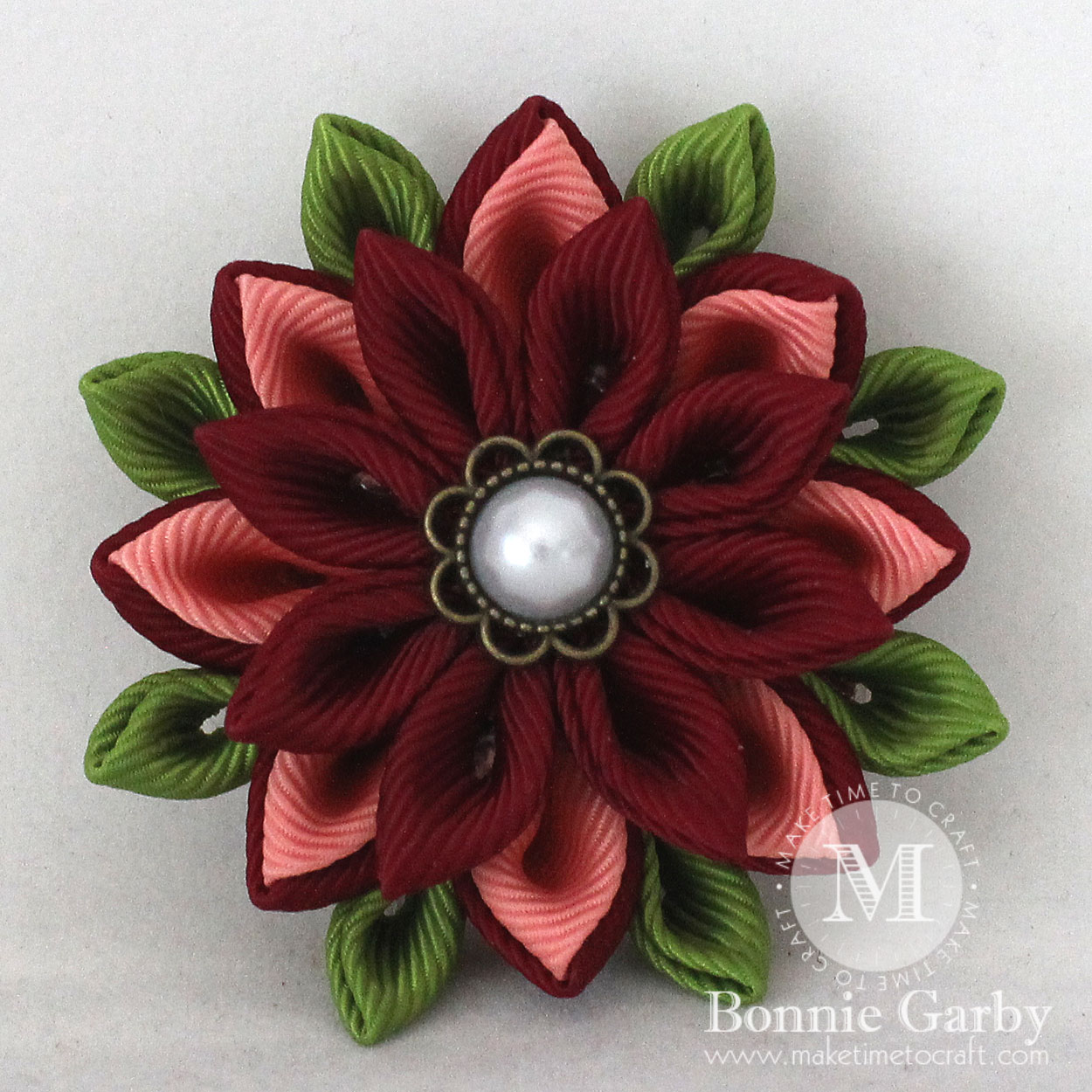 The first flower is in colors that would be perfect for autumn or winter and would be equally great as a brooch for a coat using a
Pin Back
or for a hair clip when you add the
Hair Clip
 hardware of your choice.  The center of this flower uses a
14mm White Flower Shape Pearl Embellishment
.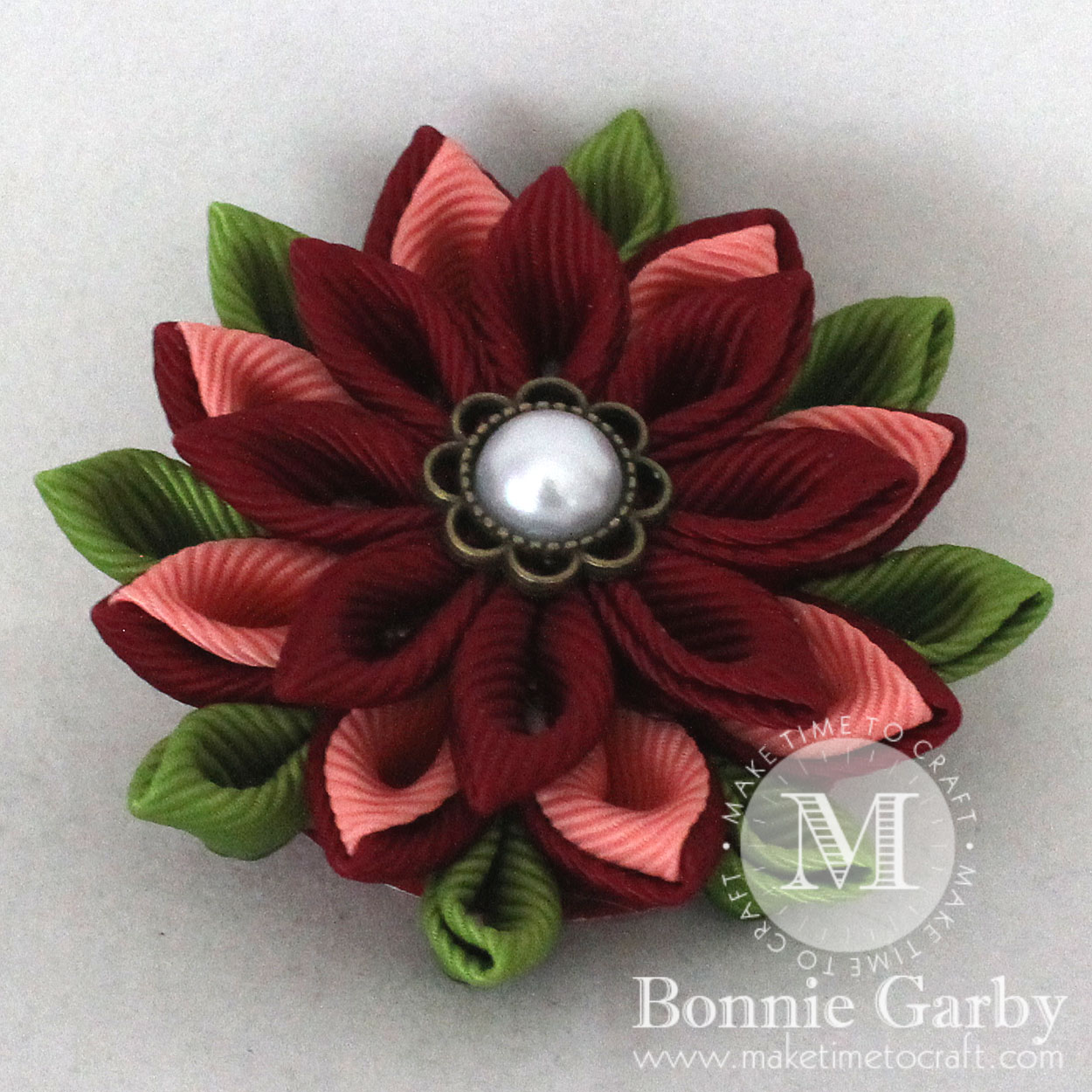 Both of the flowers are a mix of petal made following the video tutorials below.
DIY Kanzashi Video Tutorial
Creating Different Petal Sizes Using 1-1/2″ Ribbon Squares
To view this video on YouTube, please click
HERE
.
DIY Kanzashi LAYERED Petal #1
* New Folding Technique *
Video Tutorial
To view this video on YouTube, please click
HERE
.
If you like my videos, please click the YouTube icon in the bottom right of the video above and head to YouTube and give me a thumbs up. I'd love for you to subscribe to my channel and leave a comment as well.

Well, I love purple so of course one of the flowers I made is a pretty purple mix.  You just can't go wrong with a purple and green color combination.  On the center layer of this one I made layered petals following the new folding technique above but I just used the one color.  It's another interesting look.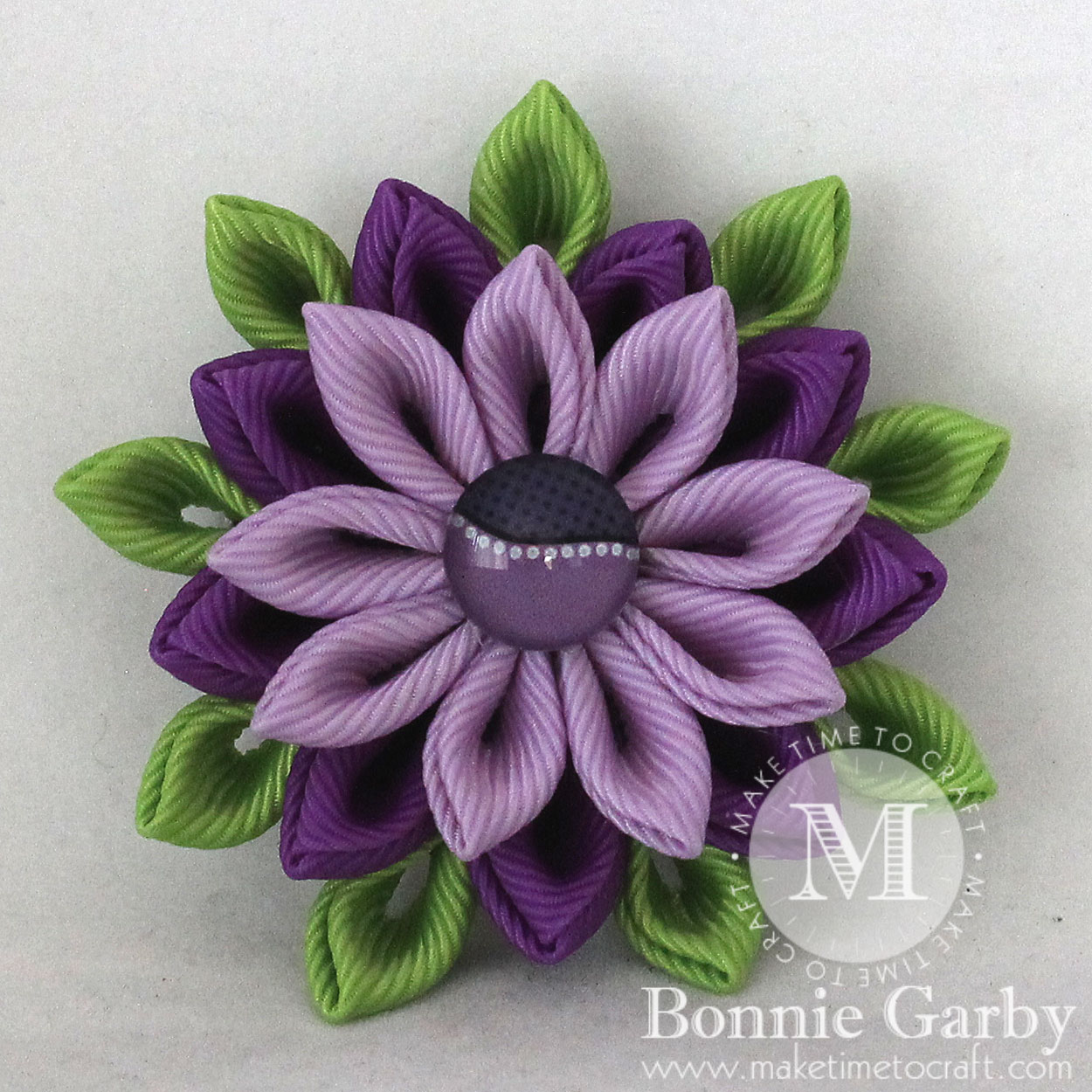 The center embellishment on this one is one of my personal favorites.  It's a
12mm Glass Bi-Color Wave Cabachon
and it some in a pretty mix of colors.  Love Love Love!!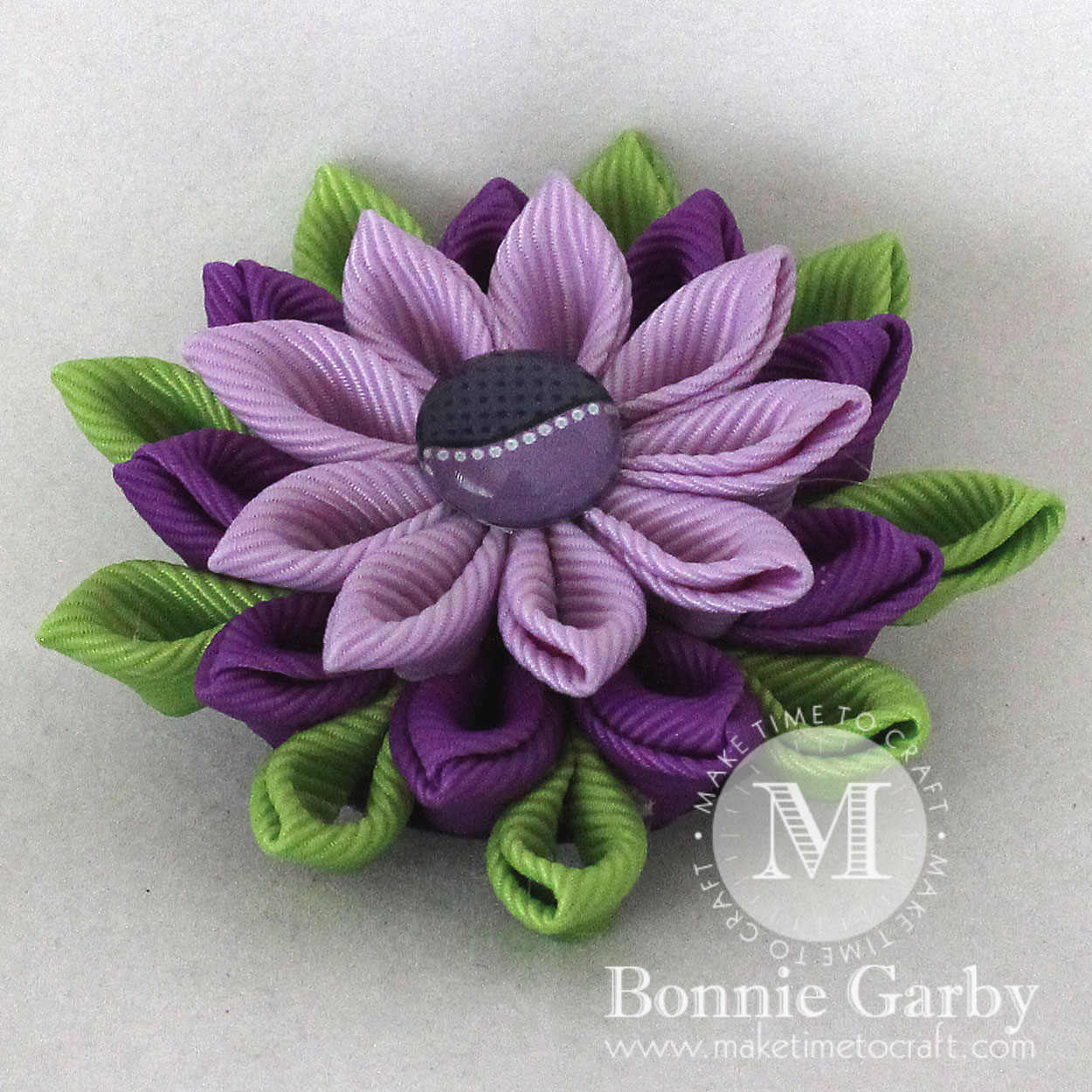 I'm entering my Kanzashi Flowers in the following challenges:
613 Avenue Create #202 – Anything Goes