Hello ribbon lovers.  Bonnie here with you today with an anniversary card I created using pretty ribbon, mulberry flowers and embellishments from Really Reasonable Ribbon.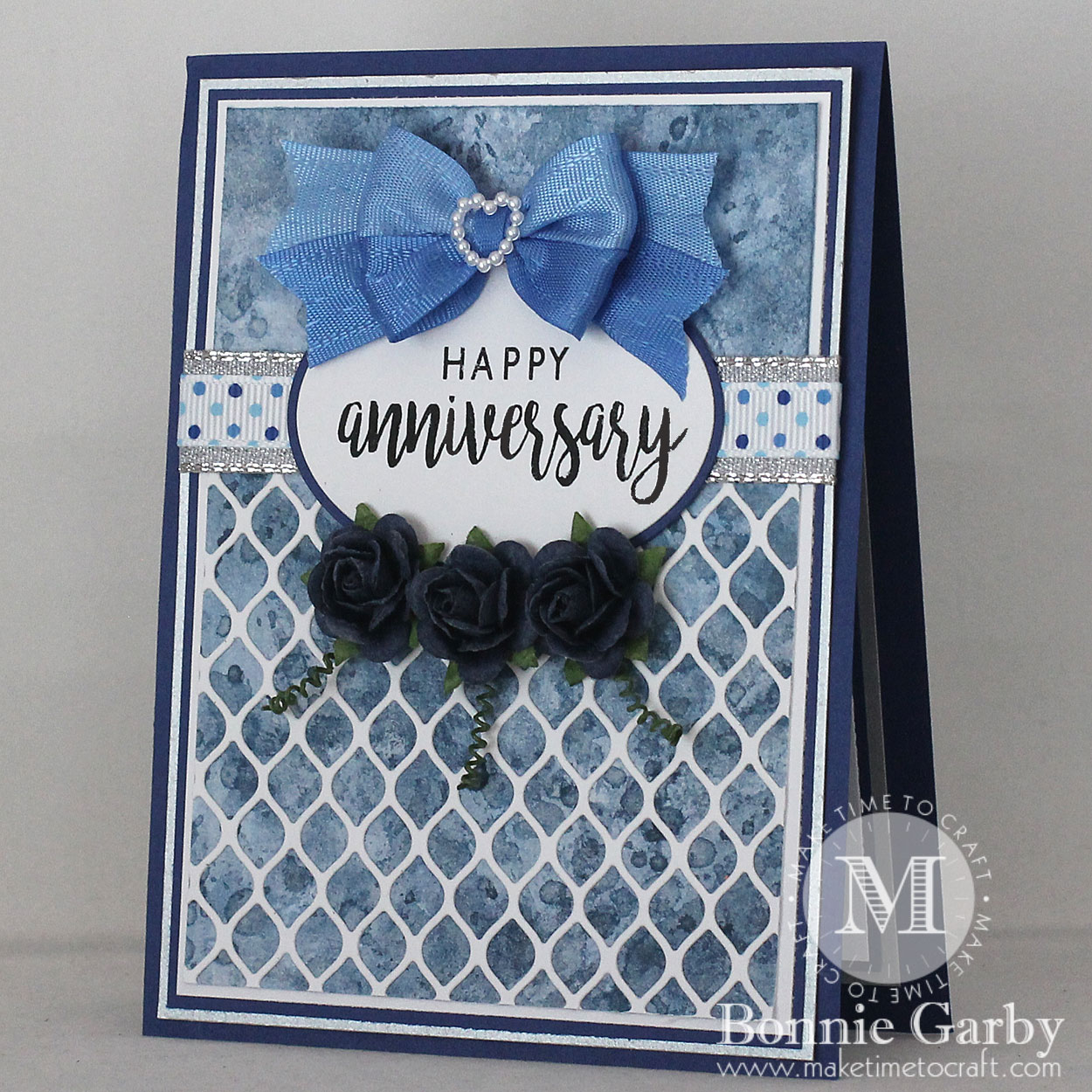 I started off with some Distress Ink paper I made using the color Stormy Sky for a nice mottled background paper.  I then selected the digital sentiment from the Happy Greetings set from Graciellie Design.  I reshaped the digital sentiment to perfectly fit in my oval die and printed it out.  I also used the Lattice 2 die from Cheery Lynn Designs to layer over the bottom 2/3 of my card for added interest.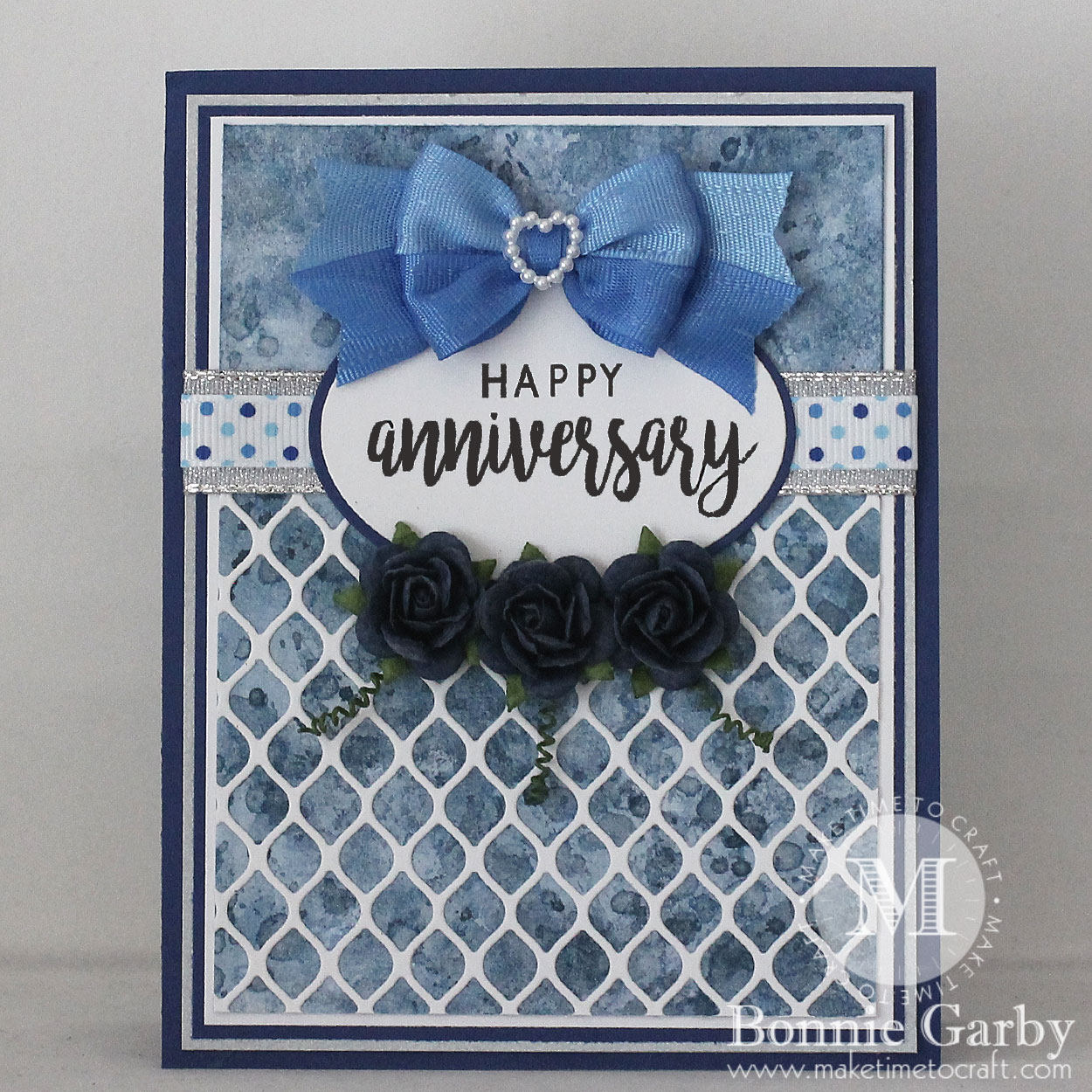 I ran a piece of 5/8″ Silver Glitz Ribbon topped with 3/8″ Mixed Blue Confetti Dots Grosgrain Ribbon across the middle of the card to cover the top of the lattice die.  I added the sentiment over the ribbon and then added three Royal Blue 20mm Open Roses under the sentiment.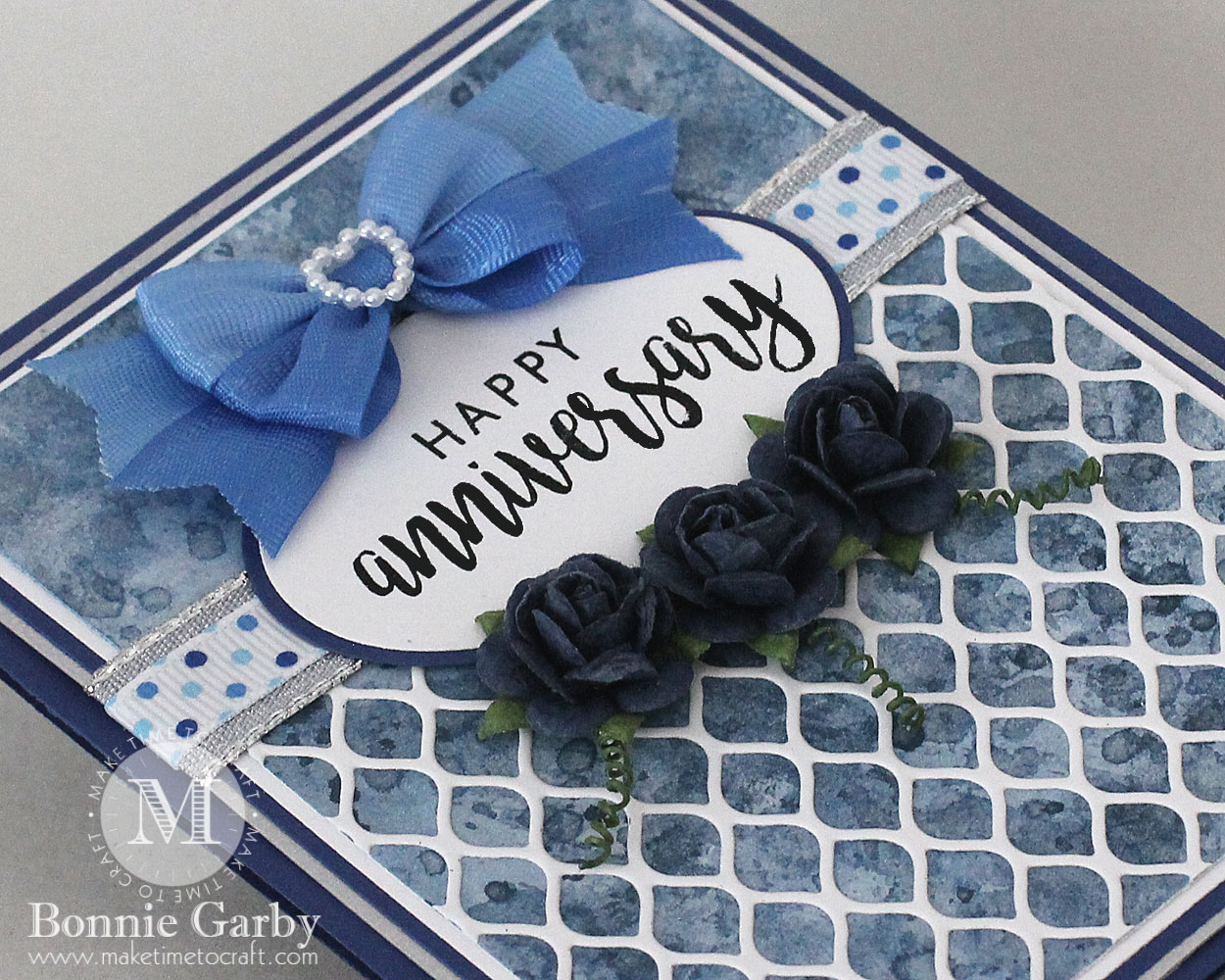 My card was topped off with a pretty bi-color bow created on my Bow-it-All V3.0 Tool using 5/8″ Capri Blue and Royal Blue Delicate Stitched Satin Ribbon.  The center of the bow is adorned with a pretty Heart Shaped Pearl Embellishment.

For a video tutorial on how to make this beautiful bow, please click HERE.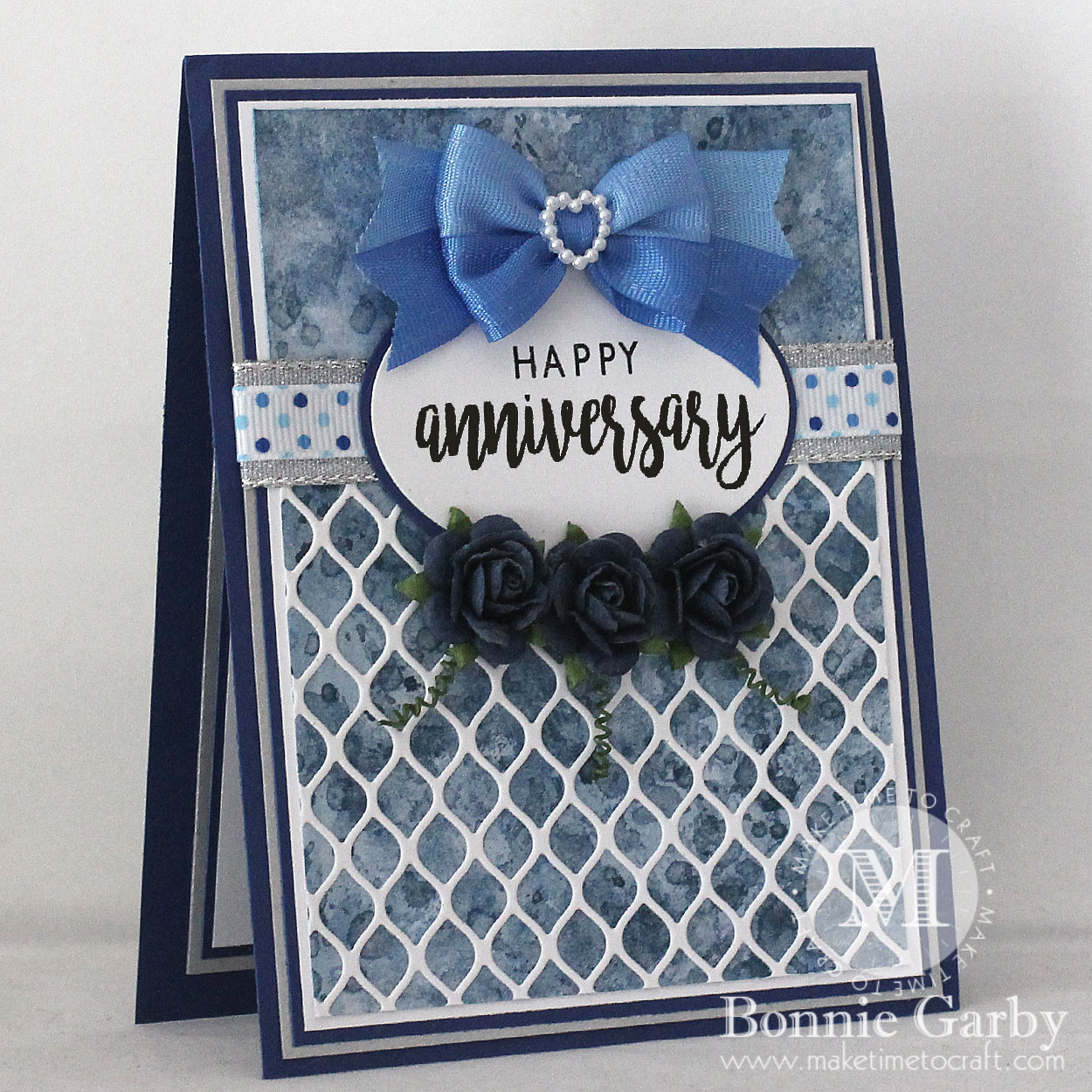 I'm entering my card in the following challenges:
Word Art Wednesday #300/301 – Anything Goes
Creative Moments #127 – Anything Goes
Inspiration Destination #134 – Anything Goes
Scrapy Land #74 – Anything Goes with dies
Aud Sentiments #189 – Use a Two Word Sentiment
Moving Along with the Times #54 – Sentiment as Focal Point
Creates and Makes #14 – Anything Goes
TTCRD – Anything Goes
Crafting from the Heart #175 – Anything Goes
Crafting with Friends #51 – Anything Goes
Creative Fingers #137 – Anything Goes
Jo's Scrap Shack FFC #207 – Anything Goes
Simply Papercraft #50 – Anything Goes
Supplies
Ribbon:  Really Reasonable Ribbon
Digital Sentiment:  Graciellie Design
Dies: Cheery Lynn Designs CAFR-22 Lattice 2, M7 Oval Classic, XM7 Oval
Ink:  Distress Ink Stormy Sky
20mm Open Roses Royal Blue
Zutter 9-in-1 Tool

Adhesives:  Stick It Adhesive Sheets
, Scotch Advanced Tape Glider
, Designer Dries Clear Adhesive
, E6000

Zutter Bow-it-All V3.0
White Heart Shaped Pearl Embellishment