Hi friends.  Today I'm sharing a graduation card made with a couple of my favorite dies from Cheery Lynn Designs along with some pretty ribbon from Really Reasonable Ribbon.  I know for some parts of the USA, graduation is all but a fond memory, but here in the Northeast, school is still in session through the third week in June, so it's weird for me to think graduation before now.  If it's too late for your area, you can always switch up the sentiment and use the same card design for another occasion.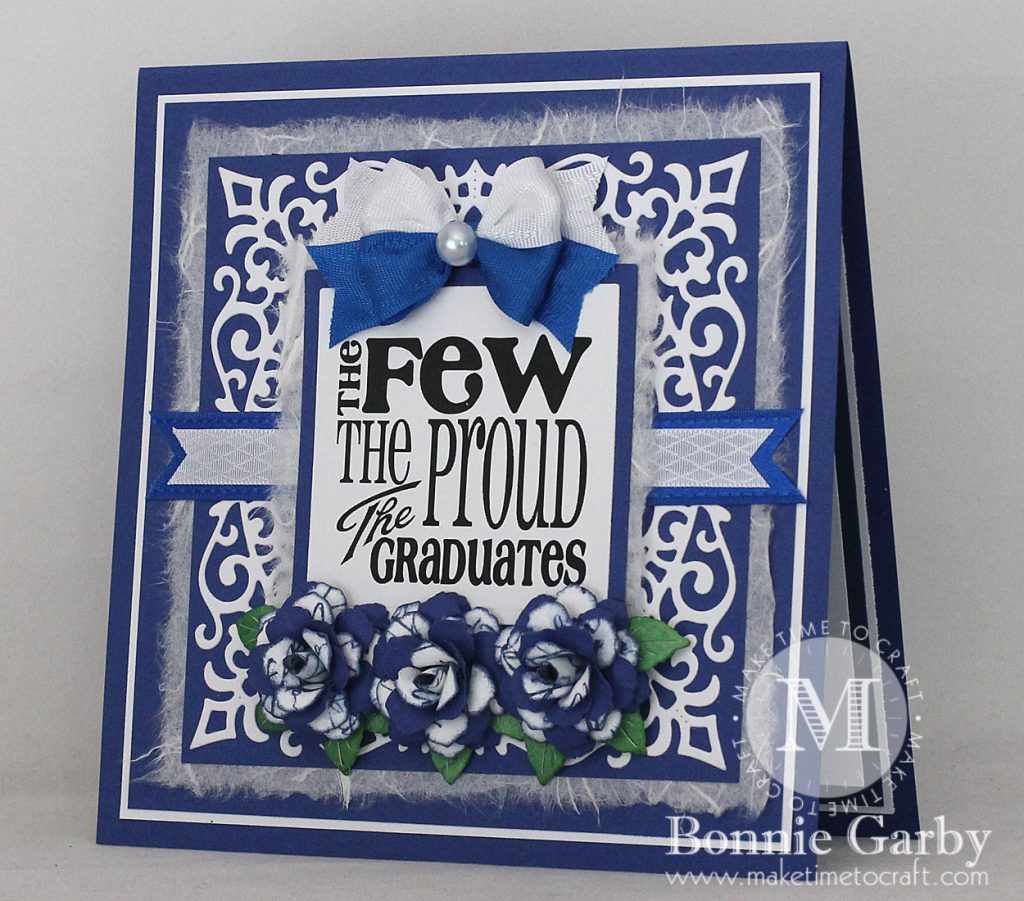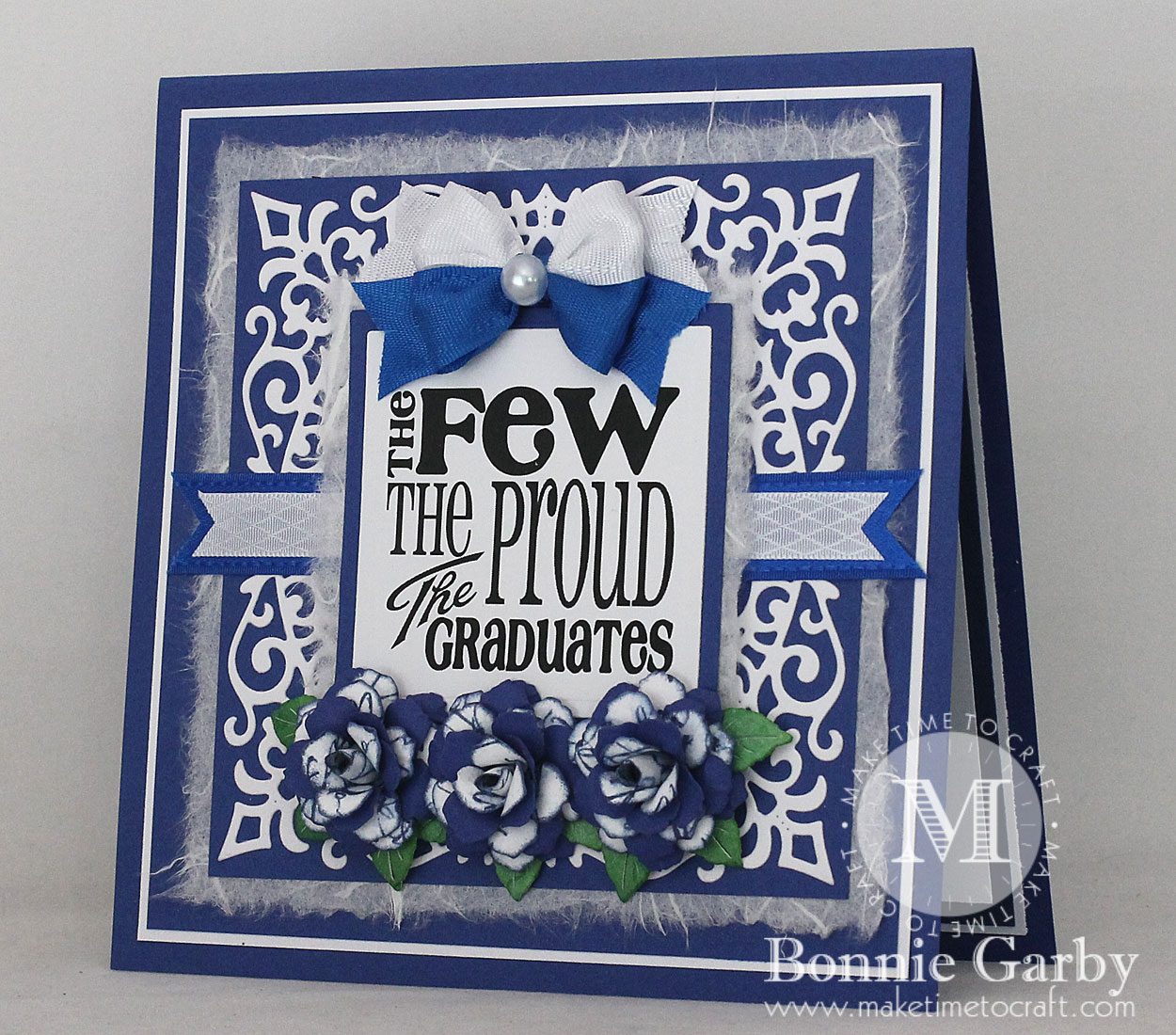 I know I've used this Royal Scandinavian Square Doily before many times and that's because it's such a versatile die – and the Tea Roses, I just can't even tell you how often I use those dies!  I love to buy dies that I can use over and over and just by switching up the colors and sentiment and a few embellishments, nobody even notices.  The more I can use a die, the more I like it!  Good for your pocketbook too!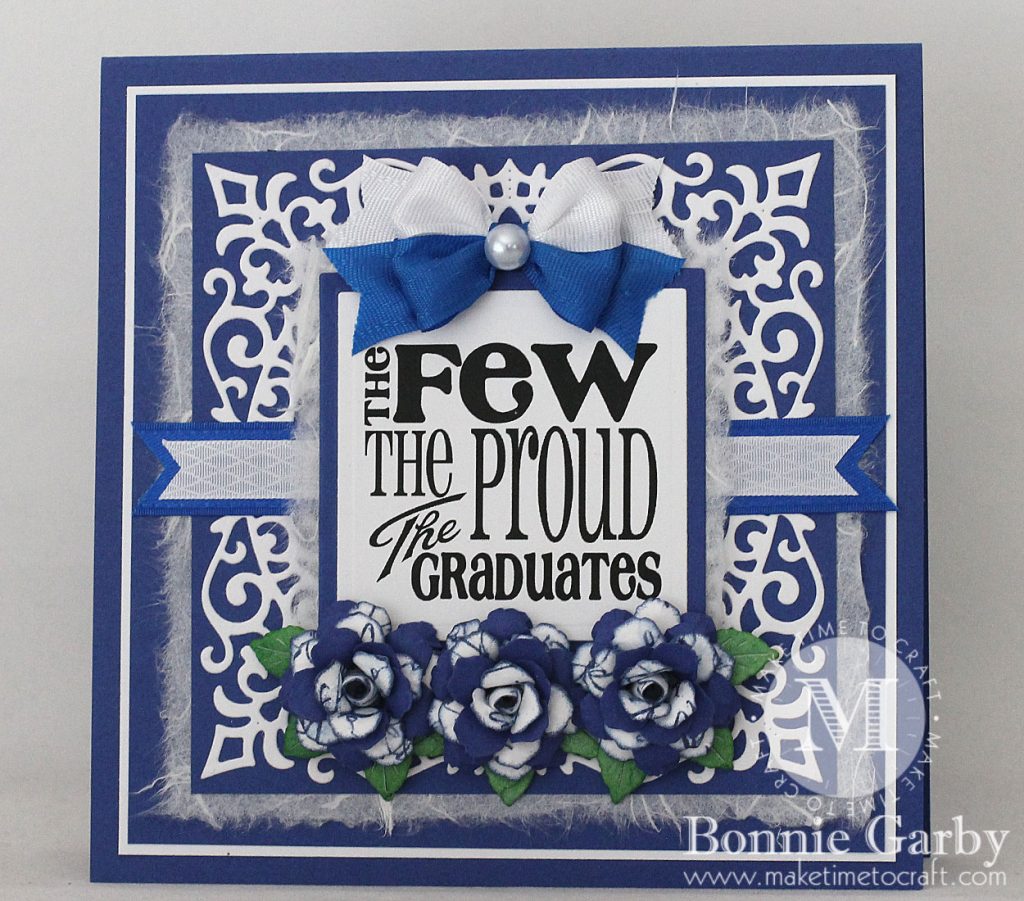 My design is pretty easy to see.  Lots of layers that I love built up on a 5-1/2″ square card base with some mulberry paper tucked in between to soften things up.  Some pretty tea roses, some ribbon and a bow and it's done!
XM1 Square
B435 Tea Rose Small
B436 Tea Rose Medium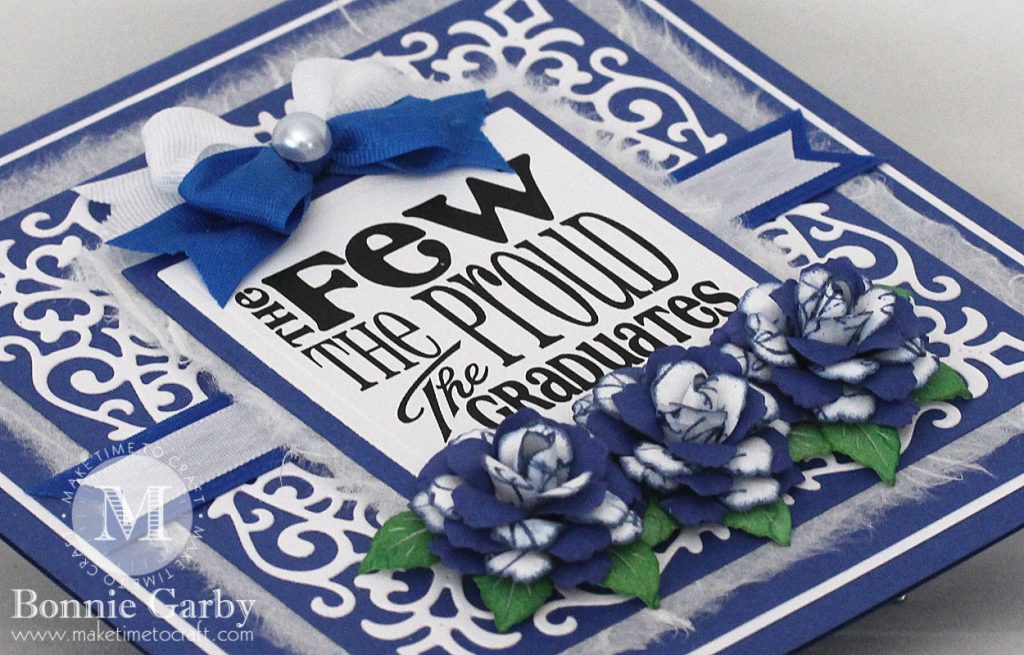 My bow was created on my Bow-it-All V3.0 using White and Electric Blue Delicate Stitched Satin Ribbon from Really Reasonable Ribbon.
For a video tutorial showing how I make this beautiful bi-color bow, please click HERE.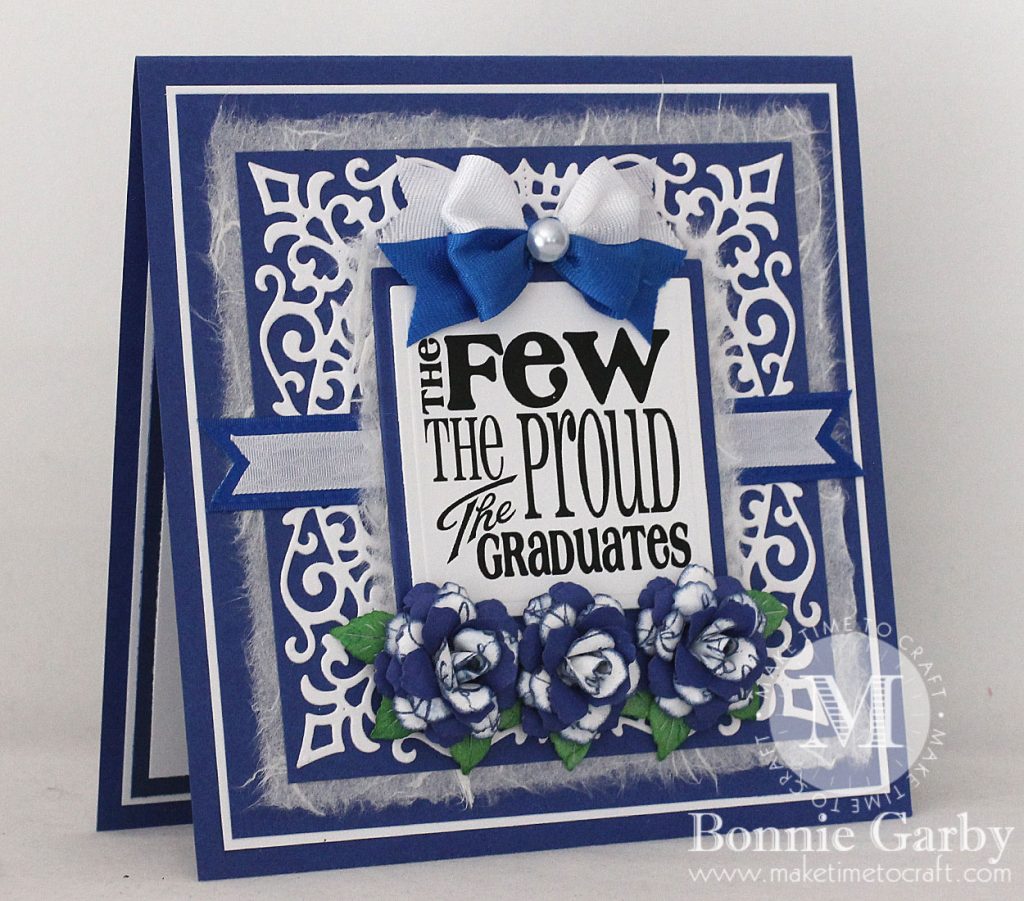 Supplies:
Ribbon: Really Reasonable Ribbon
5/8″ Delicate Stitched Satin Ribbon
,
3/8″ White Diamond Satin Ribbon
Digital Sentiment: Create with TLC
Dies:  Cheery Lynn Designs (see list and links above)
Zutter Bow-it-All V3.0
Zutter 9-in-1 Tool
Adhesives:  
Stick It Adhesive Sheets
, 
Scotch Advanced Tape Glider
, 
Designer Dries Clear Adhesive
, 
E6000