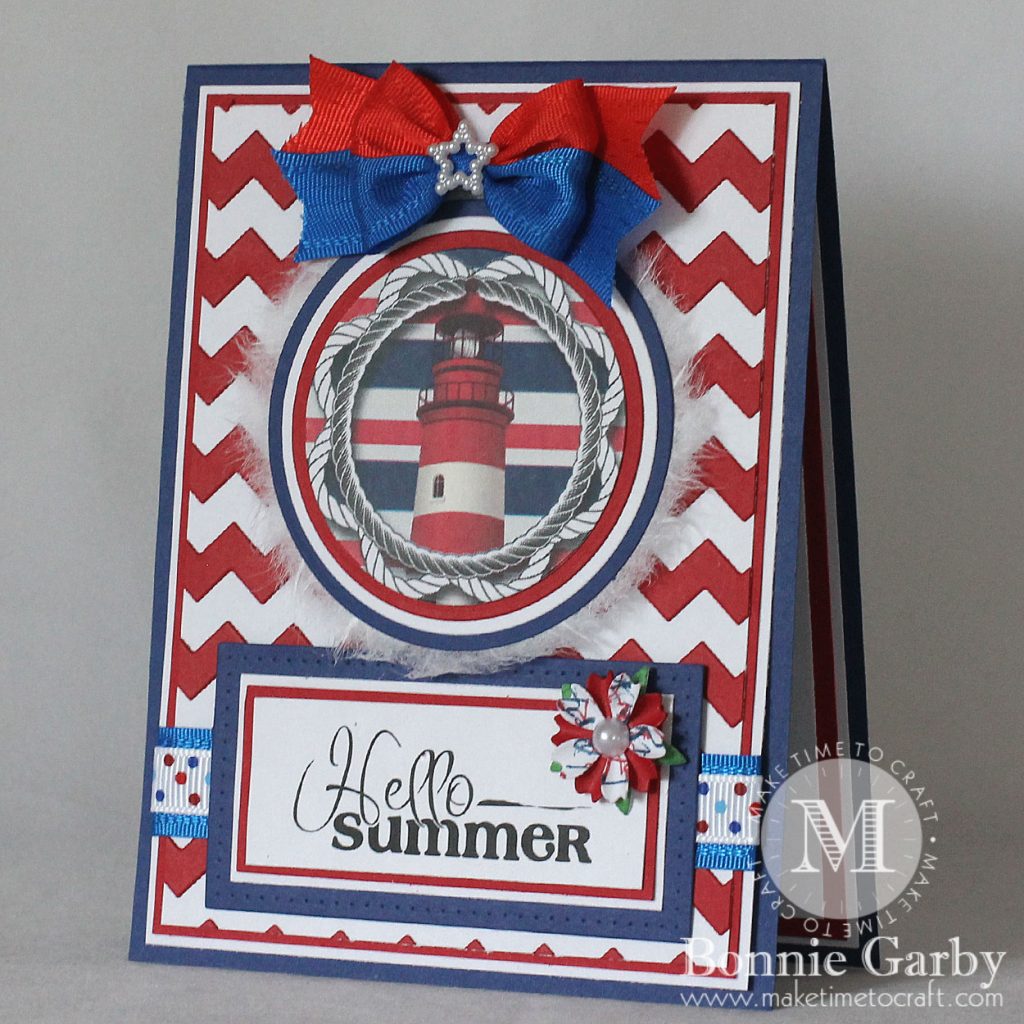 Welcome to the Really Reasonable Ribbon May Blog Hop.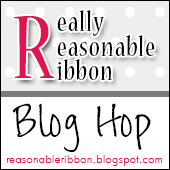 If you arrived here from Cheryl's blog, you are on the right track. If not, why not head back to the

RRR Blog

and start from the beginning so you don't miss any of the terrific projects.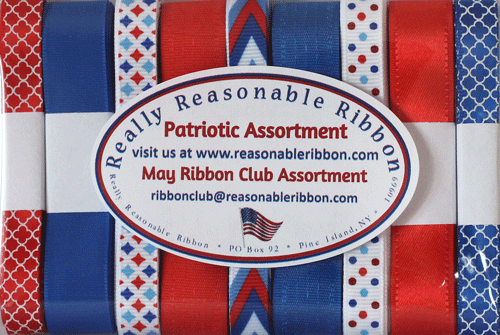 Not a member yet?
JOIN TODAY!
The May Ribbon Club Assortment is a Red, White and Blue Ribbon Mix that contains 9 styles and a total of 18 yards of ribbon.  Each monthly assortment is a holiday or color themed assortment of ribbon.  What a fun way to build your ribbon stash and try new ribbon styles.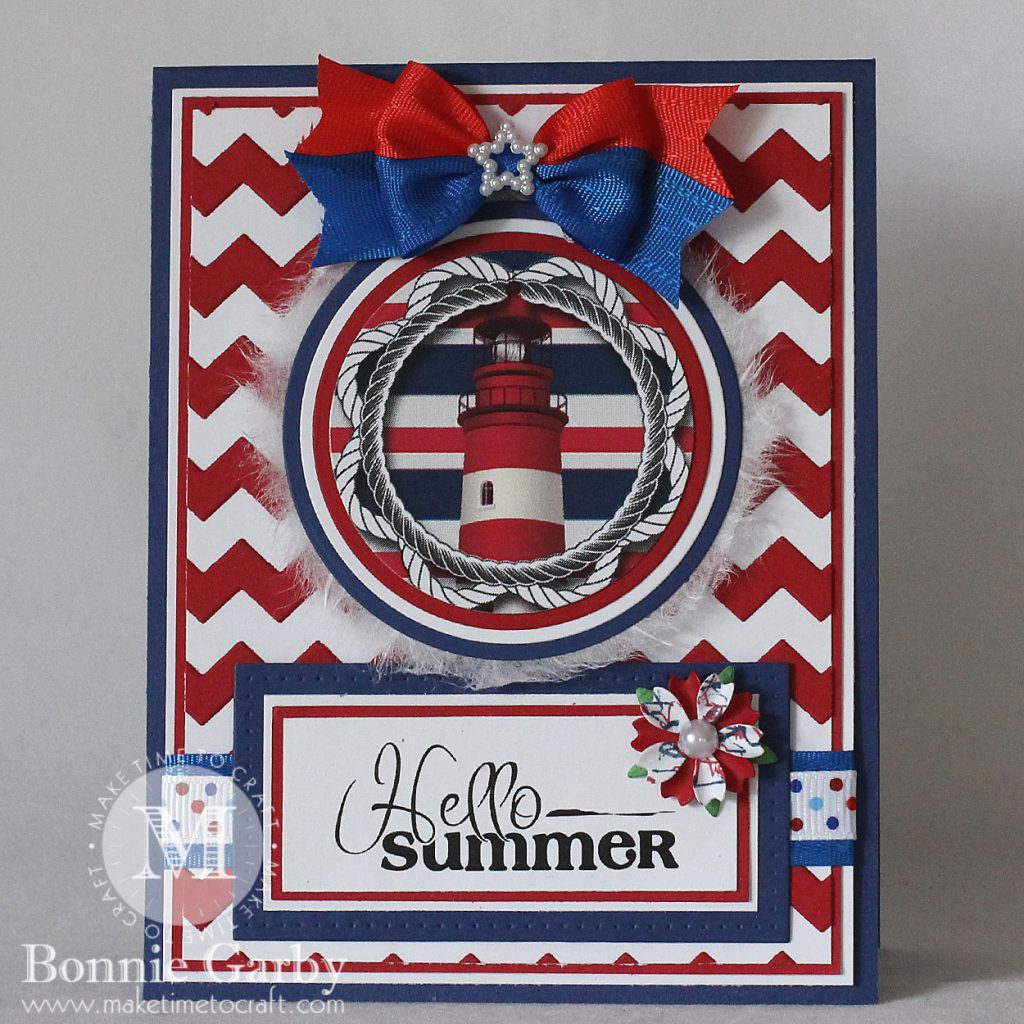 While this assortment is great for Patriotic themed cards like the one I shared in THIS POST, it's also great for other summer occasions.  I made a great Summer Birthday Card a few days ago along with this fun summer card I'm sharing today.  This card would be a great note card or even a summer bbq invitation.
Cheery Lynn Designs dies used:
FRM155 Chevron A2 Frame
B434 Sweet Christine Die

LPC16 Rectangle Pierce & Cut
M4 Circle Classic Small
XM4 Circle
CASO20 Nesting Doll Circle Shapes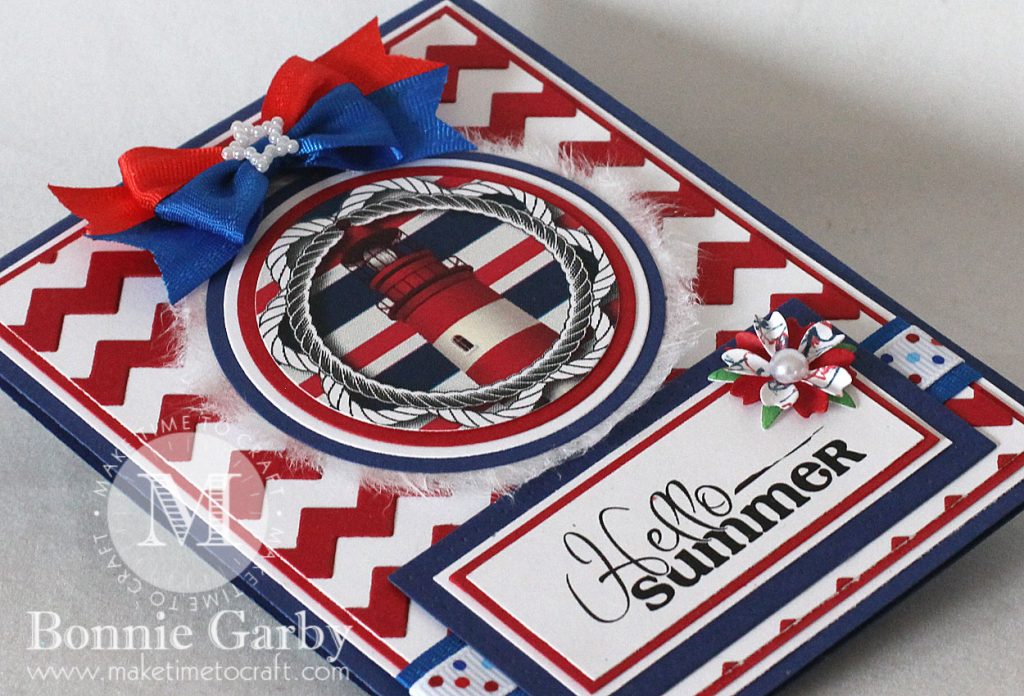 My bow was created on my Bow-it-All V3.0 Tool using two of the styles from the May Ribbon Club Assortment.  I embellished the center of my bow with a 13mm Pearl Star.
For a video tutorial on how to make this pretty bi-color bow, please click HERE.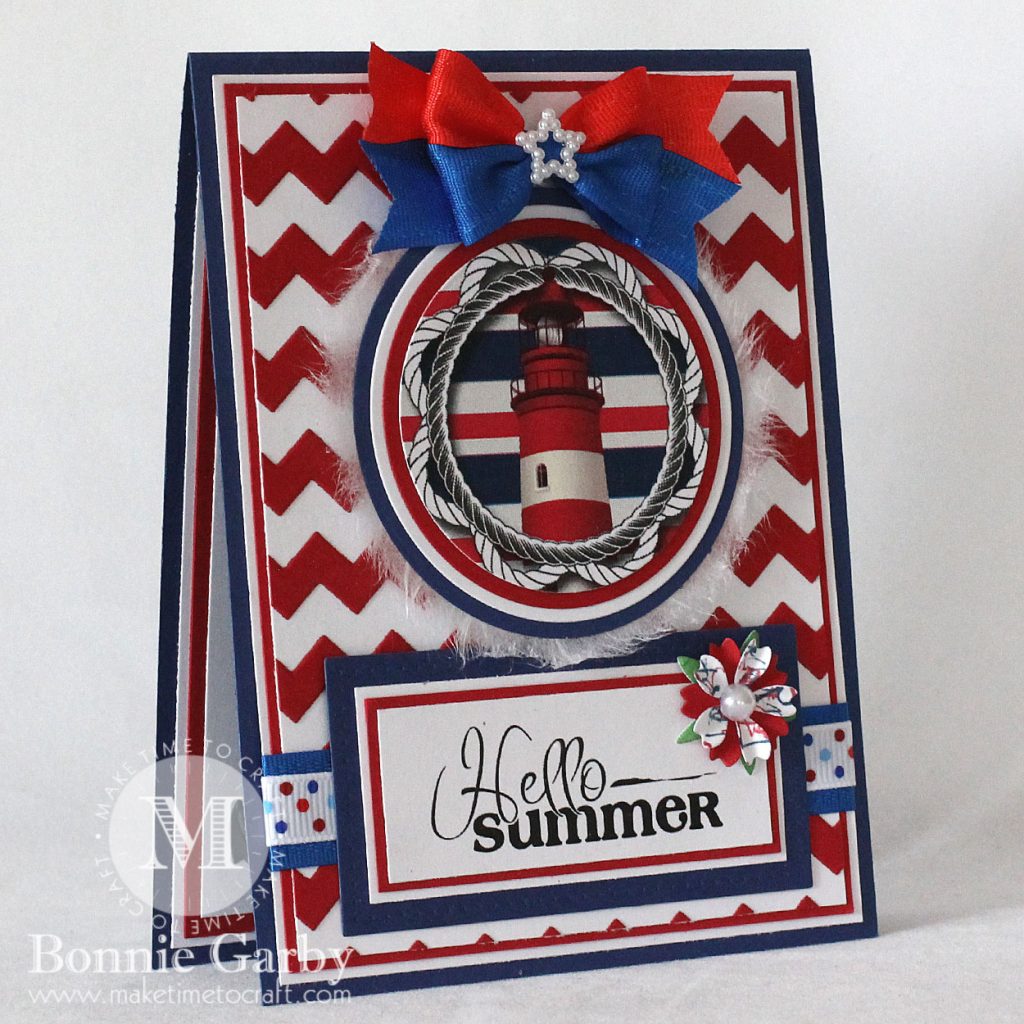 I'm entering my card in the following challenges:
613 Avenue Create #197 – Anything Goes
Word Art Wednesday #282/283 – Anything Goes
Craft for the Craic – May Anything Goes
Crafting with Friends #43 – Anything Goes
Crafty Catz #370 – Anything Goes
Creative Fingers #129 – Anything Goes
Jo's Scrap Shack FFC #188 – Anything Goes
Scrapy Land #65 – Anything Goes
Making Memories #5 – Anything Goes
Simply Create Too #127 – Use a digi stamp
Crafting with an Attitude #27 – Anything Goes
Crafty Girls Creations #36 – Anything Goes
Crafty Creations #341 – Anything Goes
Double D Challenges – Red White and Blue with optional stripes
Crafty Addicts #36 – Add a Sentiment
Deep Ocean Challenge #154 – Anything Goes
TTCRD – Anything Goes
Artistic Inspirations #178 – Anything Goes
Crafting from the Heart #158 – Anything Goes
Now for my headband of the month:
This headband was created on a 1/2″ White Plastic Headband using the two 3/8″ printed satin ribbons from the May Ribbon Club Assortment.  
For a video tutorial on how to create this headband, please click HERE.
To see how I created the Kanzashi Ribbon Flower, please click HERE.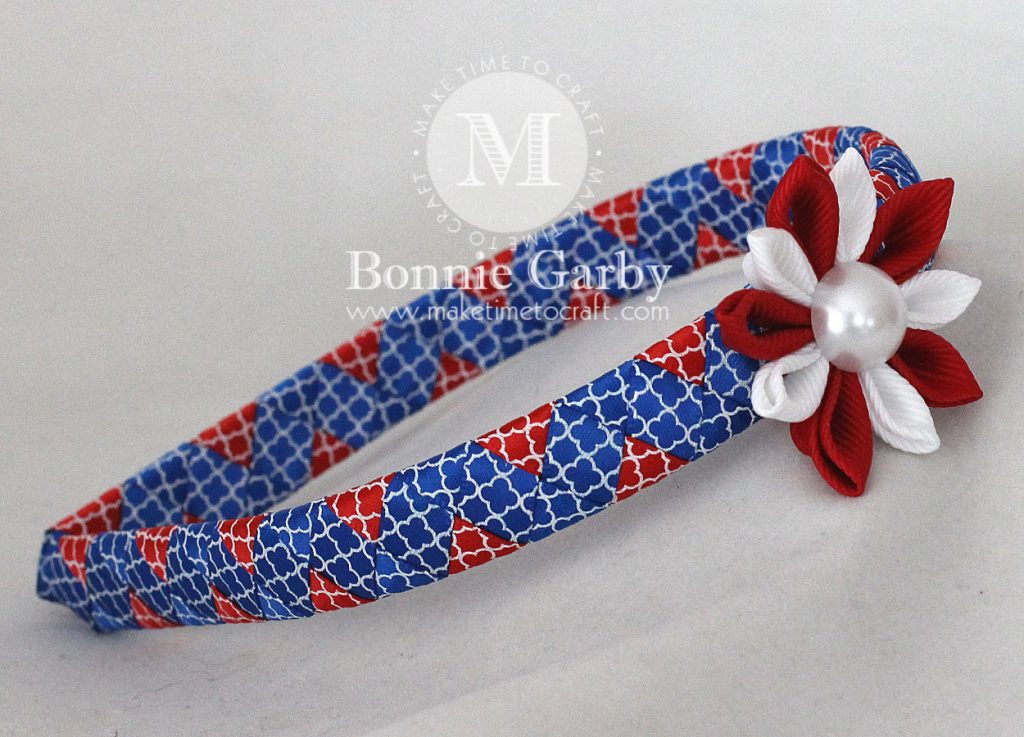 I would love for you to leave a comment before you go. 
Supplies:
Ribbon:  Really Reasonable Ribbon May Ribbon Club Assortment 
Digital Image:  Cobra Graphics
Digital Sentiment:  Create with TLC
Dies:  Cheery Lynn Designs (see list and links above)
Bow-it-All V3.0 Tool
Zutter 9-in-1 Tool

Adhesives:  Stick It Adhesive Sheets
, Scotch Advanced Tape Glider
, Designer Dries Clear Adhesive
, E6000

13mm Pearl Star
White Mulberry Paper