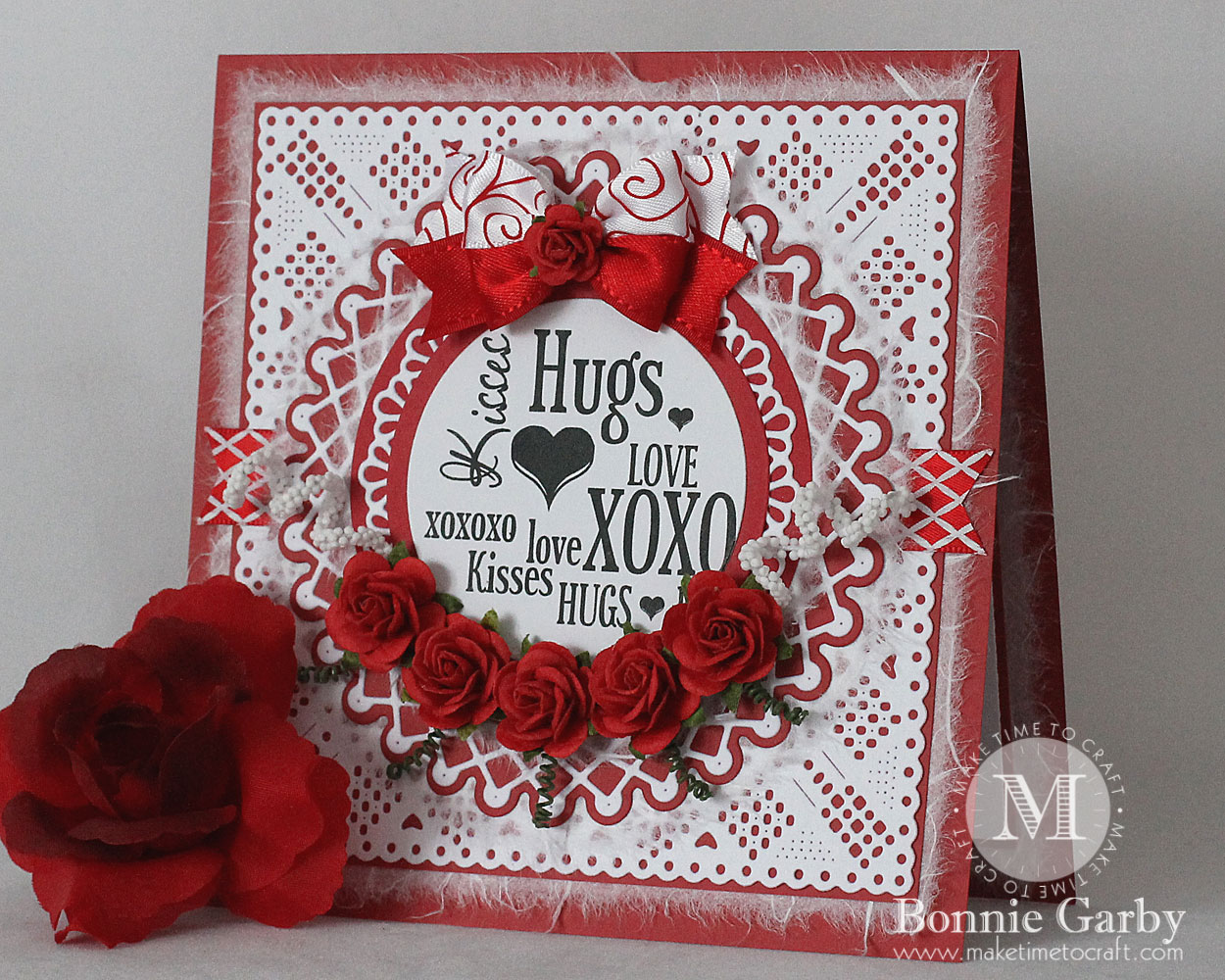 Welcome to the January Craft Hoarders Anonymous Blog Hop!

I know it's been a while.  We will be hopping quarterly now, so you will see us in January, April, July and October.
You should be coming from Pam's Blog.  After visiting with me, hop on over to Teresa's Blog next.  To start at the beginning of the hop, and for a full blog hop list, go to Gloria's Blog.
The holidays are over so now we are moving on the love and roses.  Who doesn't love a little romance!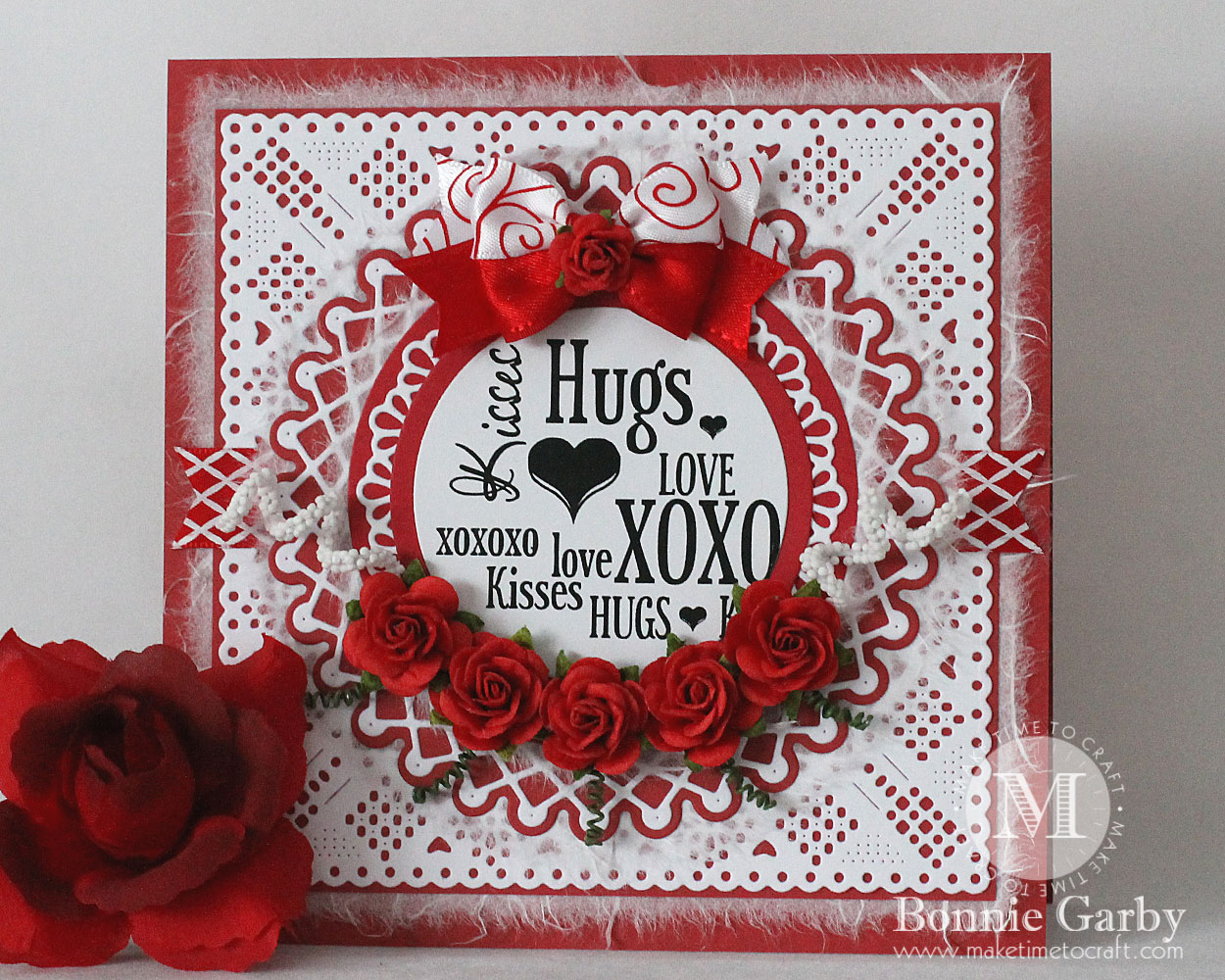 I've used a combination of some gorgeous dies from Cheery Lynn Designs and beautiful ribbon and Mulberry Roses from Really Reasonable Ribbon to create this fabulous card.  I love how detailed dies create a look that seems really complicated and time consuming when in fact, it's really quite easy!
Cheery Lynn Dies used:
DL141 Dainty Dutch Deco Die
DL240 Rum Punch Doily with Angel Wings
CASO15 Nesting Doll Circles #1
CASO20 Doll Circle Shapes
L4 Circle Classic
XL4 Circle Classic Lge Stacker Nesting Dies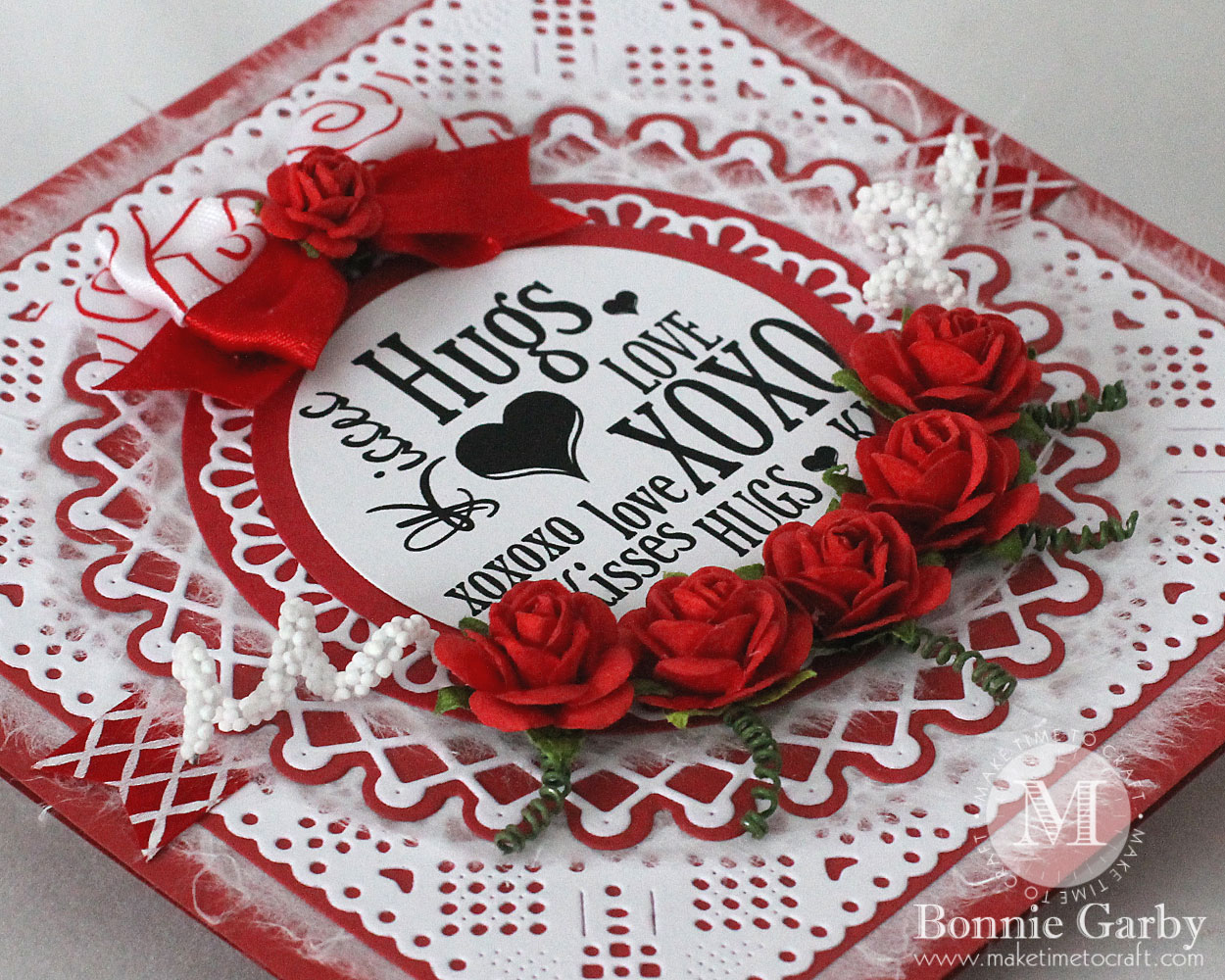 My card today uses three of the pretty ribbons from the January Ribbon Club Assortment from Really Reasonable Ribbon.  The January Assortment is a lovely collection of red and white ribbons that will work wonderfully with your Valentine's projects and beyond.
In order to get you in to the Valentine's Day spirit, I'm giving away a Really Reasonable Ribbon January Ribbon Club Assortment to one random person who comments on this post.
~Prize has been awarded.  See post on 1/9. ~

Each monthly assortment is a holiday or color themed assortment of ribbon.  What a fun way to build your ribbon stash and try new ribbon styles.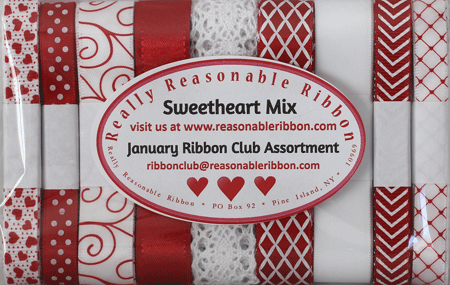 *Prize is being offered only to those with US shipping addresses*
Winner will be announced on Monday, January 9th.
My bow was created on my Bow-it-All V3.0 using two of the 5/8″ ribbon styles from the January Ribbon Club Assortment.
For a video tutorial on how I created this pretty bow, please click HERE.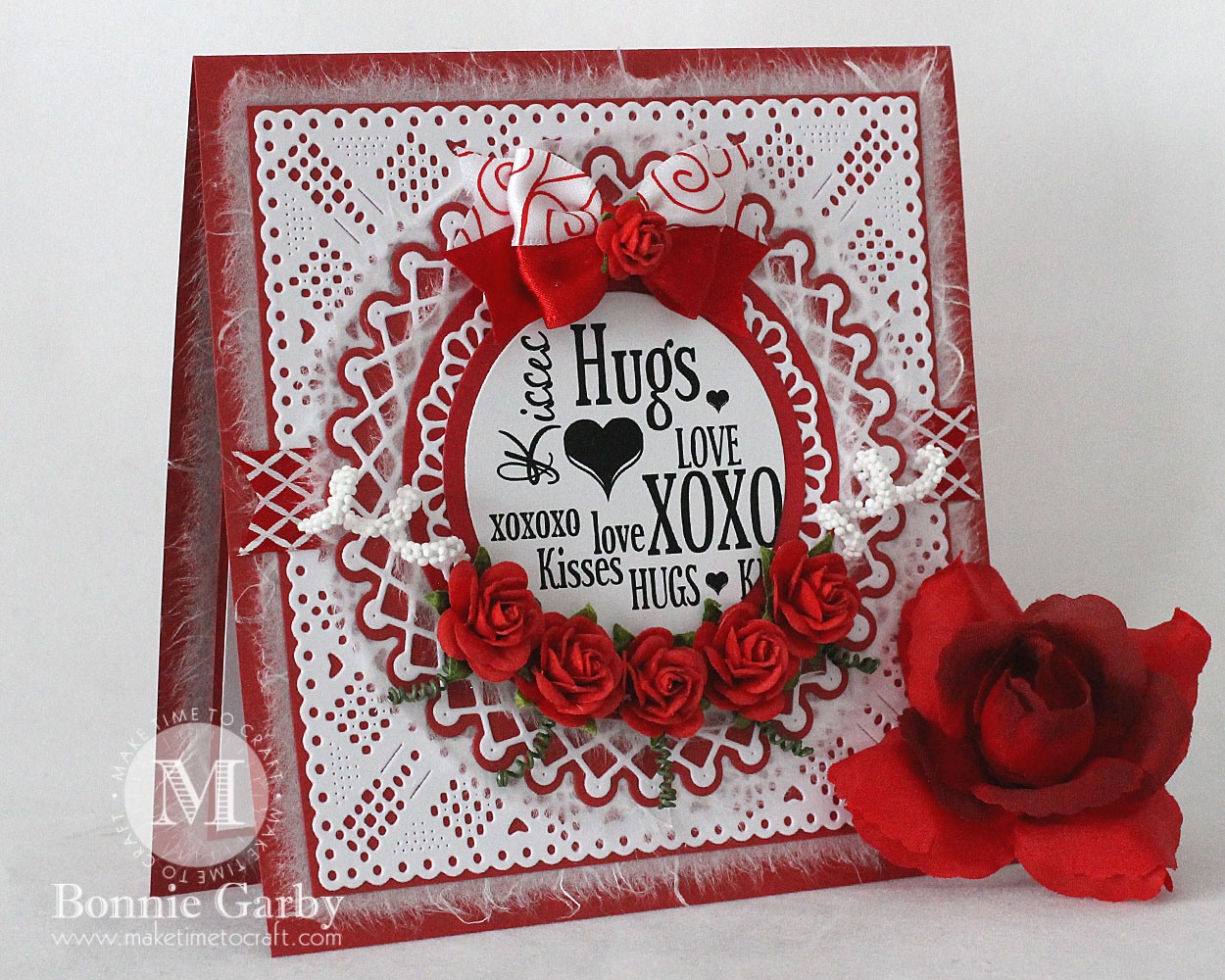 I'm entering my card in the following challenges:
613 Avenue Create #193  – Anything Goes
Word Art Wednesday #264/265  – Anything Goes
Crafting by Designs – January Anything Goes
Crafty Creations #332 – Anything Goes
Crafty Gals Corner #104 – Use Something New (ribbon club asst is new)
Inspiration Destination #119 – Anything Goes
Little Red Wagon #375 – Use Something New (ribbon club asst is new)
The Crafty Addicts #32 – Anything Goes/Monochromatic
Creates and Makes #7 – Anything Goes
Everybody Art Challenge 393 – Doily
TTCRD – Anything Goes
A Bit More Time to Craft #35 – Anything Goes
A Perfect Time to Craft – Anything Goes
The Crafter's Cafe #164 – Monochromatic
Dies R Us #64 – Anything Goes
Scrapy Land #57 – Anything Goes
Petal Lu #29 – Anything Goes
Thanks so much for stopping by today.  Remember to comment to be entered to win the January Ribbon Club Assortment.
Your next stop on the hop is Teresa's Blog.
Supplies
Ribbon:  January Ribbon Club Assortment
Digital Stamp:  Create with TLC
Dies:  Cheery Lynn Designs (see list and links above)
Bow-it-All V3.0
Zutter 9-in-1 Tool

Adhesives:  Stick It Adhesive Sheets
, Scotch Advanced Tape Glider
, Designer Dries Clear Adhesive
, E6000

15 & 20mm Open Roses, Spiral Stamens
White Mulberry Paper