Hi friends.  Bonnie here with my FINAL Christmas card for 2016!  It's embellished with pretty ribbons from Really Reasonable Ribbon.  The big day is almost here!!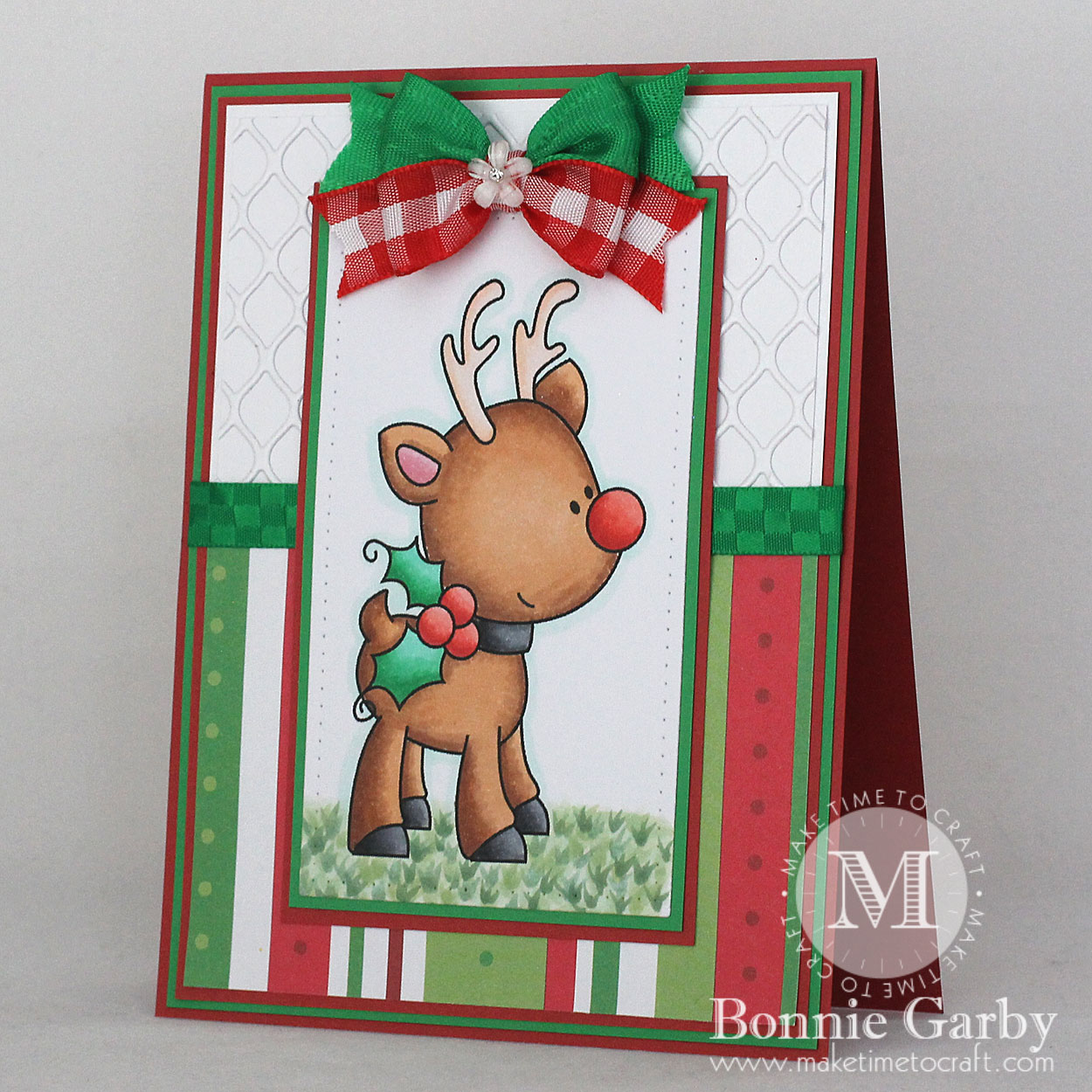 I colored up an adorable little reindeer image from Whimsie Doodles, and topped it off with a gorgeous bow with a
10mm Resin Flower with Rhinestone Center
.  It's just not done until it has a gorgeous bow!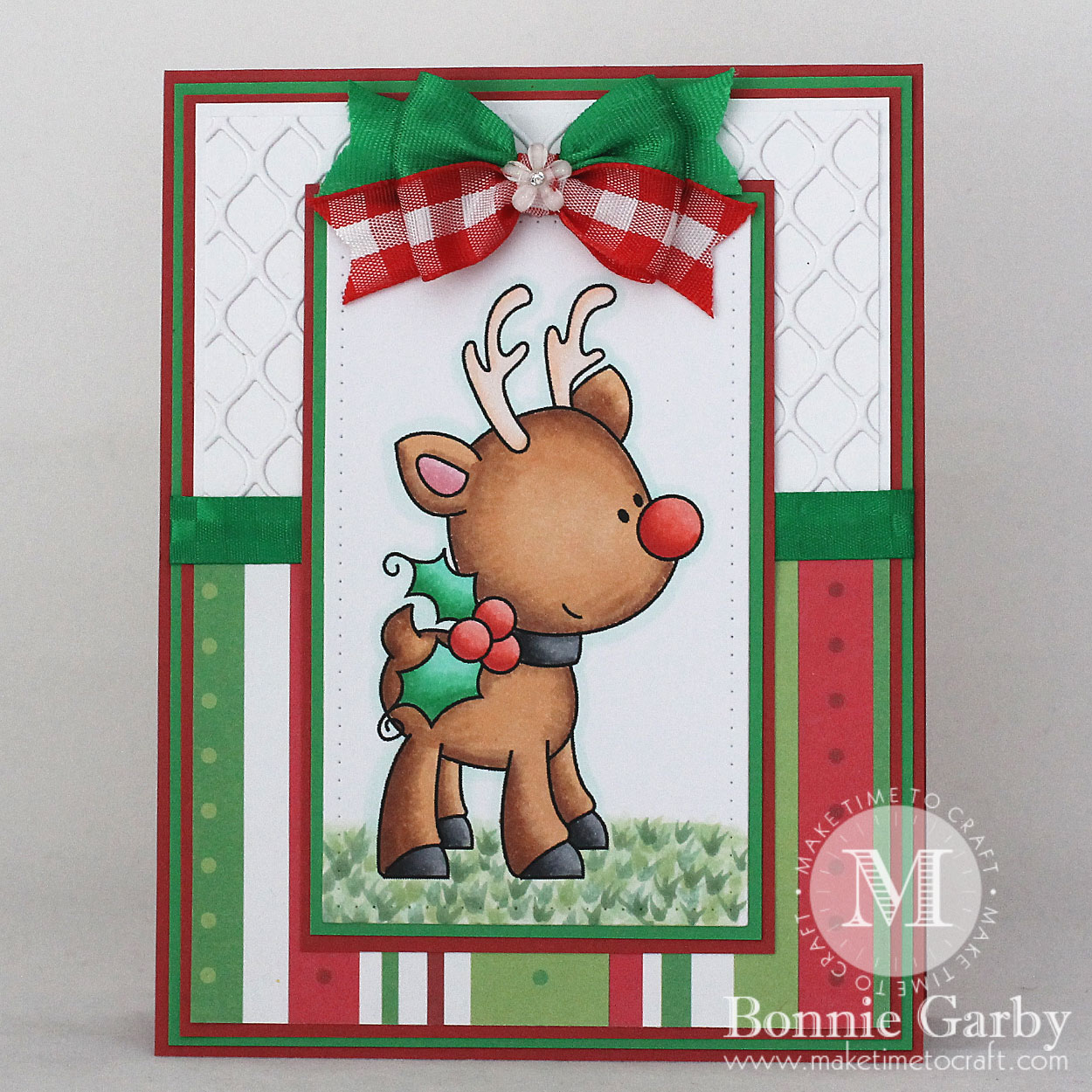 I was doing really well up until I tried to create a 'ground' for this cutie to stand on.  I should have just let him float!  ?  Ah well, practice makes perfect, right?!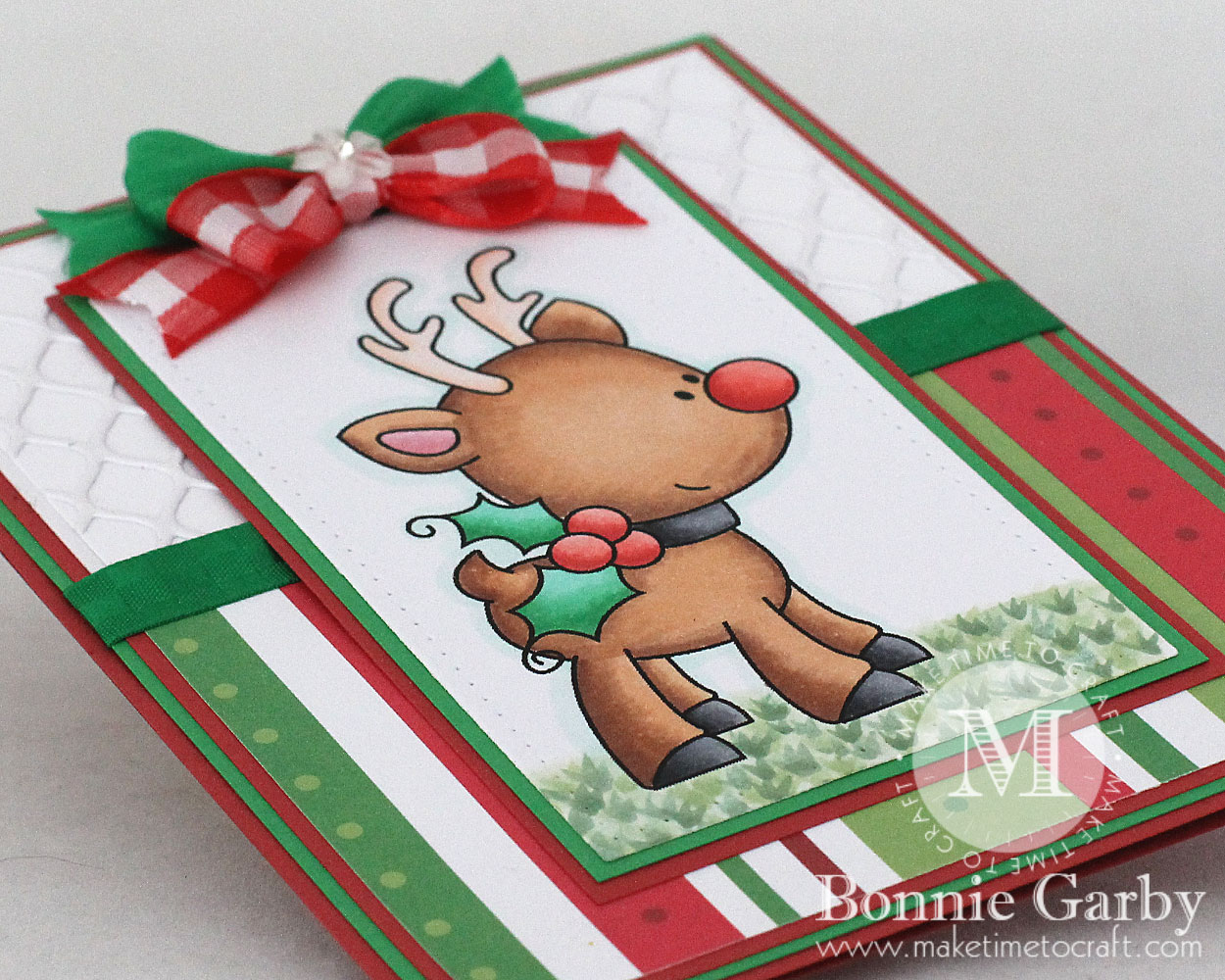 For a video tutorial on how to create this pretty bow, please click HERE.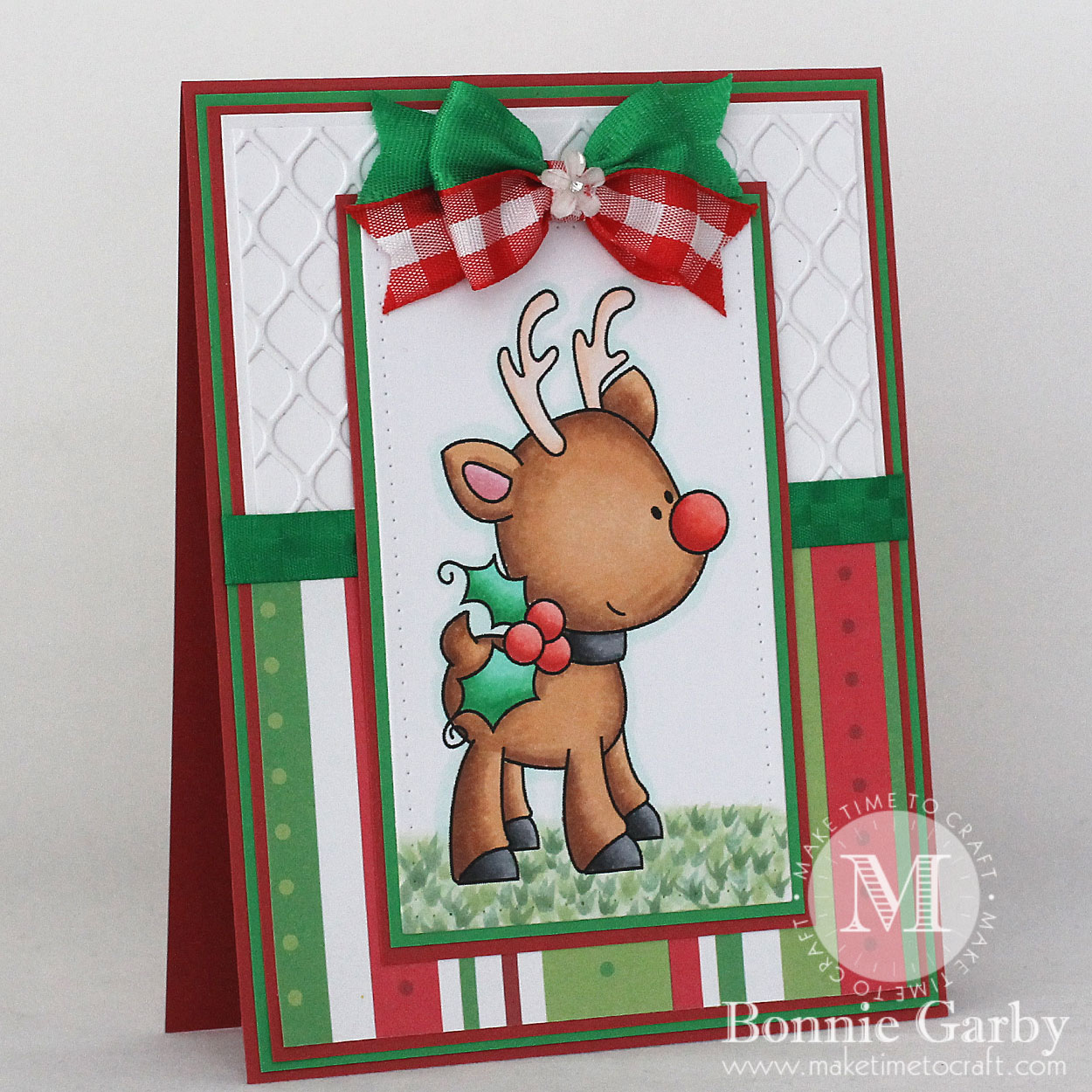 I'm entering my card in the following challenges:
613 Avenue Create #192 – Anything Goes
Whimsie Doodles December Challenge – Anything Goes
Crafty Gals Corner #102 – Anything Goes
Crafty Creations #331 – Any Holiday
Inspiration Destination #117 – Anything Goes
A Snowflakes Promise #35 – Anything Winter Goes
Die Cuttin' Divas #297 – Santa or Reindeer with a die cut
Digi Chooseday wk 51/52 – Anything Goes
Sunny Day Crafting #28 – Anything Goes
Christmas with the Cuties #1 – Anything cute and Christmas goes
Color Inspiration Monday #7 – Anything Goes with hand colored image
Craft-Dee BowZ – Anything Goes with Handmade Bow
Crafting from the Heart #141 – Anything Goes
Dragonfly Dreams – Christmas
Brown Sugar #230 – Christmas
Jingle Belles – Christmas
Supplies
Ribbon:  Really Reasonable Ribbon
Digital Image:  Whimsie Doodles
Dies:  Cheery Lynn Designs CAFR22 Lattice #2, LPC-16 Rectangle Pierce & Cut Lge Silver
Design Paper:  The Paper Studio
Adhesives:  Stick It, Scotch ATG, Designer Dries Clear Glue, E6000
10mm Resin Flower with Rhinestone 
Bow-it-All V3.0
Zutter Tool-it-All
Copic Markers