Hi there.  Bonnie here today with another Christmas card to share which I embellished with some of my favorite ribbons from Really Reasonable Ribbon.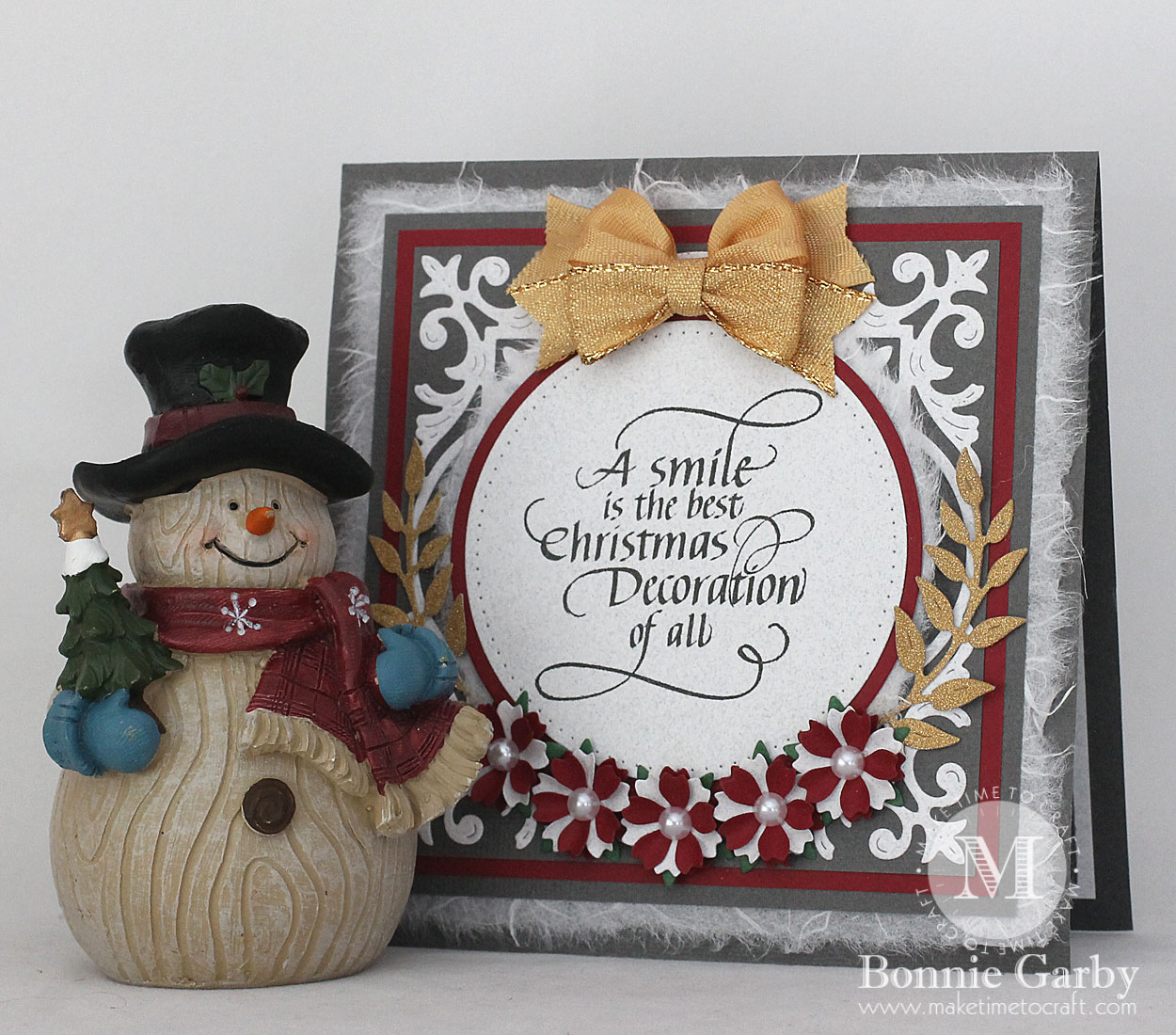 This is an unusual color combination for me, but I think it works.  Add some gorgeous ribbons and a touch of mulberry paper and anything looks great, right?!!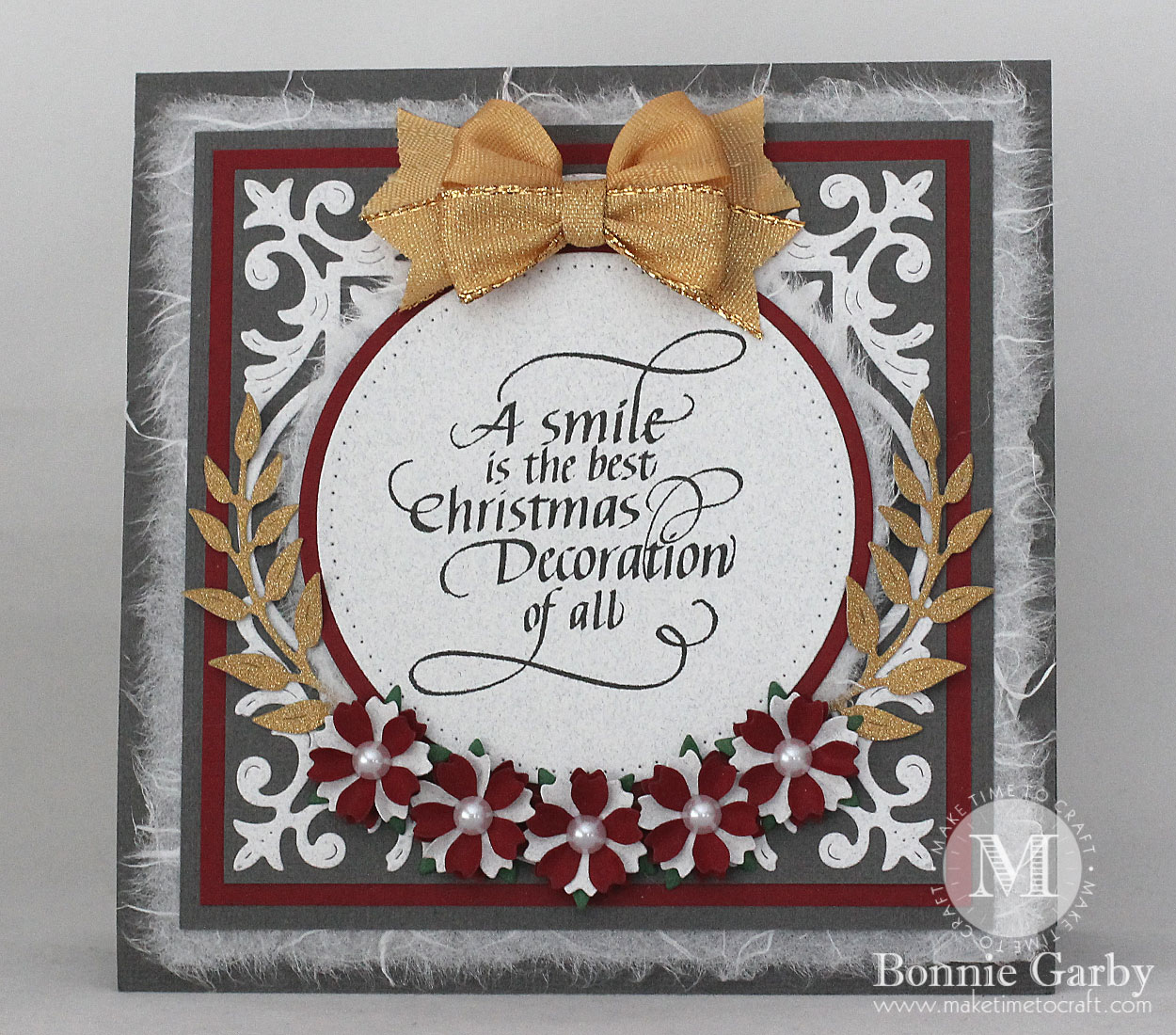 My lovely sentiment is from Quietfire Design and the dies on this card are from Cheery Lynn Designs.
Cheery Lynn Designs dies used: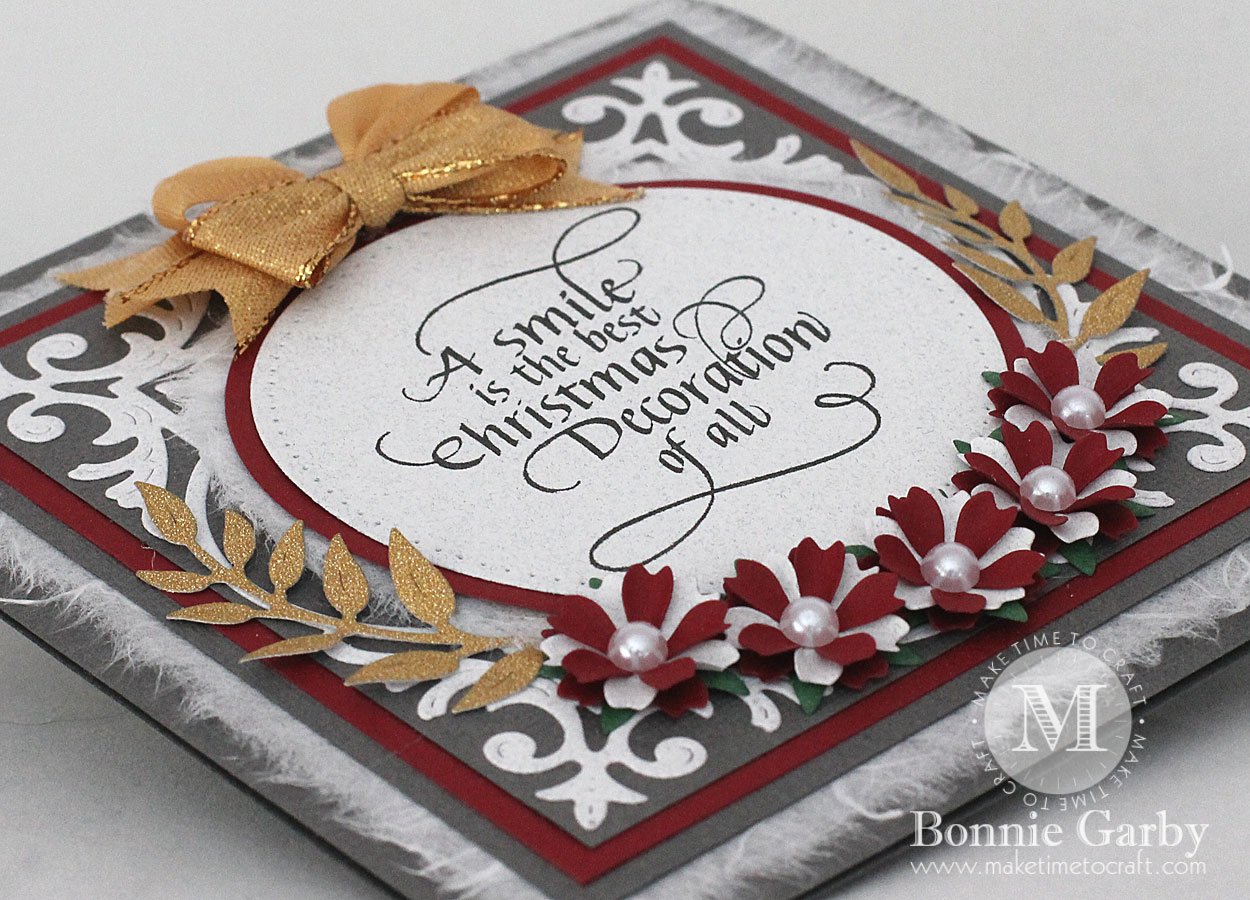 For a video tutorial on how to make this pretty bi-color bow, please click HERE.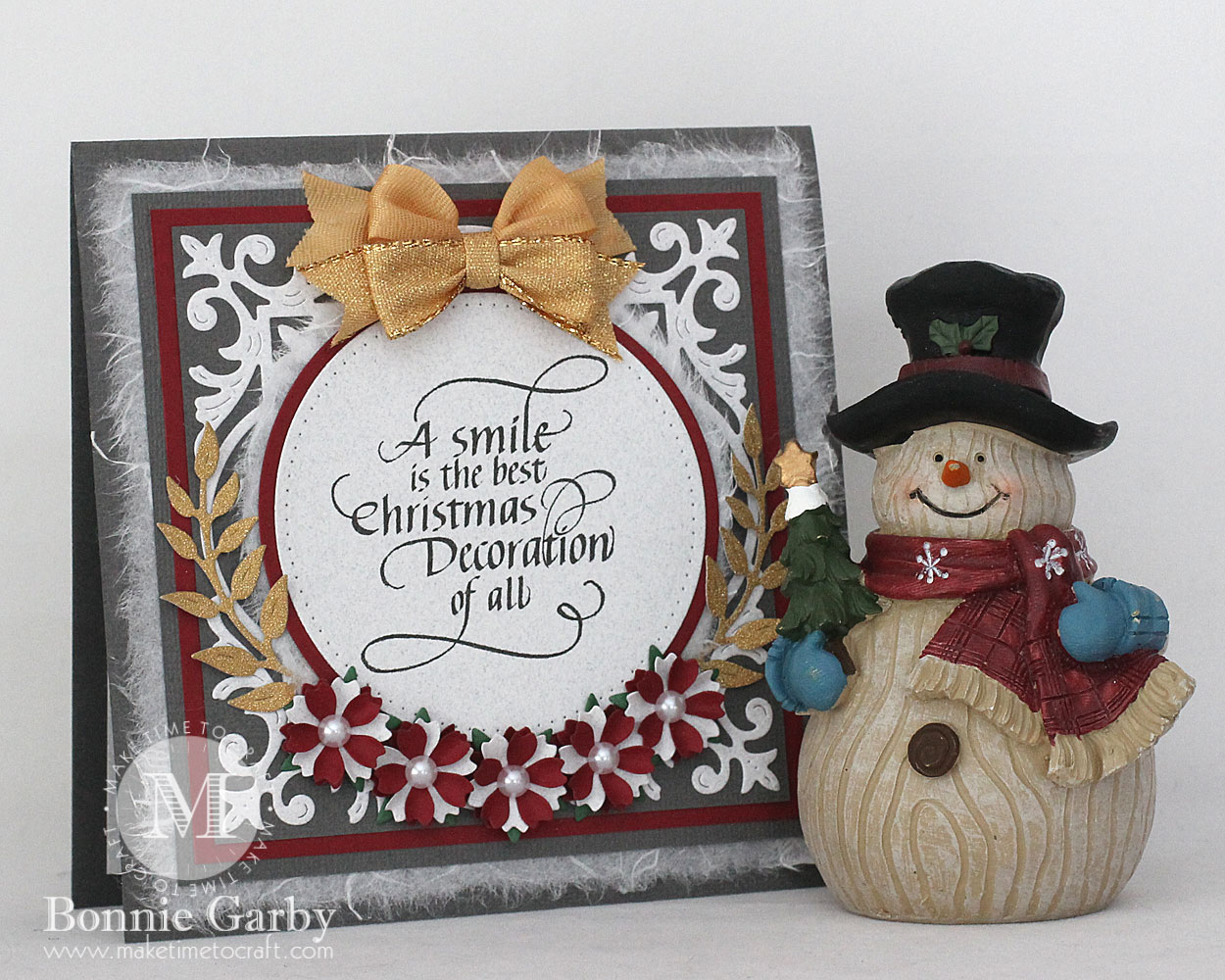 I'm entering my card in the following challenges: