Well folks, this is what I will look like tomorrow….
Okay, well….. in the interest of full disclosure, I NEVER look like this, particularly in the kitchen!  I will be baking in old sweats and a ratty t-shirt.  That's my idea of stylin'.  BUT, I will be baking – apple crisp and cheesecake.  Not that I can't make a mean apple pie too if that had been what was what was requested.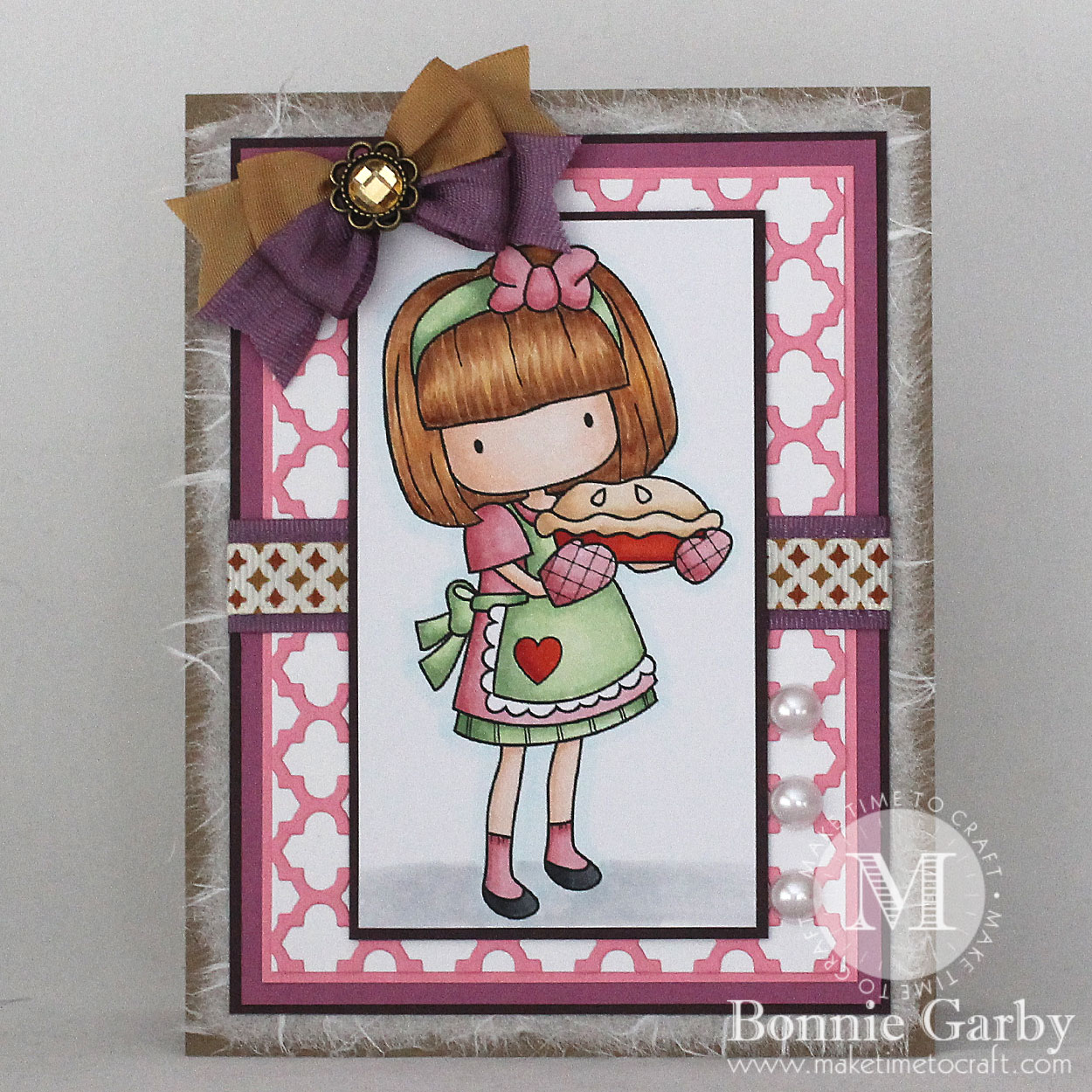 So, as you can see, I have pulled the Copic markers back out.  I'm going to make another go of it and try to practice (and practice and practice some more!).
I have colored Pie Lizzie today from Whimsie Doodles.  Isn't she cute?!
My background was created with the Quatrefoil A2 Frame 2 from Cheery Lynn Designs and my ribbons are from the November Ribbon Club Assortment from Really Reasonable Ribbon.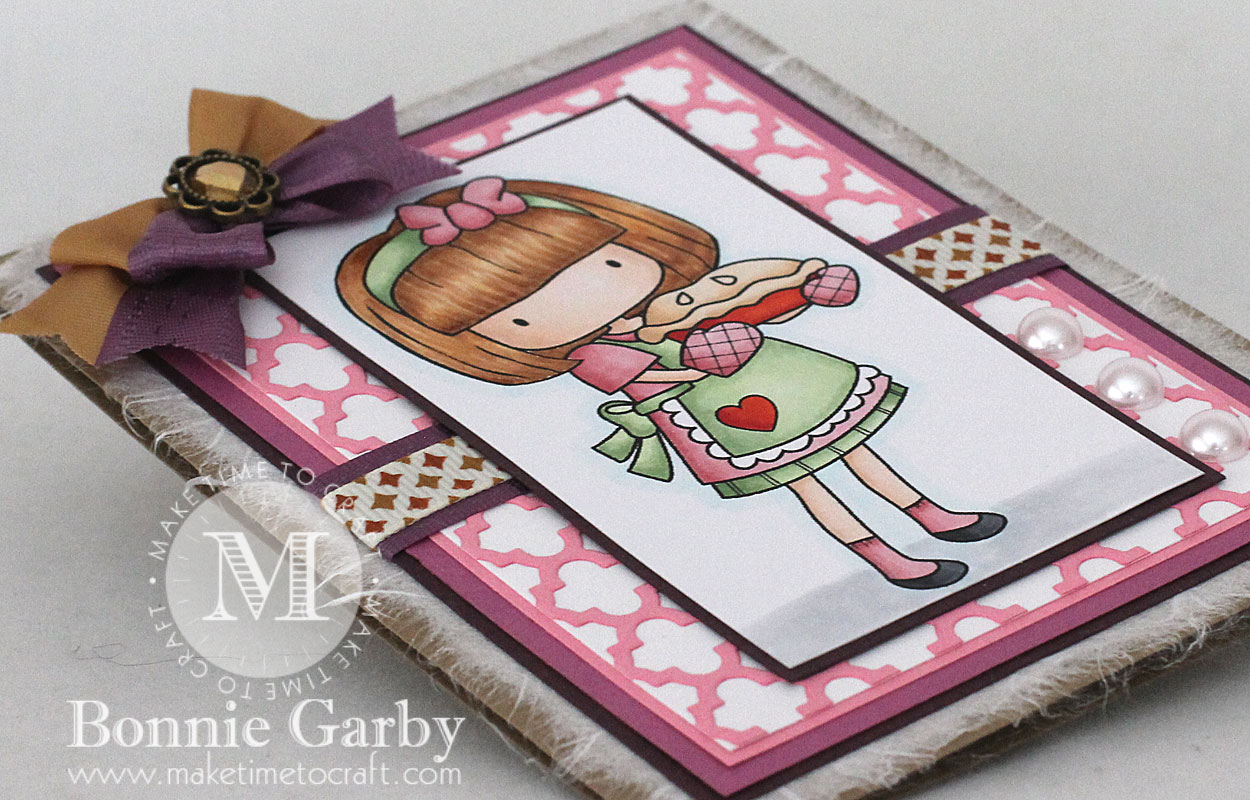 My bow was created on my Bow-it-All V3.0 and I added a pretty 14mm Flower Rhinestone to the center of the bow.
For a video tutorial on how to create this pretty bi-color bow, please click HERE.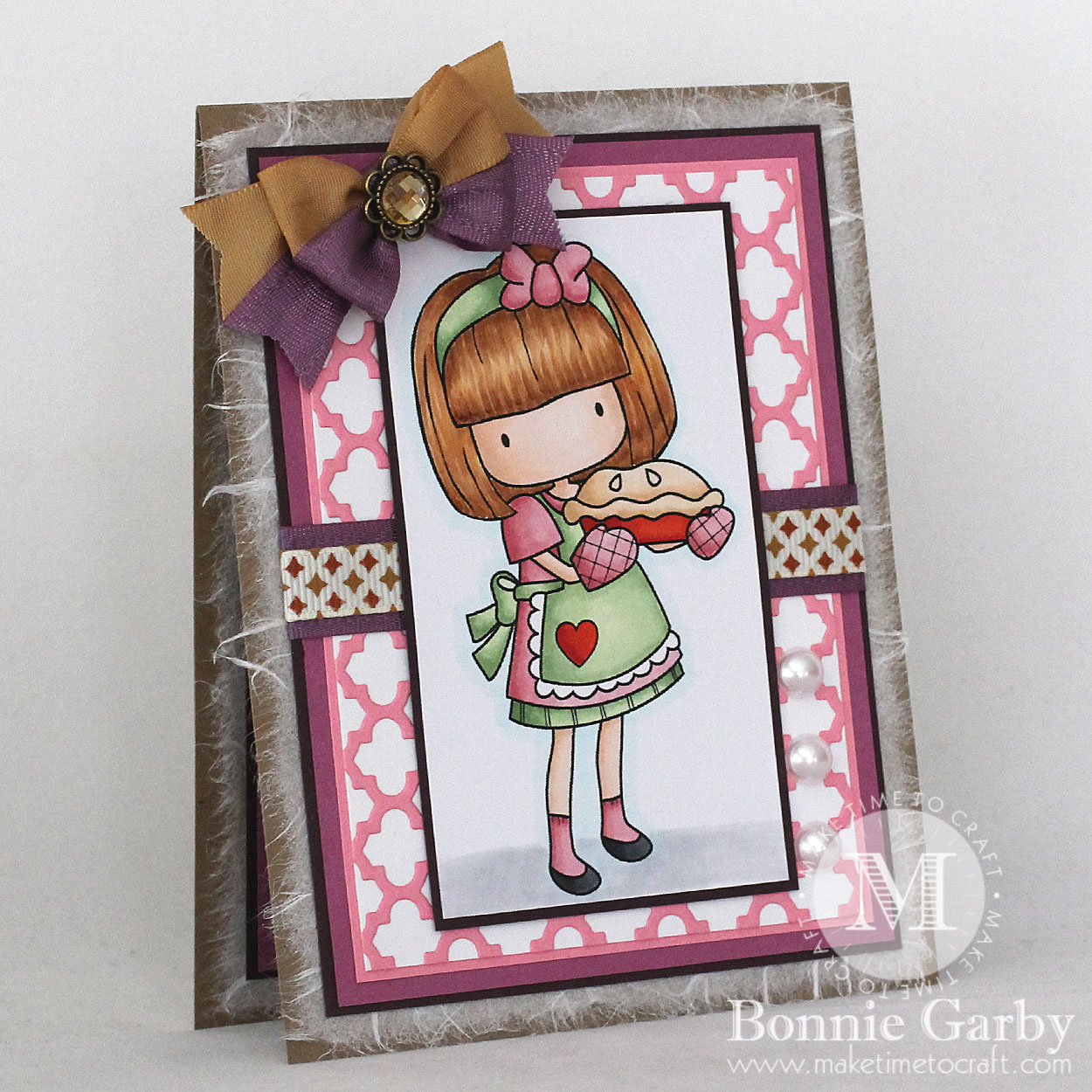 I'm entering my card in the following challenges:
Whimsie Doodles November Challenge – Anything Goes
Creative Knockouts #168 – Lots of Layers All Dressed Up
Cute Card Thursday #452 – Christmas/Holidays
Polkadoodles #46 – Anything Goes
Fab 'n Funky #327 – Digi Girls or Hats