Hi friends.  Today I'm back with some more kanzashi flowers to inspire you.  Did you know that Really Reasonable Ribbon stocks over 60 colors of Grosgrain Ribbon in 5 widths?!  You can find all your favorite colors!  They've also recently added an Embellishment section.  All the flower centers I used on my flowers can be found there along with other great finds.
My first flower showcases the technique I shared on my last video on how to make different sized petals using 1-1/2″ grosgrain squares.

If you missed it, you can view the video HERE.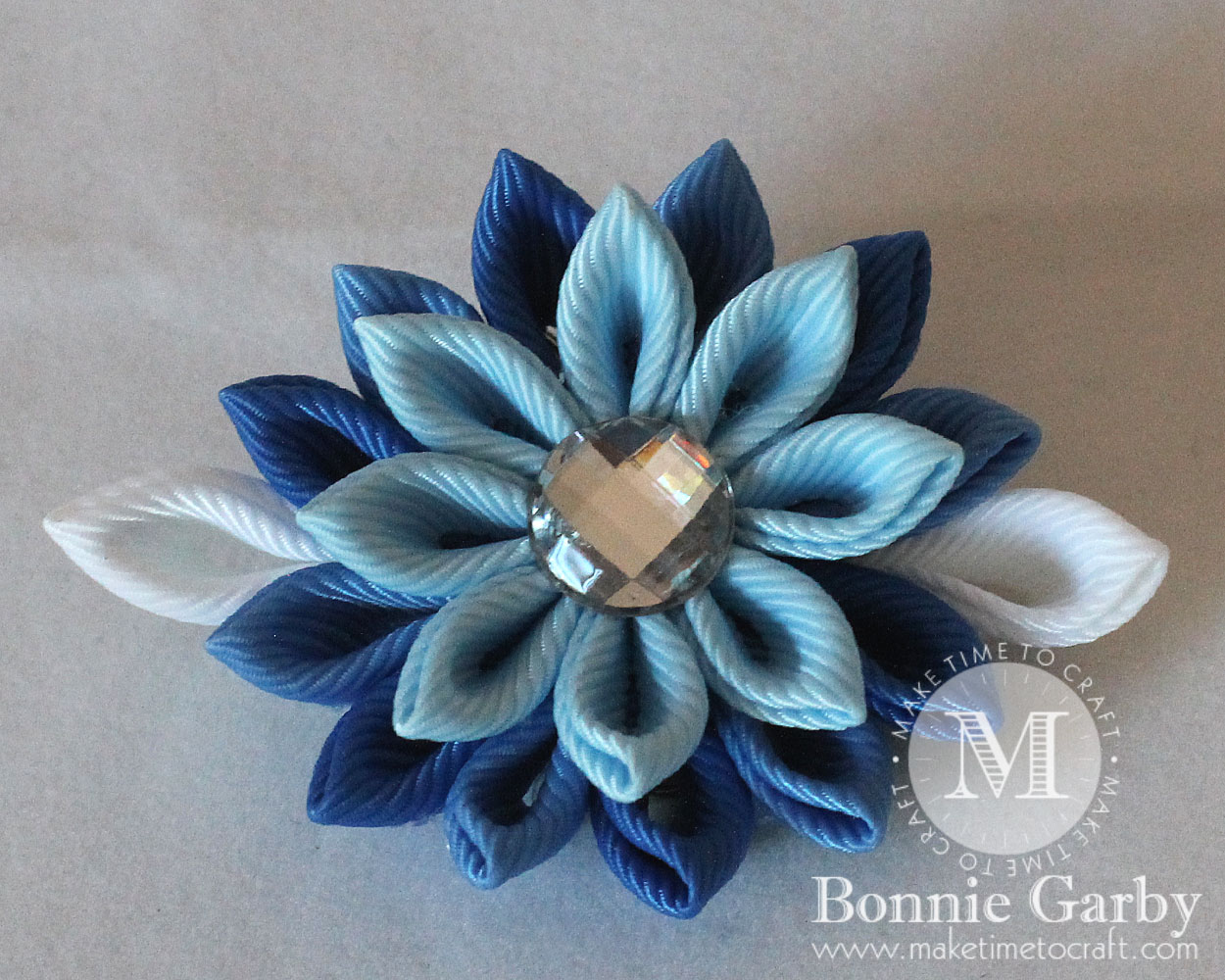 The flower below uses that technique and another technique of double-layered petals which I will teach you in the next video which I hope to have out by the end of the month.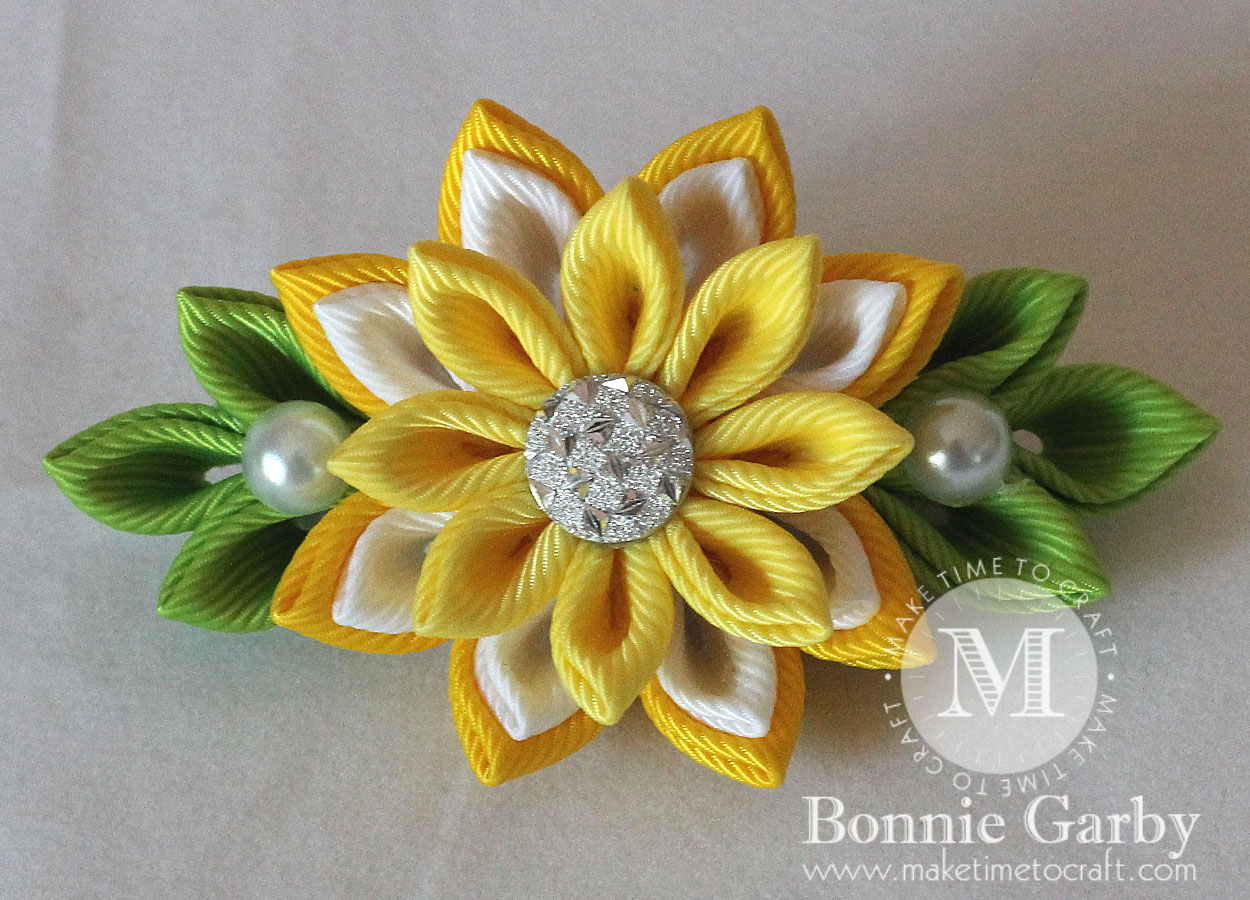 There are so many different looks you can achieve by petal size and color placement.  Mount them on Hair Clips for hair accessories or you can even pins or bag embellishments.  I do hope you'll try your hand at these fun flowers!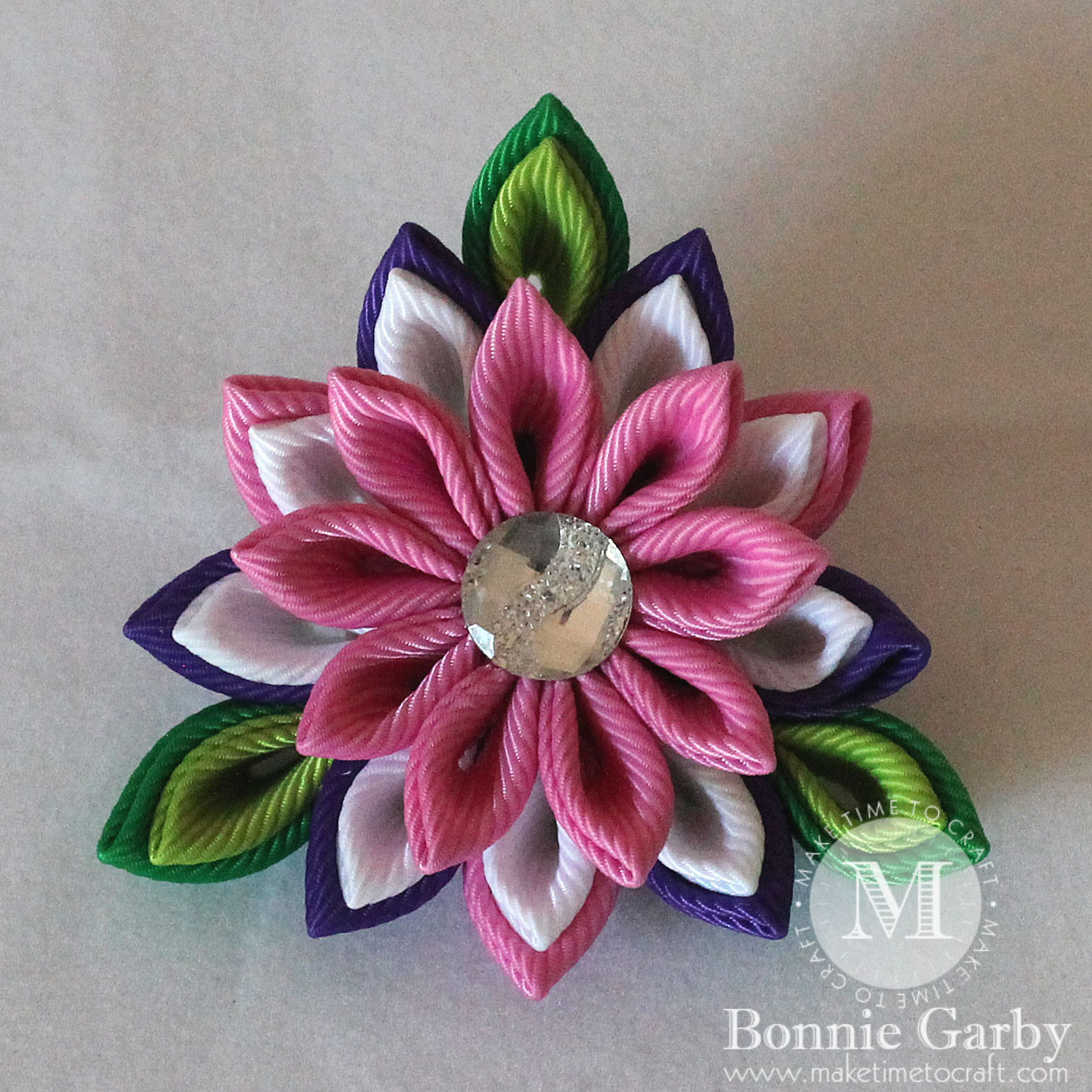 Thanks so much for stopping by today!