Hi friends. Today I'm going to teach you how to create a quick and easy tassel on your Bow-it-All Tool. I'm using my NEW Bow-it-All V3.0 today, but you can do this project on any of the Bow-it-All Tools.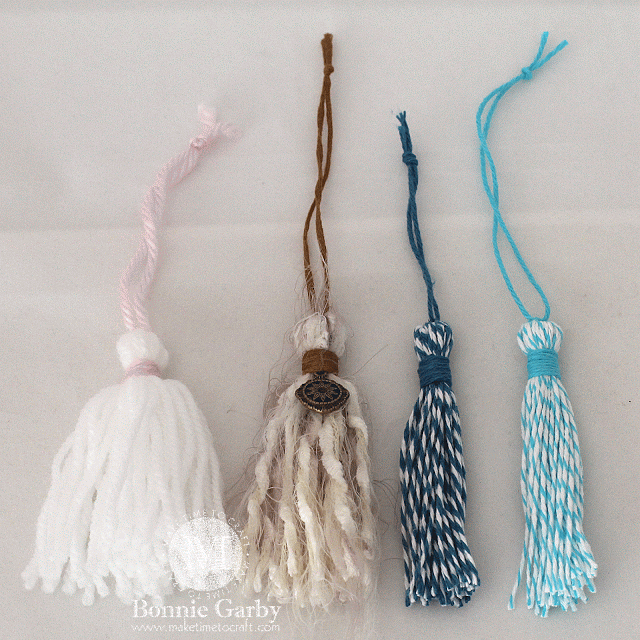 You can use any kind of fiber, ribbon, yarn or string you have on hand for this project. For the tassel I demonstrate on the video below, you will need two different colors of
Baker's Twine
from
Really Reasonable Ribbon
. I created the tassel on the right using Aqua and Solid Blue.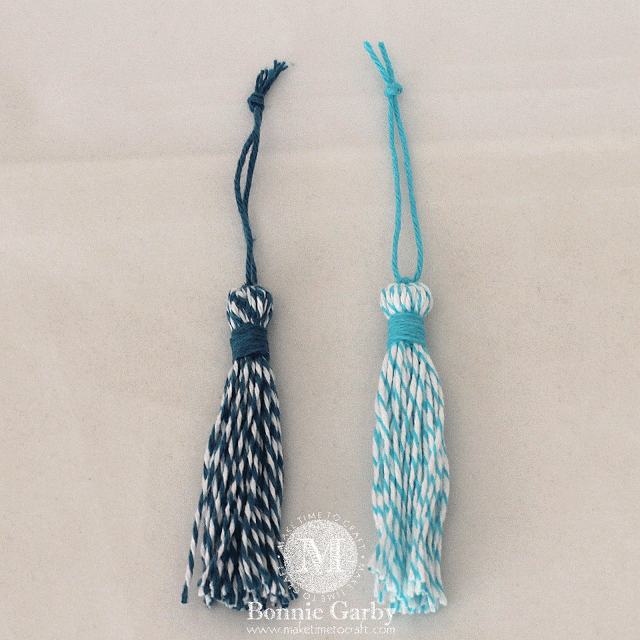 DIY Tassel Video Tutorial
To view this video on YouTube, please click
HERE
.
If you like my video, please click the YouTube icon in the bottom right of the video above and head to YouTube and give me a thumbs up. I'd love for you to subscribe to my channel and leave a comment as well.
The tassel below was created with some fuzzy textured yarn I had in my stash. I really like the look of this tassel, so don't be afraid to experiment with different fibers and cording or even narrow ribbons! These tassels make great lamp pulls, decorative embellishments for drape tie-backs, or whatever you can think of.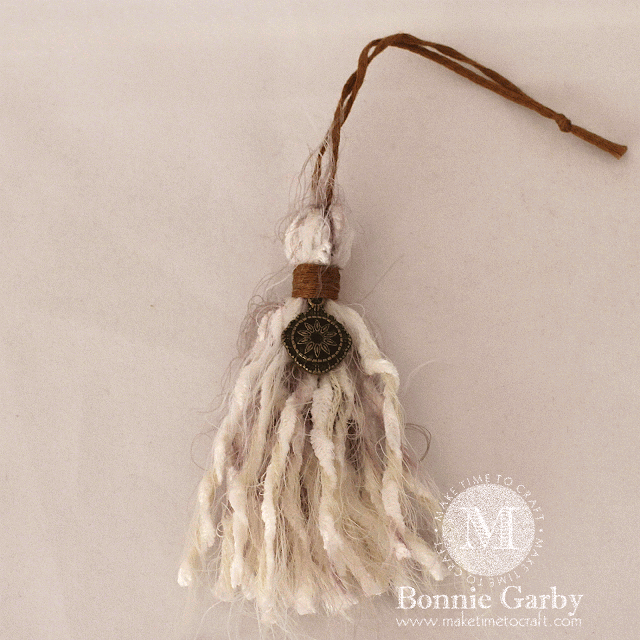 I'm entering my tassel in the following challenges:
Thanks so much for stopping by today.
I'd love to have you leave a comment and let me know what you think of these fun tassels. Happy crafting!