Hi friends. This week we have a great new Pretty in Purple themed challenge over on the Cheery Lynn Designs Blog. I hope you'll head over and link up a project to share with us.
I'm sharing another birthday card today that was inspired by my favorite color – purple! It started with a gorgeous piece of purple Indian Batik Cotton Rag paper that I 'had to have' and then I mixed in some of my favorite ribbons from Really Reasonable Ribbon and pretty dies from Cheery Lynn Designs.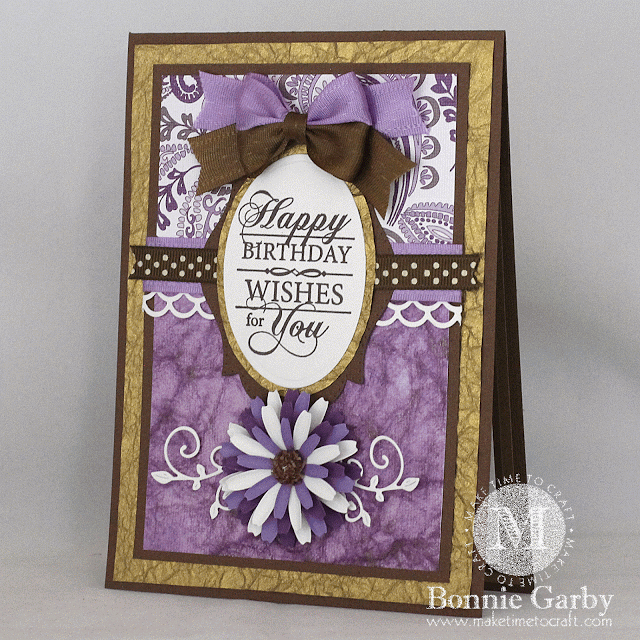 Perhaps a little bit of a dark color combination for this time of year, but I started with the purple batik paper which has a little gold in it and bada-bing, bada-boom, this is where I ended up. Sometimes you just have to go with it.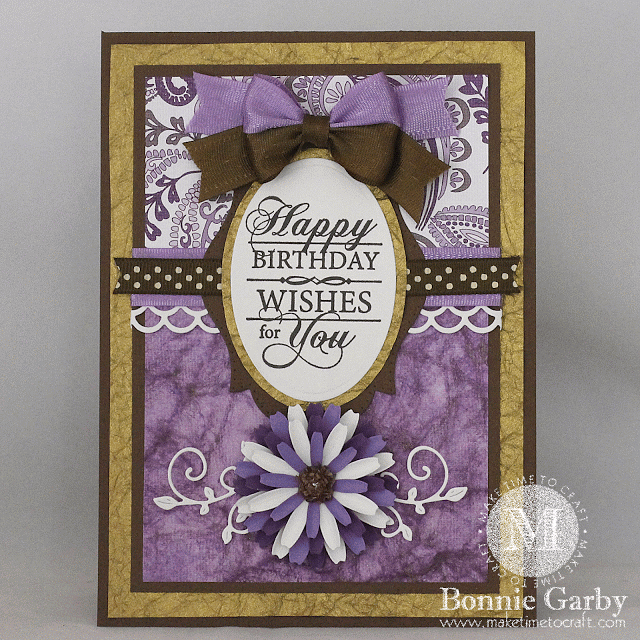 Cheery Lynn Designs Dies used:
For a video tutorial on how to create this bow, please click HERE.