Hi friends. We just celebrated Memorial Day yesterday here in the US and I couldn't resist just one more Patriotic themed card featuring beautiful ribbon from Really Reasonable Ribbon and fabulous dies from Cheery Lynn Designs.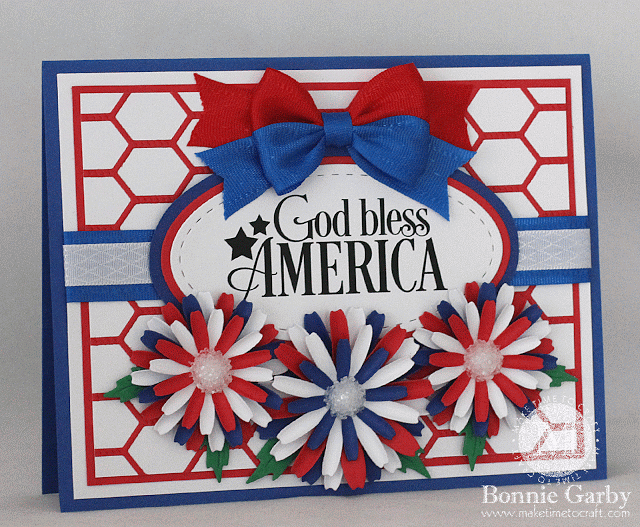 I printed out my digital sentiment and cut it with the smallest of the the Oval Stitch & Cut Lge Silver Stitch Dies. I then layered it on red and blue leaving a small border on each layer. I backed a piece of red cardstock with Stick It Adhesive and cut with the Chicken Wire Frame. I then adhered that to a piece of white cardstock and trimmed it down to the desired size. I then layered that on to red cardstock, then white cardstock and adhered it to my A2 size card base.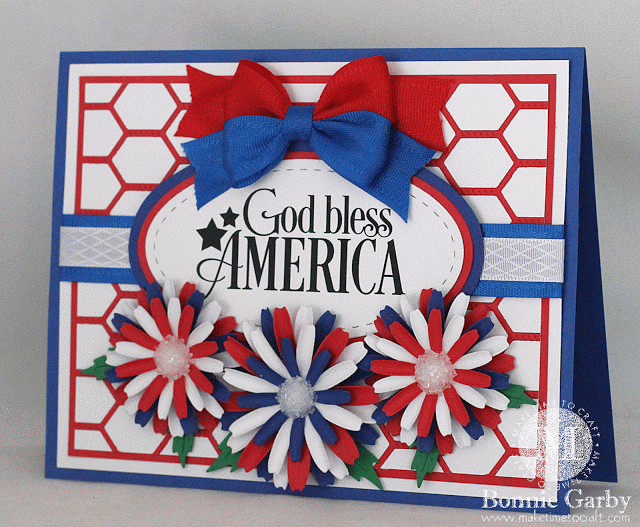 I kept my design very clean this time, meaning no fuzzy mulberry paper layers, no inking of flower petals or edges and just three bold colors. Okay, I did sneak a little green in for the leaves, but I'm not counting that! I love red, white and blue cards because the bold colors just make them POP. This card could easily be a birthday or other occasion card as well by switching out the sentiment.
For a video tutorial on how to create this beautiful bow, please click HERE.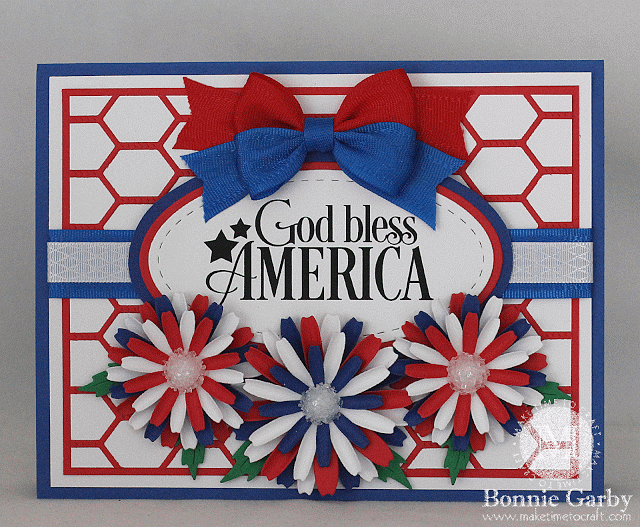 Cheery Lynn Dies Used:
I love all the different looks you can create with the Shasta Daisy die just by altering petal colors and inking (or not) some of the layers. I will include a video tutorial below on how I made these fabulous flowers.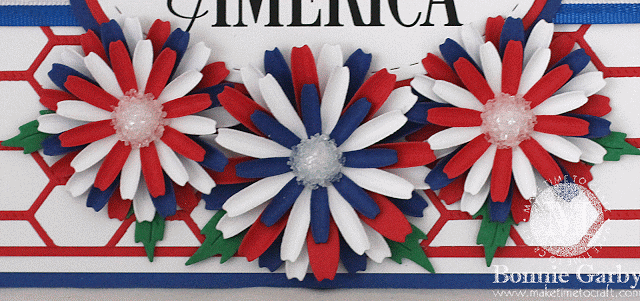 Cheery Lynn Designs Shasta Daisy Flower Tutorial
To view this video on YouTube, please click
HERE
.
If you liked the video, I would love to have you head on over to YouTube by clicking the YouTube link in the bottom right corner of the video above, and then click thumbs up and leave me a comment. I love to hear from you. Be sure to subscribe to my YouTube channel as well.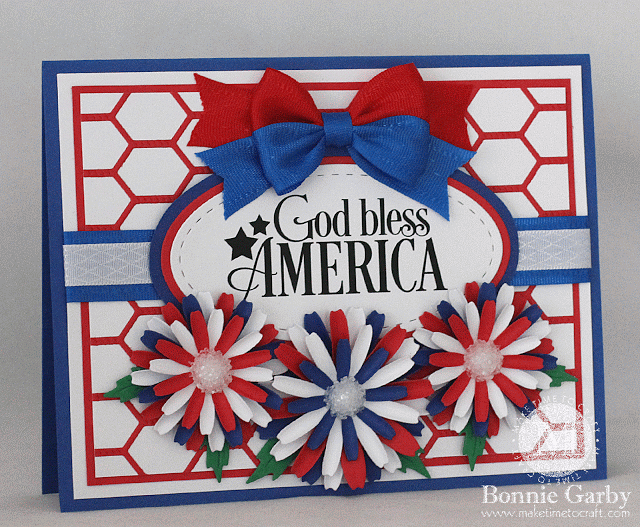 I'm entering my card in the following challenges:
613 Avenue Create #178 – Anything Goes
Word Art Wednesday #232/233 – Anything Goes
Aud Sentiments #156 – Anything Goes with a Sentiment
Crafty Girls #19 – Anything Goes
Crafty Ribbons #153 – Flowers
Time Out Challenges #57 – May All Your Weeds be Wildflowers
Die Cutting Divas #268 – Anything Goes with Dies
Lemon Shortbread #16 – Anything Goes
TTCRD – Anything Goes
Artistic Inspirations #157 – Anything Goes with a Twist of Flowers
Crafting from the Heart #114 – Anything Goes
Craft Your Passion #314 – Anything Goes
Glitter N Sparkle #190 – Flower Power
Thanks so much for stopping by today. I would love to have you leave a comment before you go. Your comments mean so much to me.
Supplies
Digital Sentiment: Ashe Design on Etsy
Adhesives: Stick It, Scotch ATC, Designer Dries Clear glue, E6000
Zutter Tool-it-All 9 in 1 Tool
8mm half pearl
Perfect FX Crystal Shimmer