This is my second post of the day. For the March Cheery Lynn Designs Blog Hop, please scroll down to the next post.
I'm so honored to have been invited to guest design for Quietfire Design this month. Below is a sneak peek of my second project. Quietfire Design just has the most beautiful calligraphed sentiment stamps. They are a delight to work with.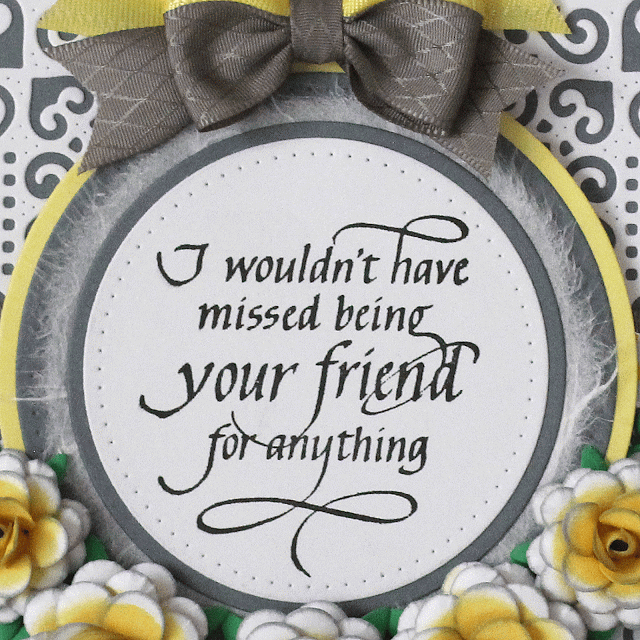 I'd love to have you head over to see the entire card and leave a comment telling them I sent you over. Thanks so much for stopping by today.