Hi friends. It's December and there is no more avoiding it. Christmas is right around the corner!
But no worries – Really Reasonable Ribbon has all the ribbons, tools and embellishments you need for your holiday projects.
I got an email from my friend and fellow Bow-it-All lover Karen (Hi Karen!!) asking me for suggestions about adding a pretty bow to the top of a filled glass ornament. That got the wheels turning and here is what I came up with. I'm also including a video tutorial down near the bottom of the post. I hope you'll take a look.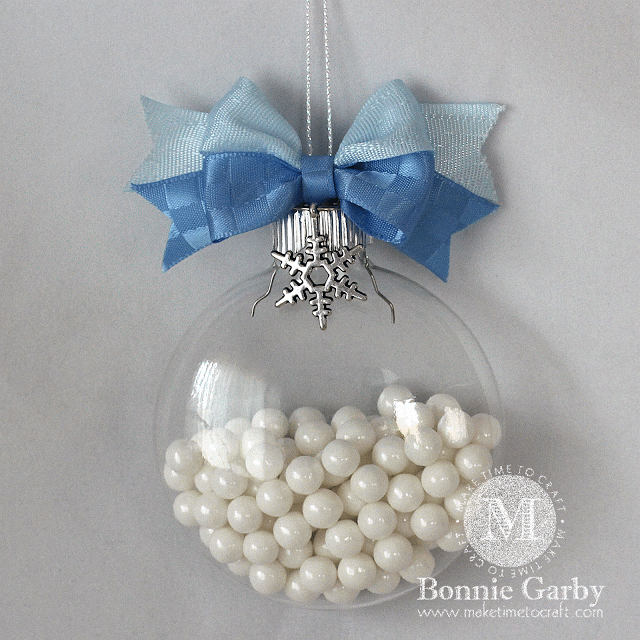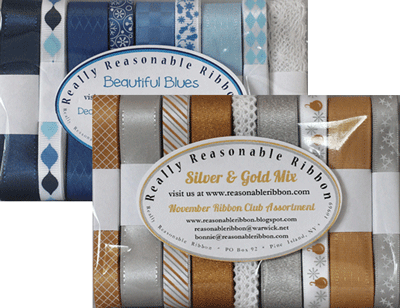 Not a member yet?
JOIN TODAY
and begin with these two fabulous assortments for a special low price. What a fun way to build your ribbon stash and try out new ribbon styles.
Gift subscriptions are available for crafty friends in 3, 6 or 12-month options.
The first two ornaments were made using styles from the November Silver and Gold Ribbon Club assortment. The rest were made with styles from the December assortment.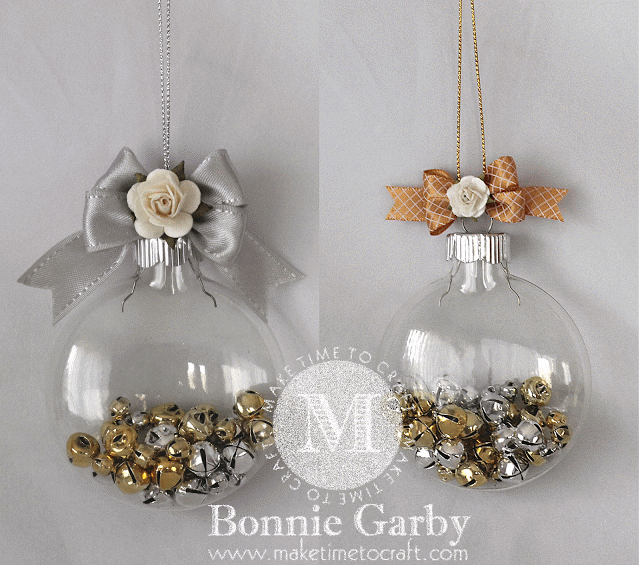 I've included several samples with just bows or bows embellished with
Mulberry Flowers
or pearls with two different ways to add the bow to the ornament. You can use any of the bow styles from previous tutorials, just be sure to add the
Metallic String
when tying your locking c-knot.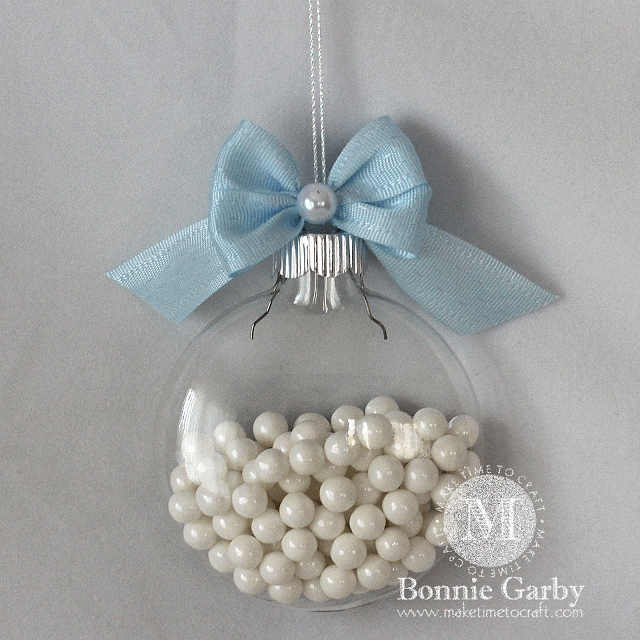 The bows were all constructed using the
Bow-it-All V2.0
which is my favorite tool of all time. If you don't have one yet, you may want to put it on your list for Santa.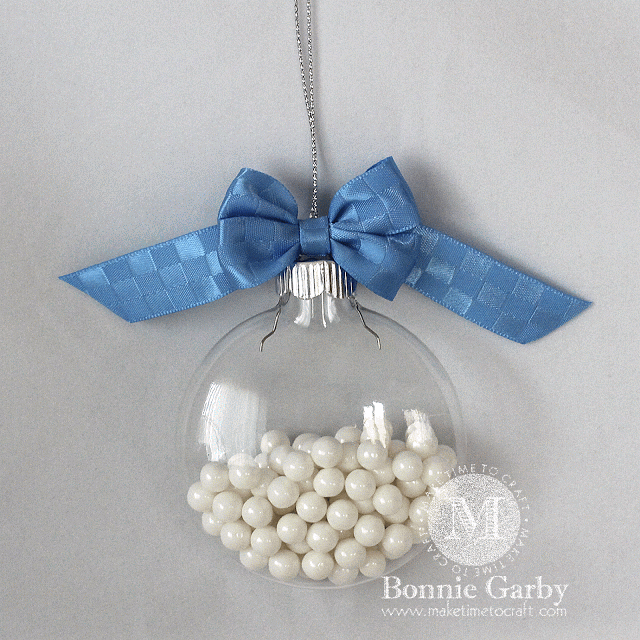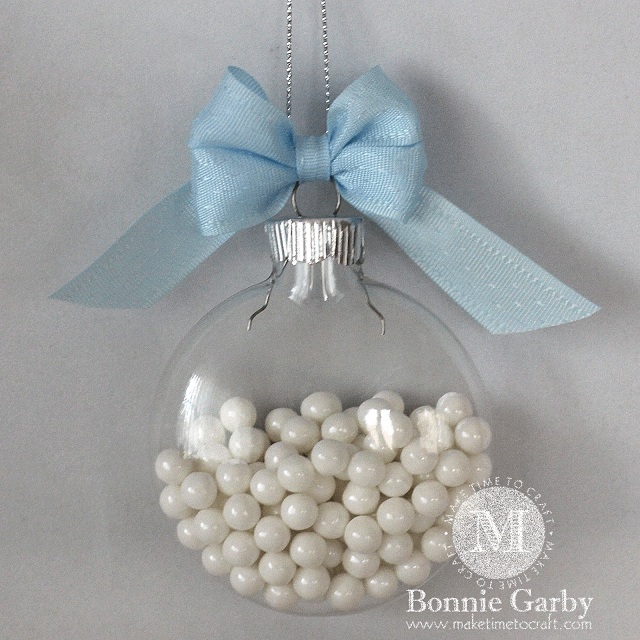 Beautiful Bow-Topped Christmas Ornament Video Tutorial.
If you liked the video, I would love to have you head on over to YouTube by clicking the YouTube link in the bottom right corner of the video above and then click the thumbs up and leave me a comment. I love to hear from you.
This is my favorite bow style and my favorite of the ornaments I created.
If you are mass producing for family, co-worker or neighbor gifts, you may want to go with a more basic style bow which will be a little faster. For fun ideas on how to fill your glass ornament visit Pinterest. There are so many fantastic ideas out there.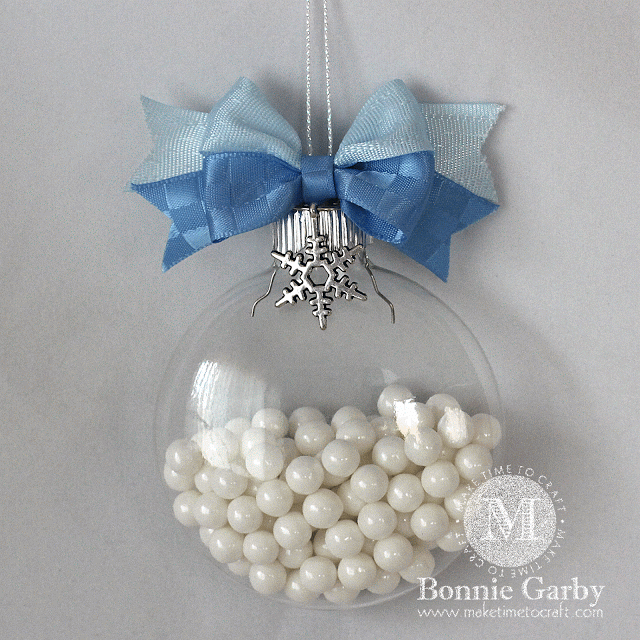 I'm entering my Holiday Ornament in the following challenges:
613 Avenue Create #152 – Anything Goes

A Snowflakes Promise #11 – Anything Christmas/Winter themed
Lemon Shortbread Challenge #3 – Anything Goes
TTCRD – Anything Goes
Artistic Inspirations #146 – Anything Goes with a twist of Christmas
Get Creative Challenges #29 – Holidays
Not Just Cards #26 – Anything Goes
Where the HeART is #3 – Anything Goes/Winter Blues
Glitter & Sparkle #165 – Include a Bow
DIY Dreamer FDTR 195

Thanks so much for stopping by today!