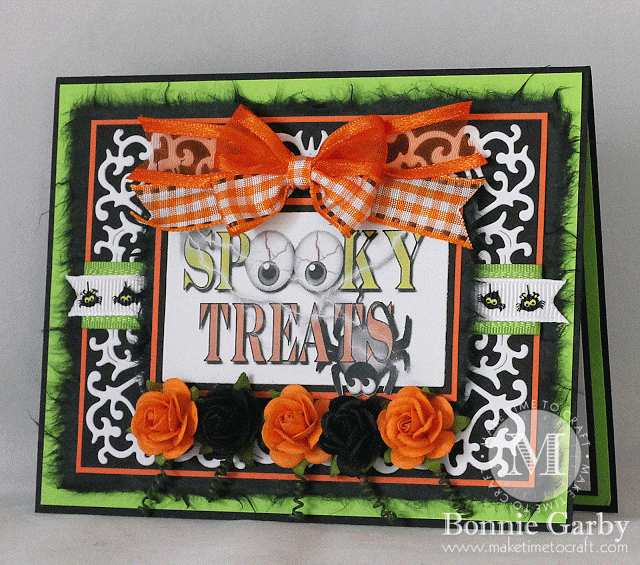 Welcome to the RRR September Blog Hop.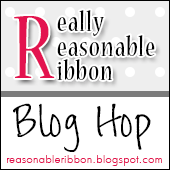 If you arrived here from
Amber's blog
, you are on the right track. If not, why not head back to the
RRR Blog
and start from the beginning so you don't miss any of the terrific projects.
The September Ribbon Club Assortment contains 9 styles and a total of 17 yards of ribbon and trim. What a fun way to build your ribbon stash and try new styles. Trick or 'Treat' yourself today!
Did you think you can't use dainty doilies, mulberry paper and mulberry roses on a Halloween project?
Well I say you can! Did you ever doubt my ability to dig deep down in my mulberry paper stash and pull out some black?? Please, never doubt the depth of my hoarding. lol I've got every color in the rainbow!
I layered some of the cute Itsy Bitsy Spider Grosgrain Ribbon on a strip of Kiwi Delicate Stitched Satin and wrapped it across the center of the card. I topped the sentiment off with a perky bi-color double-loop bow made on my Bow-it-All V2.0. You can view a tutorial on how to create this bow HERE. I finished off the bottom with a series of 20mm Open Roses in orange and black. RRR has a wide variety of Mulberry Flowers if fun autumn and Halloween colors.
Next up is an attempt at vintage. I won a nice collection of goodies from Crafty Secrets a couple months ago, so I printed off some digital goodies and came up with the card below. I'm loving the shabby bow look for Halloween! Scroll down for a video tutorial for this quick and easy bow.
Isn't that bow great??
My card has been entered in the following challenges:
I would love for you to leave a comment before you go.