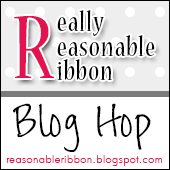 Welcome to the RRR May Blog Hop.
If you arrived here from
Amber's blog
, you are on the right track. If not, why not head back to the
RRR Blog
and start from the beginning so you don't miss any of the terrific projects.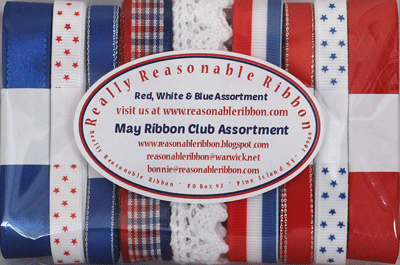 This month the
Really Reasonable Ribbon Monthly Ribbon Club Assortment
is a fun Patriotic themed mix. I just love mixing red, white and blue together in a project! If you are not a member, you are missing out!!
JOIN TODAY
and begin your subscription with this gorgeous assortment.
While a couple of the ribbons are Patriotic prints, the rest can be mixed and match for other projects. My birthday card is red, white and blue, and it's great for a summer birthday. I always think of red, white and blue as fun summer colors as well as Patriotic.
This one really has that 'WOW' factory with the fun little fins of twisted ribbon. It's a favorite!
I would love for you to leave a comment before you go.