Boy I hope so. Finally we have a sunny day and it might even get in the lower 60's. Woohoo!! It's been a long time coming. I can't wait to throw open all the windows and let some warm air flow through the house.
Today I'm sharing another birthday card. It seems like no matter how many I make, it's never enough. Daisies and yellow say 'Spring' to me, so that is my theme for today.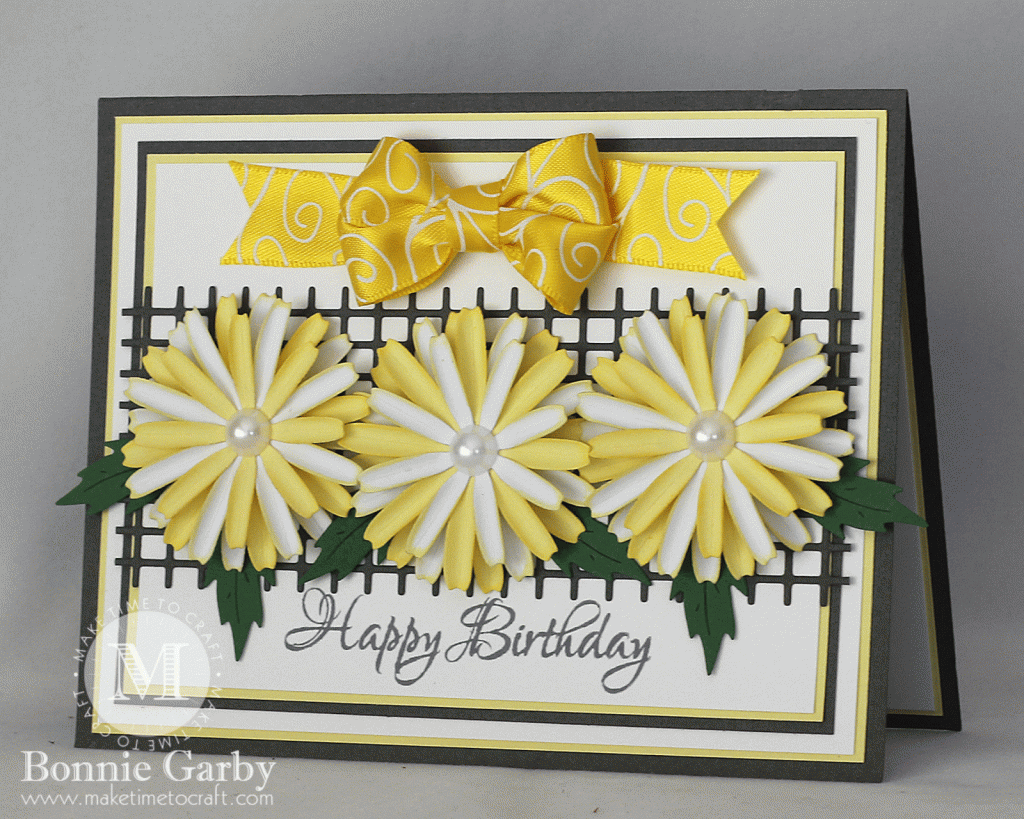 This card features the magnificent Shasta Daisy die and Burlap Border die, both from Cheery Lynn Designs.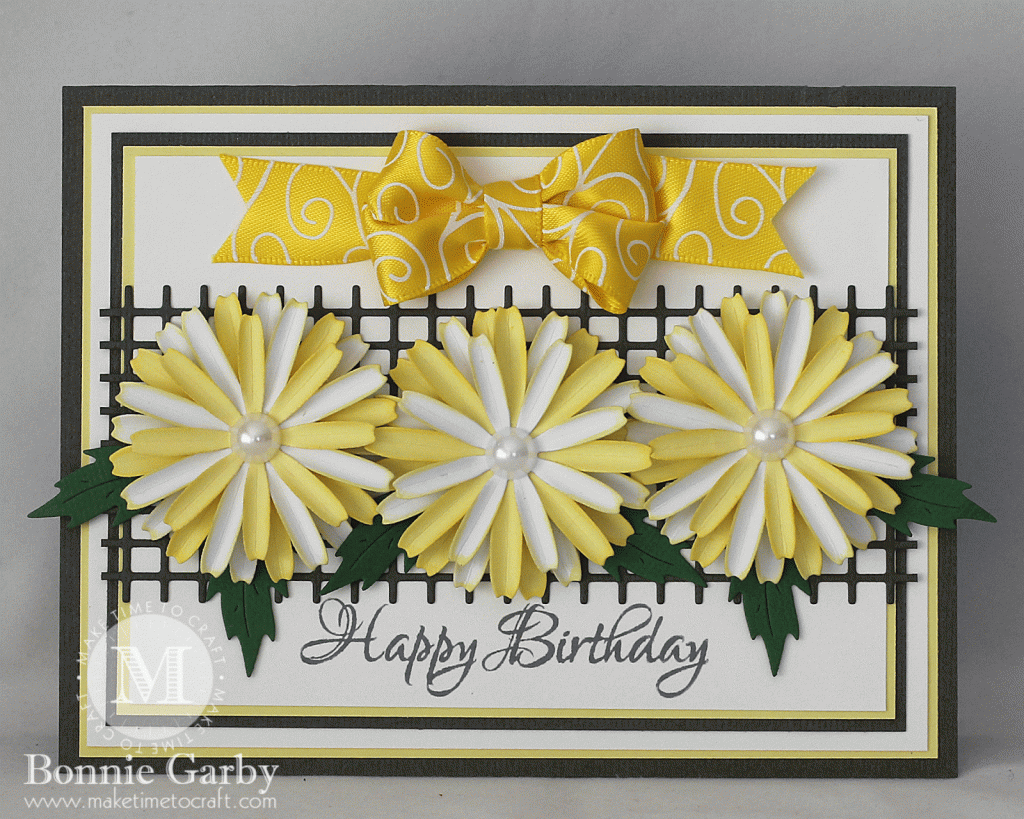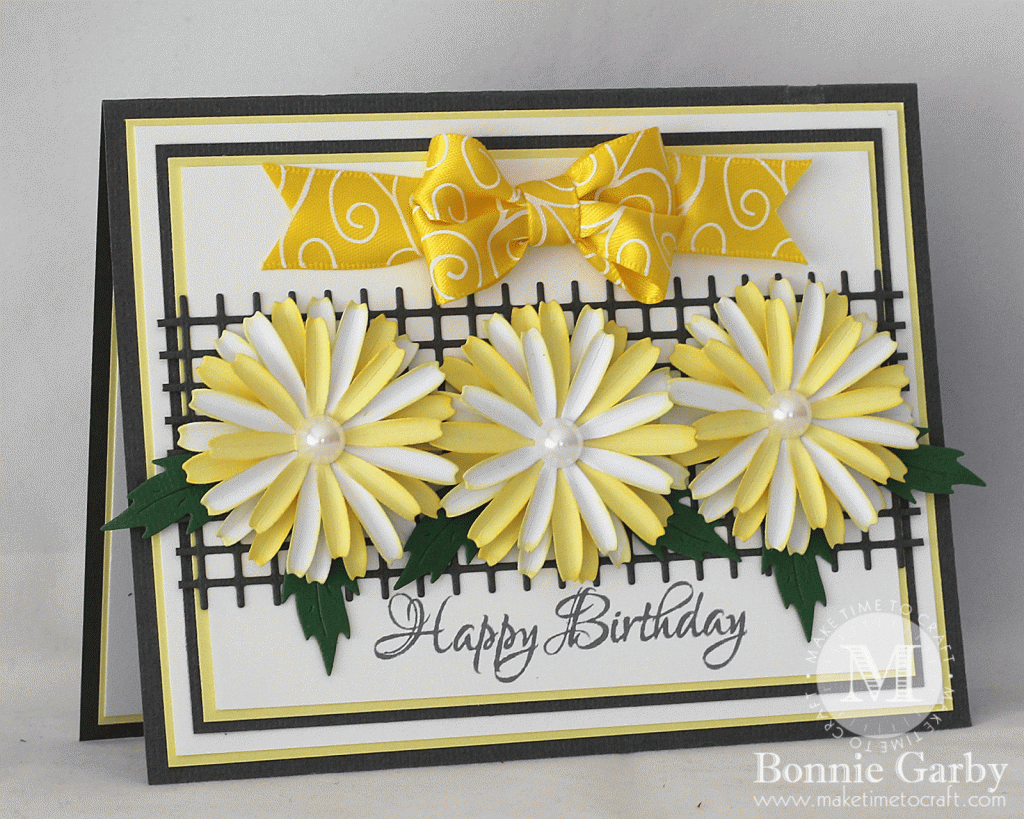 I have entered my card in the following challenges: