Hi friends. I'm hopping on with a quick card on this gorgeous Spring day. I'm sitting in my studio with the windows wide open enjoying a wonderful warm day – finally!!
I couldn't resist playing along with the Cheery Lynn Designs Challenge this week since the theme is Pretty in Purple and purple IS my favorite color.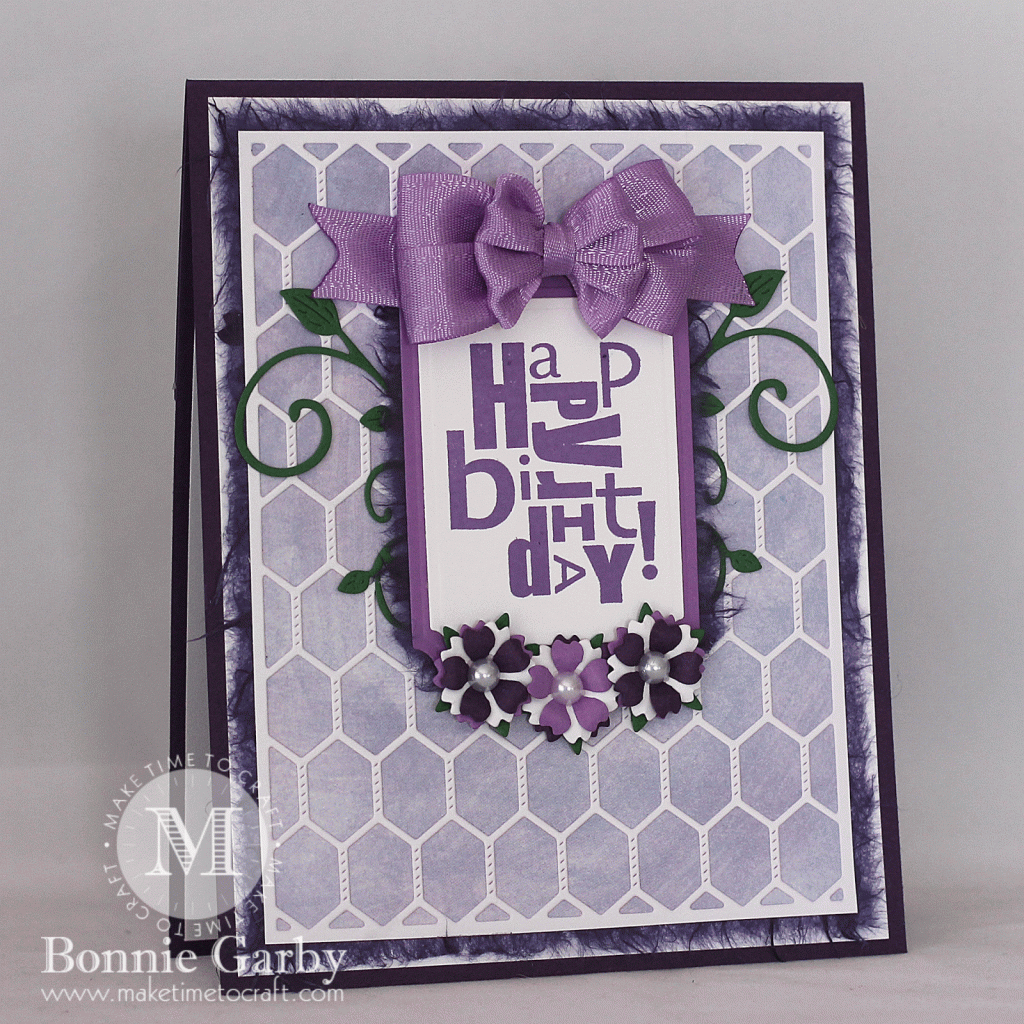 I used the fun chicken wire frame die from Cheery Lynn Designs for the background and embellished with pretty Sweet Christine flowers and mini fanciful flourishes. The fabulous Happy Birthday word are stamp is an 'oldie' from Stampin' Up. I love me some word art stamps!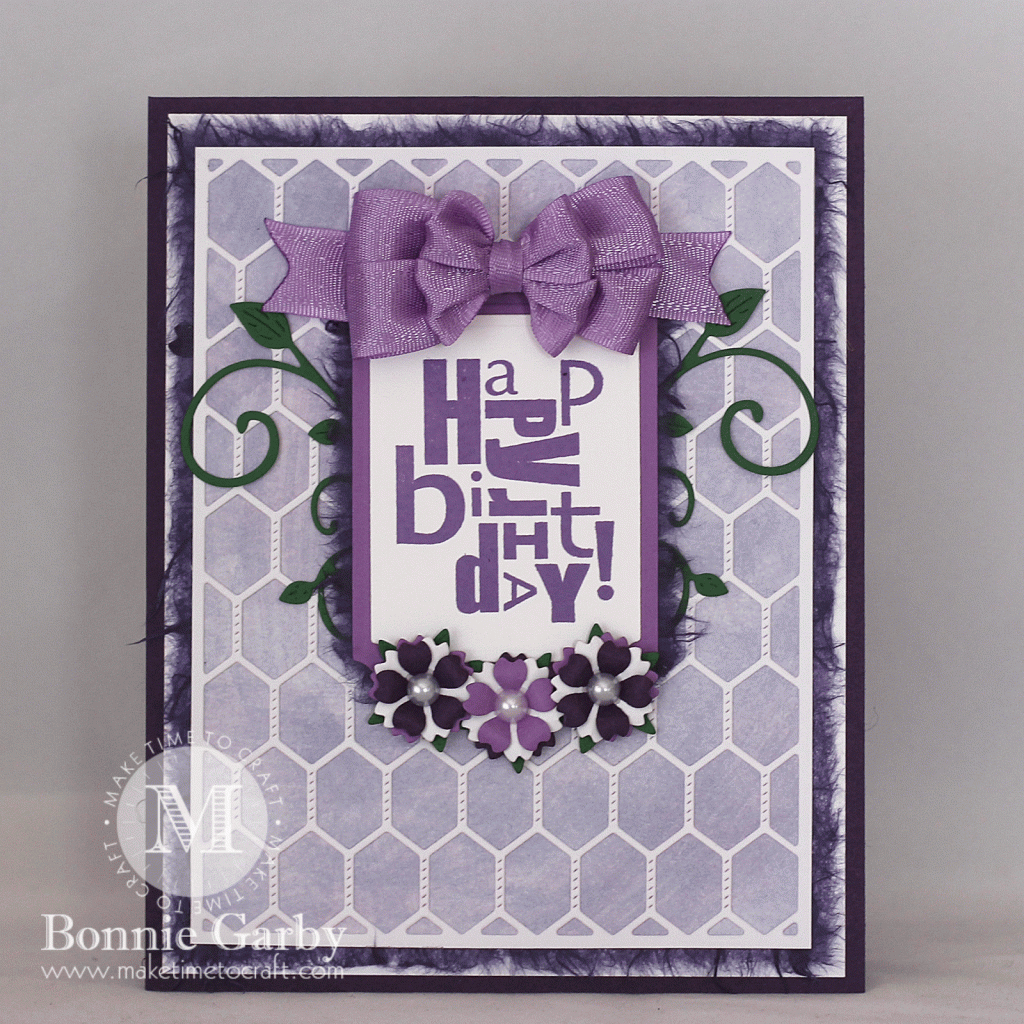 I'm entering my card in the following challenges:
Thanks so much for stopping by. I hope you are enjoying a wonderful weather weekend as well.