Hey everyone. I hope you all had a wonderful Christmas. Now a few days to relax a bit before real life starts up again……
I'm playing along with the Cheery Lynn Designs Challenge again this week and the theme is Anything Goes.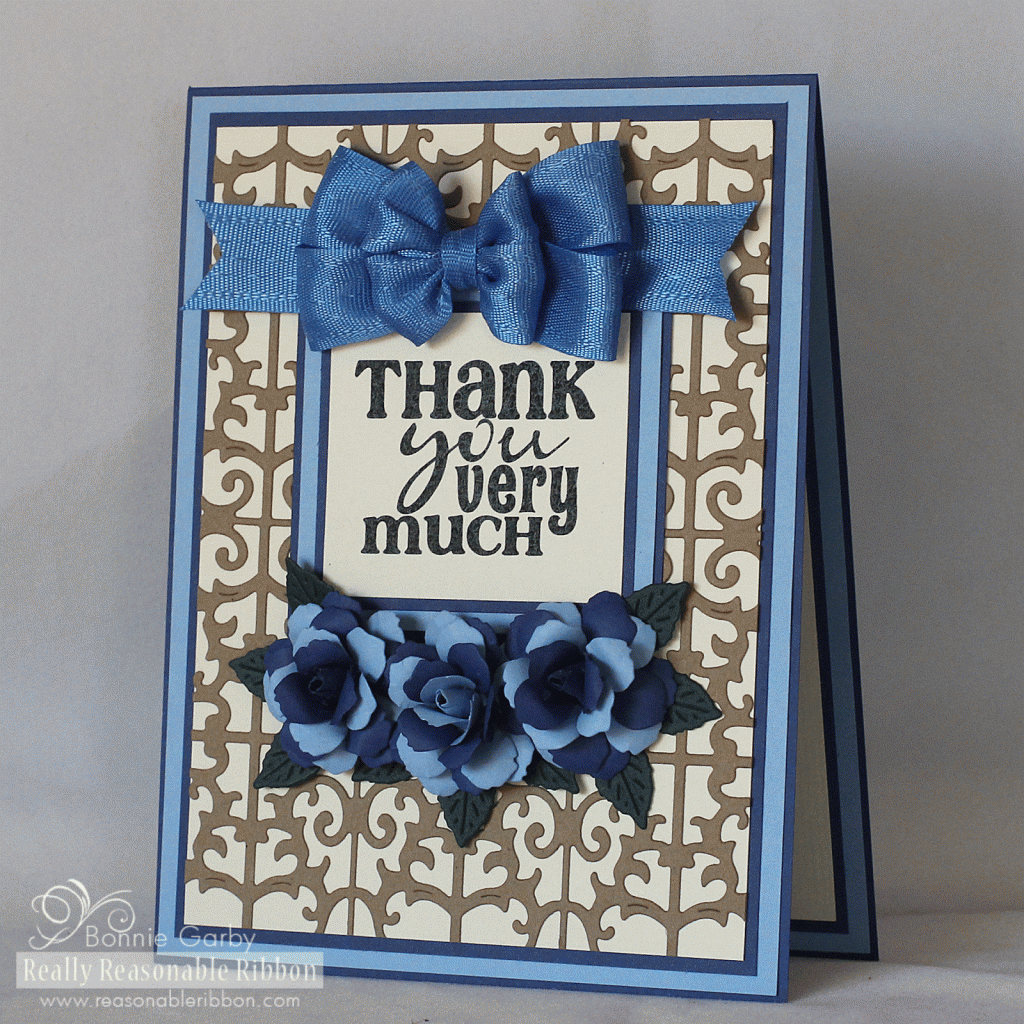 Since I don't have a huge collection of Cheery Lynn Dies (yet), I have to make the most of the ones I have. The beautiful background made of kraft color paper was made with the small inner piece of my Alpine Flourish Doily. I cut the kraft paper piece a little larger than needed and I then ran the die through the machine, moved it over next to the first cut and continued this way until the whole piece was cut. I then trimmed it down to my desired size.
Those beautiful roses are made with the Tea Rose Medium Die – one of my favorites. I just love making paper flowers, so stay tuned for more in the upcoming weeks.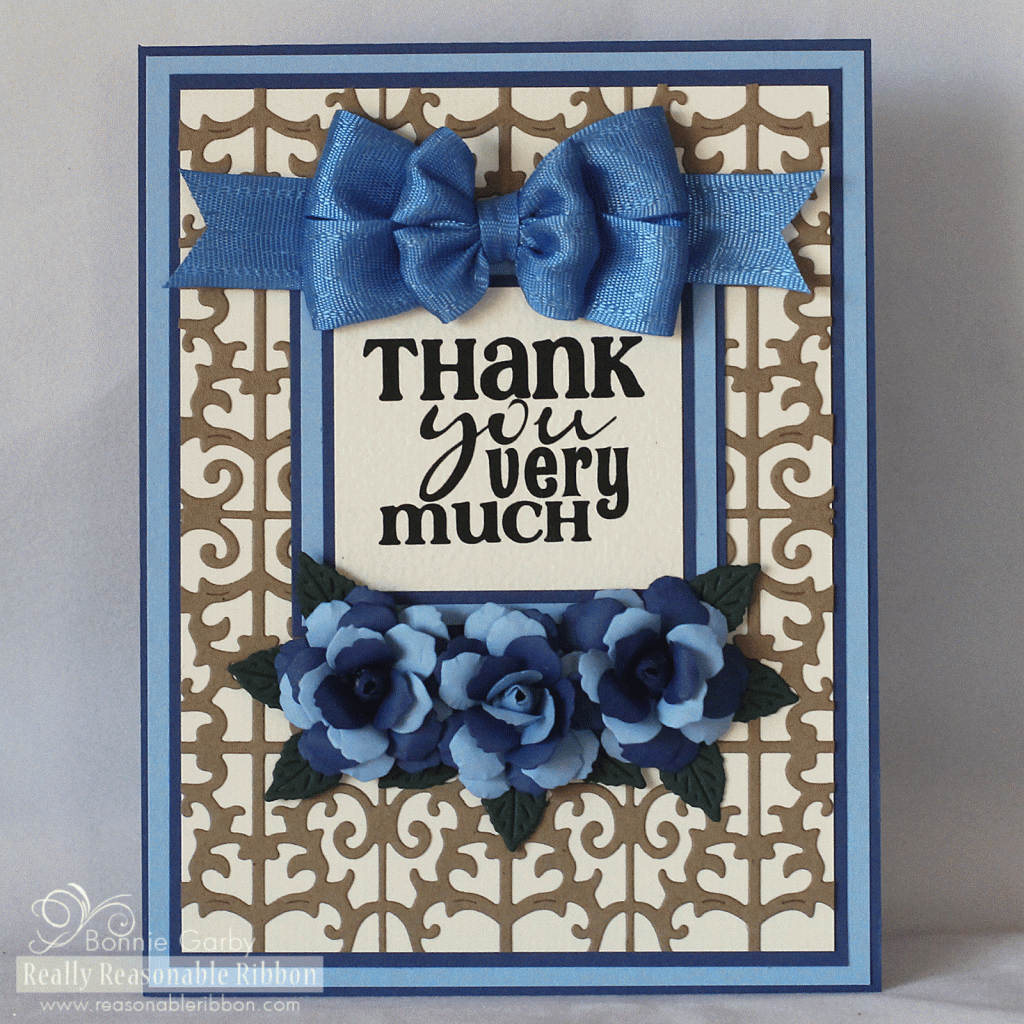 And of course my beautiful bow is made with one of my favorite ribbons – Delicate Stitched Satin in Royal Blue from Really Reasonable Ribbon. It was created with my Bow-it-All V2.0.
My Thank You sentiment is a digital stamp from Create with TLC.
I'm entering my card in the following challenges:
Cheery Lynn Designs Challenge 164 – Anything Goes
Challenge Up Your Life #5 Kraft Cardstock
C.R.A.F.T. Challenge 291 Anything Goes
Creative Knockouts #69 Anything Goes
Word Art Wednesday #163 Anything Goes
Sister Act Challenge #87 Anything Goes