Wow, I'm on a roll with posts this week, huh? I've actually had the pieces for this card on my desk all week and just have not found time to assemble them. Today I'm playing along with my favorite challenge over at Cheery Lynn Designs. I just love all their dies and I'm feeling the need for another order, pronto!!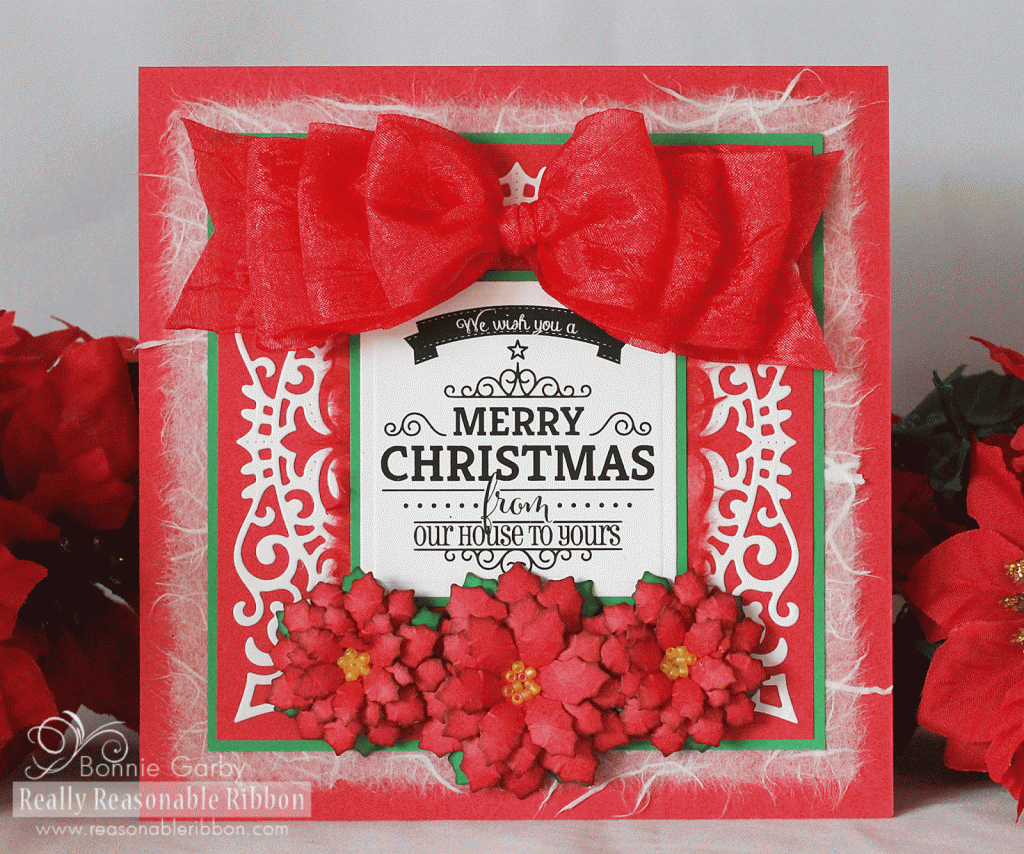 Now, I'm not usually one for a really large bow on a card, but I gave it a try on this card. What do you think? Too big….or is it okay?
Isn't that square Scandinavian Doily from Cheery Lynn Designs gorgeous? AND the new Stick It adhesive sheets from Ken Oliver are absolutely fabulous for intricate die cuts like this. You adhere this product to the back of your cardstock before you cut it and then peel and stick. The best part is you can reposition it for a short time in case you need to adjust. LOVE THIS STUFF!!!
-Also note that I was able to work in some of my large hoard of mulberry paper on this card too. I have some white and red on there. Woohoo!!
I'm entering my card in the following challenges:
Supplies
Ribbon: Really Reasonable Ribbon
Dies: Cheery Lynn Designs Royal Scandinavian Doily and Poinsettia Strip
Digital Stamp: Create with TLC
Other: Bow-it-All Tool, Mulberry Paper, 11/0 yellow seed beads, Stick-it Adhesive Sheet