Hello everyone and MERRY CHRISTMAS!!
It's crunch time – lots to do, but I just wanted to pop in quick and wish you all a Merry Christmas and share my annual Christmas card.
Of course I had to add a little ribbon accent from Really Reasonable Ribbon. Who can resist!! I used 5/8″ Red Satin Swirls Ribbon. I simply tied a knot rather than making a full bow in order to keep things flatter for mailing.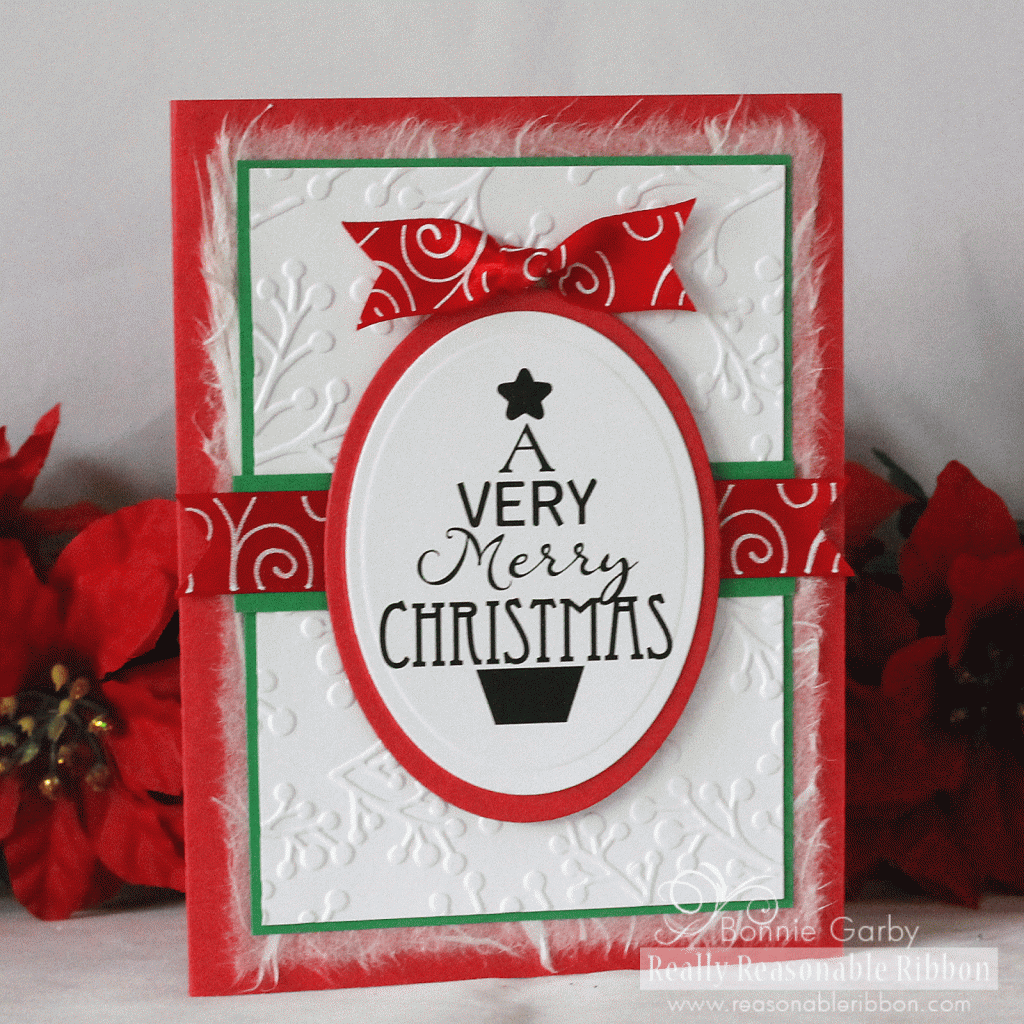 The beautiful pop-up interior was made with my Silhouette Cameo. I just LOVE this machine. What a time saver. I have been making elaborate pop-up Christmas cards for years and believe it or not, I used to cut them all out by hand with an exacto knife. 🙂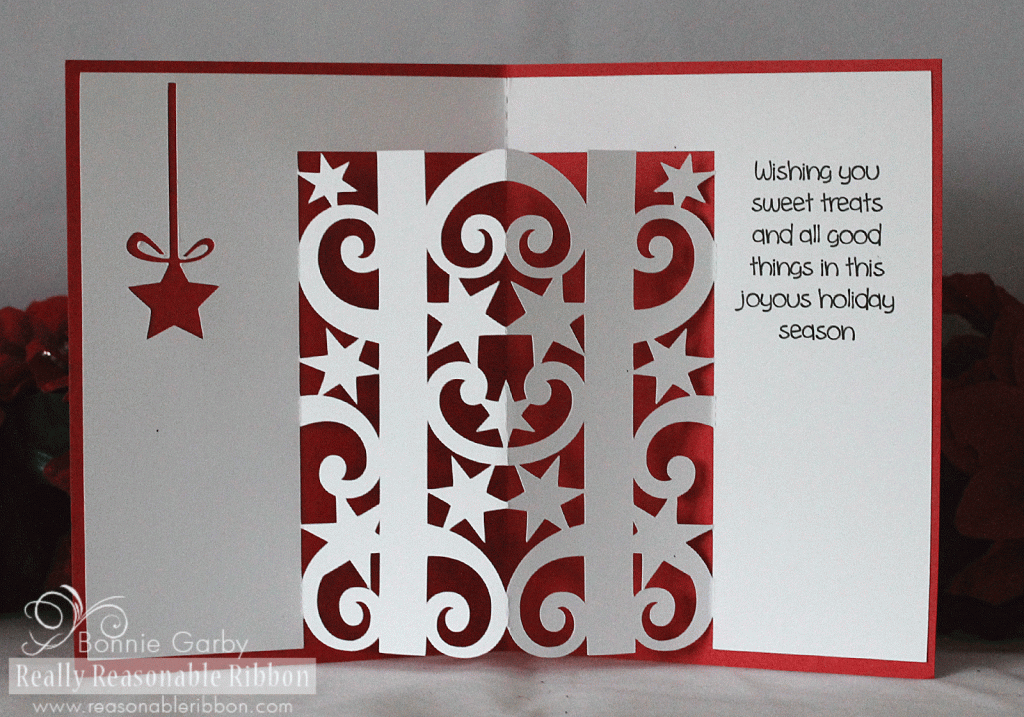 I wish you all a very Merry Christmas. Enjoy your families and eat lots of cookies!!