Hi everyone. I'm racing in at the last minute to play along with my favorite challenge on the Cheery Lynn Designs Blog. This week the theme is Tag, You're It!
So, off I go to my Cheery Lynn Designs die stash and…… I have nothing tag shaped! Now what?? Well, take a square doily and make it rectangular – that's what! I used my Royal Scandinavian Doily and cut 1-1/4″ in from each side. I got rid of the middle and put the two sides back together, and voila – a rectangle is born. I also used my favorite new adhesive to adhere the doily cut to the background layer. Have you tried the Stick It adhesive sheets from Ken Oliver yet? These adhesive sheets are AMAZING!! They are super thin and there is no problem cutting through both the paper and adhesive with your dies. You adhere the sheet to the back of your paper, die cut as usual and then peel off the lining and adhere to your project. The BEST part of all is that it is designed to be repositionable for a short period of time so you can get your intricate die exactly where you want it. Love love love it!!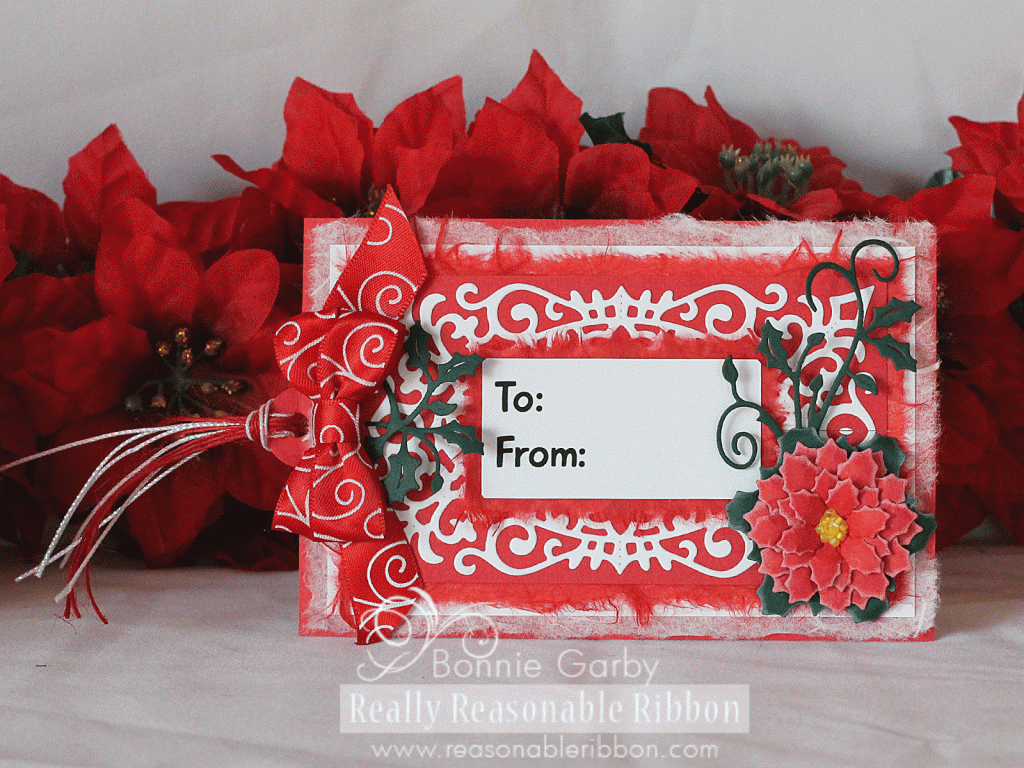 My poinsettia is made with the Cheery Lynn Designs Poinsettia Strip. I cut one of the large and medium size flower in green for the leaves and then three medium and two small in red for the flower petals. I inked all the edges with white ColorBox ink for a little accent. The middle is 9 or 10 little 11/0 seed beads from by beading days.
I also used one die cut of the Holly Flourish to get a little more green in there. I just pulled off some stems and placed them around the tag.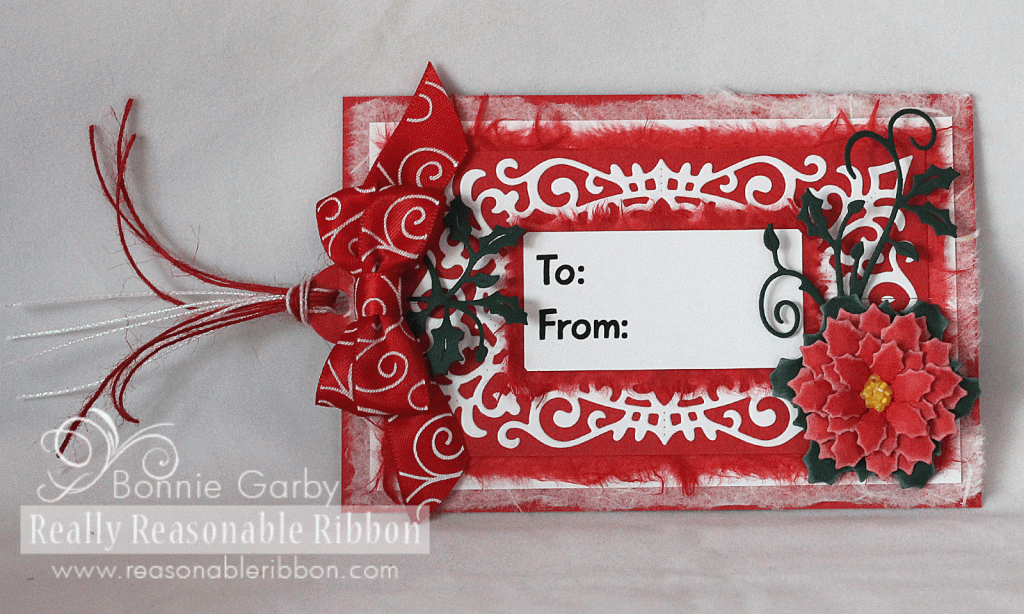 I'm entering my tag in the following challenges:
Thanks so much for stopping by today and have a great weekend.