Isn't that a wonderful sentiment for a card for a friend? I think so!
Since it's World Card-Making Day, I'm in my studio getting my craft on!
I'm sneaking in last minute to play along with the Cheery Lynn Designs Challenge #152 – Lace Theme. I used the Ankara Lace Border, Mini Fanciful Flourish Left and the Gardenia and Small Gardenia Dies. I just picked up my first dies from Cheery Lynn Designs and I just LOVE them.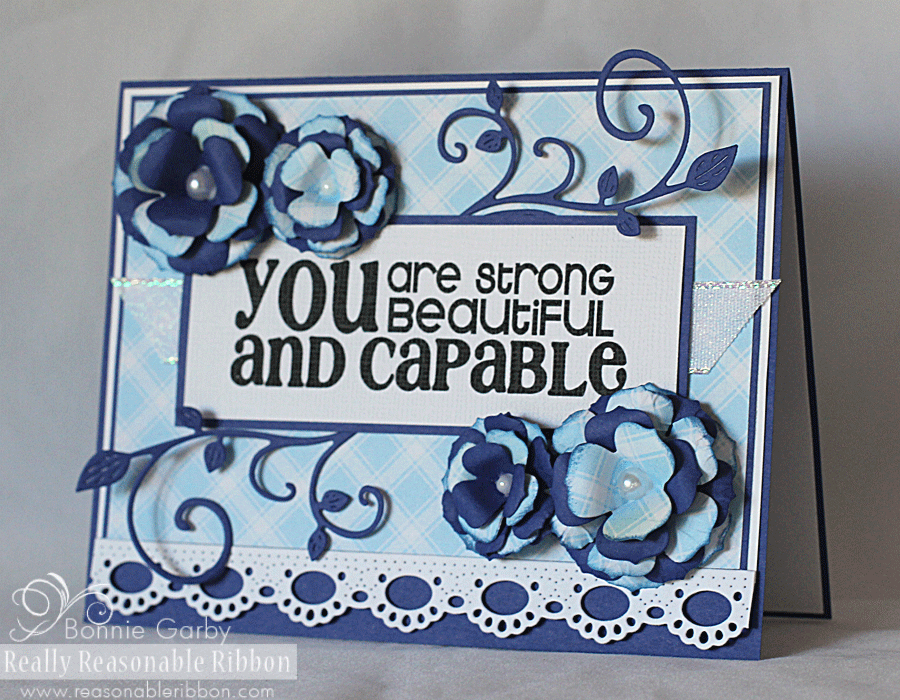 The sentiment on my card is from Create with TLC and I used a piece of very pretty and sparkly White Glitz Ribbon from Really Reasonable Ribbon.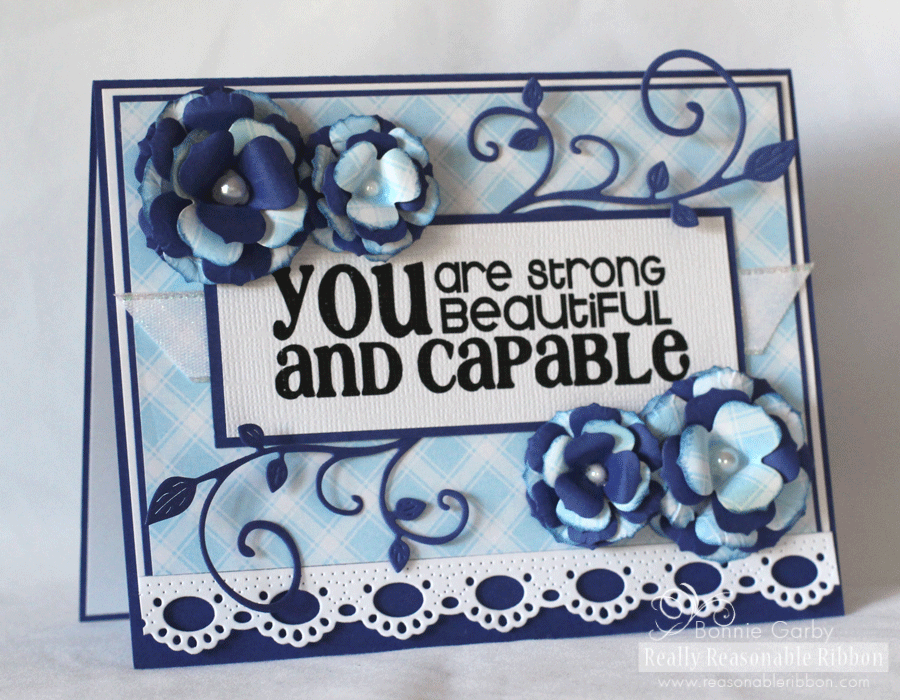 When I said 'sneaking in at the last minute', I wasn't kidding. See the glue that is still not quite dry in the upper left flower – well actually it's not dry on any of them…. Sigh. Anyone reading this is likely a crafter too, so I know you understand.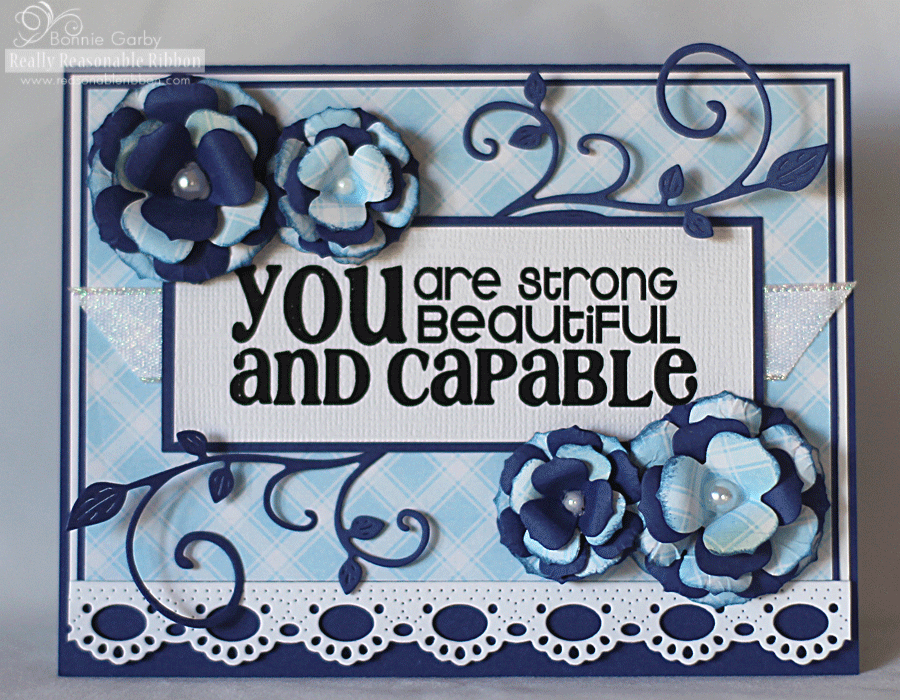 I'm entering my card in the following challenges:
Thanks so much for stopping by. Have a crafty day!