Hi there. It's time for another fun challenge over at the
Really Reasonable Ribbon's Ramblings Blog
.
This time we have a Sports Theme and don't forget to add ribbons or trims to your project.
So, my son Tom is doing triathlons now. I don't know where he got that from. Clearly NOT me! But he's doing very well, he's in great shape, and I'm so proud of him.

I made this card using a photo of him crossing the finish line in his last race. I was ringing that cow bell like a maniac. Hey, ya gotta have fun, right?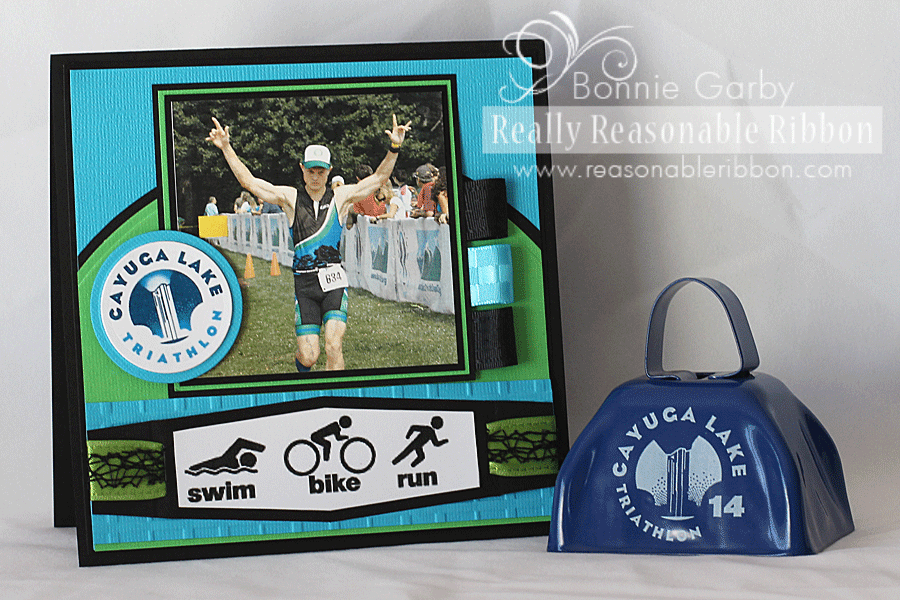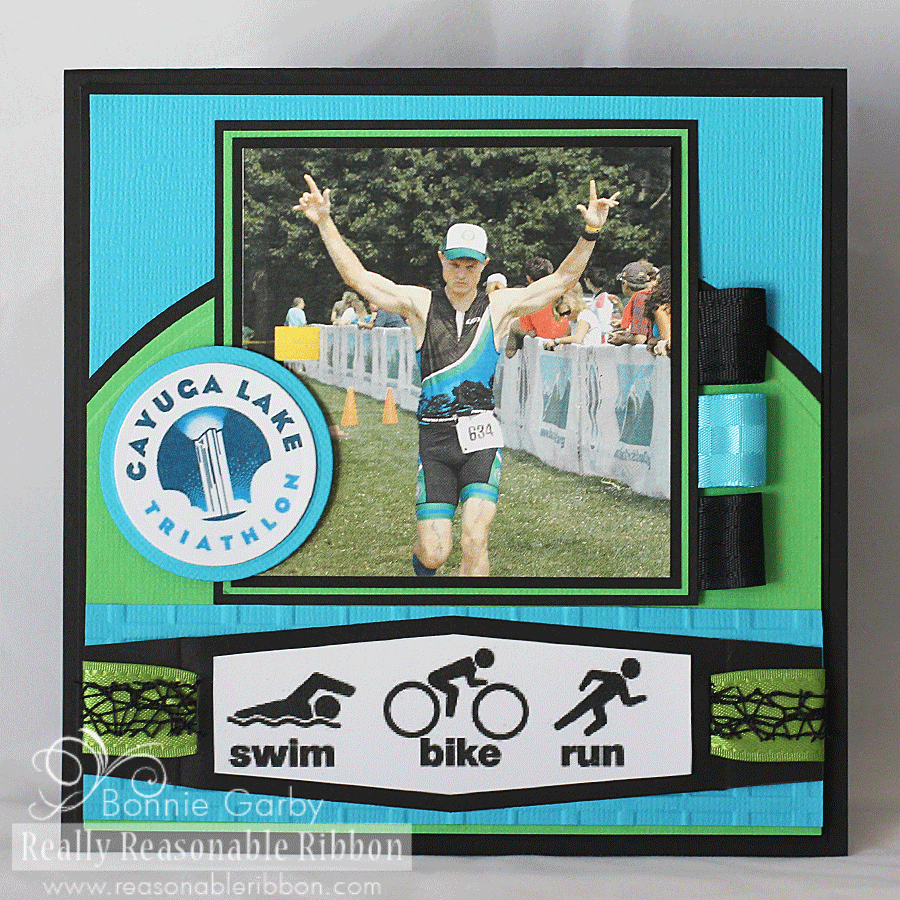 Thanks for stopping by!