Hi everyone. For those of you who have been following my kitchen renovation news here and on the RRR blog, I'm happy to report that it is 99% complete. Just some pesky little things are left, like window blinds and some sort of curtains or valance and other stuff like that.
So here are some comparison shots: (Please try to overlook my terrible photography!)
Old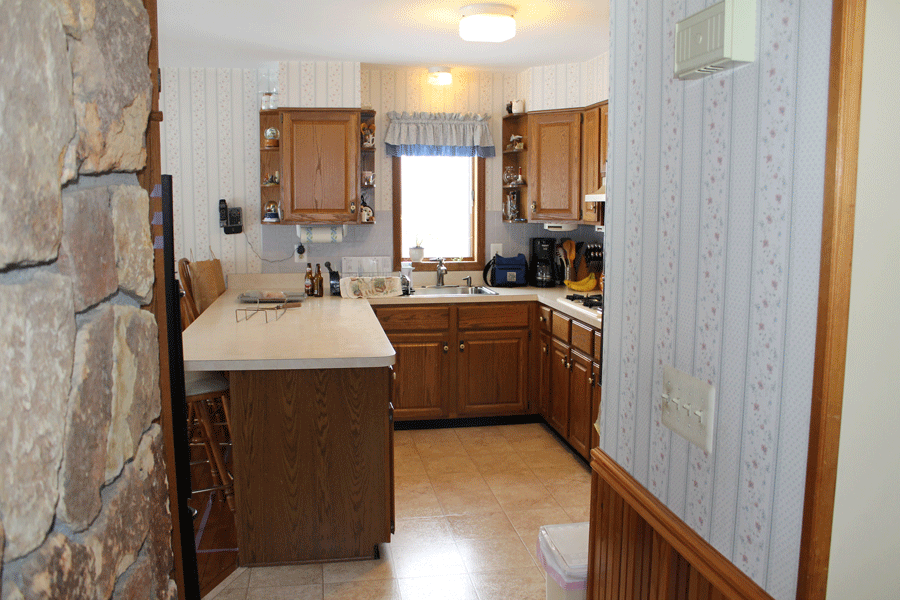 New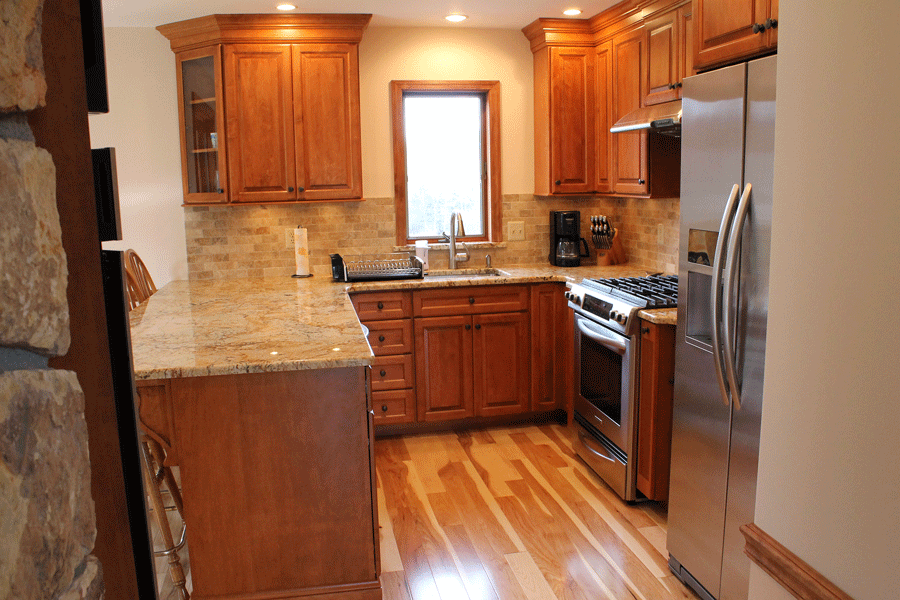 Old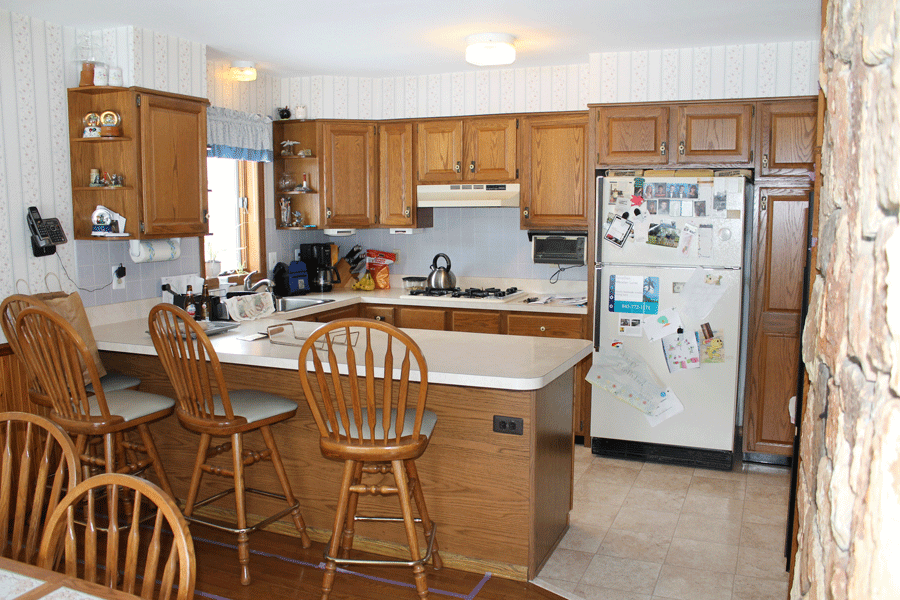 New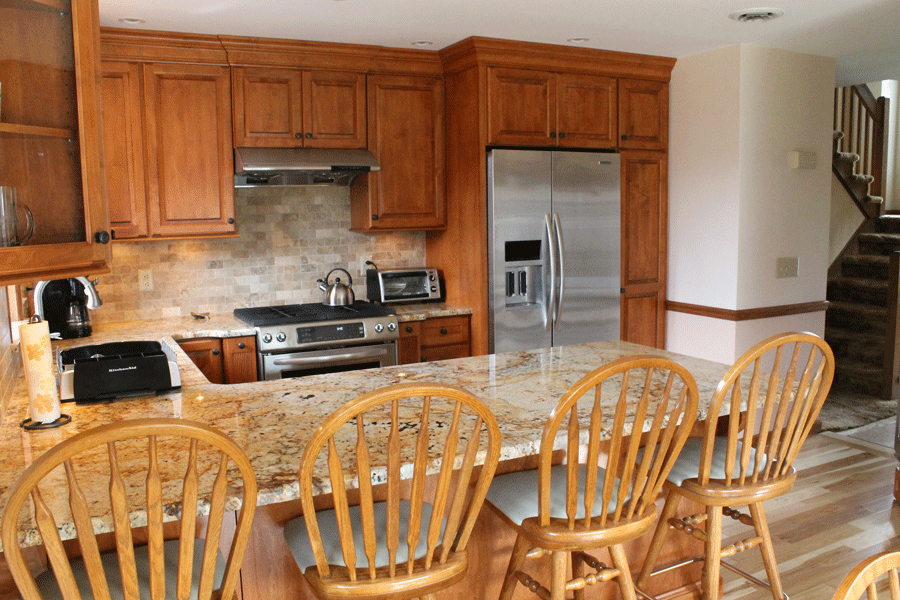 New from a different angle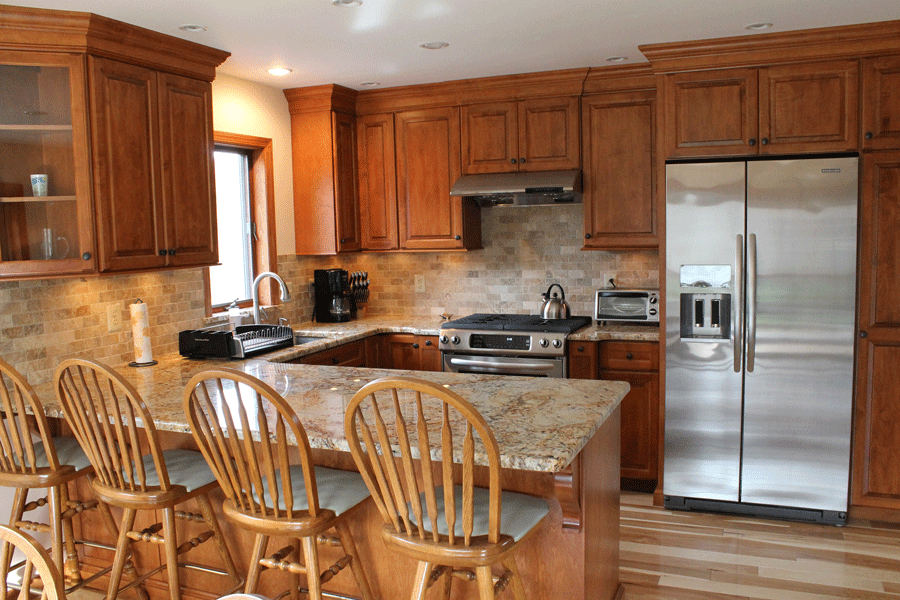 Old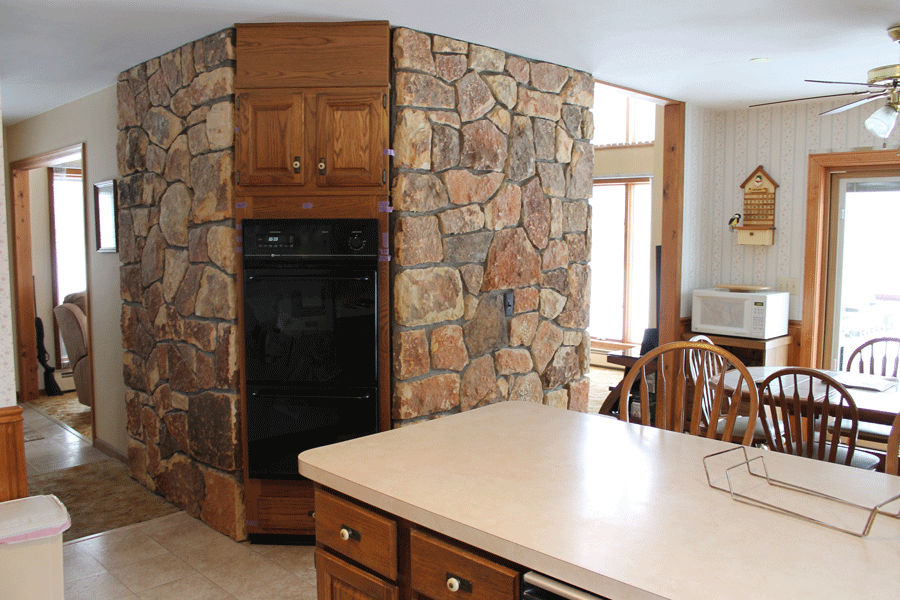 New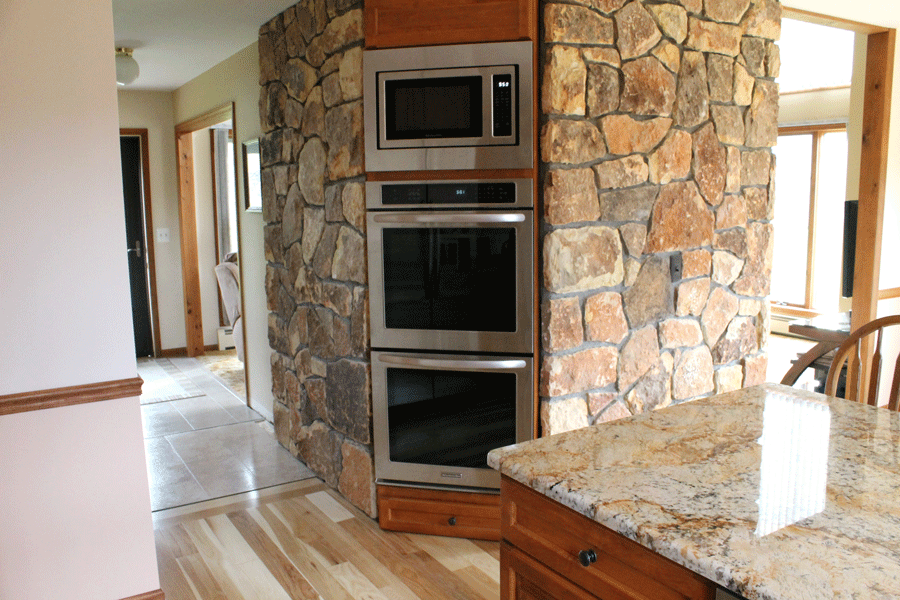 So, do you want a new kitchen now? lol Well, kitchen renovation is not for the faint of heart, but it sure is darn nice when it's done. It almost makes me want to cook!!
So now it's time to finish the hard wood flooring in the rest of the downstairs of the house. Since hubby and I are installing that, we decided to give ourselves a break until the entire kitchen was done. Now it's time to get to it!
~ Bonnie ~