Hi everyone. Today it's my pleasure to introduce you to the brand new Bow-it-All V2.0!!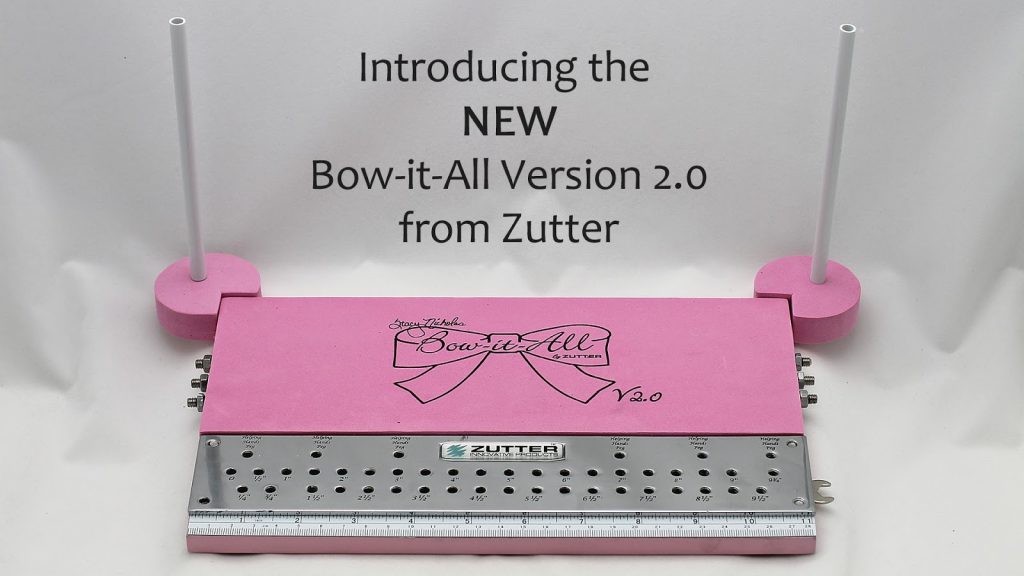 Features of the Bow-it-All V2.0:
This upgraded, elite version of the popular Bow-it-All Tool has increased capabilities as well as
beautiful design and durability details. Same versatile bow-making features as original Bow-it-All, plus:
Triple bow-making capabilities
Increased size options
Smaller sized board: 11" X 7"
Lighter weight: 1.9 lbs.
Integrated peg storage
Locking pegs and peg wrench
Inch and centimeter ruler
Durable tote included
34 page full-color, full size, step-by-step how-to manual
Chrome metal plate, raised epoxy Zutter logo!
Most of you already know that I have been using the original Bow-it-All Tool since it came out and loving it!! I have a wide variety of
video tutorials
out for the Bow-it-All and will be adding more over the next few months as I play with my new 'toy'!
Below you will find and introductory video that will tell you all about the great features on the new V2.0.
So, you are convinced that you need this great new Bow-it-All V2.0 tool, hurry over to Really Reasonable Ribbon and purchase one today!! You will NOT be disappointed.
********************
Below are some fun Patriotic Tags I made with ribbon from the RRR May Ribbon Club Assortment and some digital tags designs from Floozieville on Etsy.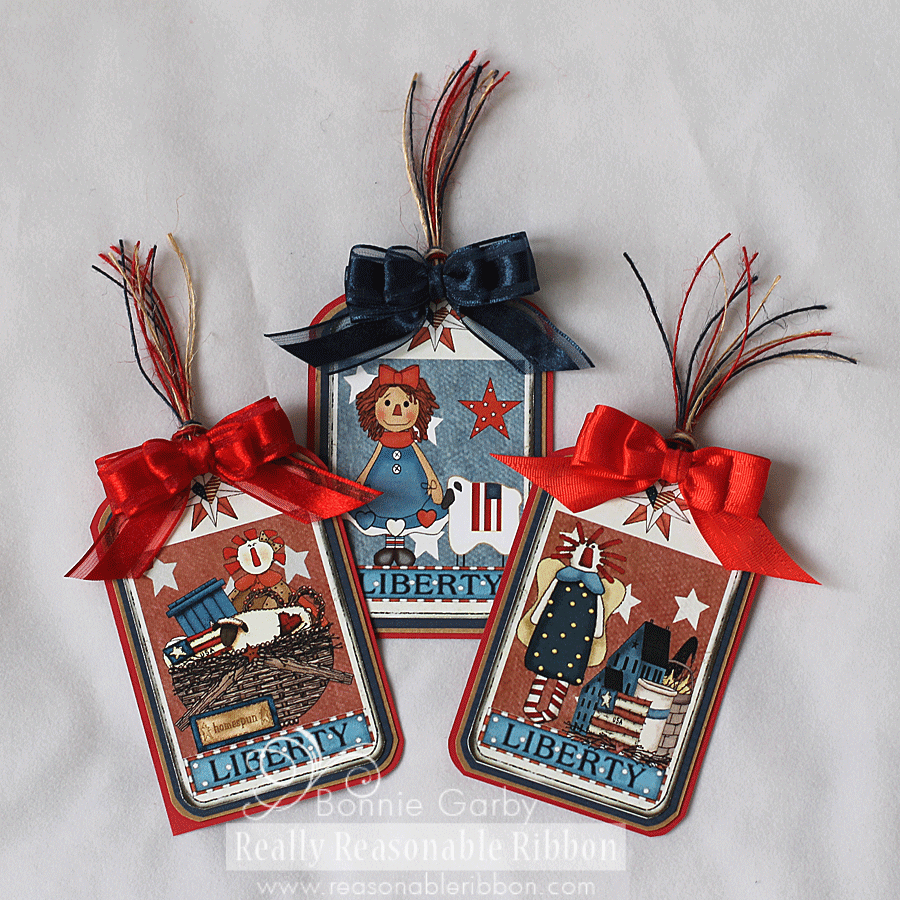 I'll have a video tutorial out real soon to show you how I made these smaller triple bows on my new Bow-it-All V2.0. Fun, fast and easy!!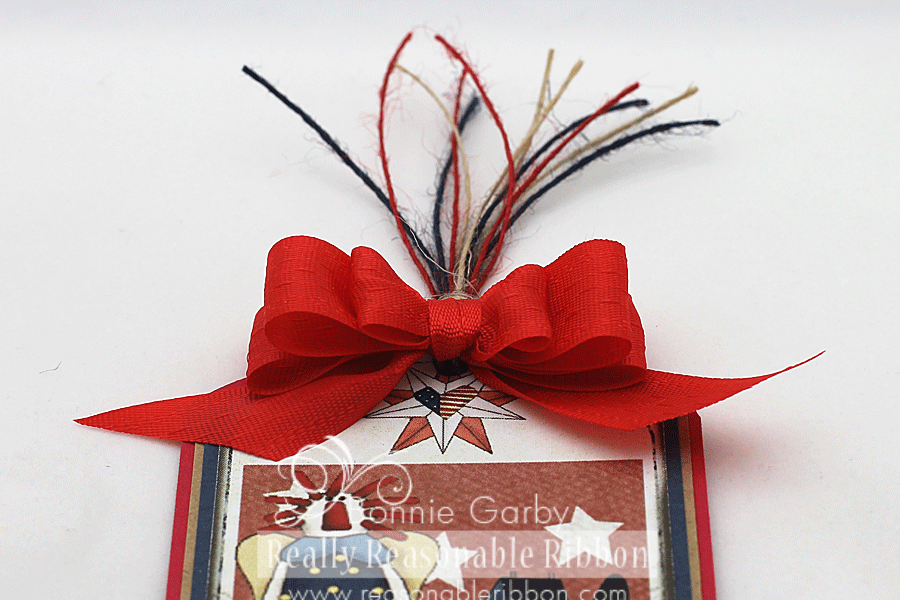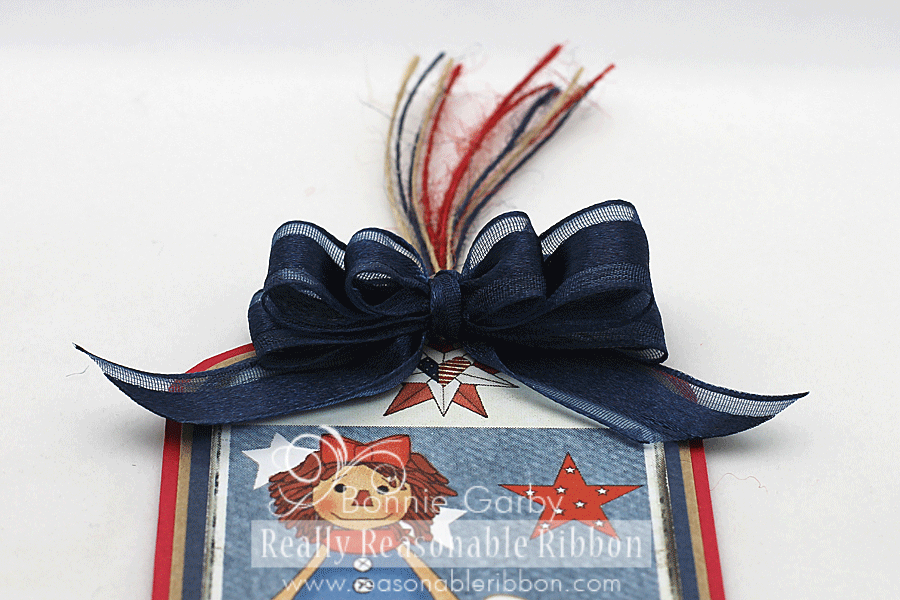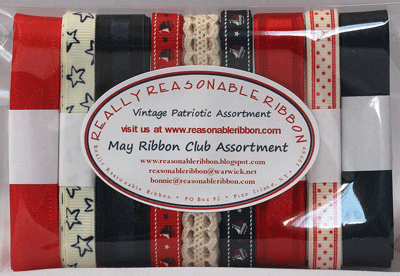 ~ Bonnie ~