Hello everyone. Today I'm kicking-off a block of posts where the Really Reasonable Ribbon DT girls will be showing their favorite ribbon organization ideas.
I hope you find some organizational inspiration!!
Be sure to head over to the RRR Blog each day through February 10th so you can see all the different ribbon organizing ideas that the girls share.
I'll kick things off with my ribbon organizing.
BUT, I must say that I don't organize and/or store much ribbon because I can just grab whatever I want whenever I want it from the RRR ribbon room.
Spoiled, I know!
But, I sometimes have spool ends of ribbon that I feel I will want to showcase in a upcoming post, so here is what I do.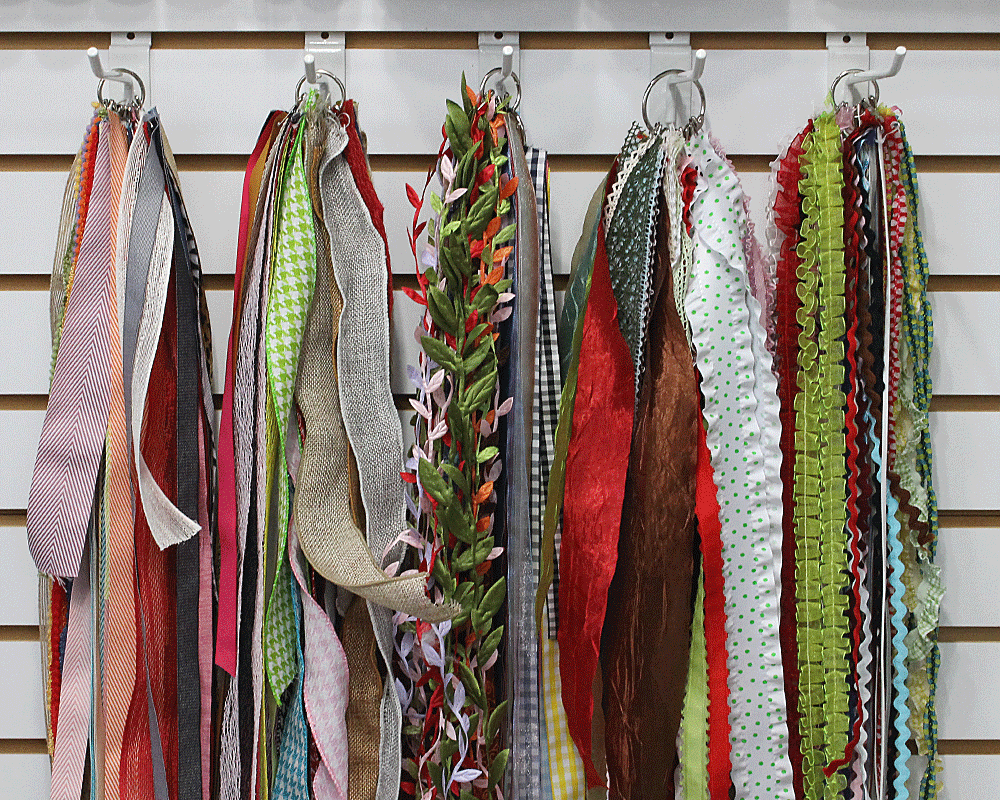 I actually got this idea from Trudy (one of our past DT members) when we did an organization block of posts several years ago.
I don't have a doorway or narrow area where I can put a spring-loaded curtain rod to hold the book rings (which would work really well), so I hang mine on pegs on my slat wall.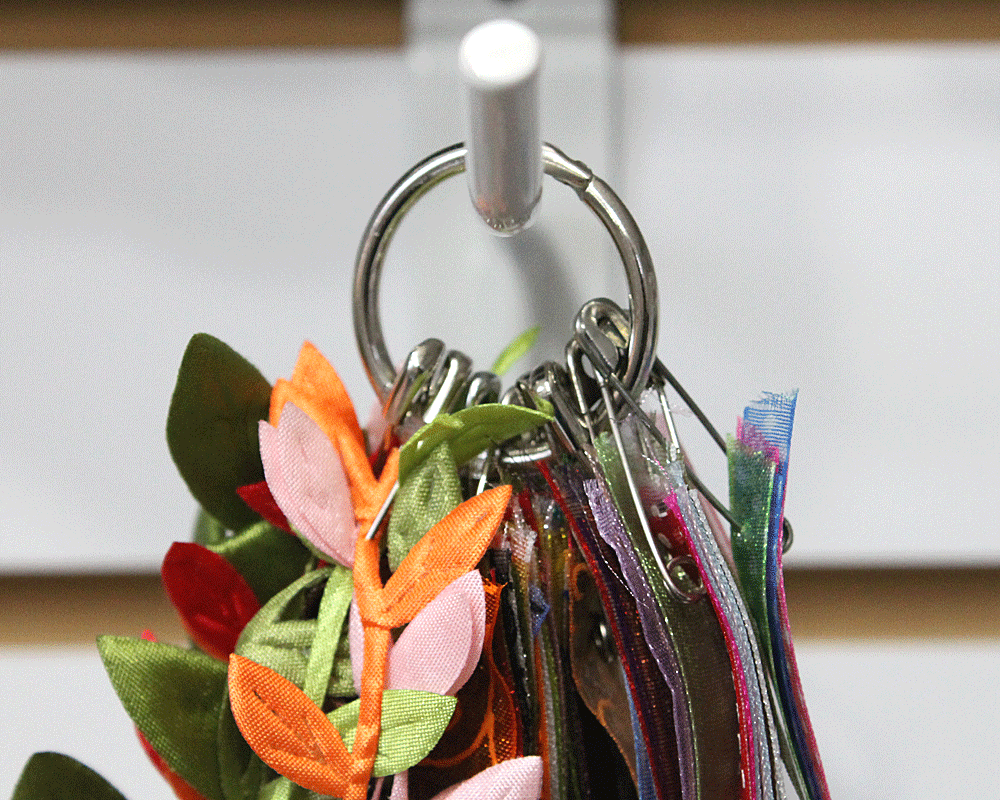 I organize mine by ribbon style, but organizing by ribbon color would work well too.
I add each ribbon to a separate safety pin and add them to the rings. Then, I just cut what I need from the end and I use it.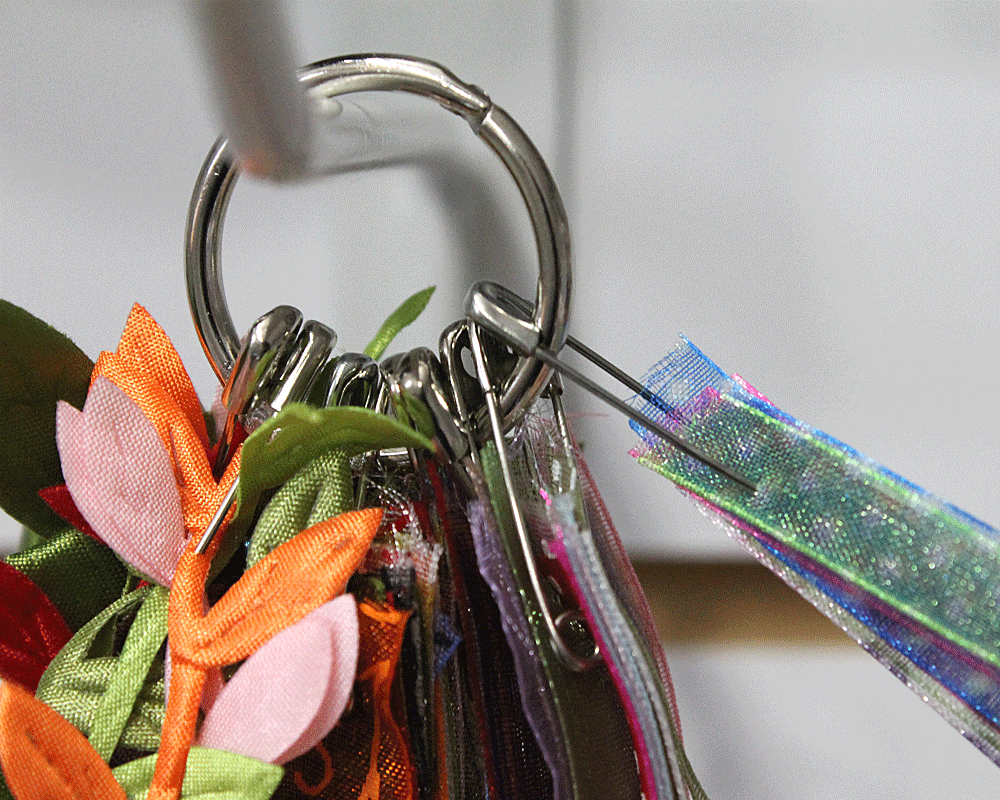 You could put each month on a separate safety pin. That way all the coordinating ribbons would still be together, and they would be out for easy access.
What do you think?
~~~~~~~~~~~~~~
And here is the other plan (my dirty little secret-lol).
Some of the ribbon ends up crammed in a plastic tote when I don't have the time for the little safety pins. But ya know, this works too…… 🙂
Nothin' a little ironing won't fix……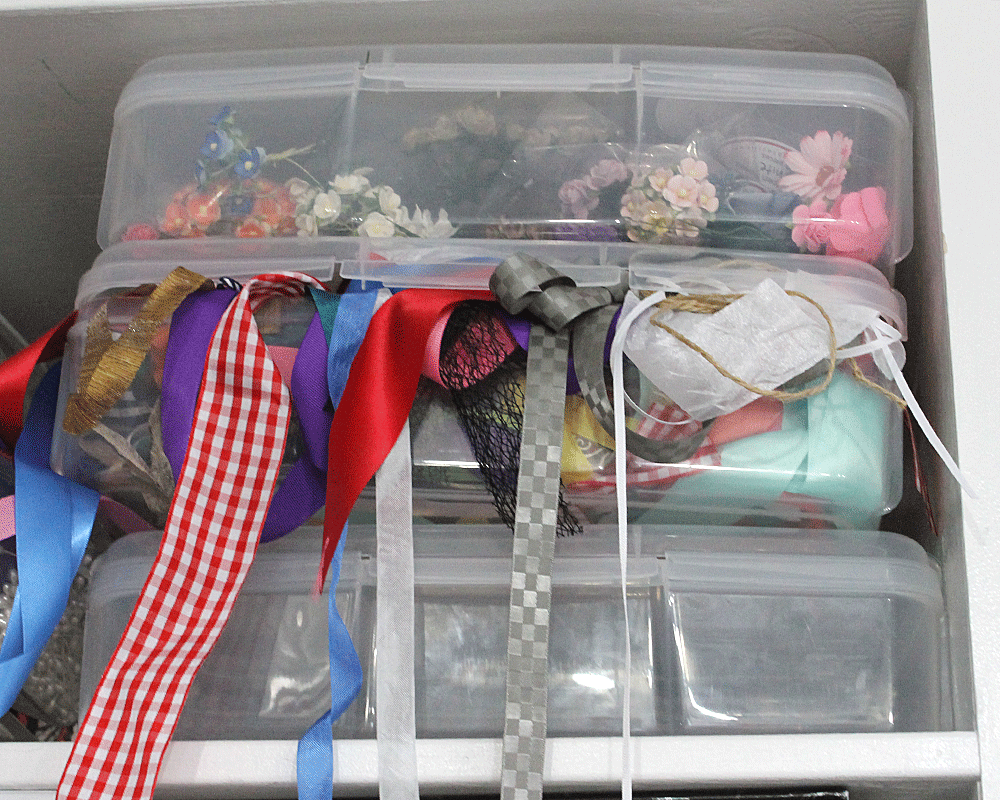 I'm sure the RRR DT girls will show you some fun and interesting ideas this week to get your ribbon stash under control.
~ Bonnie ~