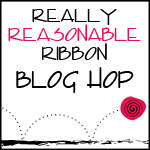 Welcome to the RRR January Blog Hop.
If you arrived here from
Cherry's Blog
, you are on the right track. If not, why not head back to the
RRR Blog
and start from the beginning so you don't miss any of the terrific projects.
This month the
Really Reasonable Ribbon Monthly Ribbon Club Assortment
celebrates
love
. I just love all the pretty pinks. Isn't it sweet??!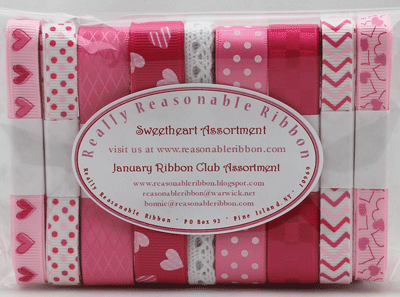 This month I decided to do a little weaving with some of the ribbons from the assortment.
I cut out a heart shape with my Spellbinder Heart Dies and then cut some short pieces of ribbon. I attached one piece at a time and created a pleasing weaving design.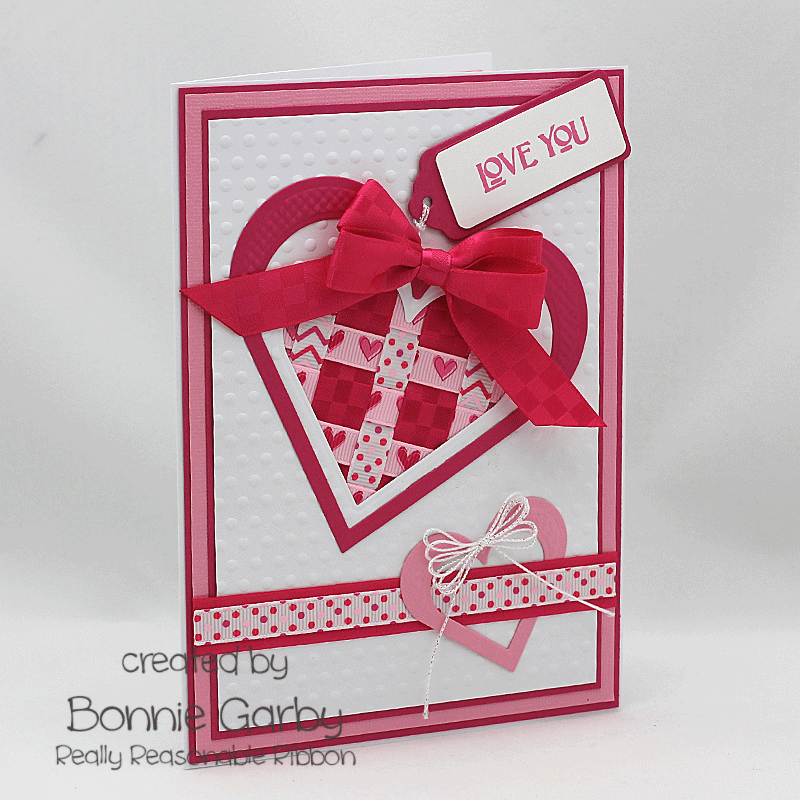 I topped it off with a pretty bow using my all time favorite crafty tool, my Bow-it-All from Zutter.
I also used the Bow-it-All to make the tiny little loopy bow at the bottom made from White Iridescent Metallic String.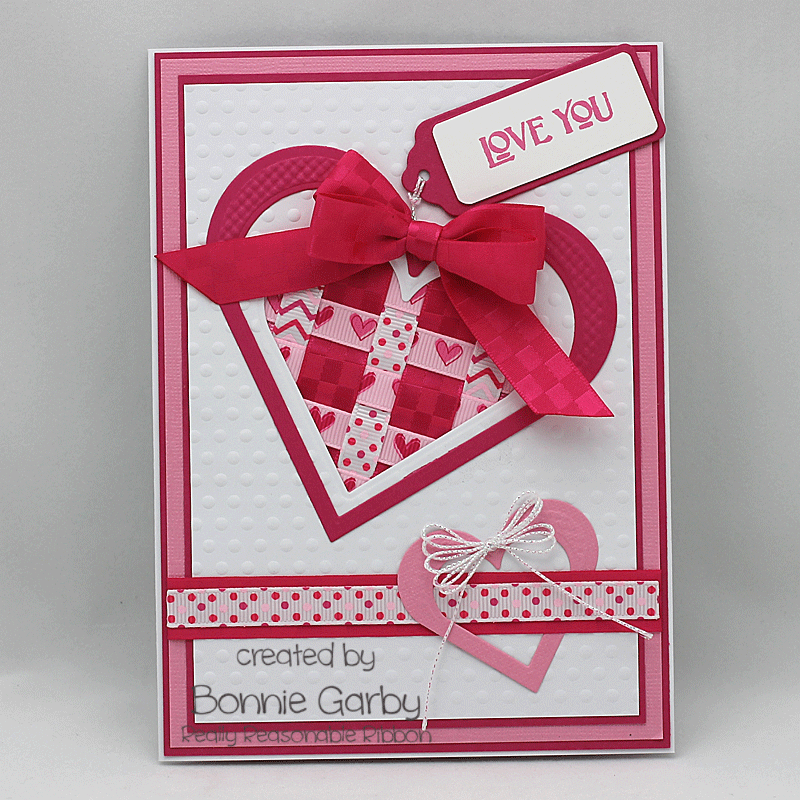 Here is a close up of the weaving.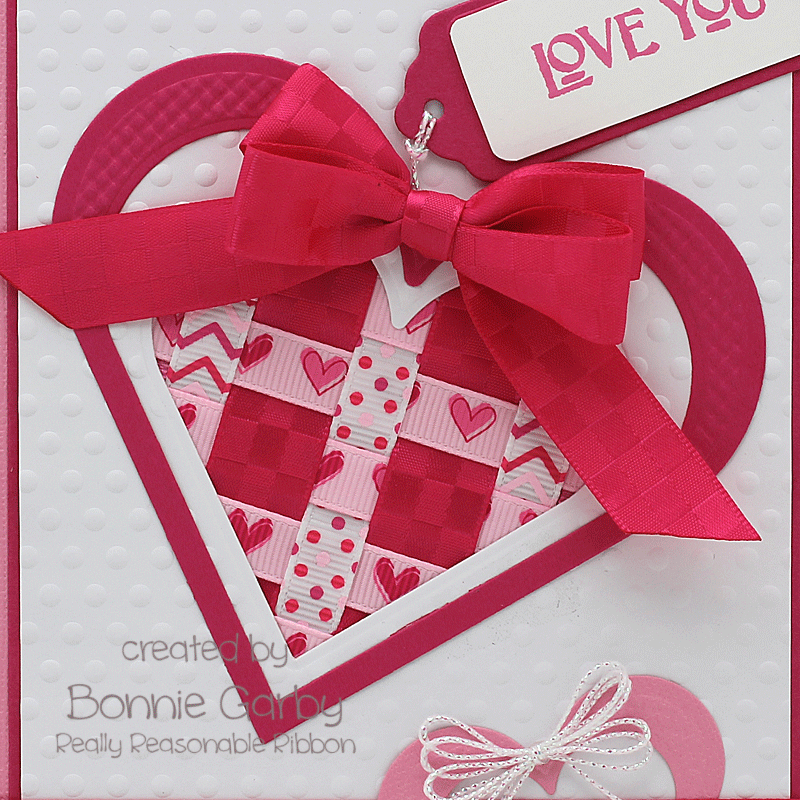 I added one piece of ribbon at a time and just secured it on the back with plain old scotch tape. Nuthin' fancy! 🙂
Thanks so much for stopping by today.