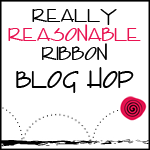 Welcome to the RRR December Blog Hop.
If you arrived here from
Cherry's Blog
, you are on the right track. If not, why not head back to the
RRR Blog
and start from the beginning so you don't miss any of the terrific projects.
This month the
Really Reasonable Ribbon Monthly Ribbon Club Assortment
is a pretty mix of icy winter blue, white and silver. Isn't it pretty??!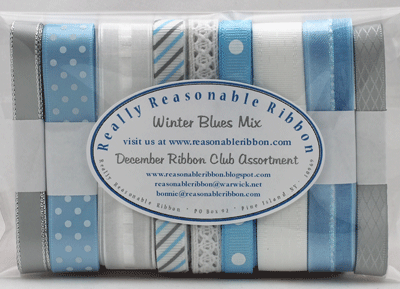 I started out with a fun winter themed card
and lots of 'ribbony' goodness from the December Ribbon Club assortment.
I used a great digital sentiment from Create with TLC Digital Goodness and my background was embossed with an embossing folder from Darice. My loopy bow was made using my
Bow-it-All Tool
.
(You can click on any of the photos for a larger view.)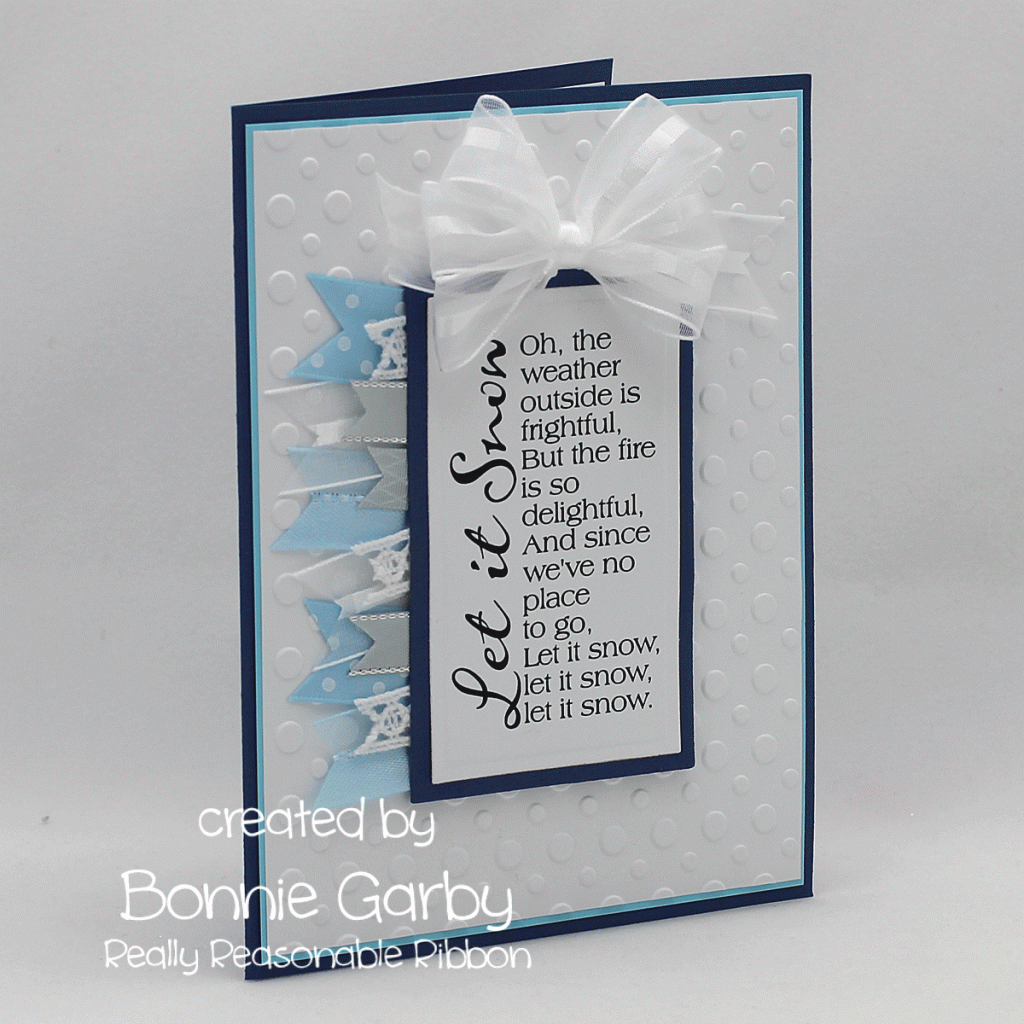 Next I used two of this month's ribbon styles to make an Easy Woven Headband. If you missed my Easy Woven Headband Tutorial, you can view it
HERE
.
I then made a loopy bow using a third style and my Bow-it-All Tool. The center is embellished with a
20mm Mulberry Rose
.
You can view my Video Tutorial for Embellished Bows
HERE
.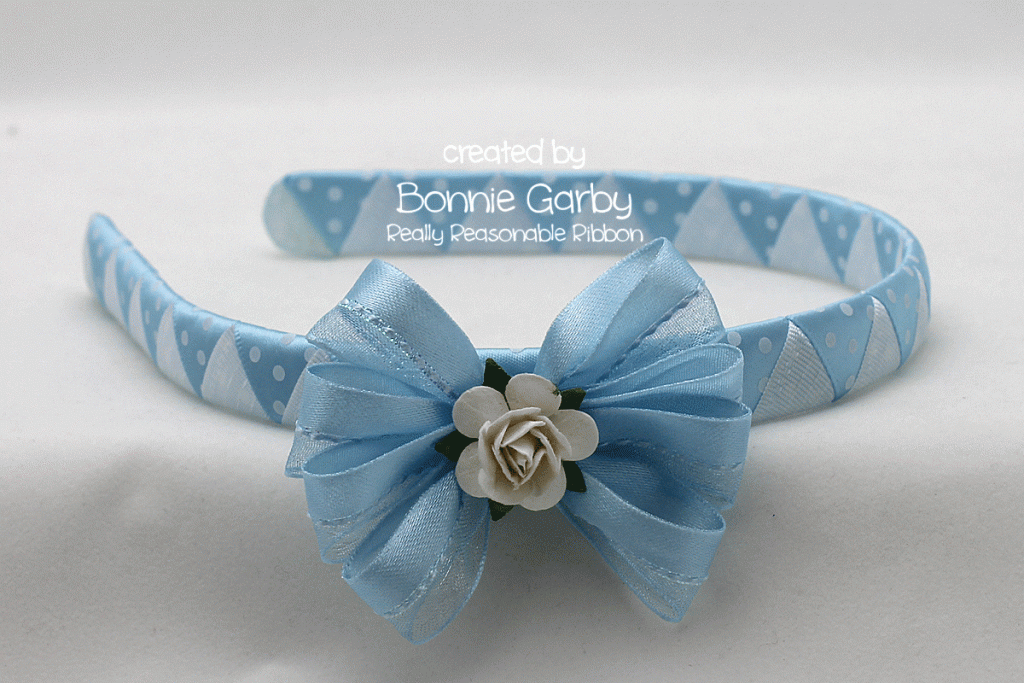 I added an
Aligator Clip
to my bow so it can be used on the headband or removed and worn separately. For use on the headband, just gently insert the clip into the weave at the location of your choice.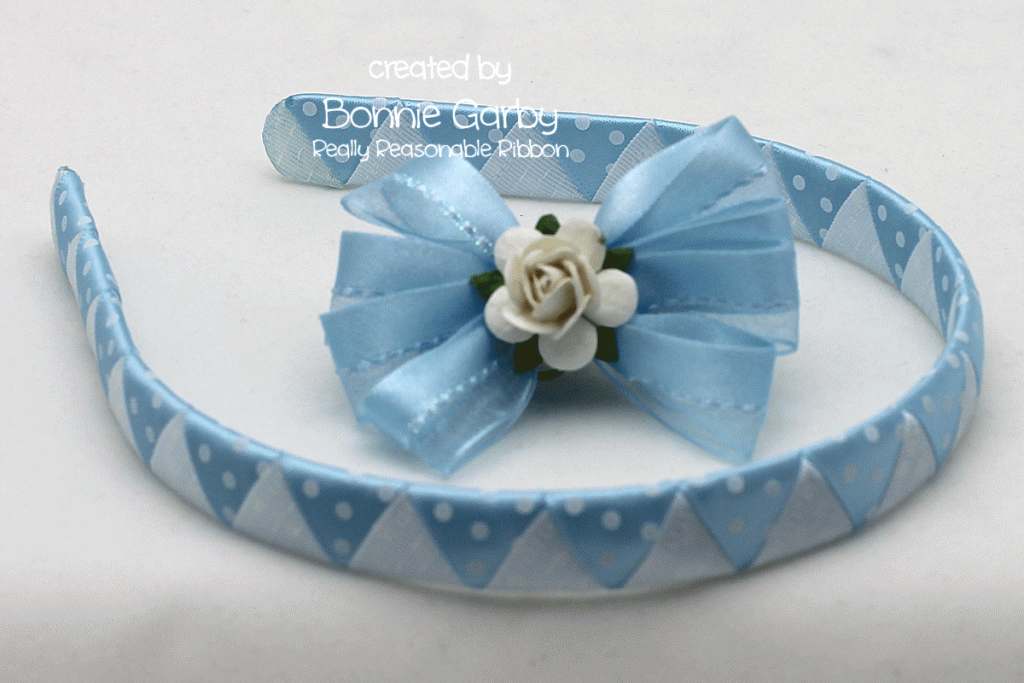 Way back when I was young and energetic, I made special Christmas ornaments each year to give to family members as gifts. Lately I just can't find the time (or enthusiasm). BUT, while looking for something else in my attic I cam across a big bag of jingle bells. (Don't even ask how long they've been up there!!).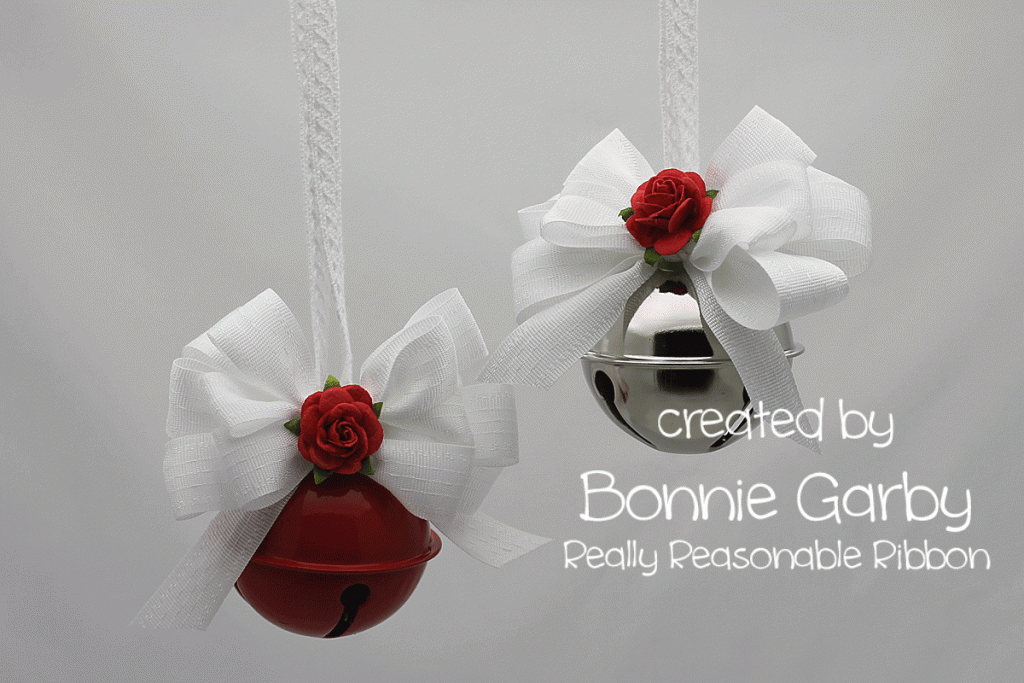 (click the photo for a close-up view)
I pulled them out and came up with this quick holiday ornament.
Simply make a loopy bow with the ribbon of your choice (I used the White Delicate Stitched Satin from the December Ribbon Club assortment) and add a pretty flower or embellishment of your choice in the center and glue to the bell. I used the Rachel White Crochet lace from the December assortment as the ornament hanger. I really like how it turned out!
Thanks so much for stopping by today.
~ Bonnie ~