Hi everyone and thanks to all who participated in the RRR May Blog Hop. Be sure to head on over to the Really Reasonable Ribbon's Ramblings Blog today too to see if you were out winner over there.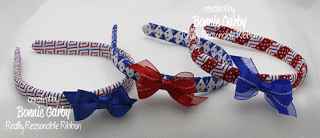 I have a winner for the three headbands picture above.
And my winner is……….Cheryl!!
Cheryl said:
Cheryl, please contact me at reallyreasonableribbon<at>gmail<dot>com with your full name and shipping address and I'll get your headbands right out to you for your daughter to enjoy!!
Thanks everyone!
~ Bonnie ~