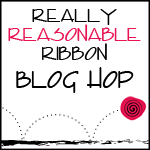 Hi everyone and Happy Mother's Day.
Welcome to our May Really Reasonable Ribbon Blog Hop.
If you arrived from Judy's awesome blog, then you are on the right track. If not, why don't you head over to the RRR Blog and start from the beginning so you don't miss any of the fabulous projects.
We have a really fun Hot Pink and Black May Ribbon Club Assortment to show you this month. Isn't it HOT, HOT, HOT?? What a fun way to build your ribbon stash so you'll always have the color you need on hand. Looking for a gift for a crafty friend? There are gift subscriptions available for 3, 6, 9 or 12 months available.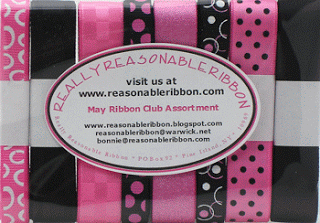 Since today is Mother's Day, I have two Mother's Day cards to show you.
For my first card I used the black sheer organza with satin center for the ruched strip down the middle and the hot pink with black satin swiss dots which I tied in a knot and v-cut the ends for a little different look. So easy too!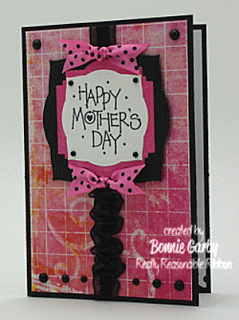 Challenges for this card:
For my second card I went with a strip of ribbon down the middle and a bow made using my BowEasy tool. I love the subtle sparkle of this hot pink shimmer satin.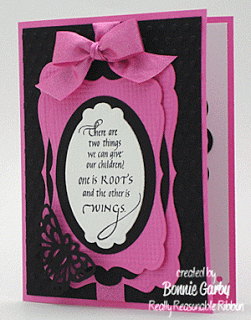 Here is a different view to show the dimension.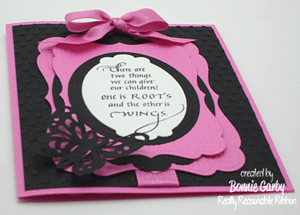 Challenges for this card:
Thanks so much for stopping by. 🙂
~ Bonnie ~
Stamps: Quitefire Designs, Annette Allen Watkins
Paper: Misc Cardstock from my stash, DP from BoBunny