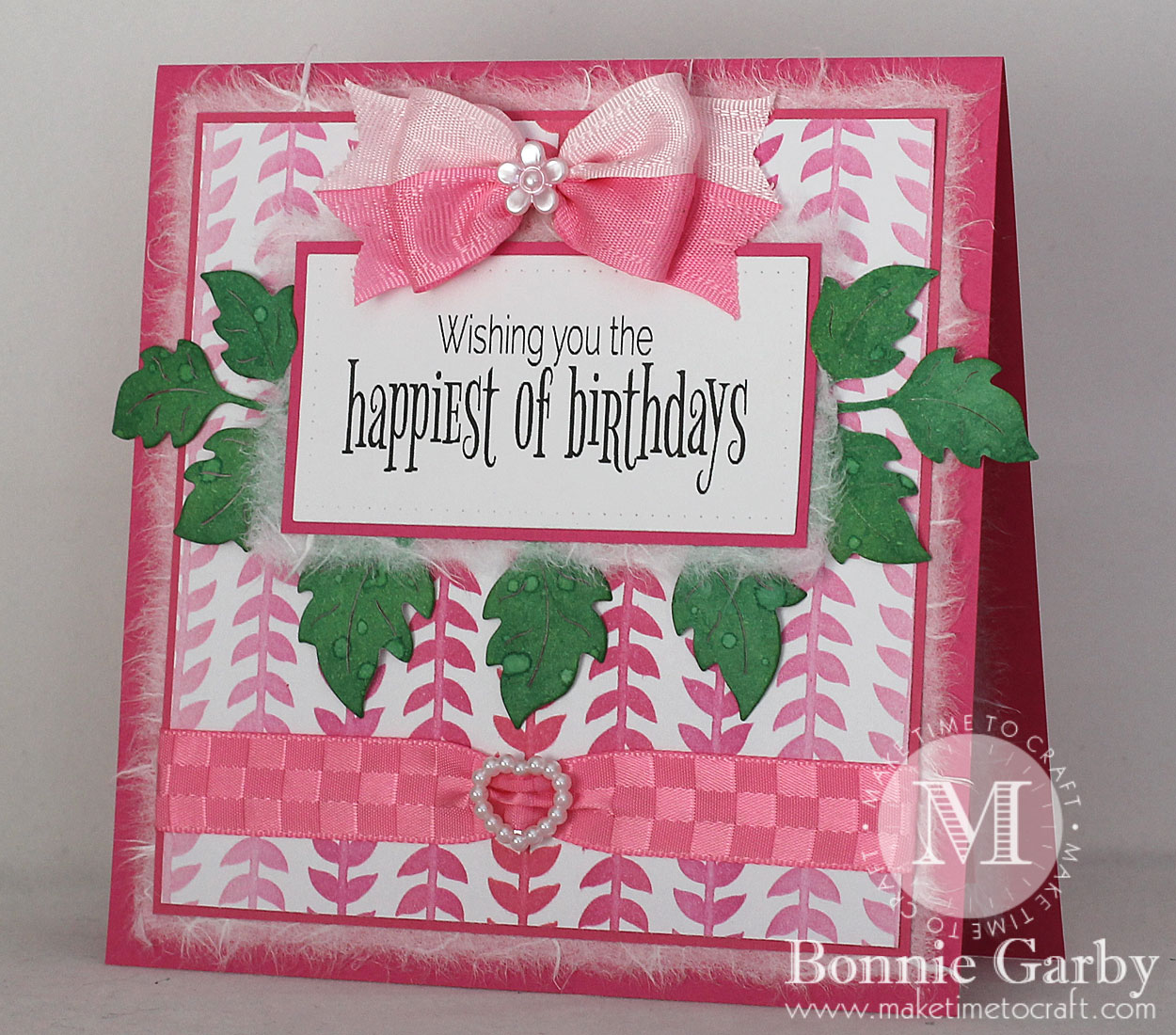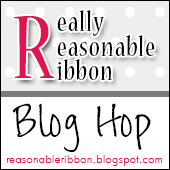 Welcome to the January Really Reasonable Ribbon Blog Hop.
If you arrived here from Cheryl's blog, you are on the right track. If not, why not head back to the

RRR Blog

and start from the beginning so you don't miss any of the terrific projects.
Not a member yet?
JOIN TODAY!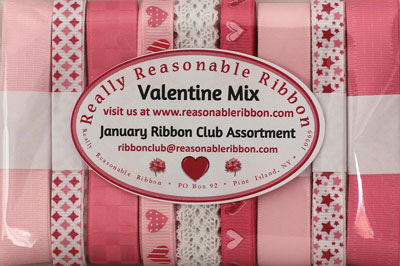 The
January Ribbon Club Assortment
contains 9 styles and a total of 17 yards of ribbon and lace.  Each monthly assortment is a color or holiday themed ribbon collection.  What a fun way to build your ribbon stash and try new ribbon styles.
Today, along with the pretty ribbons from the January Ribbon Club Assortment,  I'm showcasing another one of the beautiful stencils that Paper-Garden.ca offered me to review on my blog.This one is the Leafy Border Stencil by Echo Park Paper and I love this one too. 
I used my Clarity Stencil Brush Set
and Distress Inks in several pink tones to apply color over the stencil.  Using the soft brushes makes it so easy.   My lovely digital sentiment from the Beautiful Birthday Wishes set from Graciellie Design.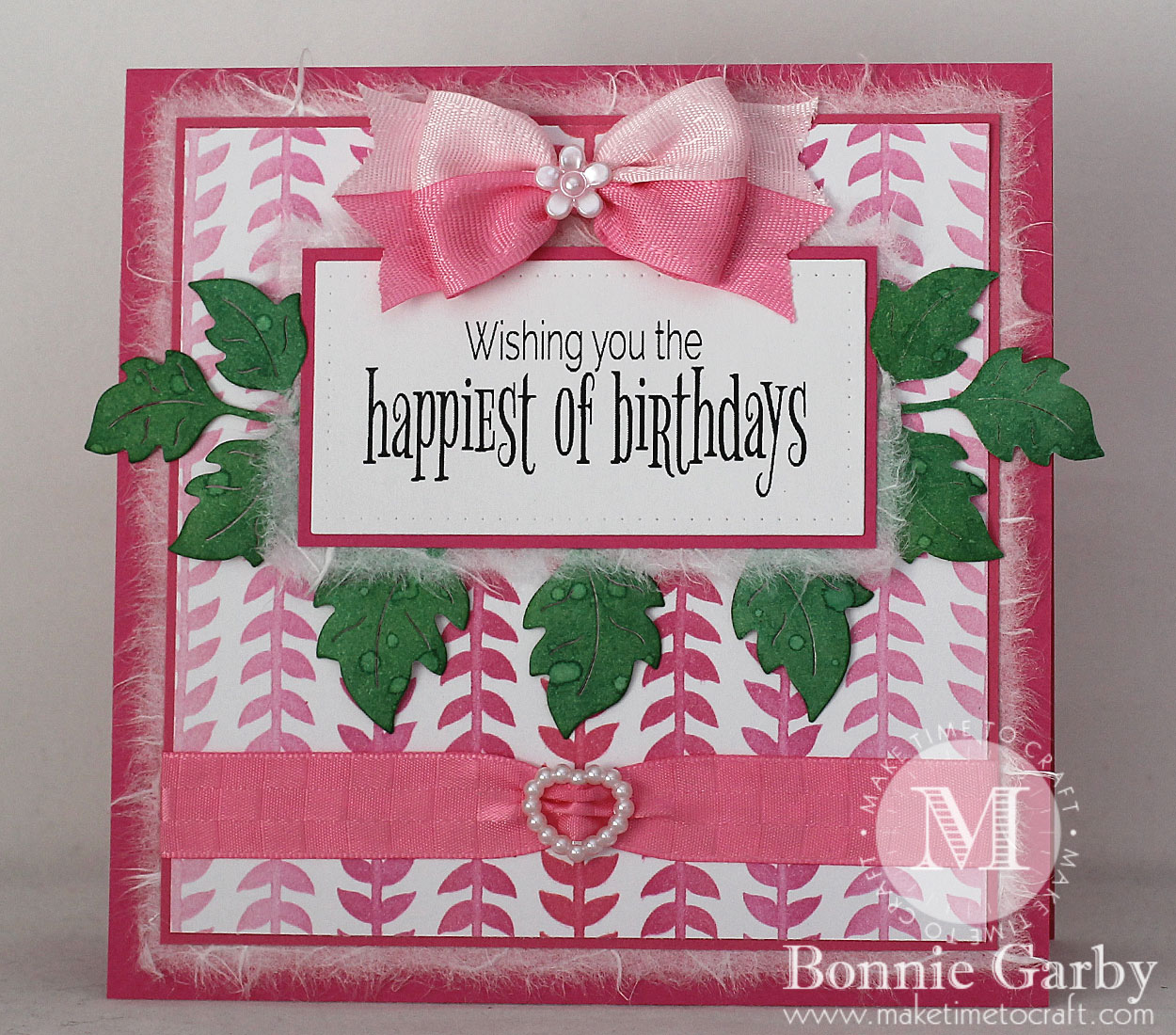 I wanted a little something across the bottom of the card as well, so I threaded a piece of the ribbon through a Heart Shaped Ribbon Slider Buckle and then adhered it across the bottom of the card.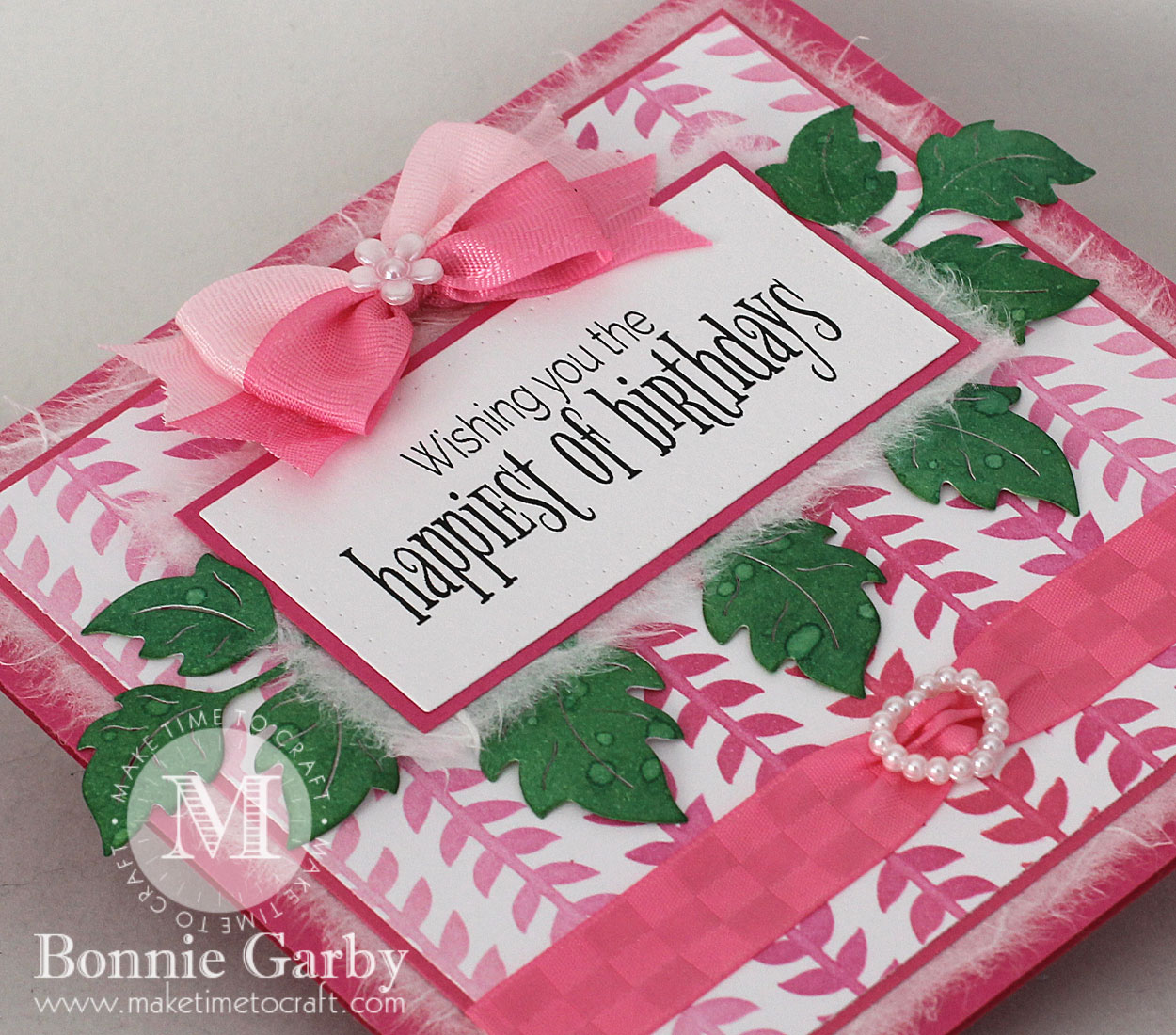 My card was topped off with my favorite bi-color bow created on my Bow-it-All V3.0 Tool using ribbons from the January Ribbon club Assortment from Really Reasonable Ribbon.  The center of the bow was adorned with a White Acrylic Daisy Embellishment.
For a video tutorial on how to make this pretty bow, please click HERE.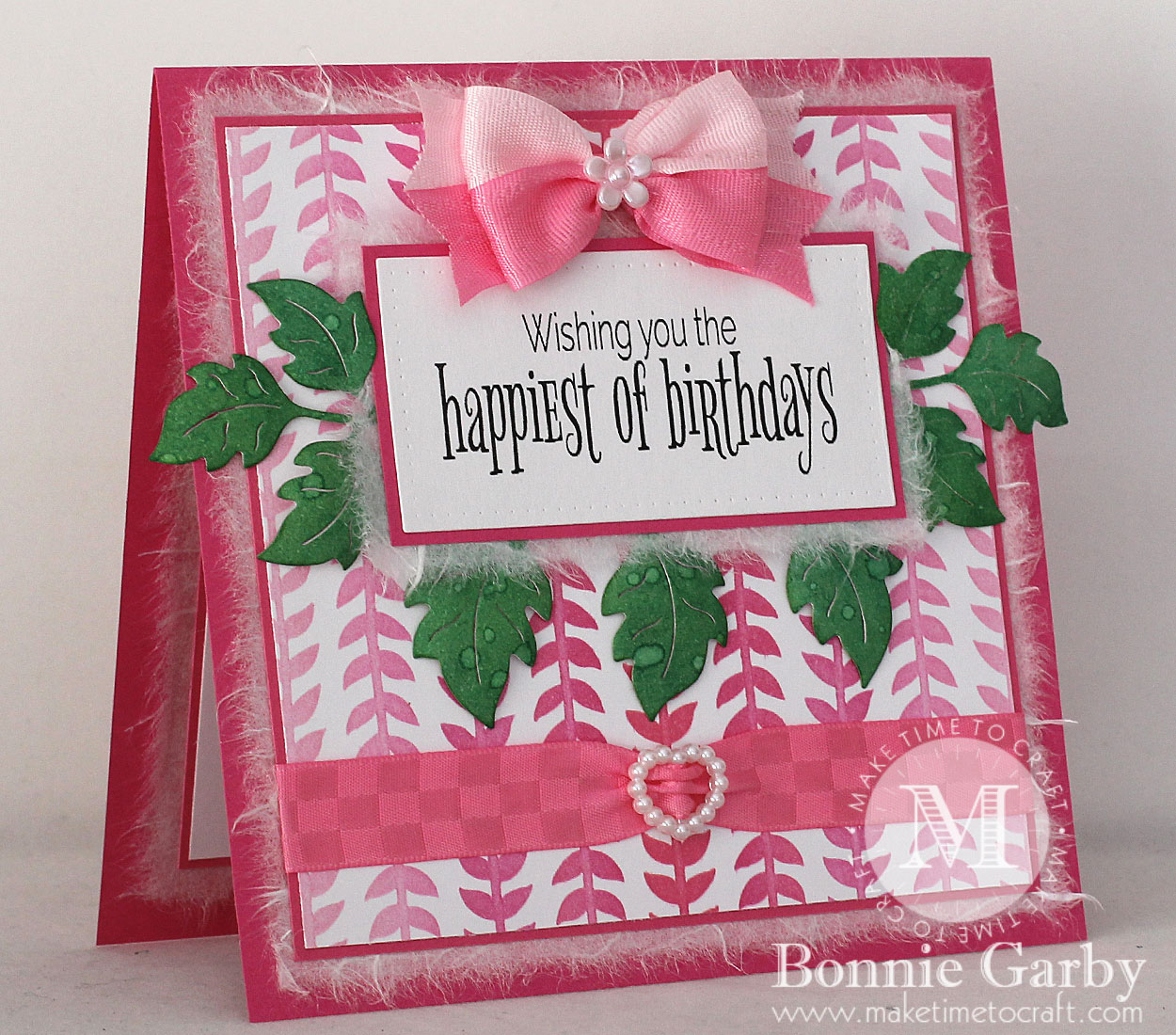 I'm entering my card in the following challenges:
613 Avenue Create #205 – ATG
Word Art Wednesday #316/317 – ATG
As You Like it Challenge – ATG
Crafting with an Attitude #35 – ATG
Crafty Creations #358 – ATG
Crafty Gals Corner #156 – ATG
Crafty Moments #134 – ATG
Double D Challenges – Birthday or Anniversary
Fab n Funky #376 – Let's be Happy
Inspiration Destination #141 – ATG
Pause Dream Enjoy #2 – ATG
Scrapy Land #81 – ATG with dies
The Crafty Addicts #44 – ATG
Deep Ocean Challenge #172 – Something New (ribbon and stencil)
TTCRD – ATG
Crafting from the Heart #189 – ATG
Dragonfly Dreams – ATG
Now for my headband of the month:
This headband was created on a 3/4″ White Plastic Headband using the two of the 3/8″ printed grosgrain ribbons from the July Ribbon Club Assortment.  The solid shocking pink ribbon is just the back side of the printed heart ribbon.  Yup, you can use whichever side you prefer!
For a video tutorial on how to create this headband, please click HERE.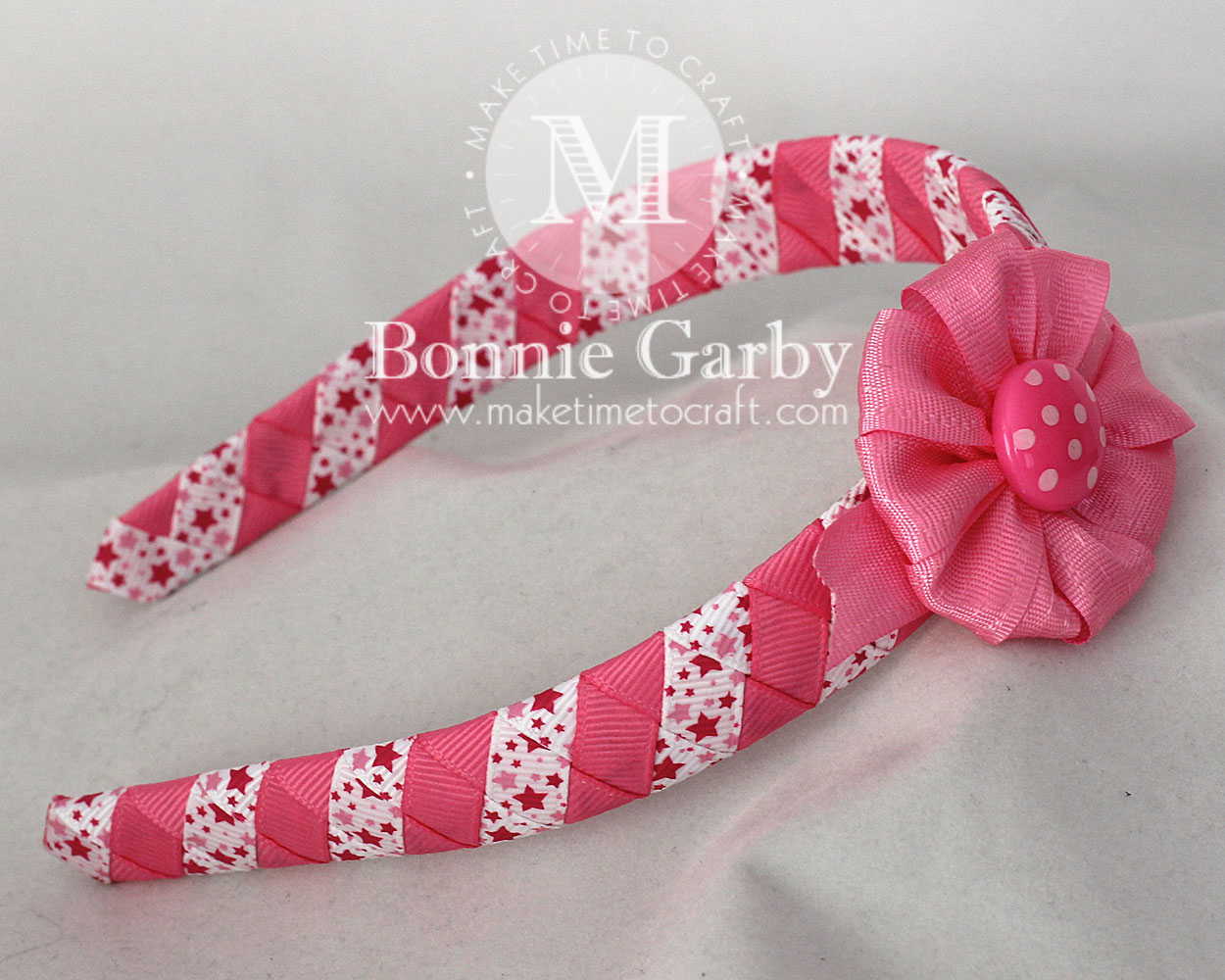 Thanks so much for stopping by today.  Your next stop is Karen's fabulous blog.
I would love for you to leave a comment before you go.
Clarity Stencil Brush Set
Ink: Distress Spun Sugar, Worn Lipstick, Picked Raspberry, Mowed Lawn
Bow-it-All V3.0
Zutter 9-in-1 Tool
Adhesives:  
Stick It Adhesive Sheets
, 
Scotch Advanced Tape Glider
, 
Designer Dries Clear Adhesive
, 
E6000
,
3D Thin Foam Tabs