Hi friends. Today we are taking the Basic Checkerboard Woven Ribbon Headband one step further for a new 'deluxe' look using ribbon and headbands from Really Reasonable Ribbon.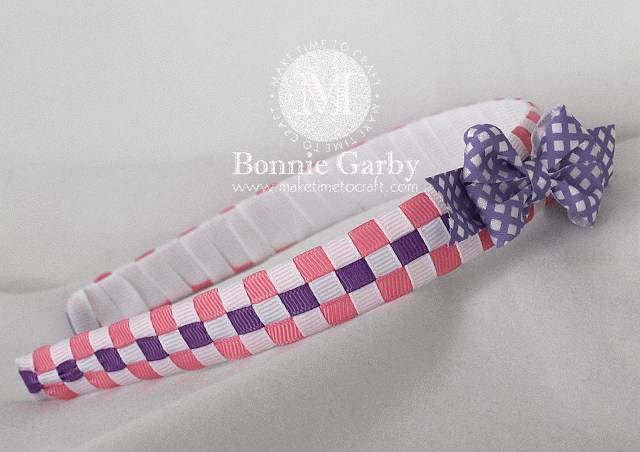 My color palette for this headband came from the lovely July 2016 Ribbon Club Assortment from Really Reasonable Ribbon which is filled with beautiful pink and purple ribbon styles. This time the headband is created using 1/4″ Grosgrain Ribbon and a 3/4″ White Plastic Headband.

Hop over and subscribe today!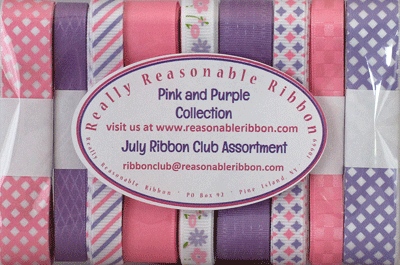 The July assortments contain 9 styles and a total of 18 yards of ribbon of ribbon. Each monthly shipment is a color or holiday themed collection of ribbon. What a fun way to build your ribbon stash and try new ribbon styles.
This is a unique woven ribbon headband that I have not seem anywhere before. It's a little trickier to manipulate the ends, but if you follow my suggestions on the video below and practice a little, you will be very pleased with the results. I created a few different color samples of this great woven ribbon headband but the possibilities are endless!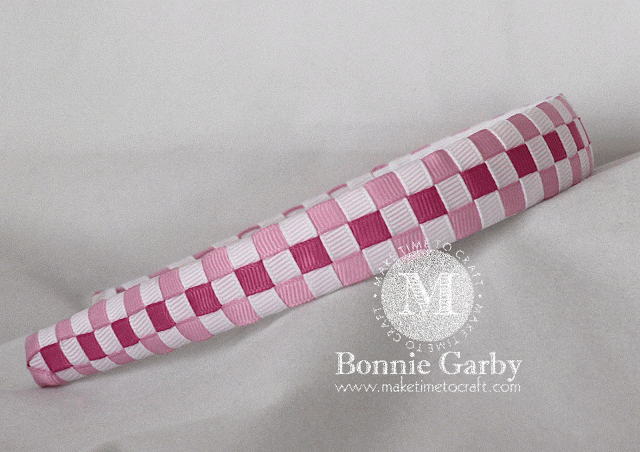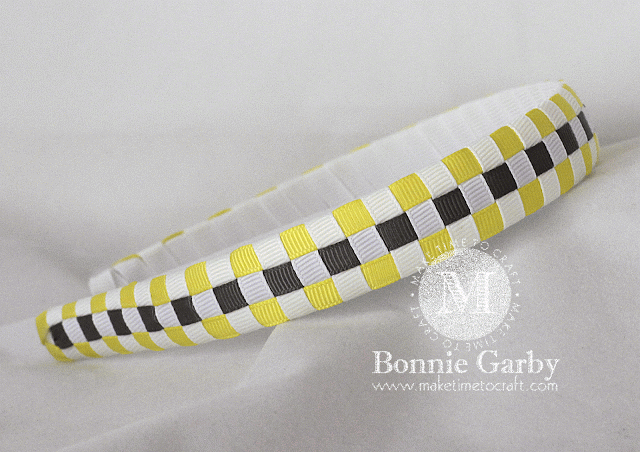 Deluxe Checkerboard Woven Ribbon Headband Video Tutorial
To view this video on YouTube, please click
HERE
.
If you like my video, please click the YouTube icon in the bottom right of the video above and head to YouTube and give me a thumbs up. I'd love for you to subscribe to my channel and leave a comment as well.
For a video tutorial on how to create this simple and beautiful bow, please click HERE.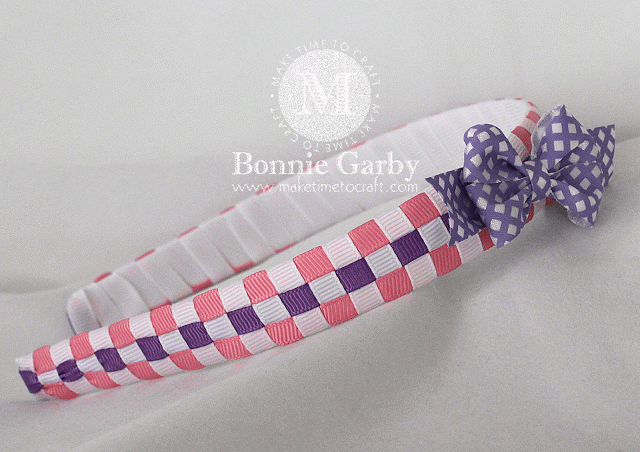 I'm entering my headband in the following challenges: