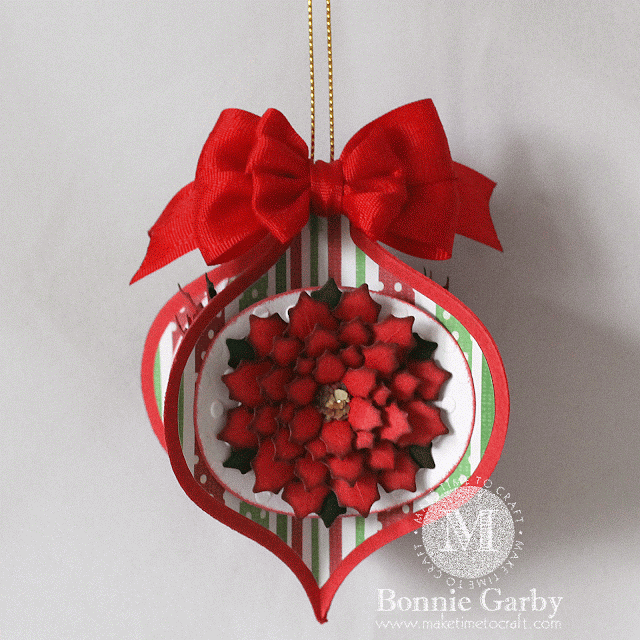 Welcome to the December Craft Hoarders Anonymous Blog Hop!
You should be coming from
Donna's Blog
. After visiting with me, hop on over to
Wendi's Blog
next. To start at the beginning of the hop, and for a full Blog Hop list, go to
Gloria's Blog
.

I am a hoarder of many crafty supplies and Christmas stuff is probably the worst!

I always start out with endless ideas and enthusiasm not remembering that I DON'T have endless time… I have a bunch of Christmas ornament shaped dies that I have never used (this one is Spellbinders 2011 Heirloom ornament – 2011?? enough said!) so I decided to break one out today and make a 3-D ornament. I couldn't resist adding pretty Poinsettia Flowers created with the Poinsettia Strip from Cheery Lynn Designs.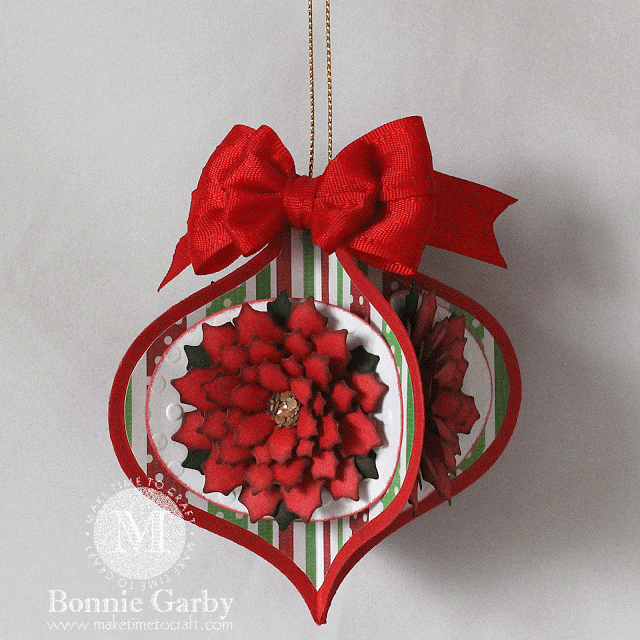 Double-Loop Double-Layer Bows Created on the Zutter Bow-it-All V2.0 with Really Reasonable Ribbon.

If you like my video, please click the YouTube icon in the bottom left of the video and head to YouTube and give me a thumbs up. I'd love for you to subscribe to my channel and leave a comment as well.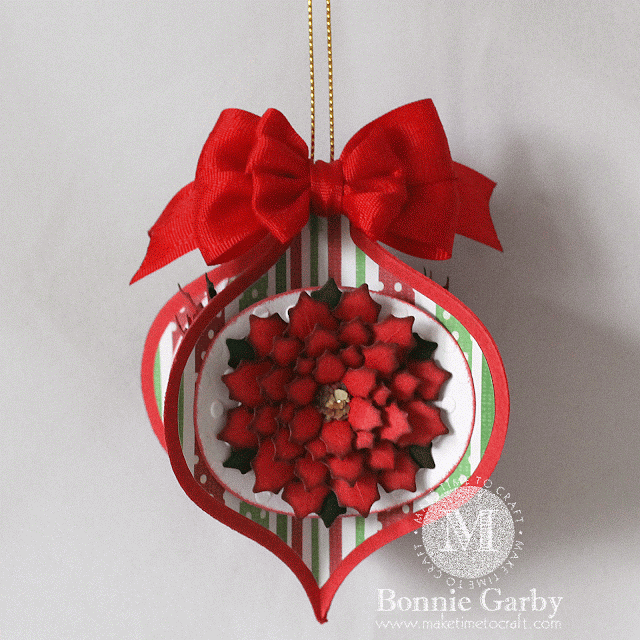 I'm entering my ornament in the following challenges:
613 Avenue Create #152 – Anything Goes
Crafting by Designs – December Anything Goes
Freshly Brewed Designs – Anything Goes Christmas
A Snowflakes Promise #11 – Anything Winter/Chrhistmas
Papertake Weekly – Anything Goes
TTCRD – Anything Goes
Emerald Creek Dares – Bringing it Bits of Cheer
Thanks so much for visiting today. Your next stop on the hop is Wendi's Blog.
I'd love to have you leave a comment before you go. If you are visiting me for the first time and like what you see, I would love to have you follow my blog. Happy crafting!!