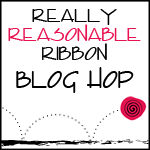 Welcome to the RRR September Blog Hop.
This month the
Really Reasonable Ribbon Monthly Ribbon Club Assortment
celebrates the beautiful colors of Autumn.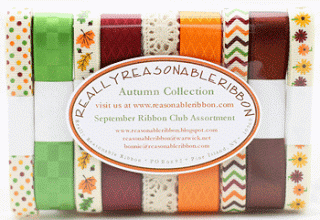 My card this month is a little out of my usual comfort zone, but I like it.
I used 5 of the ribbon styles from the RRR September Ribbon Club Assortment and an Autumn photo from a Graphic 45 November Cut-Aparts sheet. I distressed it a little and added the fun paper flower that I made with my Spellbinders Spiral Blossom one.
Here's a close-up of my pretty double bow…
Here is the layered ribbon across the middle of my card and I added some ribbon loops along the bottom left side of the central image. And of course the pretty paper ribbon flower. Love it!!
And now for my Woven Ribbon Headband lovers,
here are two that I made pairing a solid color grosgrain with a print from this month's assortment.
Thanks so much for stopping by today.
Your next stop is Judy's fun blog.
I would love for you to leave a comment before you go.
~ Bonnie ~