I was feeling a bit uninspired today, but somehow I sat down and this came together rather quickly which is really unheard of for me. Honestly, I'm not sure where this came from!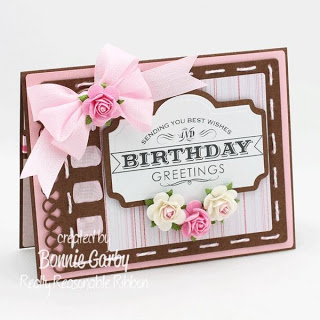 I used the beautiful
Delicate Stitched Satin in Pearl Pink
Ribbon which is included in the terrific Pink, Ivory and Brown
August Ribbon Club Assortment
. I just love this ribbon for fluffly, loopy bows because it's very lightweight and easy to manipulate. I wrapped a Pink
20mm Open Rose
around the center of my bow and added three more roses beneath the sentiment. The birthday greetings sentiment was a digi freebie from the
Handmade by Paula Blog
. Head over and take a look – she's got lots of fun stuff on her blog!
I've always admired the girls who make the inside of their cards look almost as good as the front and I'm trying. Clearly I need a little more practice, but I am trying…..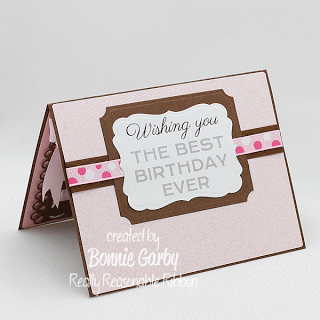 The sentiment on the interior of the card is from
Bird's Cards Blog
and is also a great source for amazing free digi stamps.
Thanks for stopping by!
~ Bonnie ~