Hello friends.  You may have noticed that I'm now offering Digital Stamp and SVG sets from Bonnie Garby Designs. This would never have been possible without the fabulous program developed by Carina Gardner.  I cannot say enough wonderful things about her and the amazing program she has built.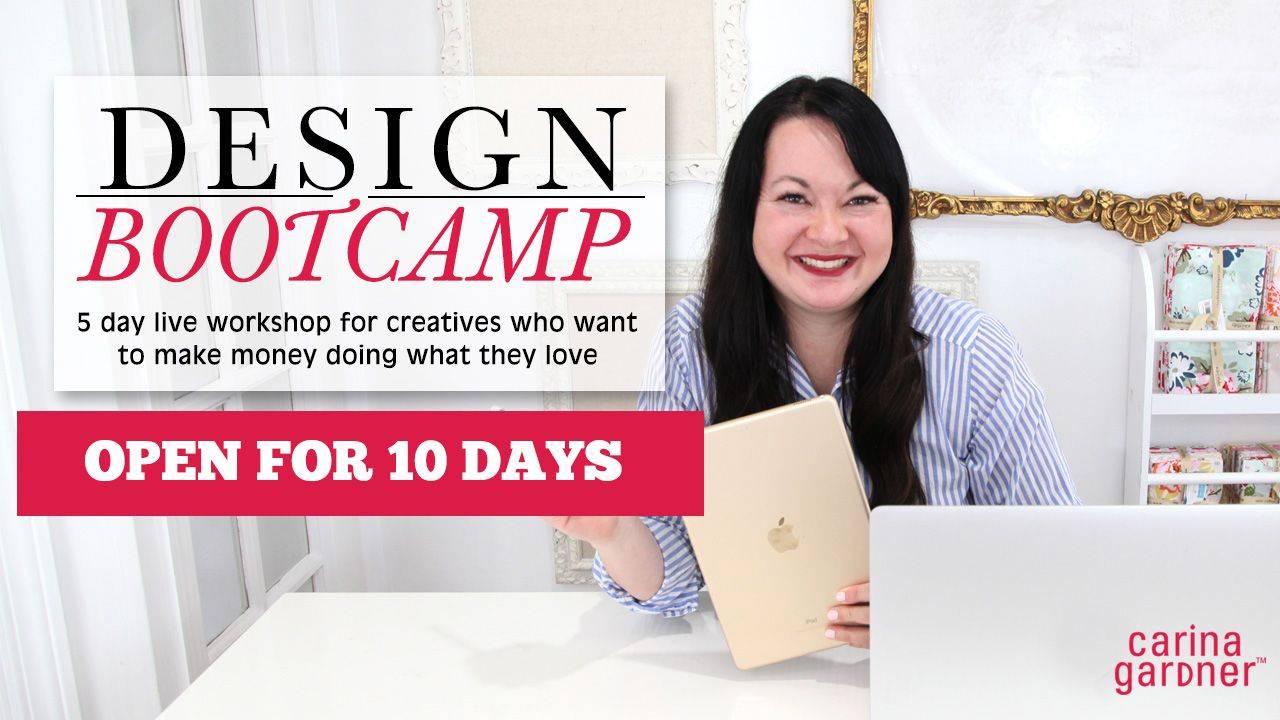 I've been having a blast learning how to become a designer and it's been an amazing ride.  I was fortunate enough to find this amazing program that not only teaches the technical skills for good design and how to use Adobe Illustrator and Photoshop and how to actually market and sell your products, and offers amazing personal development, accountability to keep you moving along and an amazing community of like-minded people.  I cannot say enough wonderful things about this program. 
If you've ever dreamed of turning your love of crafting into a career, I strongly urge you to attend a boot camp to see what it's all about.  The boot camp is very affordable, and even if you choose not to enroll in the program, you will get some really valuable information during the bootcamp. Carina is a very generous and hand-on teacher.  Between Carina and all the design coaches and the fabulous community, there is always someone to ask questions of or bounce ideas off of.  I'm majorly fan-girl-ing now, but what can I say.  This program is one of the best things that has happened to me in a very long time.
I want to disclose that I am an affiliate, but I would NEVER recommend anything that I am not absolutely in love with and using myself.
If you decide to attend a boot camp, I would love it if you would you my affiliate link HERE.
Thanks so much everyone and if you have any questions, I'd be happy to talk with you about it.